'After my second divorce, I went on stage'
Comedian Fatiha El-Ghorri on embracing standup — and why some fellow Muslims are among her harshest critics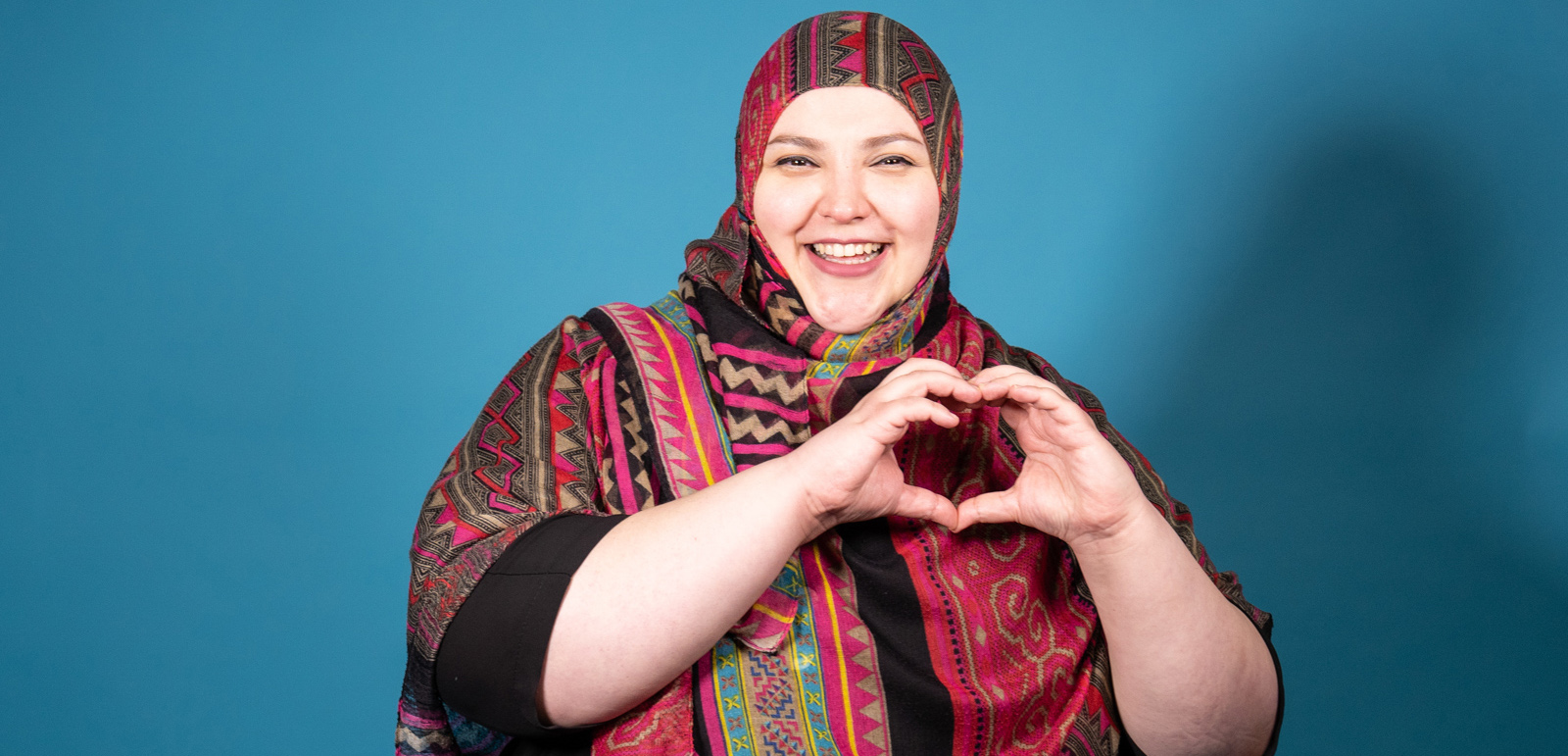 "I got married, then divorced. And I got married again, and then divorced again. The moral of the story? Never challenge me!"

As the above joke shows, comedian Fatiha el-Ghorri  isn't a person to hold back, especially when it comes to subjects often considered taboo in Muslim communities. Dealing with everything from marriage and divorce to cultural stigma and gender stereotypes, her unique brand of unapologetic standup is attracting a devoted audience across the UK.

El-Ghorri, a British Moroccan, raised in east London, has faced her fair share of challenges — not least as one of 13 siblings, raised by a single parent after her father died when she was six years old.
Speaking moments before she took to the stage at the Earth Theatre in her home borough of Hackney, El-Ghorri recalled her unexpected entry into the London comedy scene, following the end of her second marriage. Like many considering life after a breakup, she initially sought out a local running group on the social networking website Meet Up. While scrolling, she stumbled upon a 12-week course teaching the basics of comedy writing and performance. She took the plunge and signed up. 
Eight years later, the 41-year-old has performed at major venues, such as the Royal Albert Hall and the Top Secret Comedy Club, and appeared on TV shows including The Jonathan Ross Show and The Russell Howard Hour. 
El-Ghorri's entrance into the world of comedy wasn't entirely accidental. If anything, it marks the realisation of a long-held dream. She had considered pursuing the performing arts in university, but the lack of women of colour or who wore hijab made her choose a more ordinary career path and become a university administrator.
"I just felt that, as a Muslim woman, there was never a place for me," she said.
Despite applause and gales of laughter from a growing audience, El-Ghorri still encounters problems reconciling her faith with her choice of job.  
"I did have inhibitions because a lot of the places we perform in are bars, or alcohol is sold on the premises," she explained. "Obviously, wearing a hijab and walking into a place like that is very difficult, even to this day."
For many of her shows, the audience is also largely white and non-Muslim — something she still finds daunting.
"I will have a little talk to myself before I go in. I'll be like, 'Fatiha, there's going to be no one here that looks like you, and that's OK. Just be yourself. You're going to be all right. You have a right to be here,'" she said.

However, performing for majority-Muslim crowds presents its own set of challenges. Sometimes, doing so means cutting out cruder material, but at others it allows her to tell jokes that a non-Muslim audience might not respond to. One she often uses in more family-friendly settings: "If you drink water and you don't say 'Bismillah', you're just having a djinn and tonic."
While some fellow Muslims are among her harshest critics — objecting to the difficult topics she addresses and the fact that she isn't averse to a bit of profanity — others, particularly women, are her biggest supporters. She hopes that her growing public profile will help them to feel seen and encourage them to come to shows, or even try standup themselves. 
"One of the best shows I ever had was in a comedy club. I walked in, and there were 12 hijabis there — I cried," she said. "They would never come to a place like that if it wasn't for me. They're coming because I represent something they can relate to. I represent them."
Topics
---
Get the Hyphen weekly
Subscribe to Hyphen's weekly round-up for insightful reportage, commentary and the latest arts and lifestyle coverage, from across the UK and Europe
---