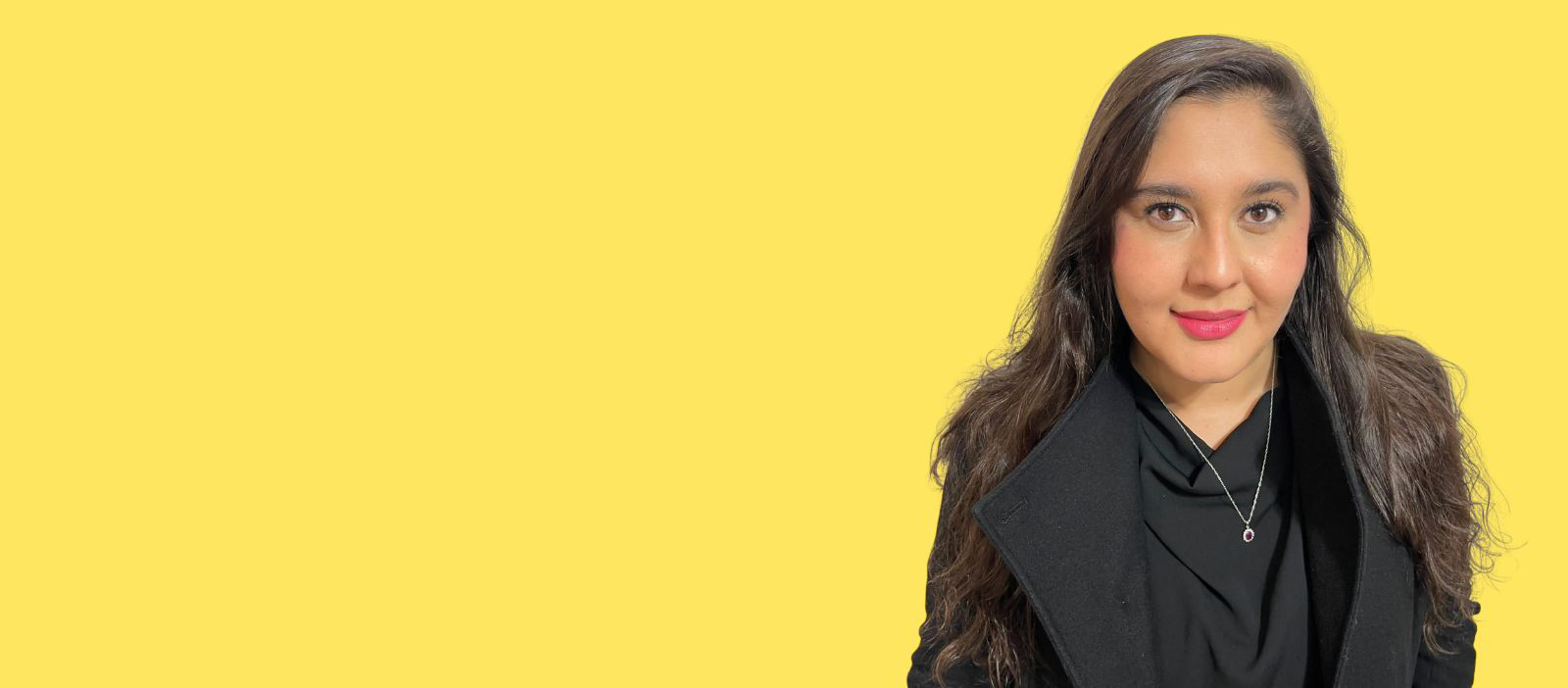 Peymana Assad Q&A: 'The UK government is playing games with the lives of refugees'
Photograph courtesy of Peymana Assad
The first British-Afghan elected to political office talks about the challenges many in her community still face, and what a future Labour government should do for Afghanistan
Peymana Assad came to the UK as a child refugee nearly 30 years ago and is the first British-Afghan elected to office. She is a councillor in the London Borough of Harrow, representing Roxeth.

Peymana has worked across Westminster and local government in the UK, as well as in the charity sector, focusing on gender, peace and security in the Global South. She has sat on boards for British charities working across Afghanistan and South Asia, including ​​Women for Peace and Participation, and the Afghanistan Development Coordination. An inaugural Obama Leader of Europe 2020, she was a founder of the Labour Foreign Policy Group, a group that aims to develop the party's foreign policy. She is also a former parliamentary candidate.
This article has been edited for length and clarity.
You were elected councillor in 2018; what led you to run for office?
After I graduated from university I started volunteering in my local community, with a charity that helped single mums from ethnic minority backgrounds access local government services. One day, a young woman who was pregnant, with two other children under five, came in for support. I helped fill out her forms and accompanied her to the local council, who refused to house her. She was about to become homeless and I made it my mission to make sure she wouldn't be on the street. I figured out a way to make sure she found long-term accommodation.
It made me increasingly angry that I had to step in when the government should have been there to help. That was when I started to discover the terrible austerity cuts in my community and realised that thousands of people in my home town were going through difficulties.
I decided to join the Labour party because it aligned with my values for fighting for equality and social housing.

What is it like to be the first British-Afghan official?
I did not think that my election was a big deal, but clearly for the Afghan community in the UK, being the first British-Afghan elected official validated that our community does give back to British society in ways that we are never really appreciated for.
I have immense privilege to be able to support my community through daily casework on the issues of those of Afghan origin. They feel more comfortable coming to me about their housing, health and education issues because I can engage with them in their own language but also explain how the system works and how to navigate it.
What are the biggest challenges for the British-Afghan community?
British Afghans are a relatively young refugee community in the UK that has done exceptionally well for themselves in terms of owning their own small businesses, excelling in education and becoming doctors, nurses, lawyers, engineers and more.
At the moment, however, I believe there are two big challenges: housing and integration of newly arrived Afghan refugees. Many are renting from the private sector, and are living in either overcrowded situations due to the high rent price or in insecure tenancies where they have to constantly move.
The other issue is the integration of newly arrived Afghan refugees from the evacuation of August 2021. Many of these families are being sent to places in the UK where there are not sizeable Afghan communities, or where charities do not have the experience of dealing with refugee integration.
As a former refugee, what do you think about how the UK government is treating people seeking asylum? What would you like to see instead?
I believe the UK government is playing games with the lives of refugees. I do not agree with the Rwanda policy and do not think that it will stop refugees from getting on dinghy boats to come here. I want to see the government give asylum seekers the right to work, so that they can earn a living and not be thrown into poverty the moment they arrive.
What are your thoughts on the current situation for Afghan refugees who have come to the UK but are still not getting basic services?
I am glad that there are people out there who want accountability from the government on its shambolic policy of moving Afghans from hotel to hotel over the past two years. There is a misconception that living in a hotel is living a life of luxury. You do not have your own private living room where you can relax, you do not have space to cook your own food, you have three or four people to a room and your education is continuously disrupted.
I visited some Afghan families staying in hotels in London just before Christmas and the decline in their mental health, especially the women, is devastating. We need more funding for local councils to fund specific housing refugee officers to find long-term accommodation in the private sector for these families.
You had to flee Afghanistan a second time in 2021 when you were visiting family as the Taliban took over. There has been a lot of criticism of official efforts to rescue Afghans who had worked for British and other Western NGOs and government agencies. What was the situation like for you and what should have been done differently?
My situation was completely different because I am a British citizen. I believe the government has abandoned its responsibility to at-risk Afghans. Its scheme not only does not work and has not safely evacuated anybody so far, it sounds like a scam because nobody can be referred to it. Here are several cases of Afghan refugees who were evacuated without other members of their families and the government has failed to reunite them.
There are also families still stranded in Pakistan who are yet to be brought over. We have also seen cases of former Afghan soldiers who have been assassinated in Afghanistan, who had trained and worked with the British military and other interpreters who have not got out and are in hiding. This is the greatest injustice to an allied nation and its people.
As the founder of the Labour Foreign Policy Group, what would you like to see from a future Labour government on foreign policy?
I want a future Labour government to establish an Afghan advisory committee made up of experts, in order to centre the voices of Afghans who want a democratic, united and peaceful country that is inclusive of all with differing political views.
Topics
Selected stories
From pickles and ferments to jams and chutneys, conserving surplus produce allows us to enjoy fruits and vegetables grown in familiar earth, many thousands of miles away

The western world's largest mosque is a point of pride for the country's Muslims, but its impressive scale and ornate design do not reflect their position in the country as a whole

The challenge for Keir Starmer is to combine control and compassion in efforts to tackle dangerous boat crossings