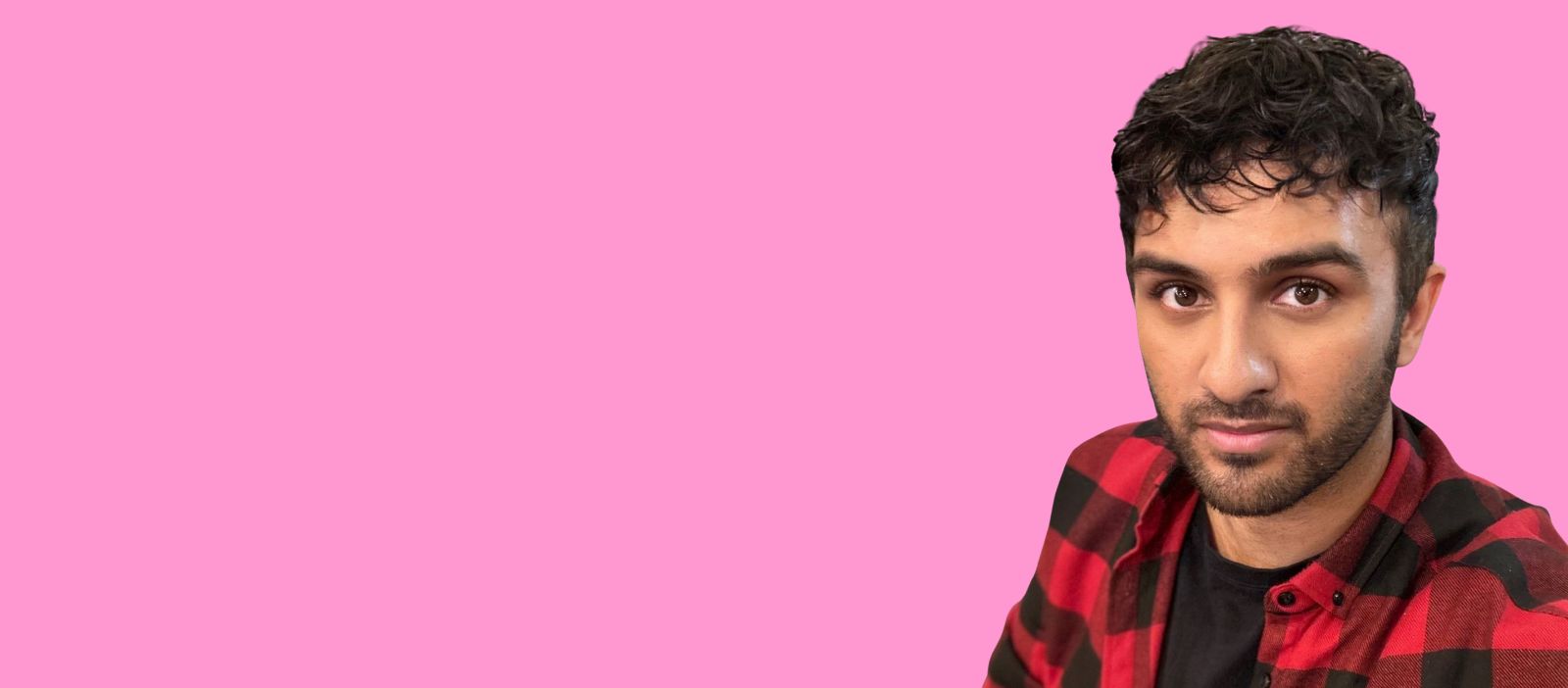 Shabaz Ali Q&A: "I have 1.4 million followers – but I'm not given the same opportunities as my white counterparts"
Photograph courtesy of Shabaz Ali
The TikTok star on going viral and why he's not giving up his day job

Like countless others, you may have seen Shabaz Ali's popular social media posts or caught him on the Channel 4 reality TV show The Circle.
The 30-year-old from Blackburn, who is a secondary school teacher by day and a well-known TikTokker by night, has gained millions of followers by producing and starring in hundreds of reaction videos and skits.
Ali's comedy takes on topical and often controversial themes of race and class in Britain. One of the most popular series on his channel, titled I'm Rich, You're Poor, sees him reacting — often in horror — to the absurd luxuries enjoyed by more affluent people when so many others are suffering the effects of a grinding cost of living crisis.

We spoke to Ali about the discrimination he has faced as a south Asian social media star, his experiences in mainstream television and where he gets his inspirations from.
This article has been edited for length and clarity.
What was it like being on season three of Channel 4's The Circle?
We filmed in September 2020, during the pandemic. It was a crazy experience. I think I expected it to be different, to be easier than it was. There were times when it was quite difficult being away from family while being recorded 24 hours a day. I was so used to being on social media and being in charge of what was being seen and what was being said, so leaving that to somebody else, your paranoia on how you're coming across is always in the back of your mind, but I loved it. It was a brilliant experience.
How has life changed since appearing on the show?
I wasn't on the show for long, so it didn't really impact the rest of my journey on TikTok. When I came out of The Circle I felt like I was chasing what was trending and what was going viral, but eventually, towards the end of 2021, I thought, "I'm just going to do whatever comes naturally to me." By January 2022, I had 90,000 followers and now, within a year, I have one million. It's crazy.
You're a teacher by day and in your spare time you create videos. What made you start making reaction videos?
I always used to watch them. One day, I came across a video. I can't quite remember what it was, but I was so appalled by it. I recorded my reaction because I wanted a genuine record of how I felt. It kind of snowballed from there.
Talk me through the process of filming your videos. How do you prepare beforehand?
Most are improvised. I've always been quick-witted. When I tried to do a scripted video, I just hated it. Don't get me wrong, there have been times when I have had to re-record because I've stumbled. But most of them are impromptu. It's just on-the-spot and whatever I think at that moment.
Do you keep up with new social media trends?
I don't. I just do whatever I want and what comes naturally. I've always trusted my gut and it's worked so far. What helps is that people who follow me also tag me in videos, so I don't have to sit and scroll through them myself.
Who's your favourite TikTokker?
For representation, I'd have to say The Real Overload Comedy and Lil Maz, because they're pushing the boundaries of what you can do on the platform. Also GK Barry, she's just hilarious.
Have you had to deal with any trolling or abuse on TikTok?
It's been such a long time since I've seen any of that, so I don't think I've got thick enough skin for it any more. When I was on The Circle, there was a lot of hate that we all got, which led us to start this campaign called Think B4U Post. I've also put filters on my comments, so I never really see them. If someone wants to send me an abusive message I'll just publicly slate them but, of course, that would come from a place of humour.
Have you experienced Islamophobia or racism? How did you deal with it?
I've had a few comments based on my race. A lot of my audience is from America and some of them have commented, saying it's funny to hear an Indian person with a British accent because, to them, we should all sound the same. They've never heard of a British person with a northern accent. I find it really odd that it's the first thing they point out.
What is the hardest thing about doing social media while being a south Asian Muslim?
Being a person of colour on social media is very different from being not of colour on social media, but no one wants to have this conversation. I have 1.4 million followers, but I'm not given the same opportunities as my white counterparts. I've not got the same opportunities. No one's knocking on my door, telling me to come in or go to a red carpet interview or to TikTok's afterparty. So, whether we call that institutional racism or Islamophobia, it's just built in. I don't like to live with that idea, but I don't know what the solution is.
What's also hard is that our own South Asian brands don't want to work with us. The solution to this is that calls need to come from inside the house. We need to be supportive of our own people first.
Will you ever leave your teaching job to be a full-time social media star?
I'm going to say no for now. I don't want to wake up and look at one of my videos and think, why did I get a million views on this and only 500k on another? I also don't want that pressure of brands asking me why a video didn't do well or to be chasing paycheques.
Social media has so much power but, for now, it's not enough. The money's not enough to quit. Until it is, teaching is going to stay.
Topics
Selected stories
A new genre of writing is slowly establishing itself and painting a broader picture of what love can look like

The fashion influencer on faith, modesty and claiming a space for Black Muslim women

This week our panel assess what the Liberal Democrats offer Muslims and discuss the ongoing debate about definitions of Islamophobia. Plus, travel blogger Yara Abdelsamie on travelling solo and the best European destinations for Muslim women