More than two-thirds of UK Muslims have experienced Islamophobia in the workplace
Exclusive: a new poll by Hyphen and Savanta ComRes reports high levels of prejudice from employers, colleagues and clients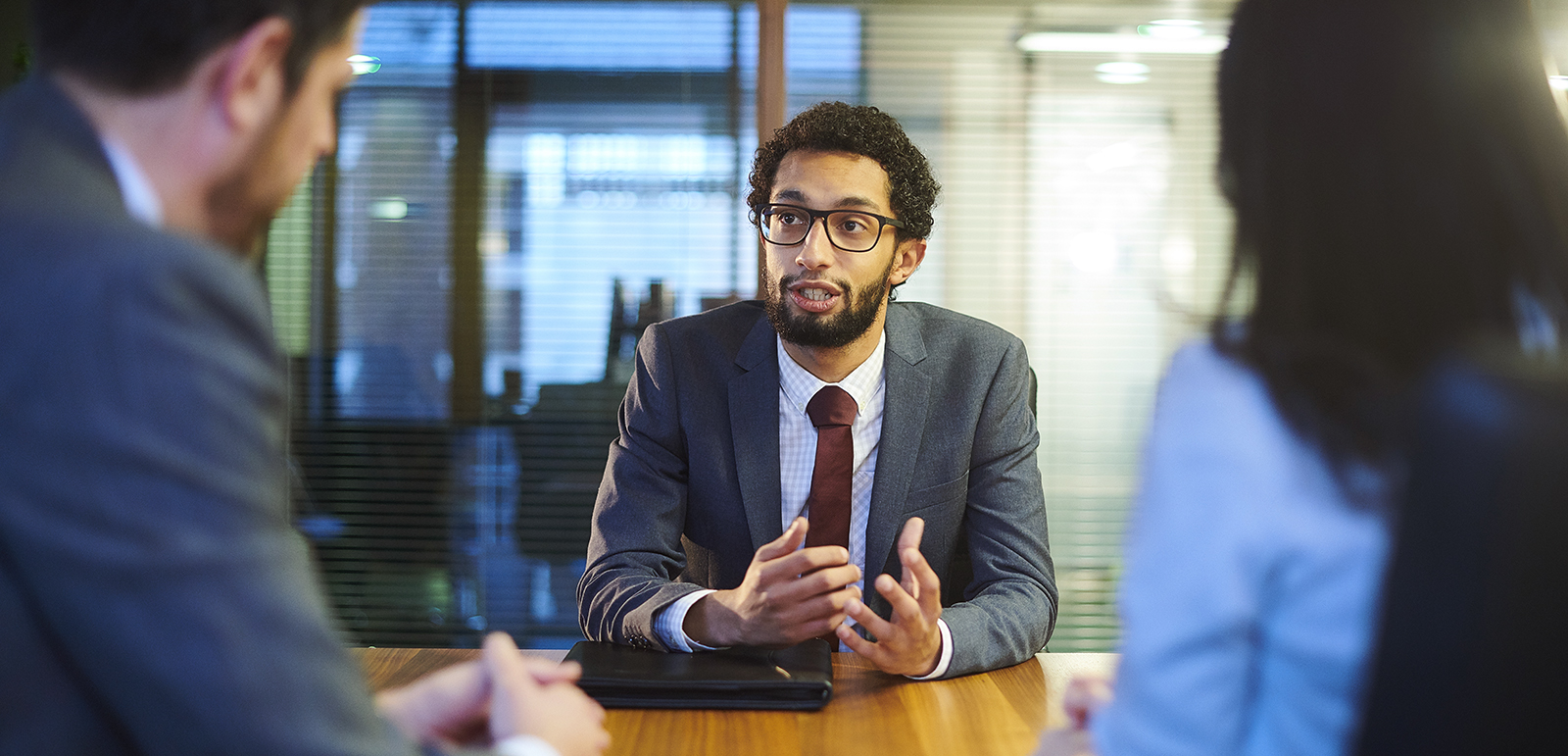 More than two-thirds of UK Muslims in employment have experienced some form of workplace Islamophobia, according to an exclusive poll commissioned by Hyphen.
In a nationwide survey, in which more than 1,500 UK Muslims answered questions about their socioeconomic standing and future aspirations, seven out of 10 (69%) said they had encountered Islamophobia in a variety of work situations, including engaging with customers, clients or external people (44%) and at work social events (42%).
According to the poll, conducted with Savanta ComRes, UK Muslims encountered workplace Islamophobia in common scenarios, including team meetings and gatherings (38%) and when tasks are divided up and allocated (37%).
The findings add to other recently released research indicating that Islamophobia is a serious problem in the UK. A survey published by the University of Birmingham in January showed that Britons are almost three times more likely to hold prejudiced views of Islam than they are of other religions.
Hyphen's poll also shows that a significant number of UK Muslims say that they have faced discrimination during annual work reviews (32%) and at job interview stage (34%).
"Islamophobia has become so acceptable that it is not questioned in the same way as other types of behaviour," said Rosie Carter, director of policy at the anti-racism charity Hope Not Hate. "Awareness of Islamophobia is important and the growing visibility of Muslims will be helpful in addressing the problem."
She went on to add that "anti-Muslim prejudice is often framed around integration or a perceived failure of integration, or that Muslims are too different. And I think the workplace is an underlooked area of integration. People can't contribute to society unless they are welcomed into it."
The poll highlights that Black Muslims are much more likely to report experiences of Islamophobia in all of the tested situations. While 37% of the UK Muslims surveyed said they had faced Islamophobia at recruitment stage, the figure rose to 58% of Black Muslims currently in work.
Experts who have carried out research on anti-Muslim discrimination have said that Hyphen's polling corroborates their own findings.
"We have known for a long time that Muslims in the UK suffer some of the highest levels of discrimination in the workplace and that this discrimination is specifically related to their religious identity and not simply due to their ethnicity," said Dr Stephen Jones, a sociologist specialising in the study of Islam and Muslims in the UK at the University of Birmingham.
The Conservative party has yet to deliver on a 2019 pledge to come up with its own "working definition of Islamophobia" after one produced by the All Party Parliamentary Group on British Muslims was adopted by a number of political parties, including Labour, the Liberal Democrats and the Scottish Conservatives.
"The present government has been extremely reluctant to discuss how to define and counter anti-Muslim prejudice," said Jones. "This data shows a clear need for the UK government to stop dragging its feet and take steps to improve understanding of what is among the most pervasive and widely tolerated forms of prejudice in the UK."
Savanta ComRes surveyed 1,503 UK Muslims between 22 April and 10 May, 2022. Data were weighted to be representative of UK Muslims by age, gender, region and ethnicity.
Kath Swindells contributed to reporting.
Topics
Selected stories
A new genre of writing is slowly establishing itself and painting a broader picture of what love can look like

The fashion influencer on faith, modesty and claiming a space for Black Muslim women

This week our panel assess what the Liberal Democrats offer Muslims and discuss the ongoing debate about definitions of Islamophobia. Plus, travel blogger Yara Abdelsamie on travelling solo and the best European destinations for Muslim women