7 up and coming Muslim comedians to watch out for
A new generation of comics is tackling everything from online dating to the rise of far-right politics in Europe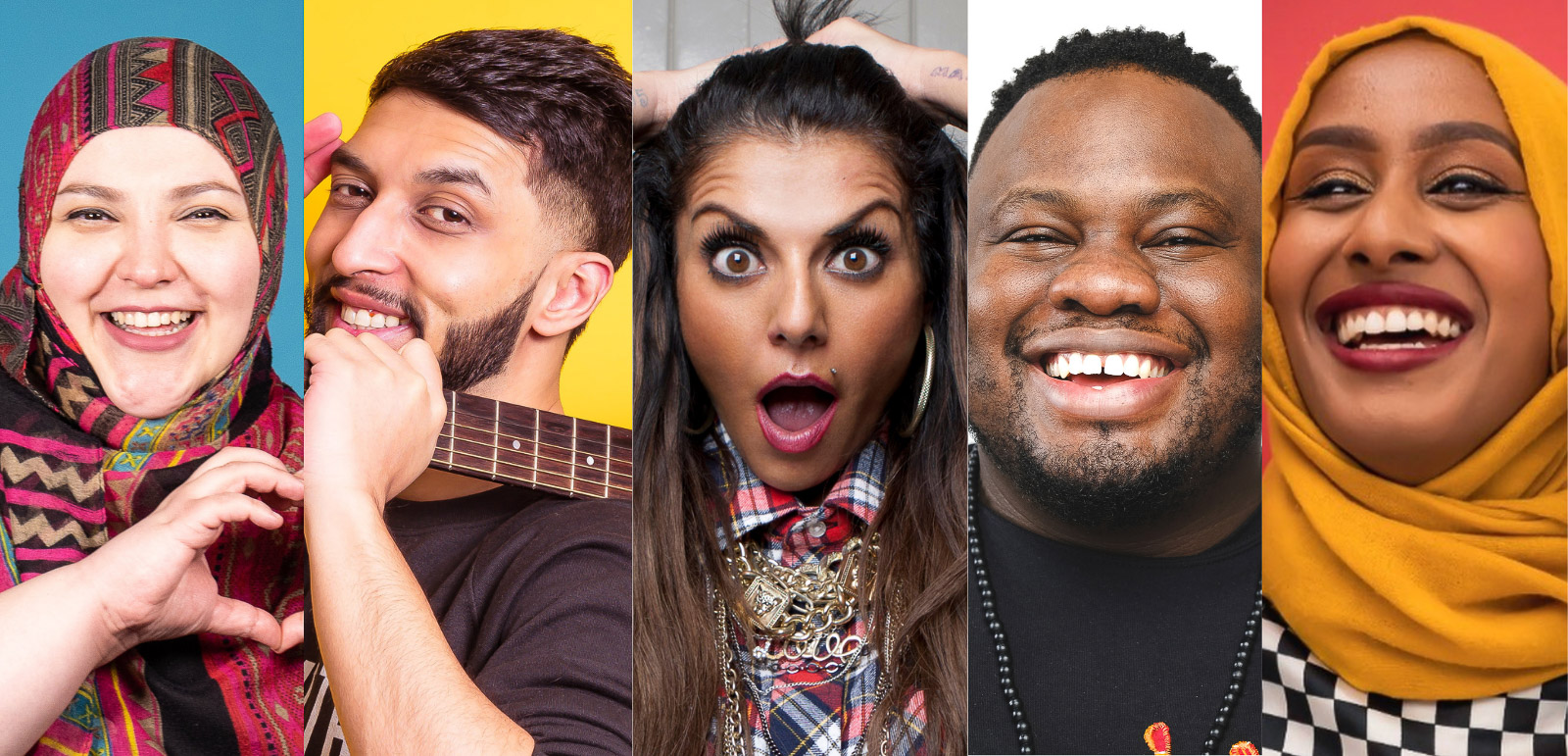 As well as making us laugh, comedy has long played an important role in confronting intolerance and misconceptions. Doing both, a new generation of Muslim comedians is experiencing a surge in popularity across the UK and Europe. Here are seven stand-ups whose acts cover everything from everyday prejudice to the often fearsome reputation of aunties within south Asian families.
1. Hashu Mohammed
Mohammed is a 30-year-old actor, comedian and BBC Asian Network presenter from Birmingham, also known on YouTube as Smash Bengali. He first came to prominence in 2021 as a finalist on the Channel 4 reality TV show The Circle. Mohammed's social media channels mine laughs from the routine stereotypes imposed on British Bengalis. He also recently posted videos from his first solo trip to Bangladesh.
2. Fatiha El-Ghorri
This 41-year-old British-Moroccan woman from east London is one of only a handful of hijab-wearing stand-ups. Her material tackles serious issues, including Muslim stereotypes and Islamophobia, but also dips into lighter, personal territory, including dating disasters. As she has said, "I'm single, I'm ready to halal mingle."
3. Nabil Abdulrashid
Abdulrashid is a 36-year-old Nigerian comedian and a finalist in the 2020 series of Britain's Got Talent. His act centres on life as a working-class Black Muslim from Croydon. Appearing on a recent episode of the BBC's Have I Got News For You, he joked about Prime Minister Boris Johnson's trip to Ukraine, saying: "We sent them one man that's proven he can ruin an entire country by himself."
4. Ola Labib
Labib, 33, hails from Portsmouth with a Sudanese background. The main focus of her act is on unpicking preconceptions of Muslim women. Her edgy humour has taken her to venues up and down the country, including The Comedy Store in London, Hot Water in Liverpool and the Frog and Bucket in Manchester. In December 2021 she performed in Mo Gilligan and Friends: The Black British Takeover at the O2 in London.
5. Ellie Jokar
Jokar is a 42-year-old Iranian-born Danish rapper, actress and comedian. Her material focuses on extremism and the rise of far-right politics in Europe. In 1984, when Jokar and her family fled Iran, she recalls that they were initially warmly welcomed into Danish society, but that attitudes have shifted in recent years. She uses humour to dissect the cultural divide between Muslims and non-Muslims in the country.
6. Ikramul Haque
Haque is a 29-year-old Bengali singer, actor and comedian from east London. Nicknamed Iksy, he is best known for Bengali-language videos, shared with his nearly 85,000 followers on Instagram. His relatable style makes him one of the UK's most popular British Asian social media personalities, with more than five million views on YouTube.
7. The Official Azz
Azz is a 28-year-old London-based comedian with more than two million followers on TikTok and around 40,000 followers on Instagram. His work draws heavily on social media trends, including miming and dancing to new R&B and hip-hop songs by Justin Timberlake and Lil Yachty. Fans have compared him to mainstream comedians, with one commenting: "If Mr Bean and Jim Carrey had an Arab baby, this would be him."
Topics
Selected stories
The filmmaker on her life, work and why telling women's stories is more important than ever

Is the Gaza truce a turning point in the Israel-Hamas war? Our panel discuss this and other topical issues. Plus, a look at the Muslim renters dealing with London's housing crisis

From Ramadan dates to Christmas pudding, food can encapsulate specific times of year and remind us of the circular rhythms of life