The cost of living crisis bites in Belfast
As middle-class incomes are squeezed ever tighter, charitable donations within the city's Muslim community have plummeted, leaving vulnerable people in dire straits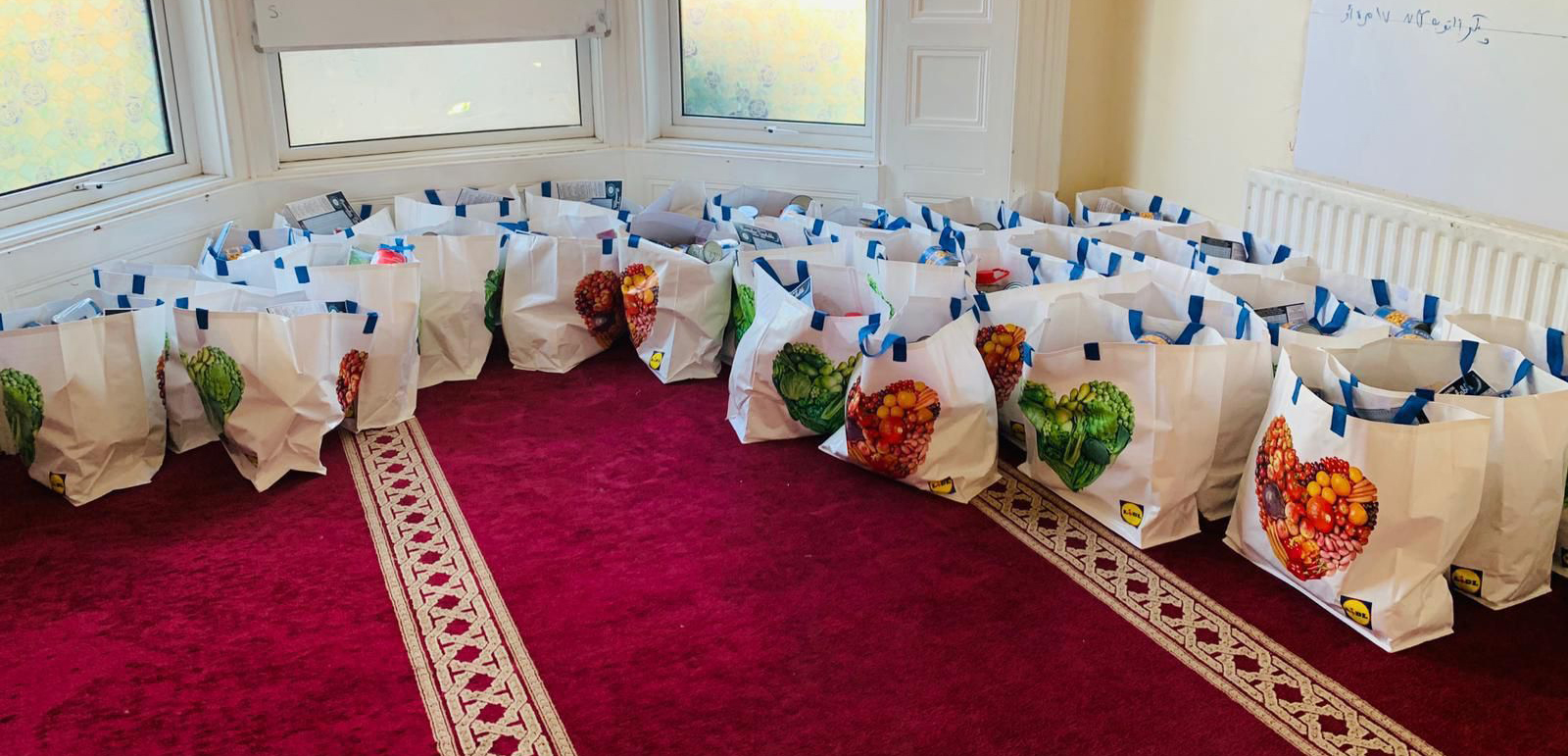 Belfast Islamic Centre is Northern Ireland's oldest and largest mosque. It has been a cornerstone of the local Muslim community since its opening in 1978 and now hosts around 1,000 people every week for Friday prayers.
As well as being a place of worship, the centre offers a range of vital services, from helping people to register marriages and organise funerals to English lessons and after-school clubs. Among the most important is the distribution of aid to people in need — a task that the UK's cost of living crisis is making increasingly difficult.
Historically, Belfast has not been known for its diversity, but in the years since Mohammed Arshed arrived from Pakistan in 1966 at the age of 13, the number of Muslims in the city has grown steadily. Arshed has been involved with the centre since its foundation and has sat as its voluntary chairman for just over a year.
"When I first came here, there was absolutely nobody with the same colour skin as myself," he told me. "Over the past 10 years, the change has been tremendous and all for the better."
Another change that Arshed has noticed is far less positive. Over the past few years, economic challenges have had an increasingly detrimental effect on the lives of members of his community. This, he said, is making the work of the centre's staff and volunteers more difficult and possibly more dangerous.
In recent months, the centre has experienced a sharp rise in the number of people seeking financial aid. "There are so many people coming, looking for zakat money, and we just do not have the funds," said Arshed.
Northern Ireland's Muslim population has generally largely comprised middle-class professionals and small business owners, meaning that there was little shortage of disposable income to donate to the centre's charitable fund. Now, rising costs of living have left many of those people with much less cash to spare.
In addition, a growing number of people seeking asylum from places such as Syria, Palestine and Somalia have joined Northern Ireland's Muslim community. The Islamic Centre welcomes them with open arms but, under UK law, asylum seekers are not allowed to work during the application process, which forces many to turn to the centre for support.
This has created a perfect storm in which the number of people seeking aid has risen, but the amount that others can give has sharply decreased.
Ilona Chaudrija, the centre's community engagement officer, has seen the desperation of some community members at first hand. "It's really hard, because they're coming with small kids. We can't give more. There are so many," she said.
In September, between 50 and 70 people came to the centre to seek financial help on one day. "We ran out very quickly and we had to send people away, which was sad to see," Arshed said.
Zara Tambuwala, who worked as the centre's bookkeeper, and Chaudrija were both there that day, distributing aid.
"It was too many people. It was tense because many of them don't understand English," Tambuwala said.
The only male member of staff at the time was on annual leave. The two female staff were relatively new and the numbers were unexpected. The situation became strained because the people were desperate and aware that the money was running out. "They feel rushed, they feel like, 'I should be the one getting help and not going away empty handed,' and that makes them more restless," said Tambuwala.
The entrance to the centre is very narrow, and the interior small. There is only one exit, which was blocked by people needing aid, so there was no way out for the staff if the situation became dangerous. People were pushing and shoving. "You are trying to explain to them, 'Please, one by one,' and they don't understand," Chaudrija explained.
The two admin staff decided to call the police when all the money had been given out and they realised that they could not get the crowd to disperse. "We needed a little bit of protection because it's crowded and there were only two of us," said Tambuwala.
By August of 2022, the Islamic Centre had given out 130% more zakat money than it had during the whole of 2021. As a result, aid distribution was suspended for three weeks.
It was not a decision that staff wanted to make, but they felt they had no choice. "It's not easy. We see people in need coming in and we cannot pick and choose," said Arshed. "We want to give to everybody but it's just not possible."
Dr Wasif Naeem is the voluntary vice chair of the centre and an associate professor at Queen's University Belfast. He said the number of people needing financial assistance in the past five years has increased tenfold or more, forcing the organisation to give less to people in need when it can afford to help at all.
"We used to give £50 to £100 at a time per family, but due to the sheer numbers we have reduced it to £20 or £30," he said. "It gives them a few days of food, at least."
Fatima, a 25-year-old Syrian refugee, asked to be referred to by a pseudonym. She came to Northern Ireland with her mother and father, via Turkey and Bulgaria. The whole process took two years.
"It was a long way to be able to be here. It's not easy," she said. "I'm trying to be positive about everything and not see the dark side."
Fatima and her family stay in a hotel, where they are unable cook their own food. Fatima is a trained dentist, but is not allowed to work.
The Islamic Centre works to provide donations of food and clothes as well as financial aid. It also provides a vital sense of community for new arrivals to Belfast. If services have to be reduced even further, the effect could be devastating for Fatima and others like her.
This leaves Arshed and his colleagues in fear for the centre's ability to meet the increasing demands placed upon it over the coming winter. They are, however, determined to do their best.
"We will try to manage somehow," he said. "I just hope we will be able to pay our bills."
Topics
Selected stories
Is the Gaza truce a turning point in the Israel-Hamas war? Our panel discuss this and other topical issues. Plus, a look at the Muslim renters dealing with London's housing crisis

The filmmaker on her life, work and why telling women's stories is more important than ever

From Ramadan dates to Christmas pudding, food can encapsulate specific times of year and remind us of the circular rhythms of life