Barriers to equality for UK Muslims must be dismantled
The latest census data has revealed disproportionate levels of poverty and deprivation among UK Muslims. The government needs to take action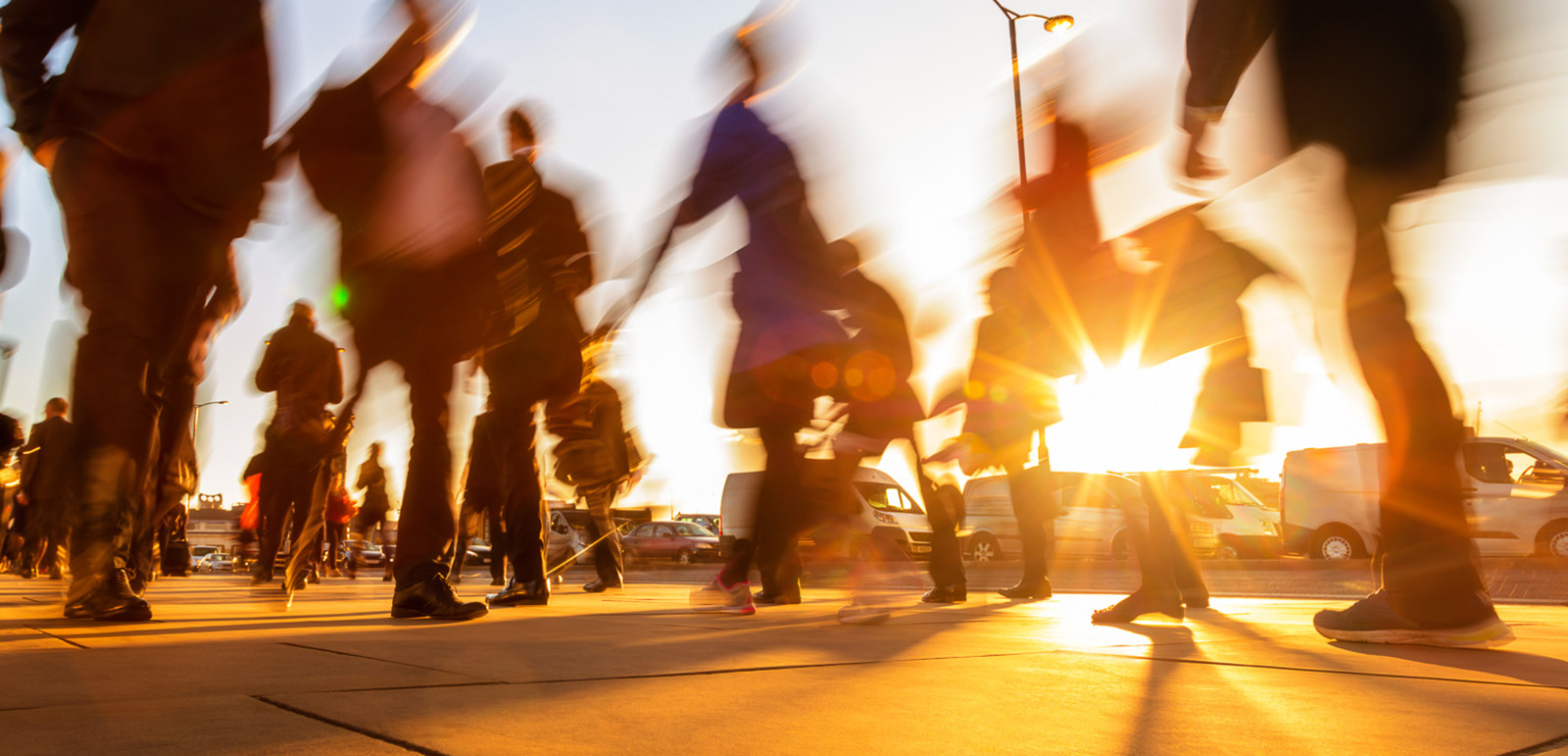 In November, the Office for National Statistics published the findings of the 2021 census for England and Wales, providing detailed contemporary data on households in both countries.
The figures show that diversity is increasing. Within that general trend, the number of people who identify as Muslim now stands at 3.9 million — a rise of 1.2 million since 2011. Meanwhile, the proportion of people identifying as Christian has fallen below half of the population for the first time on record. As one might now expect, alarmist headlines claiming that Britain's identity is under threat followed, accompanied by an array of conspiracy theories.
Nestled among the census data, however, were a number of other conclusions that attracted significantly less attention. For example, analysis by the Muslim Council of Britain (MCB) has found that 39% of Muslims are now living in the most deprived areas of England and Wales. 
Sitting in the shadow of London's financial district, the East End borough of Tower Hamlets is one such place. The 2021 census shows that Muslims account for 39.9% of the local population. According to local authority figures published in 2020, 44% of older residents and more than a quarter of children live in poor households — the highest rate of child poverty in the UK capital.
The Centre for Social Investigation at the University of Oxford's Nuffield College has undertaken research into the UK's high levels of Muslim poverty. In 2021, it concluded that certain Muslim groups and individuals have only recently established themselves in the country. As such, they are less likely than others to be proficient in English and may have lower levels of education or foreign qualifications that are not recognised by professional bodies. These factors are obviously detrimental to labour market and economic outcomes.
The Nuffield College team also looked at the role played by Islam and culture. It found that the values and way of life of some communities, including having large families to look after, can lead to lower numbers of women in the workplace.
These things are in no way exclusive to UK Muslims, yet Muslim households have a greater chance of being in poverty than those of any other religious group in the country. Having taken all possible causal factors into account, the team concluded that discrimination and prejudice "are having real and measurable consequences for Muslim groups in British society".

Zara Mohammed, general secretary of the MCB, has highlighted the many contributions made by Muslims to society and the economy. She has also called upon the government to address the issue of disproportionate levels of deprivation among British Muslims.
"Policymakers now need to address these concerns," she said in a recent press release. "Communities cannot continue to be left in cycles of poor social mobility. Young people cannot have a bright future if they do not have the best opportunities available to them."

UK Muslims are not alone in facing these obstacles. The situation in France — home to 5.7 million Muslims — is similar and, in many ways, worse.

In addition to facing repeated attacks on their freedoms in the name of secularism, Muslims in the country's metropolitan centres often live in high-rise suburbs. These grey and neglected places, known as banlieues, feel deliberately cut off from the centres of prosperous, world-renowned cities. Poverty and deprivation run high and the hardship residents face is clearly visible. Accordingly, many feel a powerful sense of separation from mainstream French society and the opportunities available to other citizens.
In April 2021, researchers at Georgetown University in Washington DC published a study titled Race: A Never-ending Taboo in France. The report draws parallels between the racial inequalities and tensions in France and the United States. It concluded that "race remains a taboo to discuss in France, not because it does not exist, but rather because the French state acts as if it does not."

In 2015, following the Charlie Hebdo terrorist attack in Paris, I presented a documentary for the BBC on what it means to be young, French and Muslim. During filming, I visited a number of banlieues in Paris and Nice, including Seine-Saint-Denis, one of the most economically deprived neighbourhoods in the capital. There I met fiercely intelligent young French Muslims who talked eloquently about how geographic and economic isolation from wider French society limits their hopes for the future.
Every person I met made it clear that they viewed themselves as French, but did not feel accepted by the rest of the country. Many pointed out that laws such as the 2004 prohibition of conspicuous religious symbols in French public life and the 2010 "niqab ban", which clearly target Muslims — and specifically Muslim women — only add to this sense of disenfranchisement. The overwhelming majority described the daily challenges presented by being Muslim in France and the hurdles they have encountered in the job market and education.
I met French Muslim women who removed their hijabs at work and put them back on in the evenings and at weekends. One, who had become a Muslim later in life, told me she had not disclosed her faith to her employer or co-workers.
The fact that the latest census data reveals similar economic faultlines in the UK should ring alarm bells for the government and anyone else concerned with improving the lives of working people. As inequality rises across the country, the disproportionate, racialised distribution of poverty will only intensify. Now, more than ever, it is clear that steps must be taken to remove these barriers to dignity and equality for all.
Topics
Conservatives
,
Demographics
,
Diversity
,
Economy
,
England
,
Europe
,
France
,
Northern Ireland
,
Poverty
,
Scotland
,
UK
,
Wales
Selected stories
Is the Gaza truce a turning point in the Israel-Hamas war? Our panel discuss this and other topical issues. Plus, a look at the Muslim renters dealing with London's housing crisis

The filmmaker on her life, work and why telling women's stories is more important than ever

From Ramadan dates to Christmas pudding, food can encapsulate specific times of year and remind us of the circular rhythms of life