Yards away from the Tory conference, charities struggle to feed people in Birmingham
As the cost of living crisis bites ever harder, grassroots organisations are witnessing rising poverty and hunger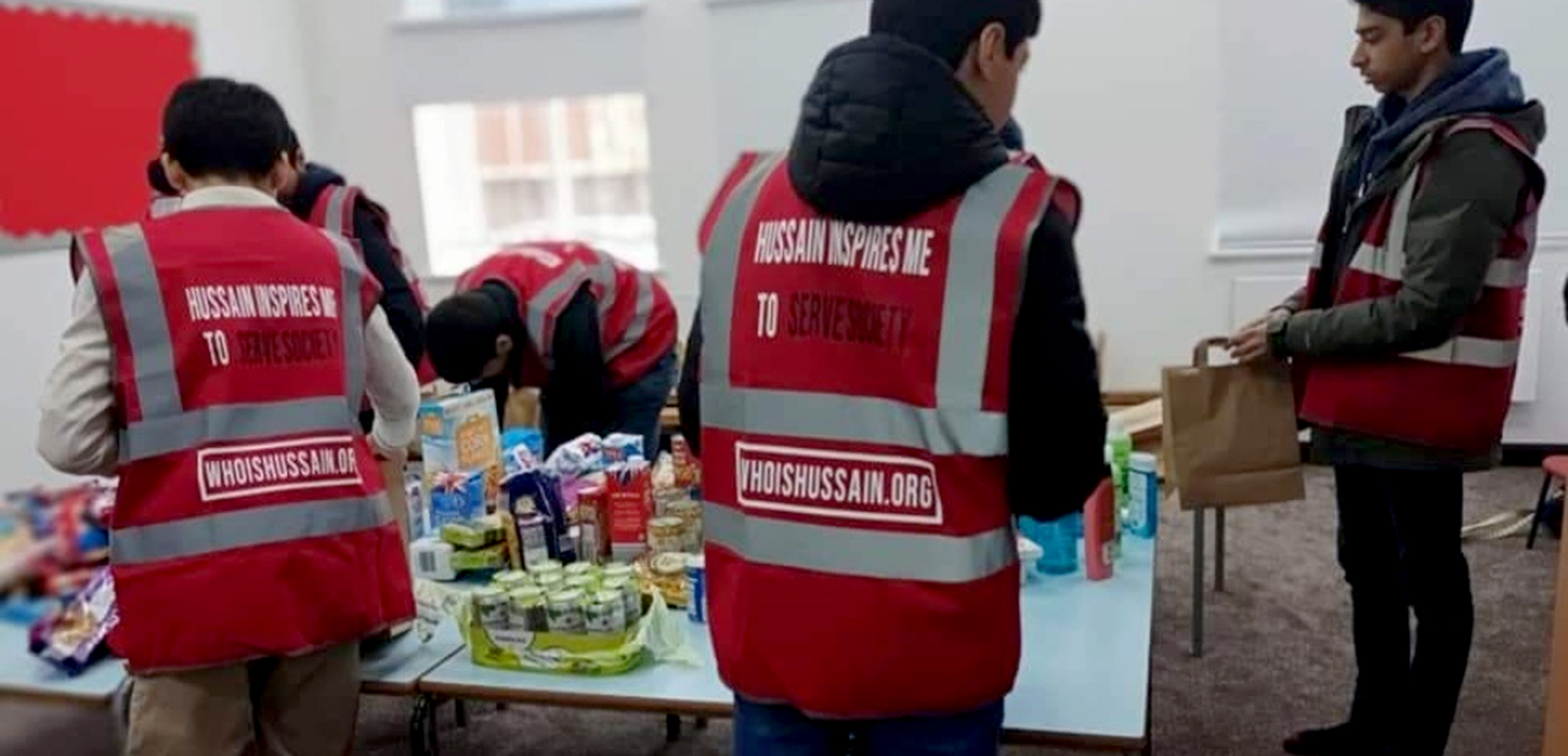 The day after Prime Minister Liz Truss stood in the Birmingham International Convention Centre and warned this year's Conservative Party Conference of the dangers posed by an "anti-growth coalition", Afzal Shabbir was handing out food parcels a few hundred yards away.
Shabbir, a local team leader for the international social justice charity Who is Hussain, has been distributing aid to some of Birmingham's most vulnerable residents three times a week throughout the UK's ongoing cost of living crisis. On Mondays, Tuesdays and Thursdays, his crew of eight staff and volunteers hand out 800 ready-cooked meals in the city's Victoria Square.
When I spoke with Shabbir on Thursday afternoon, he was modest about the symbolism of running a food drive so close to the Conservative conference venue, but spoke of a "dramatic increase" in the number of weekly food parcels distributed by the organisation from 600 a year ago.
"People that wouldn't have used our food service 12 months ago are now starting to use it. People who were not on the breadline before are now experiencing the cost of living crisis. They are turning to us because they are finding it hard to provide for themselves. Queueing for food has also unfortunately become acceptable."
What Truss failed to mention is that Birmingham, the UK's second-largest city, is facing a "state of emergency", according to Ian Ward, leader of the city's council. Ward recently said a "perfect storm" of rising inflation, high energy prices and child poverty rates would require a "pandemic-level response". Unemployment in Birmingham is twice the national average at 11.5% and the rate of child poverty stands at approximately 43% — meaning that around 100,000 children are living in homes where there may not be enough food or money for heating.
One day after Truss's speech, Who is Hussain's team was handing out trays of chicken and rice donated by a local restaurant, Roti Junction. Funding for the charity's work comes from public donations. In addition to serving increasing numbers of vulnerable people, the charity has seen no improvement in the lives of those it has helped for years.
"Some of the people we were serving 18 months ago are still coming to us and there doesn't seem to be any respite for them," said Shabbir.
Who is Hussain, named after the grandson of the prophet Muhammad, launched in 2012 and operates food drives in Birmingham and London. Last month, the charity broke the world record for the largest number of blood donations in one day, when centres across the UK and 27 other countries including Iraq, India and Pakistan collected blood from more than 37,000 people.The initiative came in response to an urgent call from the NHS for more donors.
"I think it's a positive thing that people can see that there are organisations such as ourselves, despite the difficulties we're in," said Shabbir. "We're still able to get to people when they need it. Things are bad, but people are trying to help other people. That is powerful."
Topics
Selected stories
From pickles and ferments to jams and chutneys, conserving surplus produce allows us to enjoy fruits and vegetables grown in familiar earth, many thousands of miles away

The western world's largest mosque is a point of pride for the country's Muslims, but its impressive scale and ornate design do not reflect their position in the country as a whole

The challenge for Keir Starmer is to combine control and compassion in efforts to tackle dangerous boat crossings