UK Muslims are being driven to food banks and credit cards by soaring costs
New research shows that one in five Muslims has been forced to rely on food distribution charities in the past 12 months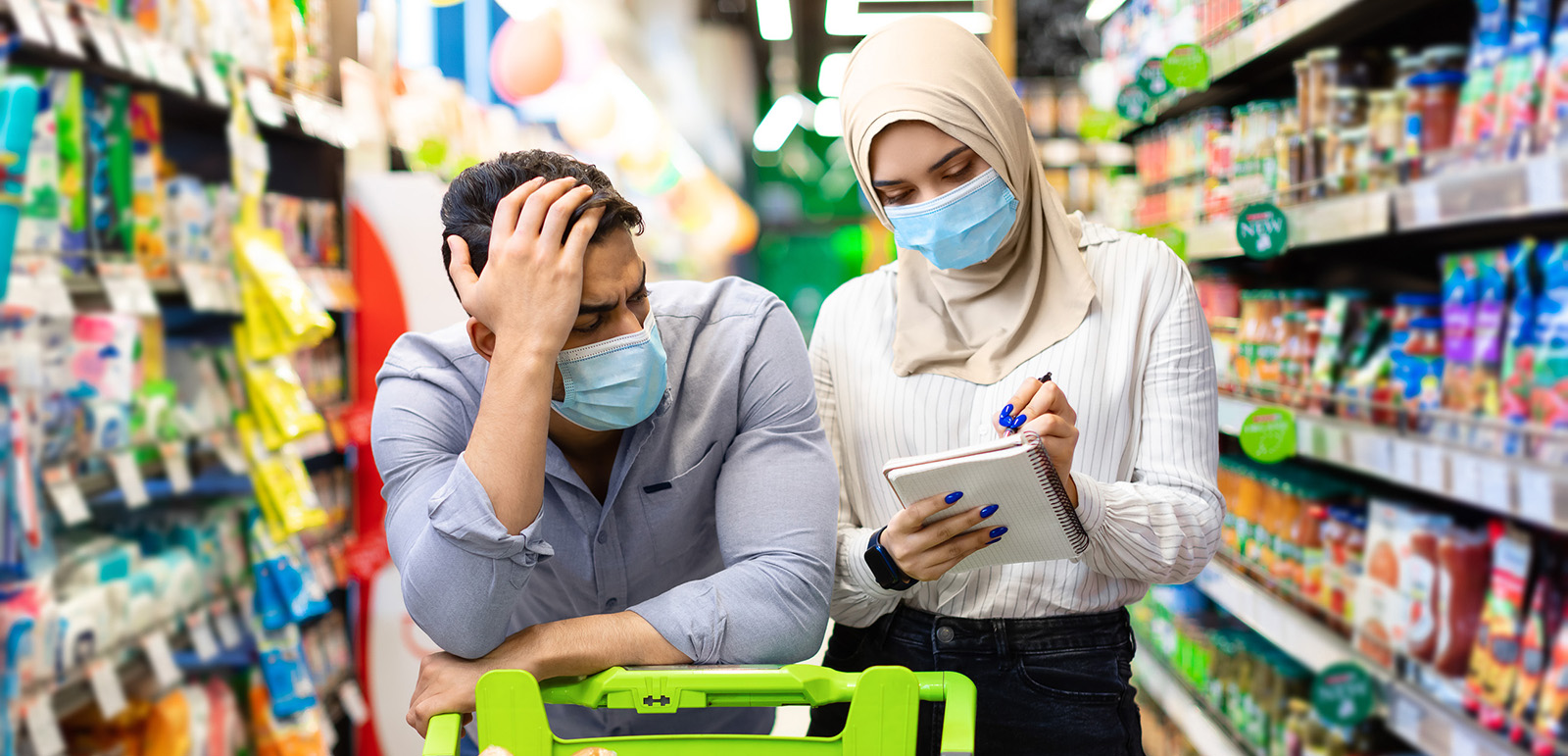 Soaring prices and rocketing utility bills are forcing large numbers of Muslims in the UK to use food banks and credit services. According to new research published today, one in five UK Muslims have visited a food bank since August 2021 and 65% have had to take on some form of debt to get by.
The report, titled "Muslims and the Cost of Living Crisis", is published by the independent research organisation Muslim Census, which uses data to explore issues directly affecting the 3.5 million Muslims living in the UK. The document states that more than 75% of UK Muslims say the cost of living crisis has had a detrimental effect on their mental health and that almost a third have had to miss a meal in order to afford their household bills in the past year. Nearly 50% of those surveyed said that they have missed or been late making rent or mortgage payments over the same period.
The research echoes findings across the UK. Last month, the Financial Conduct Authority revealed that 7.8 million people were experiencing problems keeping up with bills — an increase of about 2.5 million people since 2020 — owing to inadequate wage growth and inflation that now stands at a 40-year high.
Responses to the Muslim Census survey were taken from more than 1,500 UK Muslims aged 18 and above. The study was supported by the UK-based fintech company Algbra and the National Zakat Foundation.
"These are quite startling figures and even more concerning when you realise that many of those worst affected are from already lower-income households," said Usmaan Mufti, head of research at Muslim Census. "When it comes to food banks, we are seeing that young people are coming out of the pandemic and into the working world, where a number of economic factors are more pronounced than at any point in the past three decades."
Young UK Muslims are at a considerably higher risk of having to rely on food banks, with 30% aged 18-24 saying they have used one at some point in the past 12 months, compared to 20% aged over 45. Paying bills and covering everyday costs has also forced almost two-thirds of UK Muslims to take out some form of debt, including credit cards, overdrafts, buy-now-pay-later schemes, and long-term or pay-day loans
"The cost of living crisis is very much in its nascent stages and it could go on for years," Mufti added. "The amount of debt taken on by people could obviously go up. It is a dire situation and a year from now we could see a much starker figure than 65%. We're very much in the early stages of this and, as everyone knows, once you're in debt it is very difficult to get out of it."
Topics
Selected stories
From pickles and ferments to jams and chutneys, conserving surplus produce allows us to enjoy fruits and vegetables grown in familiar earth, many thousands of miles away

The western world's largest mosque is a point of pride for the country's Muslims, but its impressive scale and ornate design do not reflect their position in the country as a whole

The challenge for Keir Starmer is to combine control and compassion in efforts to tackle dangerous boat crossings