Muslims shun extravagant weddings as cost of living crisis bites
Young couples are opting to save money by hiring cheaper venues, drastically reducing guest lists and even conducting at-home ceremonies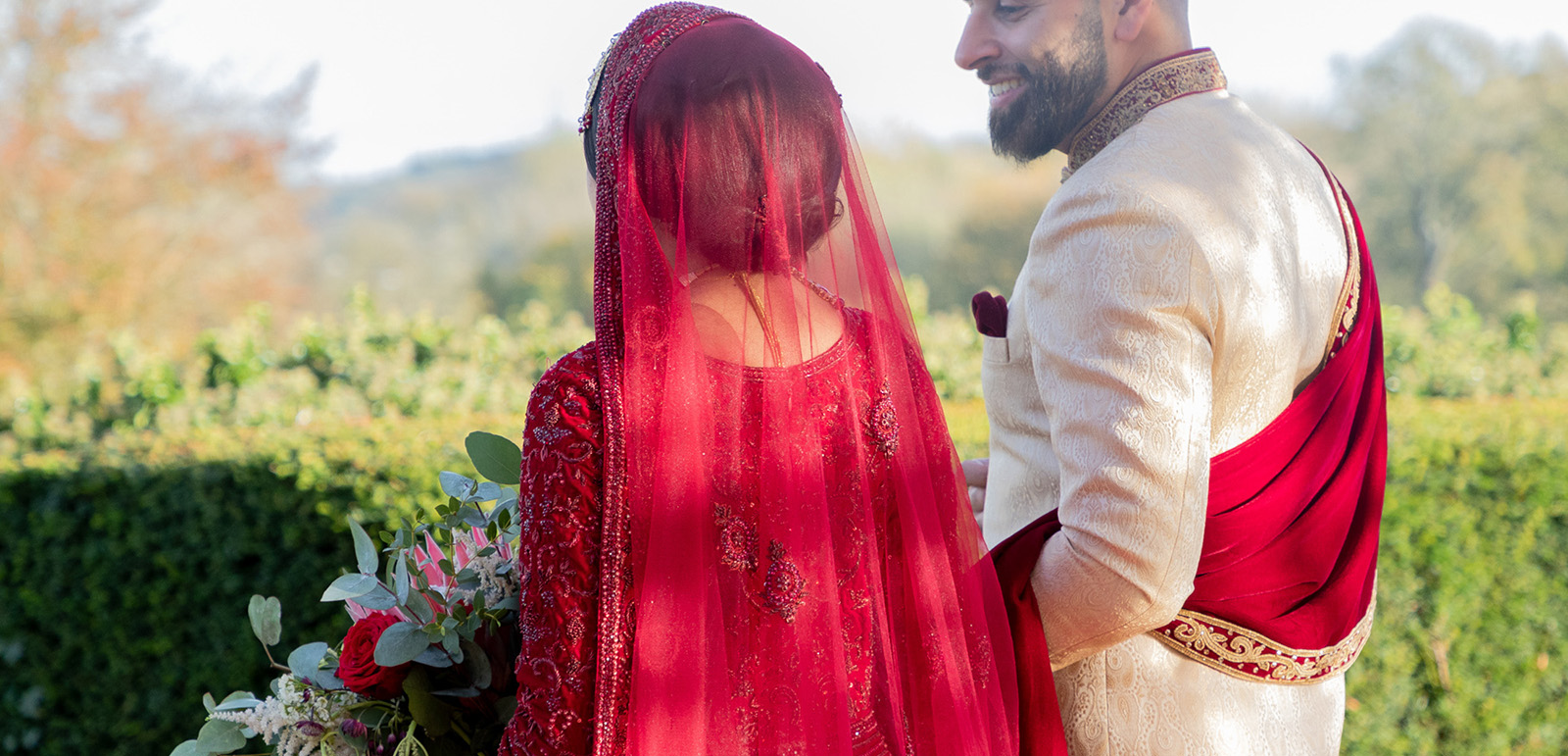 Luxury Muslim weddings, attended by hundreds of guests watching a happy couple arriving via helicopter or on horseback, have largely been mothballed due to the cost of living crisis, in favour of more low key nuptials.
Recently married couples have revealed the economic challenges posed by organising weddings as hospitality and venue prices continue to rise. Zainab*, 26, from Essex and Mansur, 26, from London, were married in May at Leyton Great Hall in east London. Zainab had previously dreamed of holding her wedding at The Great Conservatory, an opulent Grade I-listed building set within the 200-acre Syon Park in Brentford. The venue can cost up to £18,500 to hire for a single day — excluding catering, decor and entertainment.
Working with a budget of £10,000, Zainab said finding venues, decor and catering was "easily the most stressful time of my life".
"If things were cheaper, it would have been so much more enjoyable. By the time the wedding came around, I honestly just wanted it over and done with," she added.
Zainab and her husband met in 2018 while studying together at the University of Birmingham. While they managed to save costs as Leyton Great Hall provided venue hire, catering and wedding decor for an £8,000 price, the couple had to make cutbacks elsewhere. Instead of hiring a luxury wedding car, Mansur borrowed his brother's BMW X4. Zainab also managed to negotiate a £100 discount from her hair and makeup artist. "She initially quoted me £750, which I couldn't afford. I asked if she could do it any cheaper, and she kindly did it for £650."
Zainab and Mansur are among 34% of couples across the UK who offset rising costs by cutting guest numbers, according to online wedding planning service Hitched. Mansur comes from a large family of almost 300, but the couple limited invitations to just 80 in order to save towards a deposit for a new home.
The cost of weddings has gone up by double digits in the past year, an increase largely attributed to rising energy and food prices. The average UK wedding in 2023 will cost £24,109 – up 11% from £21,725 in 2022, according to Compare Wedding Insurance.
Zainab and Mansur's reduced guest list created disagreements with some loved ones.
Price increases have been seen elsewhere across the wedding industry as suppliers struggle to stay afloat amid food inflation, labour shortages and energy price hikes. The cost of hiring a venue in the UK has risen by 18% since 2021, according to Guides for Brides.
Sammir Sayora, the director of Greenleaf Catering, a Southall-based company providing food for around 200 weddings a year, said the firm has had to nearly double the price of its services. While clients would have paid £35 per person for a 300-guest event in 2019, today the company charges £50 a head.
Sayora added that the increase was necessary due to a 30% rise in the price of food and high labour costs. "Parents get really aggrieved with us," Saroya said. "Especially when they previously paid the lower price for an elder child, they feel as though they are being hard done by."
The cost of flowers has also increased by around 10%, according to Bilen Zeremariam, founder of north London-based floral design company Queen of Hearts. Zeremariam imports most of her flowers from the Netherlands and Kenya. In the last eight months, the cost of an orchid has nearly doubled from £4.50 per stem to £8. The price of roses has risen from £1.50 to £3.50 per stem. Similarly, the cost of decor for a 100-person wedding has increased from £2,500 last year to £2,750 in 2023.
Akhlakur Rahman, 28, from Ashton-under-Lyne, Greater Manchester, is getting married in August. He and his fiancée have opted for an at-home wedding in her parents' back garden. The couple has paid £1,800 for a marquee, and will hire tables and chairs, but are doing the decor themselves. "All the other things you would expect, like the stage, the flower arches, my wife and her family have made it. They've done a great job," Rahman said.
Zeremariam said she has seen a "massive increase" in enquiries from people having intimate weddings like Rahman's. "Before I was doing bold, extravagant decor in banqueting halls. Now, the bride and groom will ask for a bridal bouquet and a buttonhole, and that's about it," she said.
*Some names have been changed.
Topics
Selected stories
A new genre of writing is slowly establishing itself and painting a broader picture of what love can look like

The fashion influencer on faith, modesty and claiming a space for Black Muslim women

This week our panel assess what the Liberal Democrats offer Muslims and discuss the ongoing debate about definitions of Islamophobia. Plus, travel blogger Yara Abdelsamie on travelling solo and the best European destinations for Muslim women