Brexit and spiralling costs cast a dark shadow over the UK's curry houses
Faced with dwindling custom and an increasingly harsh economic climate, many businesses are closing their doors for the final time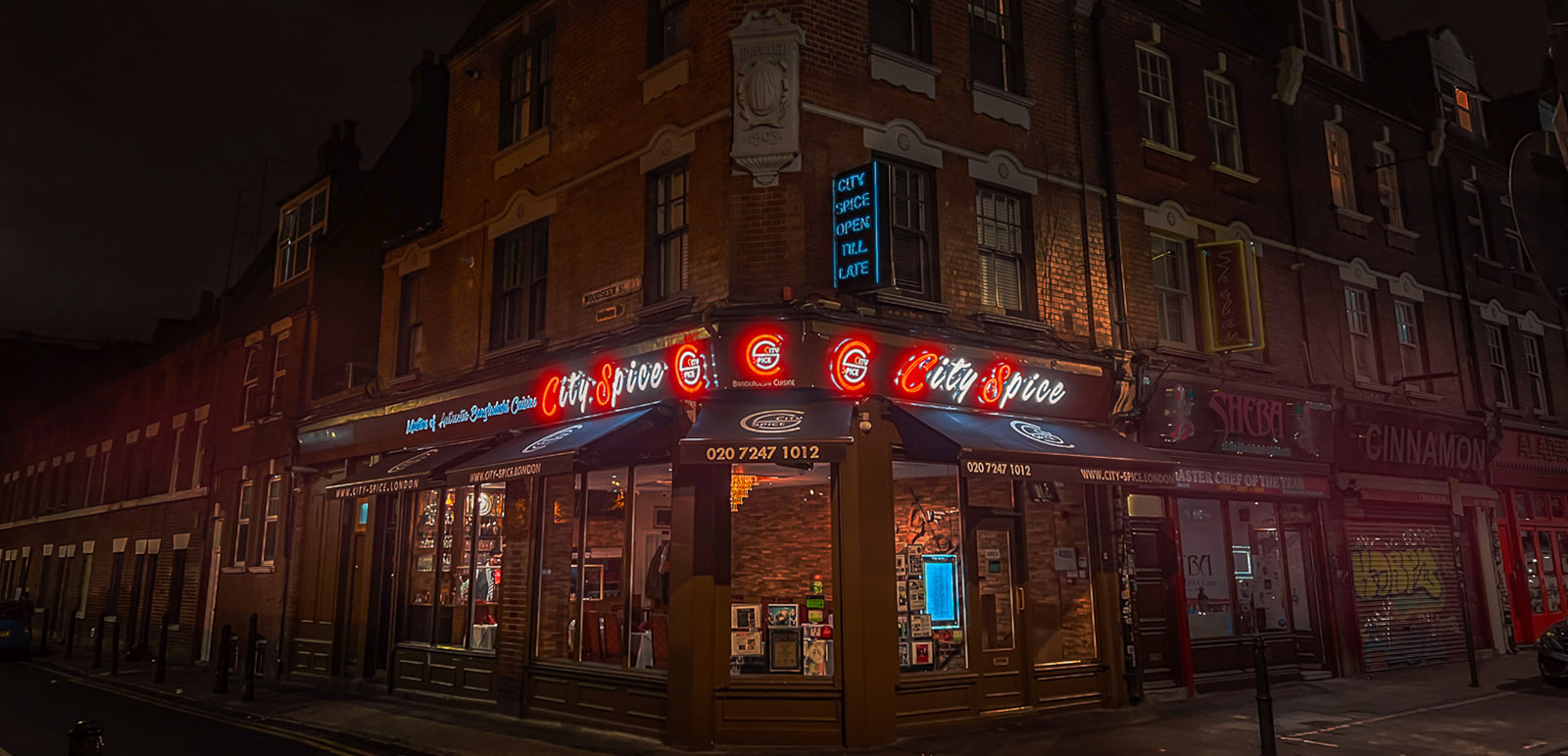 It was late November 2022 when brothers Bodrul and Sufan Islam, from Northampton, reluctantly announced they were closing their family business. The Star of India, in the city's Abington neighbourhood, had served the local community for almost 60 years.
"We would like to take this opportunity to thank everyone for your continued support," a Facebook post read, attributing the closure to "unforeseen circumstances and the current economic climate".
The last nationwide survey by the Bangladesh Caterers Association (BCA), carried out in 2008, found there were about 12,000 curry restaurants and takeaways across the UK. Although this figure is yet to be updated, the BCA reckons that 3,000-4,000 of those establishments have since ceased trading.
The sector has faced significant challenges in recent years. Many businesses are still recovering from the losses incurred during the Covid-19 pandemic and are now grappling with soaring energy prices, rising food costs and declining customer numbers owing to the cost of living crisis. These combined factors have been compounded by the 2016 Brexit vote, which ushered in a new era of red tape for immigration and imports.
On Brick Lane, in east London, Niaz Caan, executive chef of City Spice, explained that Brexit has severely restricted the industry's workforce both on the restaurant floor — which previously relied on waiters and managers from Europe — and in the kitchen, which requires specialist chefs from South Asian countries.
According to the latest research by London-based think tank Centre for European Reform, as of September 2022 there was a shortfall of around 460,000 EU-origin workers in the UK. Around 14% of this shortage — accounting for 67,000 jobs — was in the hospitality sector. Before Brexit, a job advert for a waiter at City Spice would attract at least 25 applicants within the first day of posting. "Now you don't even get one phone call. If you're lucky you might get two in a week," Caan said.
Finding suitable cooks is an even harder task. Following Brexit, the £35,000 minimum salary threshold for chefs coming to the UK on a working visa was lowered to £25,600. As it was also deemed that the hospitality industry was in desperate need of staff, employers were also allowed to pay 20% less than the minimum salary.
In April 2021, however, the government removed chefs from its "shortage occupation list", hoping to encourage employers to hire and train people from within the UK. According to new reports, the list is once again under review and ministers have asked the Migration Advisory Committee whether hospitality roles should be added. The proposed change would be good news for restaurateurs, who argue that chefs training in the UK are not equipped for the fast pace and extensive menus of Indian restaurants.
"If we could source chefs from this country we would, but we have tried numerous times and it just doesn't work," Caan explained. "For example, a good tandoori chef is very hard to come by. Manning a tandoor is very technical. It runs on a high heat and it's very easy to overcook and dry out the food. It's much easier to find these chefs in our home countries, like Bangladesh and Pakistan, but the visa process is costly and arduous."
On average, it costs Caan around £6,000 in solicitors' fees for every chef he brings over. He must also pay an Immigration Skills Charge of £364 for the first year of employment, and an additional £182 for every six months after that. On top of this, each chef from overseas must pay an annual £624 healthcare charge, an application fee between £479 and £943, depending on how long they plan to remain in the UK, and must have at least £1,270 in their bank account to show they can support themselves. Caan says that when his restaurant is desperate for staff, they will cover these costs on behalf of the employee. All in all, it can take around nine months to find a chef, apply for their visa and train them in his kitchen's processes.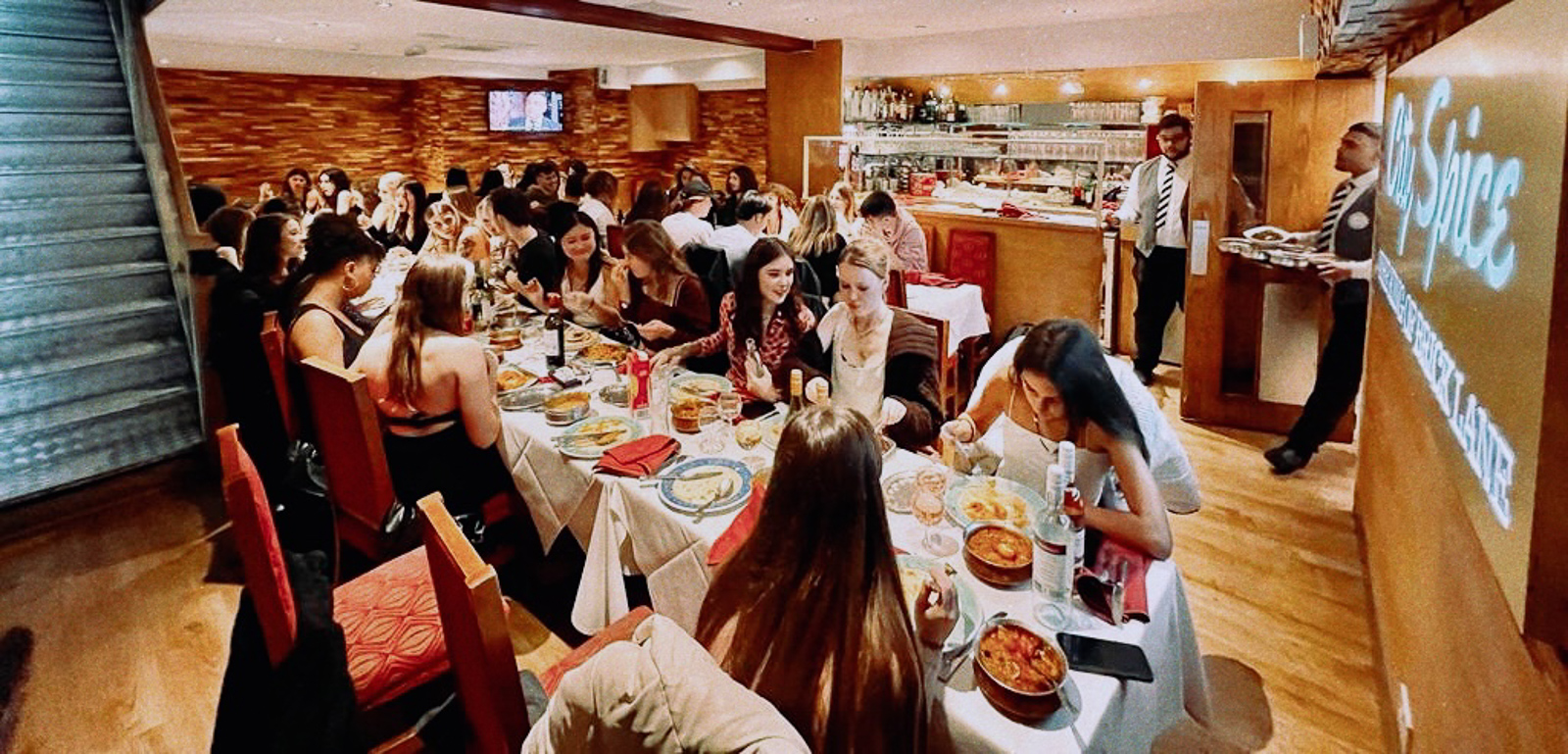 Another consequence of Brexit has been the rising cost of ingredients. Multiple restaurant owners interviewed for this article said food price rises have devastated their businesses. A 20kg bag of premium rice, which previously cost around £28, now sells for between £40 and £45. A 20kg bag of onions was £6.99 before Brexit. Now it costs £19.99.
Usman Khan, director of Makkah Food Stores, a wholesaler that serves the Indian restaurant industry, recognises that other factors, such as the war in Ukraine and rising transportation costs, have contributed to these price hikes, but adds that Brexit is the "biggest factor".
"We tried to absorb the cost for as long as we could, but it became impossible because now we also have to factor in customs charges," he said. "Plus, importing is still difficult. There are a lot of formal regulations and paperwork."
Previously, suppliers in England could easily bring in the best crops from Europe. Now, Brexit bureaucracy means that it is much easier for EU member states to trade with their neighbours.
"Now we get the bottom-of-the-barrel stuff, which hikes up the price of the good produce because there's not enough of it to meet demand," Khan explained.
For instance, many restaurant owners have turned away from using the gold-standard Dutch brown-skin onion in favour of supermarket-bought varieties, which typically come from Chile and New Zealand.
"They are cheaper, last the longest and look best on the shelf, but they will not make a good curry," Khan said. "They have a high water content and therefore create a much thinner gravy."
Some business owners have tried to maintain quality by putting up prices, but that strategy has received a mixed response from cash-strapped customers. Seán Carey, a senior research fellow at the University of Manchester who focuses on British curry houses, warns that this also undermines the foundations on which the industry built its success.
"The whole point of going out for a curry on Brick Lane has been that it's relatively affordable," he said. "Customers might pay more for what society deems more 'prestigious' cuisines, like French, but if you push the costs up in a curry house, I'm not sure people will be willing to pay."
Bodrul, of the Star of India, explained that, in the end, the administrative costs of hiring from overseas and food prices became too much to bear when footfall into the restaurant was so low.
"We just stopped trying," he said.
Bodrul believes that the only way curry houses can survive in the current climate is to adapt to attract younger crowds.
"Back in the 1980s, when curry was at its peak, the pubs would close at 11pm and people carried the night on to Indian restaurants. That culture doesn't exist any more, so we need to figure out a way of bringing people in and keeping them there. You need entertainment, you need a cocktail bar, maybe a shisha lounge."
Back on Brick Lane, Caan believes that this kind of innovation has kept City Spice's doors open for 27 years. In 2018, it became one of London's first Indian restaurants to feature a vegan menu. Today, it offers more than 15 meat-free main courses, including several plant-based meat curries such as a homestyle "chicken" bhuna and dupiaza.
While the restaurant's prime location and creative take on South Asian cuisine are keeping customers coming, high staffing costs, food prices and energy bills mean that even the most forward-thinking establishments will continue to struggle.
"At the moment, you just pay your way and hope things get better in the future," Caan said.
Topics
Selected stories
From pickles and ferments to jams and chutneys, conserving surplus produce allows us to enjoy fruits and vegetables grown in familiar earth, many thousands of miles away

The western world's largest mosque is a point of pride for the country's Muslims, but its impressive scale and ornate design do not reflect their position in the country as a whole

The challenge for Keir Starmer is to combine control and compassion in efforts to tackle dangerous boat crossings