'My clothes represent something greater than fashion'
For Kazna Asker, one of a handful of Muslim designers at this year's London Fashion Week, the catwalk is a call to action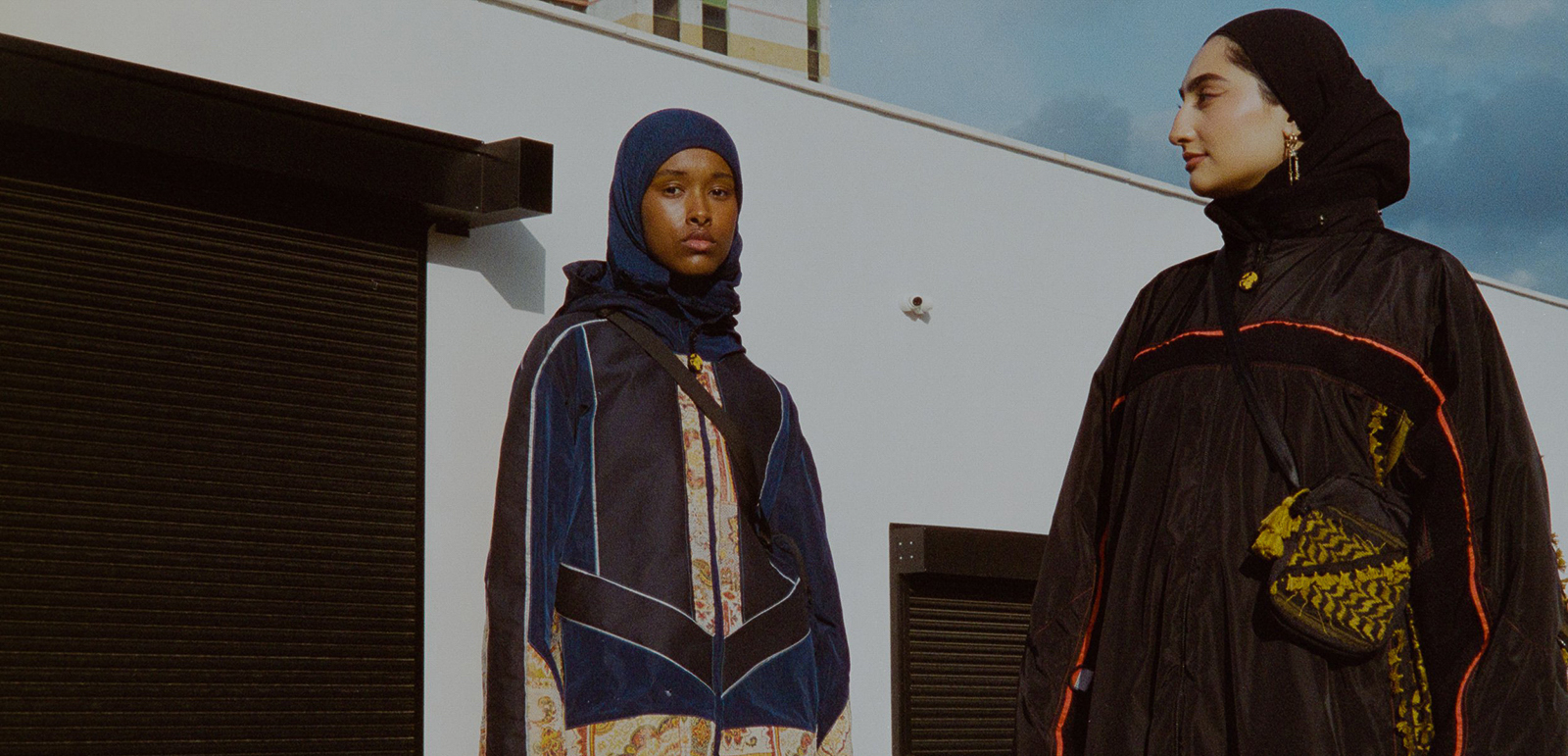 When designer Kazna Asker won the Debut Talent prize at a fashion awards ceremony in Doha, Qatar, last October, she made a plea for donations for people in economically-ravaged Yemen. "Right now, they are facing the world's largest humanitarian crisis," said Asker, who is British-Yemeni. "All my family are trying to flee. Please look after the women, the children, and the fathers who are struggling to provide."
Asker, 26, was speaking to a room of fashion industry heavyweights, including Balmain's Olivier Rousteing, Valentino's Pierpaolo Piccioli and model Bella Hadid, who had flown from across the world to attend the Fashion Trust Arabia awards in celebration of designers from the Middle East and north Africa.
Also in attendance was up-and-coming Egyptian jewellery designer Fatma Mostafa, who recalled how Asker's speech moved a number of guests, including Sheikha Moza bint Nasser, the mother of the emir of Qatar, to tears. "It's not just about fashion for Kazna, it's about her cause," said Mostafa. "She spoke from the heart without any fear or worry about how people might judge her, and that made it even more powerful."
Almost one year later, Asker, who was raised in Sheffield, is set to make her London Fashion Week (LFW) debut on 16 September. While other rising designers, such as Tolu Coker and Aaron Esh will use the occasion to showcase their Spring/Summer 2024 collections, the British-Yemeni, who describes her work as "1% fashion and 99% community, politics, faith and activism", will screen a short documentary film, titled Fight For Me, Sheffield, about the community she grew up in.
"There's no jacket, no collection that could capture the beauty of the people who inspire me. That's why I chose to make the film," she told me, during an interview at her studio in north London. "Think of it like an introduction to me and my brand, and what it represents."
Asker's brand of fashion and activism, which launched in 2022, has found resonance during a booming period for modest fashion, an industry currently valued at £301bn. Her designs — a range of contemporary tracksuits, jilbabs, abayas and chadors — combine the traditional Islamic dress of her Yemeni heritage with smart British streetwear influences and have been lauded by fashion experts. Each piece of clothing is crafted by hand in her London studio using upcycled and repurposed fabrics.
Asker's clothing is sold exclusively through her website, with prices ranging from £30 for a tote bag to £250 for a one-of-one tracksuit jacket with matching bag. Her favourite designs include a black thobe, a coordinating tracksuit and a hijab, all made from black nylon and adorned with panels of Middle Eastern upholstery fabric.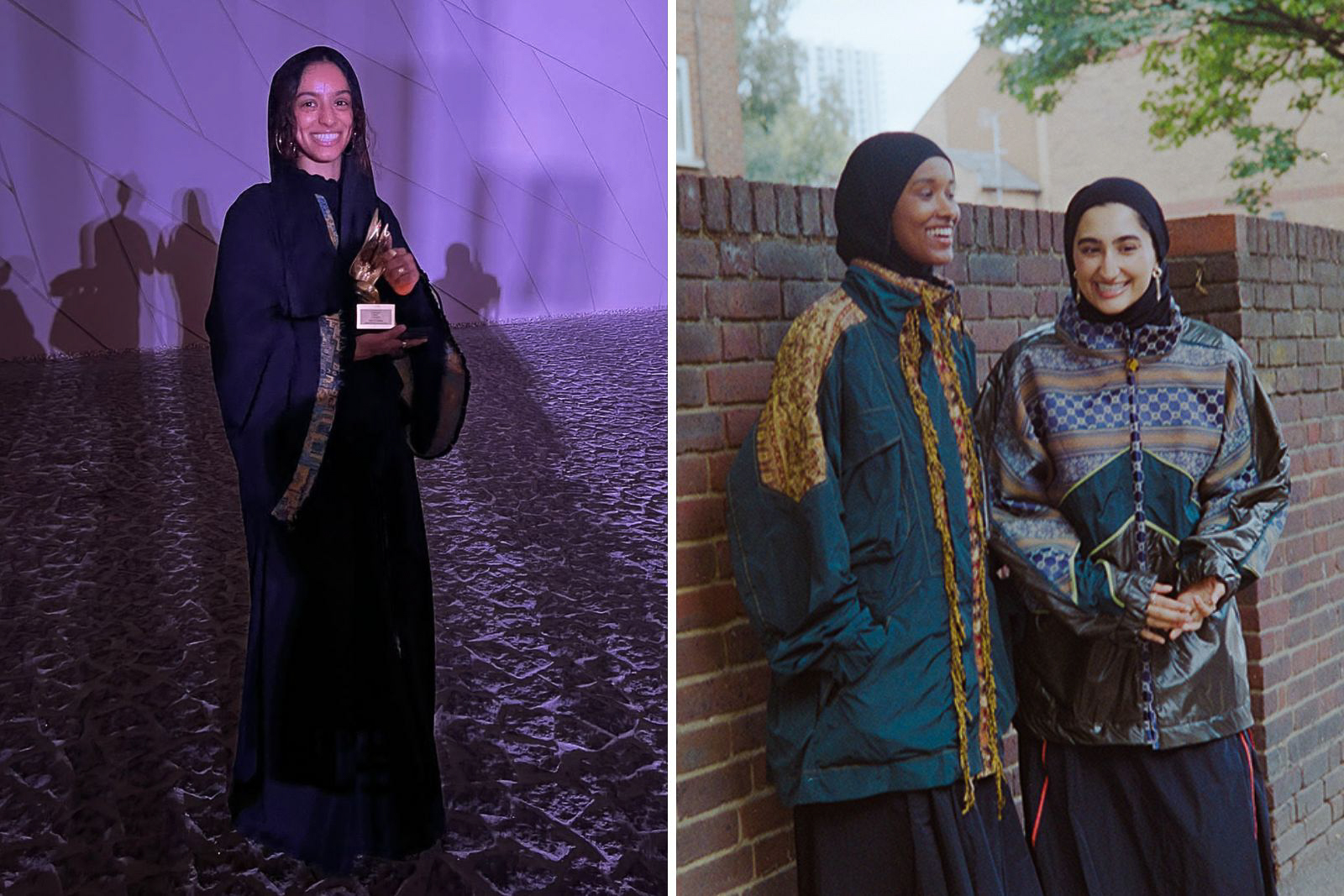 Asker's LFW debut follows her selection in the 2023 intake of the British Fashion Council's (BFC) highly coveted NEWGEN scheme, which supports emerging designers with mentoring, business training, and up to £5,000 towards their show costs. Sarah Mower, Vogue's chief fashion critic and chair of the NEWGEN committee, told me the judging panel was impressed by Asker "purposing her work as indivisible from supporting and uplifting her British Yemeni community in Sheffield".
"She is an exceptionally powerful spokesperson and an exemplar of the radical collective kindness and community values of Islam," Mower added.
The oldest of four siblings, Asker was born in Liverpool but the family later moved to Sheffield to be closer to relatives. In Burngreave, a residential area popular with the city's 2,500 Yemenis, Asker said she was thrown into community life. Her father ran a local corner shop, and her mother was a primary school teacher who later became the city's first Yemeni headteacher. Asker often found herself in the care of her maternal aunt, who is now a Labour councillor.
"She was always going to youth clubs, and she would take me along," said Asker, of her aunt. "That was a big part of our culture — you joined when you were young, and as you got older you became a leader."
In 2017, Asker left home to study fashion at Manchester Metropolitan University. For many young Yemeni women in the UK, moving out is still rare. "I was so scared to tell my parents because I knew none of my cousins had been allowed," she said. "But my dad was so supportive. He's a real feminist, he just wants to see women do well." Asker promised to return to Sheffield on most weekends, where she continued to help organise youth events and charity fundraisers.
She graduated in 2020 and began making graphic T-shirts and tote bags bearing socially uplifting messages, including "Community", "Think of freedom", and "Is the struggle over?". These were sold on social media and in local shops run by Yemenis. To date, she has raised more than £6,000, all of which has been donated to Yemen.
Asker's career has enjoyed a swift upward trajectory since she graduated. In 2021, she was accepted to study a fashion MA at Central Saint Martins (CSM) in London, which ranks Alexander McQueen, Fendi's Kim Jones and Richard Quinn among its alumni. Boosted by a scholarship from the BFC, she made history at CSM's Fall 2022 ready-to-wear fashion show with her debut collection of streetwear, Watered by One Water, when she sent hijabs down the runway for the first time in the art school's history.
Being the first student designer to showcase the hijab at CSM was not without its challenges. During fittings, tutors suggested that her outfits be rendered shorter, or more form fitting. The show proved to be a success, but no one was more proud than her family and friends back home in Sheffield. "My uncle put up a TV in the corner shop, and they all watched it together on the live stream," said Asker.
Her CSM course director Fabio Piras said tutors sometimes give advice on runway clothes to suggest improvements to their shape and form. "Expressing shape and proportion is related to the refinement of any individual garments within one outfit or an overall silhouette," he said.
Ahead of her LFW event Asker told me that while her accomplishments are the aspiration of many young designers, her success also brings conflicting feelings about the fashion industry. "My passion is helping people and telling their stories, and fashion is the way I express that," she said. "But as you climb the ladder, you're always reminded that ultimately, this is a business. That's something I'm still trying to reckon with. The fashion world has a tendency to reduce everything to a transaction, or something very superficial."
Piras told me that the thinking behind Asker's designs would eventually overcome any conflict she might have. "There is a level of genuinity to her work that some brands would pay really high money for," he said.
In late August, I visited Asker at her studio, located in a former industrial warehouse in Tottenham Hale in north London. Other tenants in the mixed-use, six-storey building include artists, designers and photographers. Asker shares her space, a large room with exposed concrete walls and windows from floor to ceiling, with another designer, Charlie Constantinou. Asker's clothes were neatly arranged on metal rails along one end of the room near a large table and sewing machine.
With a little over two weeks until Fashion Week, she was hard at work on the edit of her short film. The documentary will tell the stories of those from Sheffield who have dedicated their lives to helping young people including teachers, community activists, local politicians and small business owners. For the last three months, Asker has interviewed dozens of people. She asked them three questions: "what is the best thing about our community?", "why is education important?" and "what advice do you have for the young?".
"I'm doing everything myself, so there's no amazing light or sound production — it's going to be very natural, authentic and personal," she said.
"In Sheffield, community is action. Everyone sacrifices everything just to help their neighbour. When people see my film, and wear my clothes, they'll know they are representing something greater than just fashion."
Topics
Selected stories
A new genre of writing is slowly establishing itself and painting a broader picture of what love can look like

The fashion influencer on faith, modesty and claiming a space for Black Muslim women

This week our panel assess what the Liberal Democrats offer Muslims and discuss the ongoing debate about definitions of Islamophobia. Plus, travel blogger Yara Abdelsamie on travelling solo and the best European destinations for Muslim women