Modest designers look beyond the tried-and-tested Fashion Week format
High-profile events can offer great opportunities, but a growing number of brands are choosing new and innovative ways to show their collections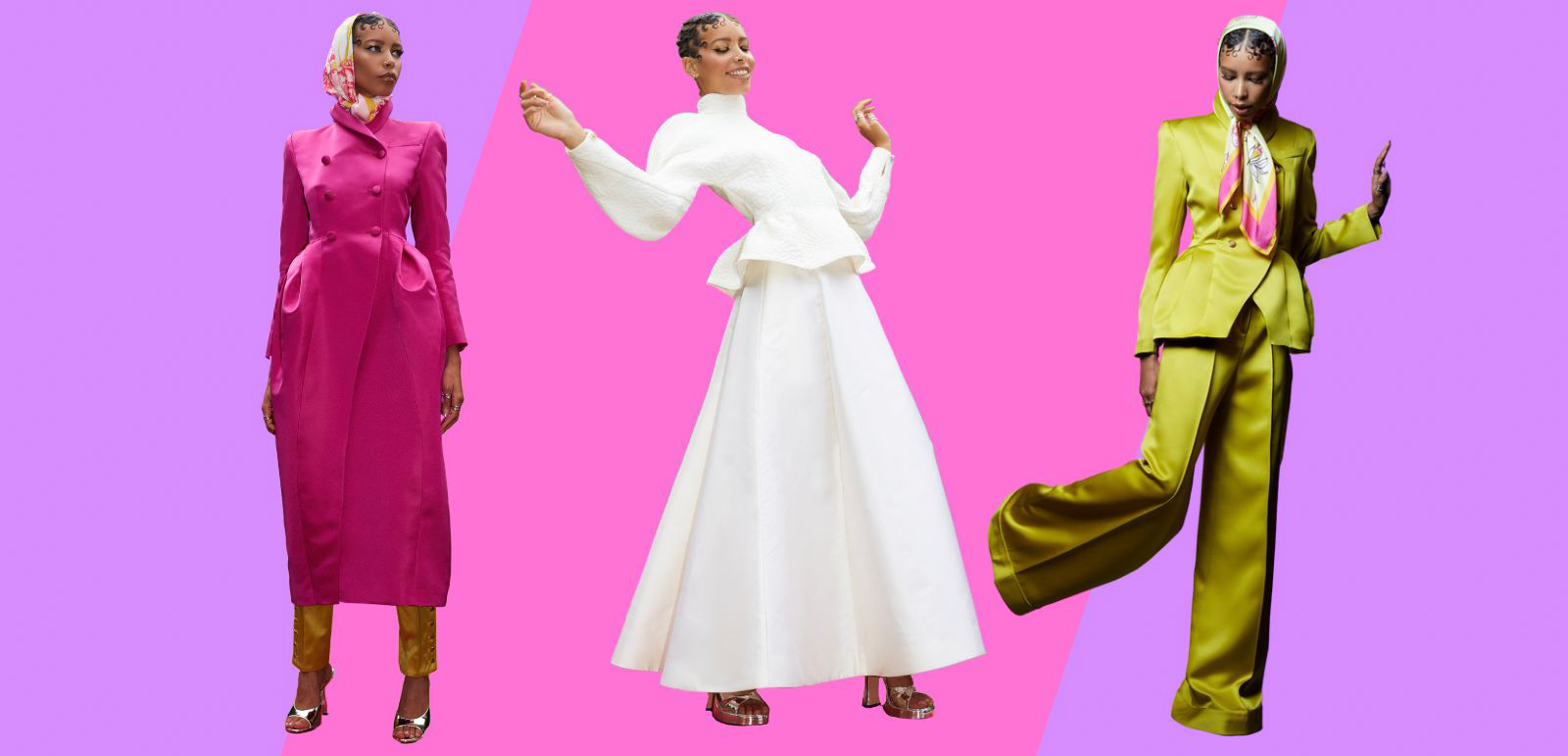 Backstage hustle and bustle, applauding crowds, international models and a runway that could propel their brand to global renown. These are just some of the things emerging designers anticipate when they think about a debut show at one of the Big Four fashion weeks, which take place biannually in London, Paris, Milan and New York.
With London Fashion week kicking off on 17 February, attendees will be busy planning the outfits most likely to get snapped by street-style photographers. But, while these events are highly regarded in the industry, I can't help question the value that they hold for new brands, particularly those with Muslim designers at the helm.
Thanks to technological changes and the growing role of social media in fashion, the industry is at a pivotal point and the future of fashion weeks is looking increasingly uncertain.
Recent years have seen the growth of modest fashion and the introduction of hijabi models on catwalks, making these prestigious events more inclusive for Muslims. However, the inaccessibility and cost associated with most high-profile fashion weeks, along with the introduction of alternative and better-targeted platforms, mean that they may not hold as much power or appeal as they once did.
Fashion weeks have helped to put Muslim brands on the global map. In 2016, the Indonesian designer Anniesa Hasibuan made headlines when her eponymous label became the first to show a modest collection, including models in hijab, at New York Fashion Week. A year later, Ayana Ife showcased her modest range as a finalist in the US reality series Project Runway. In Europe, London and Paris have hosted regular appearances by popular Muslim-owned — but not necessarily modest-identifying — brands such as Daily Paper, Qasimi and Osman Yousefzada. And, in 2019, Rahemur Rahman became the first Bangladeshi designer to show at London Fashion Week.
But, when all the hype of the catwalk shows has died down, what does taking part in a major fashion week mean for a brand?
"Fashion weeks have always been inspiring dates in the calendar," said London-based Zaf Shabir, founder and creative director at The Cactus Agency, which organises catwalk shows and shoots for clients. He added that fashion weeks come with major media coverage, which can help brands get on the radar of potential sales contacts, including buyers, consumers and stockists, or industry collaborators such as stylists, celebrities and editors.
"Shows and presentations are expensive, but they can also open many doors in areas you never expected," said Deborah Latouche, who launched the modestwear label Sabirah at London Fashion Week in 2020, and has taken part ever since. She believes that the exposure provided by London Fashion Week is extremely important for designers from underrepresented backgrounds. It allows them, she said, to "show many different narratives of what high fashion looks like to different groups of people in society".
"As a Muslim woman I design in a way that aligns with my religious requirements, but Sabirah also caters to women who want to feel beautiful and empowered without revealing, regardless of religious affiliations," she said.
However, with "modesty" now a buzzword in fashion, one can't help but wonder whether the inclusion of younger, less-established Muslim designers is tokenistic. Are these coveted fashion week spots being given to professionals who are in it for the long haul, or those with less durability, but who tick a certain diversity box? For example, the Bengali-British designer Hena Begum's brand Modestly debuted at London Fashion Week in 2021 to much fanfare but faded into obscurity just one year later.
"We have observed brands participate at fashion weeks with fantastic potential," Shabir said. However, he added, some were not sufficiently developed in terms of their business strategies or the communication skills necessary to succeed in the industry.
Some experts have also warned that the extortionate costs of putting together a runway show or presentation will often fail to yield an adequate return on investment for less established designers.
"Fashion weeks were supposed to be an opportunity to build a brand and to generate exposure and revenue, but the way they are produced today is incredibly time-consuming and expensive," said Alia Khan, chair of the Islamic Fashion and Design Council (IFDC).
She added that designers she has worked with often express frustrations with the fashion week format, especially those who have lost money by showing at such events. These complaints have led the IFDC to devise more sustainable ways for designers to show their work. Take, for example, Pret-a-Cover Buyer's Lane, which combines virtual and real-life fashion events, and was dubbed "the anti-fashion week" when it launched in 2018.
Some Muslim designers and modest fashion labels may be better off ditching marquee events such as mainstream fashion weeks and, instead, showing their collections at more consumer-focused ones such as the forthcoming London Muslim Shopping Festival. Others might wish to seek out alternative audiences at events such as London Modest Fashion Week. There are also new tools, including virtual reality, being explored by designers across the industry to reach growing online audiences.
As the industry becomes increasingly digitally focused, the traditional fashion week appears to be becoming less practical for everyone — even high-profile brands. In efforts to be more sustainable, some are eschewing biannual fashion weeks and creating independent shows featuring seasonless collections. The Covid-19 pandemic also forced a number of brands to rethink how they show their designs. Big names including Michael Kors, Burberry and Alexander McQueen skipped fashion week altogether in 2021.
With the long-established convention of the fashion week looking increasingly old-fashioned, Khan believes that designers should now concentrate on experimentation, collaboration and technological innovation.
"We're living in this digital age where we can marvel at the opportunities and showcase in ways that were an impossibility just years or maybe even months ago," she said. "If you can dream it, you can create it and if you can think it, you can be it."
Topics
Selected stories
From pickles and ferments to jams and chutneys, conserving surplus produce allows us to enjoy fruits and vegetables grown in familiar earth, many thousands of miles away

The western world's largest mosque is a point of pride for the country's Muslims, but its impressive scale and ornate design do not reflect their position in the country as a whole

The challenge for Keir Starmer is to combine control and compassion in efforts to tackle dangerous boat crossings