Put together a New Year's Eve outfit that's as modish as it is modest
A growing awareness of Muslim consumer demographics has spurred many leading brands to launch modest fashion clothing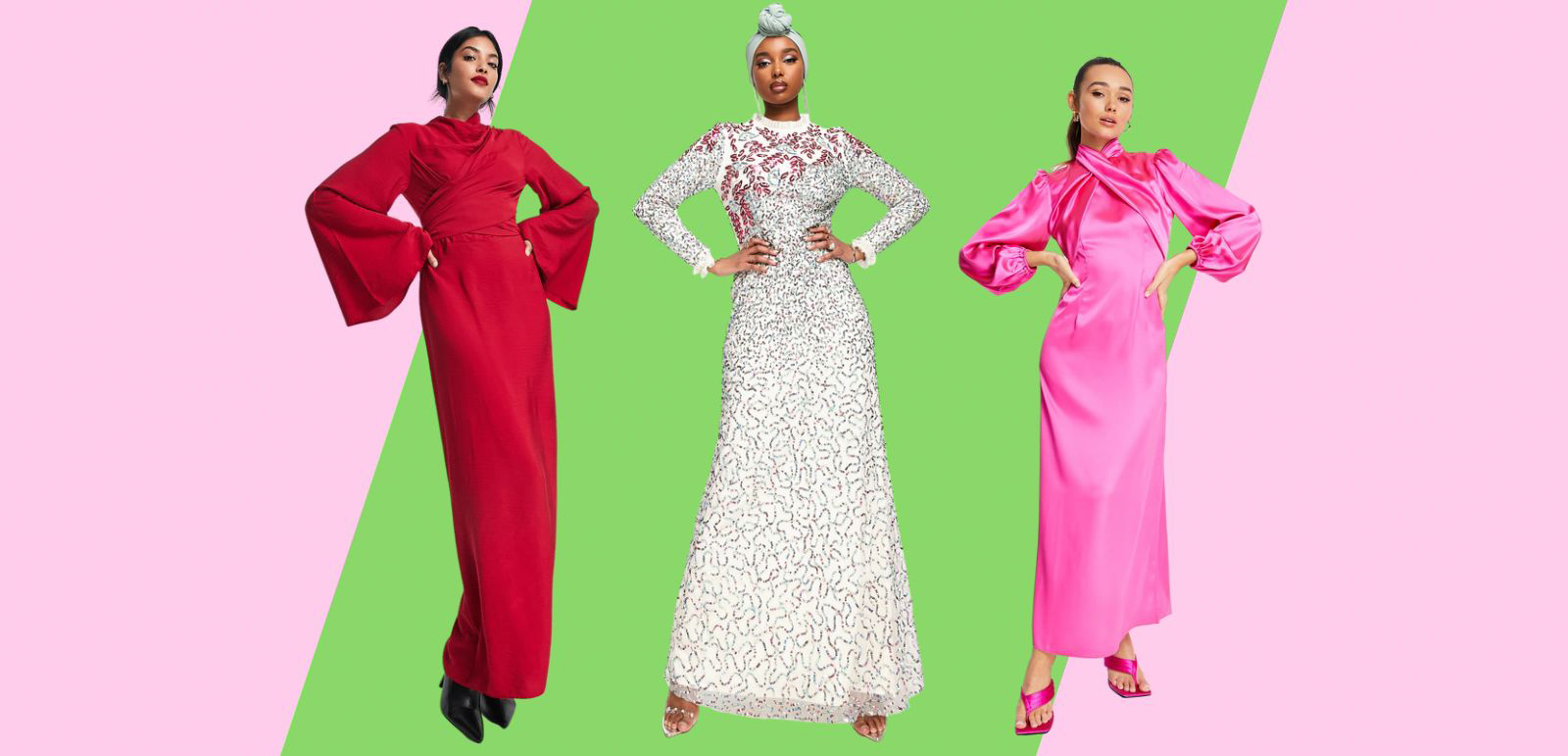 Hovering my computer mouse over the "add to cart" button, I finally gave in and ordered a black button-down shirt-dress covered entirely in sequins. It's a piece of clothing I would have considered gaudy or tasteless a year ago. I'd have worried that it wouldn't fit in with my carefully curated cottagecore aesthetic. But, now, sequins are back in fashion, so I figured it would be a great centrepiece to my New Year's Eve outfit.
I have yet to decide how I'm going to spend the night. Perhaps a late dinner, hanging out on a friend's rooftop, or somewhere else outdoors to watch fireworks. But I'll definitely have my outfit planned well in advance. As New Year is one of those rare occasions when overdressing is perfectly acceptable, my shimmering and undeniably attention-grabbing shirt-dress is sure to fit the bill.
I know what you're thinking: "Sequins for New Year's Eve? How revolutionary…"
Hear me out, though. While some women might wear this dress on its own, I'll be styling it as part of a modest ensemble, thrown over a vest or bodysuit, tucked into high-waisted jeans or colourful trousers.
In recent years, social media and a growing awareness of Muslim consumer demographics has pushed modest fashion into the mainstream and made it a market set to become worth more than £300 billion before the end of the decade. 
Hijabi models are becoming more common on international runways, and high-end brands are producing more pieces with longer sleeves and higher necklines. As a result, putting outfits together is no longer the tedious and limited task it once used to be.

Muslim fashion influencers, with followings in the thousands — and sometimes even millions — are leading the charge, working out new ways to embrace current trends while keeping their skin covered. As a journalist and stylist, I usually view a lot of social media content through a lens of scepticism, but the truth is that my New Year shirt-dress plan was probably inspired by something I saw on Instagram.

Modest fashion influencers are not only affecting the spending habits and styling choices of consumers — they are also helping to guide brands' design and marketing strategies. For the past few years, the British e-tailer ASOS, for example, has consistently catered to women who are modesty-conscious. It has recruited popular hijabi creatives, such as London's Aminah Ali and the UAE's Salima Oui, to front its modest campaigns, and also includes a dedicated modest wear shopping category with an array of options for special occasions.
"This party season is all about showstopping pieces, featuring party dresses heavily embellished in diamanté and pearls," a spokesperson from ASOS told me. "Fluid satins and sumptuous velvets help create glamour, so keep an eye out for modest fits that feature these fabrics and embellishments."
Settling on the perfect outfit is never easy, but the good news is that the possibilities are endless. Consider ethereal embellishments like sequins, pearls, crystals and diamantes on maxi-length gowns or oversized boyfriend-style shirts. Velvet is also ideal for formal festive wear, embodying seasonal luxury, be it in a blazer, midi-dress or crinkled co-ord.
If textured garments aren't your cup of tea, more minimalist satin sets, jumpsuits and dresses offer a sophisticated take on modest evening wear. Colour-wise, choose between pastel shades for a luxe, feminine touch, earthy neutrals for a refined bohemian vibe or bold jewel tones if you want a life-of-the-party look.

For an ensemble with more structure, try a tailored suit, combining confidence with a touch of androgyny. Three-piece suits, with creased, wide-leg trousers, button-down waistcoats and blazers with exaggerated lapels, are having a moment right now and vintage is king. They also make a great long-term investment as they can be worn as separates, and all year round.
Then, of course, there's the bold-shoulder look that took runways by storm this season. From Valentino and Versace to Off-White and Saint Laurent, padded shoulders and boxy blazers were everywhere. They can instantly elevate jeans and a T-shirt from casual to formal or add attitude and coverage to feminine satin dresses.
For many, plunging necklines, exposed midriffs and skin-revealing cut-outs are still the standard festive look, but these latest modest fashion trends show that there are other ways to be daring, experimental and fashion-forward this New Year's Eve, and beyond.
Topics
Selected stories
Hyphen journalists and guests discuss the toxic anti-feminism of Andrew Tate. Plus, our columnist Anna Lekas Miller on her new book about couples who have found love across borders

The director of the Salam Project talks about old-school rap, youth work and the power of positivity

The United Cricket Club spent a decade fighting for the right to compete. Now it's striving for a permanent home