Modest sportswear shouldn't just be functional — it can be stylish too
Muslim women are taking advantage of new trends combining coverage with style and sustainability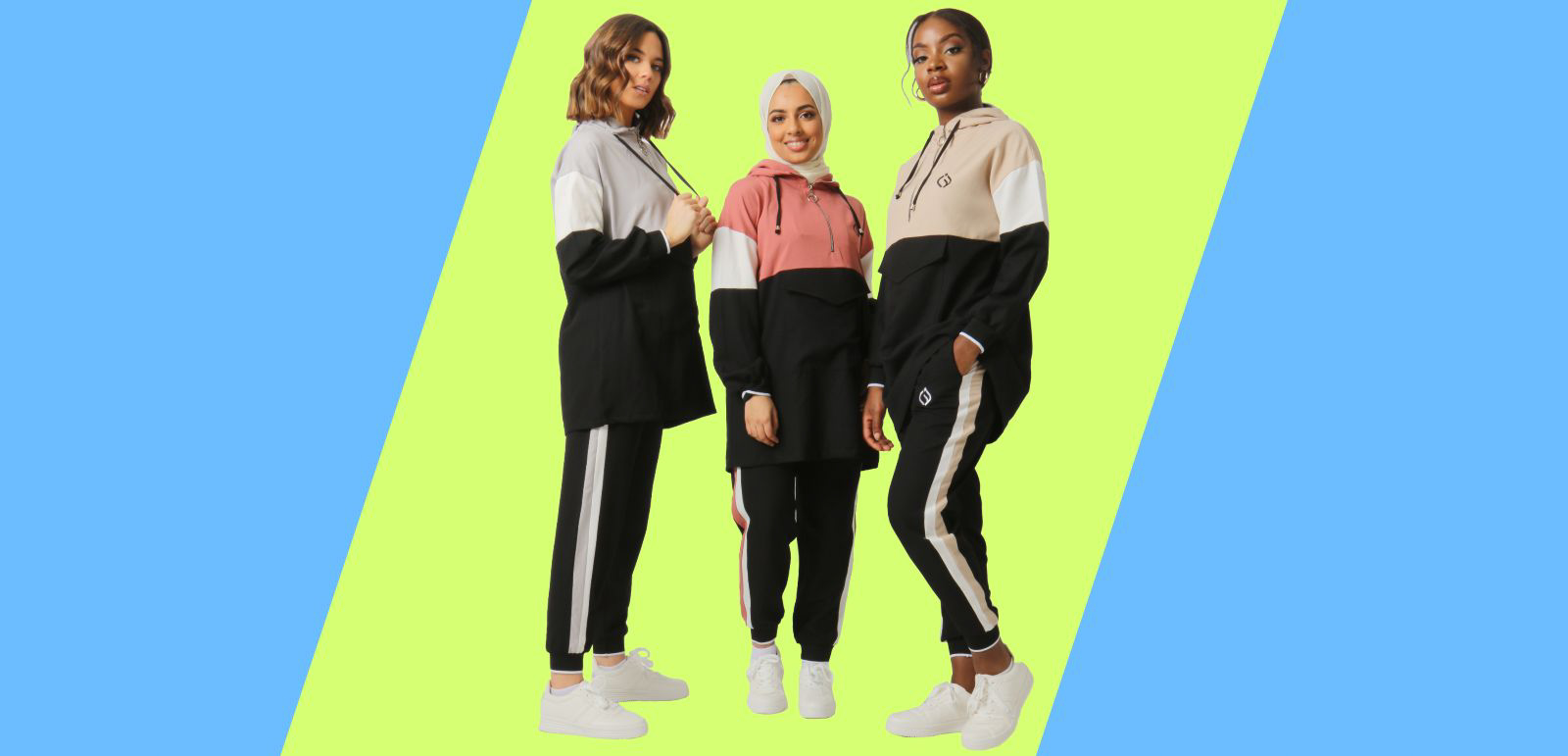 With its rich shade of mauve, stylish silhouette and impressive sweat-wicking material, my workout set from Puma's new modest active range fits perfectly with a New Year's resolution many of us will have made: to live a healthier lifestyle. Just putting it on has me thinking about getting a gym membership, joining an evening volleyball group, or, at least, going for a brisk walk.
Right now, I'm four months postpartum, sluggish and perpetually exhausted. In this outfit though, I immediately feel energised.
My old workout clothes consisted of leggings and old T-shirts (often bought from the men's section) stamped with Nike and Adidas logos, as if the brand names alone would instantly make me more sporty. Compared to the colour-coordinated ensembles worn to the gym by some other women, and the sleek, pastel aesthetics of fitness influencers, my baggy, mismatched look has been humdrum at best.
Of course, fitness wear doesn't have to be fashionable, but putting on an outfit that's stylish, flattering and comfortable can definitely help you get in the mood to break a sweat. The challenge faced by many Muslim women is finding workout gear that is both functional and fashionable, adheres to modesty codes and is appropriate for public gyms and mixed-gender fitness spaces.
The stress that comes with finding appropriate workout wear can deeply impact Muslim women who aspire to be active or athletic. According to the UAE-based modest activewear label Unbound, 76% of women feel uncomfortable working out in their existing gym clothes, and 91% say that modest activewear options are severely lacking. After all, mainstream options mainly consist of skin-tight leggings or cycling shorts, paired with sports bras or cropped tops, which many Muslim women find too revealing.
"It's hard being a Muslim woman who works out," explains Misbah Mogradia, the founder of UK-based label Imaan Active. "The constant worry of revealing your body while performing exercises can really hinder your performance or prevent you from participating altogether."
Mogradia launched her brand soon after she started going to the gym in 2018, and realised there was a growing demand for modest sportswear among fellow Muslim women. Now, she is just one of a growing number of Muslim entrepreneurs seeking to make activewear more accessible to modesty-conscious customers.
In addition to leggings and high-waisted tracksuit bottoms, her brand sells loose tunics that reach the thigh, with side slits for movability, and hijab-friendly zip-up tops with high-necklines. Colours available include black, white and grey, as well as stylish shades such as lavender, plum, coral and peacock-blue. .
Thanks to activists such as Asma El-Badawi, a professional player for the Bradford Cobras, who successfully petitioned the International Basketball Federation to allow hijabs, more professional athletic opportunities are opening up for female Muslims. As a result, major sportswear brands, including Nike, Puma and Under Armour, are beginning to take interest in modest athletic attire, particularly sports hijabs and burkinis.
While these big brands will no doubt increase the choice and availability of modest activewear, many Muslim women are opting for designs by small, independently owned labels that focus on sustainability and representation.
One such brand is US-based Haute Hijab, founded by Melanie Elturk, who believes that looking after the Earth is a religious responsibility. Her sports hijabs are made of fabric sustainably sourced from coffee grounds, The brand's 2020 "Can't Ban Us" campaign launched an athletic hijab collection featuring Muslim athletes such as Bilqis Abdul-Qaadir and Noor Alexandria, who had been banned or disqualified from playing professionally because of their headscarves.
Imaan Activewear's campaigns also cast models of different races and sizes, showing them participating in a range of activities, from running to keeping goal and lifting weights.
"Diversity within the fitness space has been a long-standing problem, so it's a nice feeling knowing that there's suitable clothing on the market that supports Muslim women in their fitness journey," says Mogradia.
While many labels are placing function first in their modest activewear ranges, you don't have to be a gym junkie to embrace the look. I'm a fitness newbie, ignorant of special sweat-resistant textiles and go-faster design elements, but my new Puma kit combines comfort and coverage with contemporary aesthetics. That's enough to get me moving.

Topics
Selected stories
From pickles and ferments to jams and chutneys, conserving surplus produce allows us to enjoy fruits and vegetables grown in familiar earth, many thousands of miles away

The western world's largest mosque is a point of pride for the country's Muslims, but its impressive scale and ornate design do not reflect their position in the country as a whole

The challenge for Keir Starmer is to combine control and compassion in efforts to tackle dangerous boat crossings