Dr Nighat Arif: 'Women like me have never been seen in health books'
The popular television GP and social media star talks about publishing The Knowledge and why, when it comes to medical matters, all women need to be part of the conversation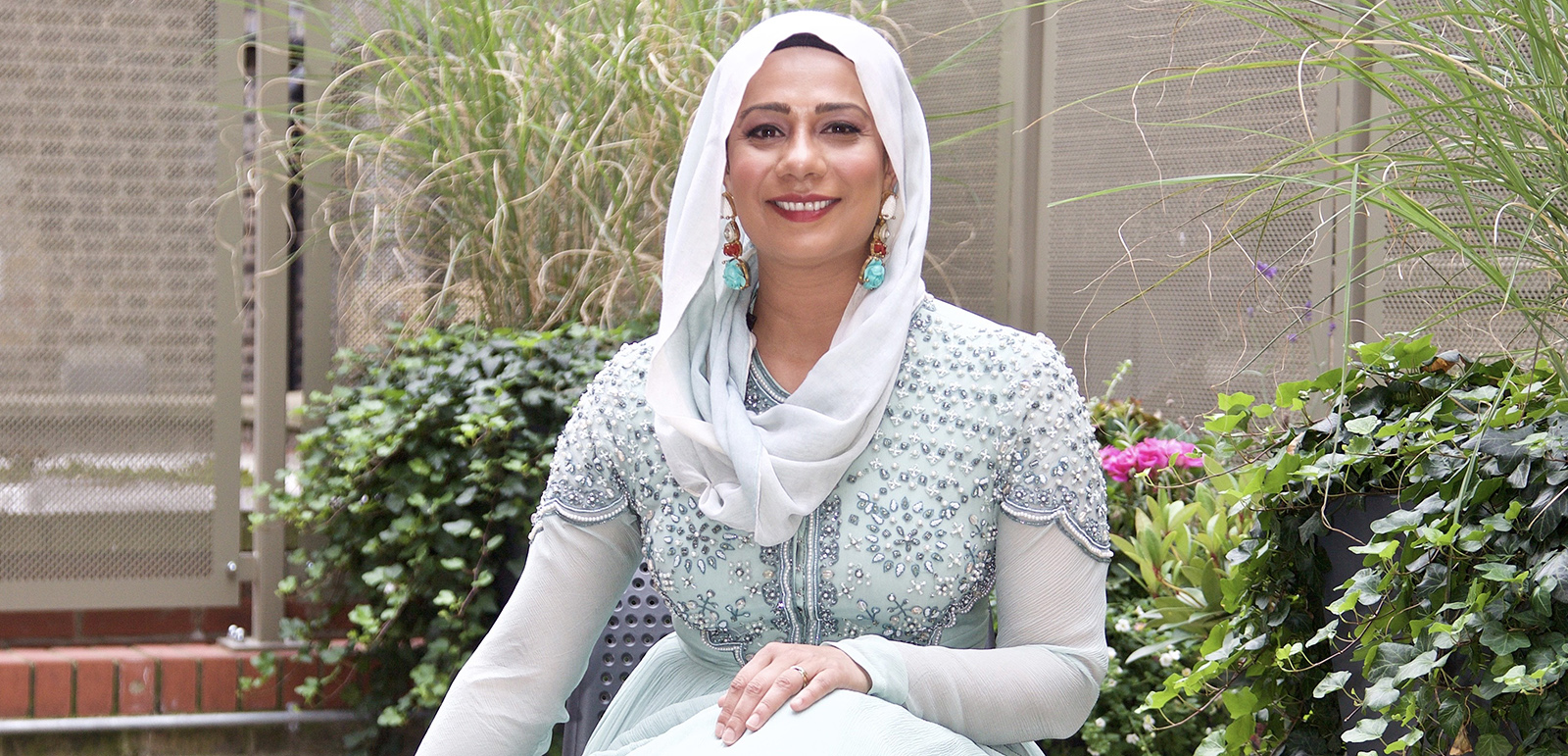 At the height of the Covid-19 pandemic, there appeared to be only one medical matter on people's minds. Dr Nighat Arif, however, noticed that another crucial subject was not being addressed. While working as a GP, she was inspired by her patients to take to TikTok, sharing a series of educational video clips on women's health.
Her posts attracted the attention of thousands of viewers and quickly propelled her on to daytime TV. Becoming a regular fixture on shows such as BBC Breakfast and ITV's This Morning, she says that her early appearances were met with a certain surprise by both Muslim and non-Muslim viewers.
"I had men from my South Asian community going, 'Sister, this needs to be behind closed doors,'" says Arif, 39. "I've also had some people tell me that a decent woman needs to be seen and not heard. Then you have your white middle-class audience who are surprised to see a hijab-wearing woman like myself on TV and suddenly realise we exist."
For many women of colour, however, the Buckinghamshire-based GP's public-facing work has provided an important route into medical conversations from which they have long felt excluded. Their responses have now encouraged Arif to pull together all the expertise and experiences she has amassed in 16 years as an NHS doctor in a new book, The Knowledge.
"All the women's health literature from the NHS is still very tailored to a white, middle-class reader," she says. "The images are of Caucasian women, or they are in black and white, and women like me are never seen. Women of faith are also never included in the conversation around health and I don't think you can prise health and faith apart."
With The Knowledge, Arif aims to create an inclusive health guide that will give readers the tools to understand the three key stages of a woman's life: puberty, fertility and the menopausal years. Making the book as accessible as possible was a priority, prompting her to use clear and simple language to discuss the many complex issues addressed in its pages.
It also features lifelike diagrams of both black and brown female bodies — something Arif considers vital for younger readers.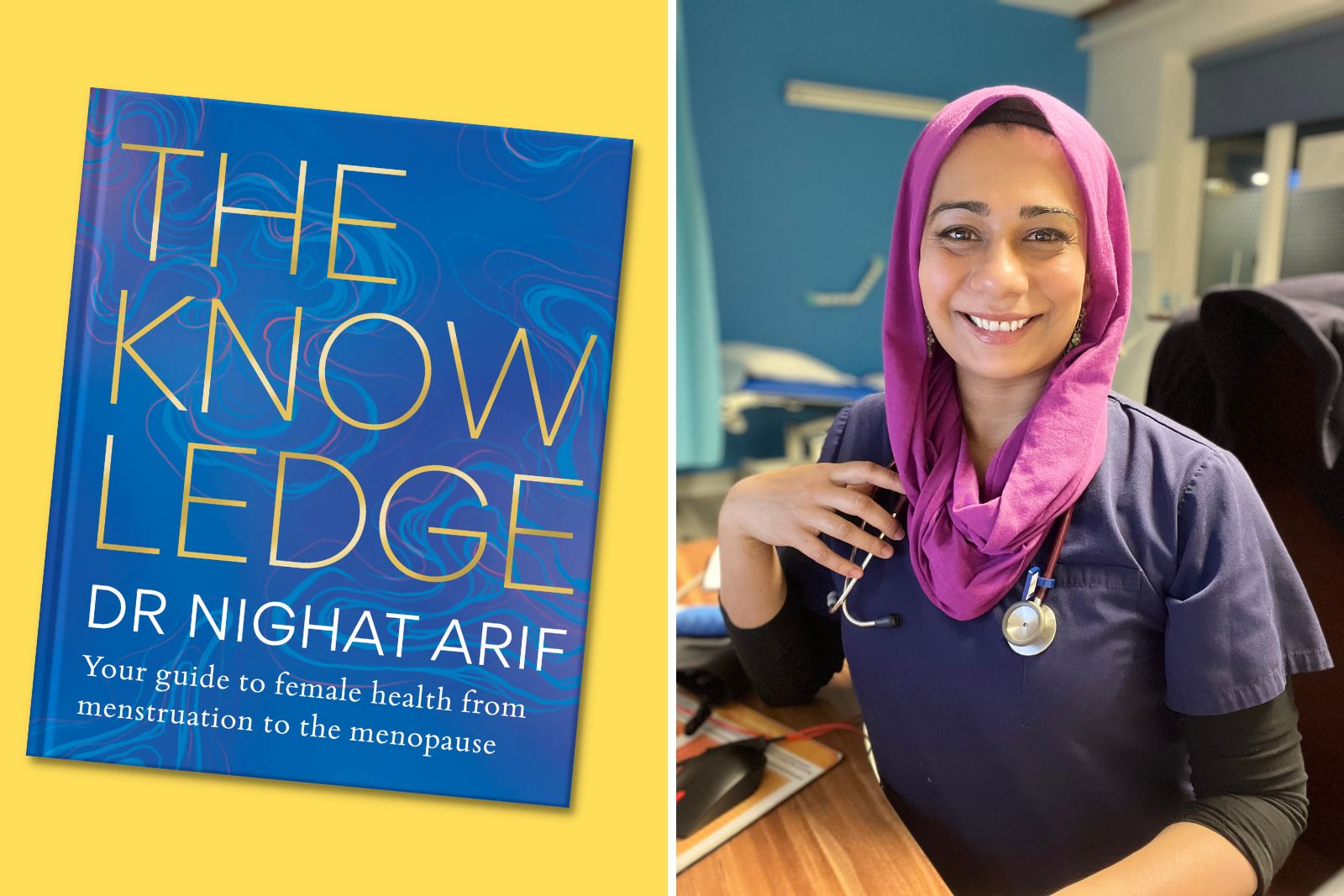 "Often health books for teenage girls have doodles or line drawings of breasts, but I wanted these pictures to be 3D," she says. "I don't patronise my younger viewers on my social media, so that's how I wanted the book to come across."
Despite the negative reactions Arif sometimes receives for addressing delicate subjects in such a public way, she is steadfast in her approach. One of the most important things to her is removing stigma and equipping women to describe their symptoms to medical professionals by using straightforward, anatomical terms.   
"If you use medical words for a woman, regardless of her background and her faith, then she's able to get help if something goes wrong," she says. "Data has also shown that if you teach young girls and boys the anatomical names for their genitalia, the chances of abuse reduce because they will use those words to tell someone."
Being dyslexic, Arif has made a point of using coloured backgrounds on many of the book's pages, rendering important passages easier to read and process for neurodiverse people. That emphasis on accessibility has also meant that many of her social media posts are in Urdu and Punjabi, as well as English.
The roots of The Knowledge can also be traced back to Arif's early life. Arriving in the UK from Pakistan at nine years old with her mother, she spoke no English and had never attended school. Watching TV soap operas such as EastEnders, however, helped her master the language and she soon became an interpreter within her community, translating hospital letters for women from her local mosque where her father was the imam, and helping them at GP appointments. It is women like those whom she hopes to reach with her social media work.
"Editing and making all the content takes up a lot of time, but it's worth it because these women watch it and feel they can go to a doctor," she says. "Some of my colleagues even share my videos with their patients who speak Punjabi, and it's helped them to understand things, such as whether they are going through menopause."
Arif's dedication to inclusivity has resulted in some criticism of The Knowledge. In addition to images of female bodies of colour and hijab-wearing women, the book includes information geared towards the LGBTQ+ community and transgender health — a decision she remains proud of.
"I haven't shied away from trans health and LGBTQ+-related issues. I haven't shied away from neurodiverse and faith communities. I don't think there is a book out there with this much breadth all in one place," she says. "That's what makes it so different from other women's health books out there.
"The thing I want people to take away is that firstly they are empowered with their health. They have the words and the language to be able to go and speak to their doctor. I know my name is on the cover, but The Knowledge is for you, whatever you find in there, to keep sharing within your community."
The Knowledge by Dr Nighat Arif is available now
Topics
Selected stories
A new genre of writing is slowly establishing itself and painting a broader picture of what love can look like

The fashion influencer on faith, modesty and claiming a space for Black Muslim women

This week our panel assess what the Liberal Democrats offer Muslims and discuss the ongoing debate about definitions of Islamophobia. Plus, travel blogger Yara Abdelsamie on travelling solo and the best European destinations for Muslim women