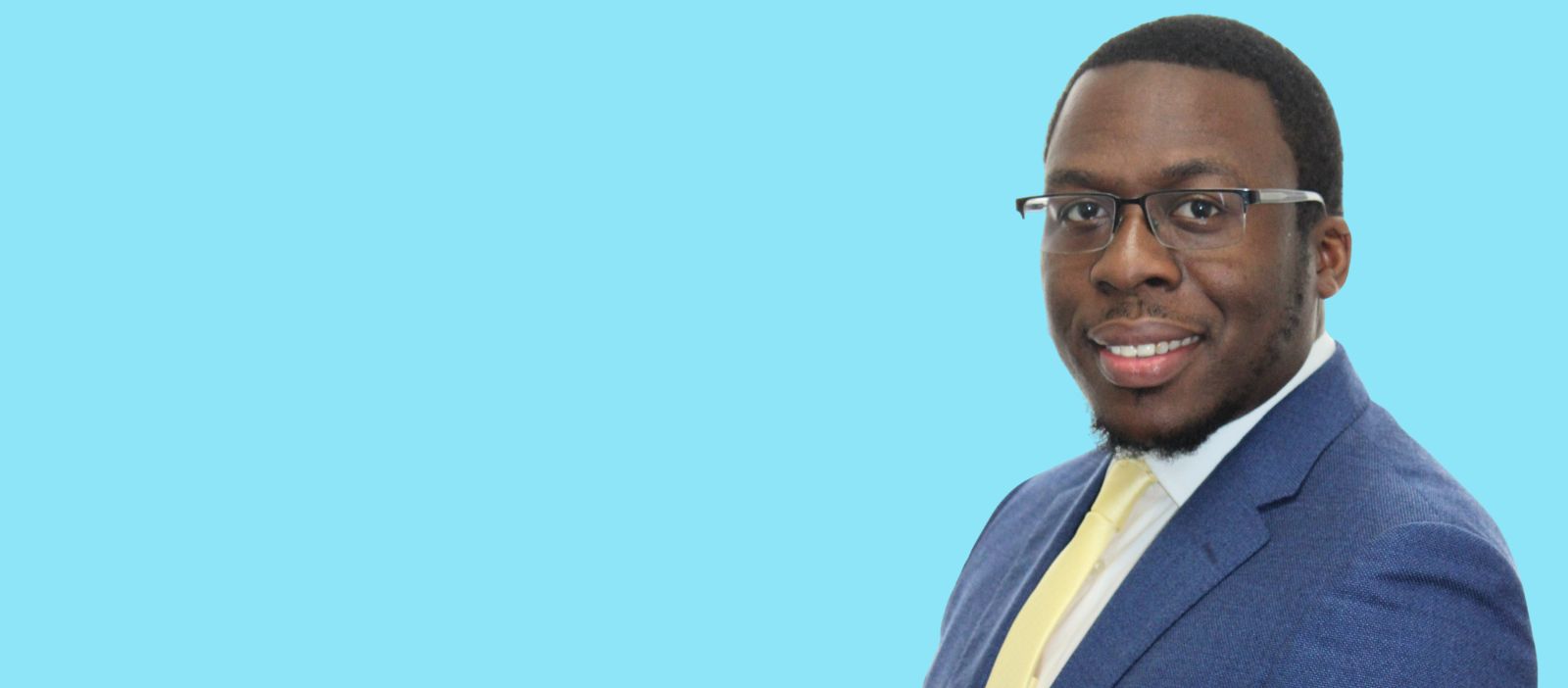 Habeeb Akande Q&A: 'I'm trying to show people that Islam is a sex-positive religion'
Habeeb Akande recently launched the Erotology Institute, an online education platform. Photograph courtesy of Habeeb Akande/Charlotte Bibby
The sex educator and author on combating misinformation and tackling taboos
Habeeb Akande is a British-Nigerian sex educator and accountant. The author of seven books on the history of sex and erotology in Islam, he featured in the 2020 BBC documentary The Orgasm Gap, which compared how societal and cultural attitudes in Rwanda and the UK affect female pleasure.
Akande, 39, is an alumnus of the Al-Azhar University in Cairo, Egypt, where he studied Islamic law and history. He has given presentations about his work at institutions including the SOAS University of London and the University of Michigan.
In May he launched the Erotology Institute, an online education platform offering courses such as "Women's sexual rights in Islamic law" and "Fiqh of intimacy". He lives in Islington, north London.
This interview has been edited for length and clarity.
You've helped a lot of people through your work as a sex educator. What is your favourite success story?
A Nigerian woman who had undergone female circumcision, or female genital mutilation (FGM), attended one of my webinars. She later contacted me to tell me I was the only educator who had made her feel seen and appreciated, and I had given her hope for the future. Often, FGM is spoken about in quite a negative way that can leave women feeling hopeless and alone. I want women to know that even if they have been circumcised, they can still lead fulfilling sex lives.
Sex is a taboo topic in some Muslim communities. Have you faced any backlash for what you do?
I have faced backlash, mostly from people who think the material I am discussing is inappropriate or forbidden in Islam. My work is not for everyone and that's OK, so I try to just focus on the good and those people who are benefiting from it.
Most of the backlash I get is on social media, especially when I try to point out the double standards that some of our communities have towards men and women. I've found that we are much more empathetic to men about the challenges they face. When it's a woman, we are quick to criticise her.
What is something that might surprise people about your work?
That my work is also aimed at non-Muslims, and involves combating misinformation about Islam. A lot of people aren't able to differentiate between what Islam teaches and how Muslims practise it. Meanwhile, a lot of Muslims conflate cultural beliefs with what the religion actually permits. I'm trying to show people that Islam is a sex-positive religion.
What do you think needs to change so that attitudes towards sex and relationships improve within Muslim communities?
Most people don't know that there is a space in Islam where these conversations can be had. There's a hesitation around speaking about sexual intimacy and seeking knowledge about this.
I would ask Muslims to be open-minded, inquisitive, and to seek knowledge. The Muslims of the past were comfortable and relaxed in speaking about sex and intimacy, and in gaining help. But for many of us today, the way we view Islam and our understanding of sex and relationships has been shaped by our culture. So often we grow up hearing that sex is sinful, that it shouldn't be spoken about, and that sex is just for men, which is obviously wrong.
How has your family reacted to your work?
I don't go into too much detail when I talk about my work with my parents, because I don't really want to have conversations with them about sex, but I know they are extremely proud. I do think this is partly because I'm a man, and the reaction could have been slightly different if I was a woman.
My dad is very supportive. He often goes to mosques and promotes my work. He wants me to speak in mosques too, but I don't see myself as a religious speaker.
You've got quite a few books under your belt; do you have plans to write any more?
At the moment, my focus is on getting the institute up and running. Saying that, I am currently working on another book. This is going to be a straightforward reading about sexual ethics and gender interaction in the time of prophet Muhammad. The working title is "40 Hadiths on Intimacy and Gender Interaction".
It's important that Muslims understand sexual ethics, including consent, compatibility, and consideration for your partner. In our communities, sex is seen as very transactional. There's this idea that as soon as a man marries his wife, he has unrestricted access to her, but that isn't what religion teaches.
I want to teach sexual ethics in a way that resonates with men. In the way that men often place value on themselves to be a financial provider, they should also place value on being an attentive lover, and develop the emotional literacy and skills to satisfy their wife.
What's your favourite aspect of your work as a sex educator?
The work I do has transformed people's lives. There's a lot of guilt and shame attached to sex, because people have been miseducated about sex in Islam. In healing that, they are becoming closer to their religion and God. I'm really grateful that people are able to benefit in this way.
Topics
Selected stories
A new genre of writing is slowly establishing itself and painting a broader picture of what love can look like

The fashion influencer on faith, modesty and claiming a space for Black Muslim women

This week our panel assess what the Liberal Democrats offer Muslims and discuss the ongoing debate about definitions of Islamophobia. Plus, travel blogger Yara Abdelsamie on travelling solo and the best European destinations for Muslim women