Is the education system failing young carers?
Thousands of children and young adults across the UK are responsible for looking after relatives and loved ones. Experts believe that schools and universities can do more to help them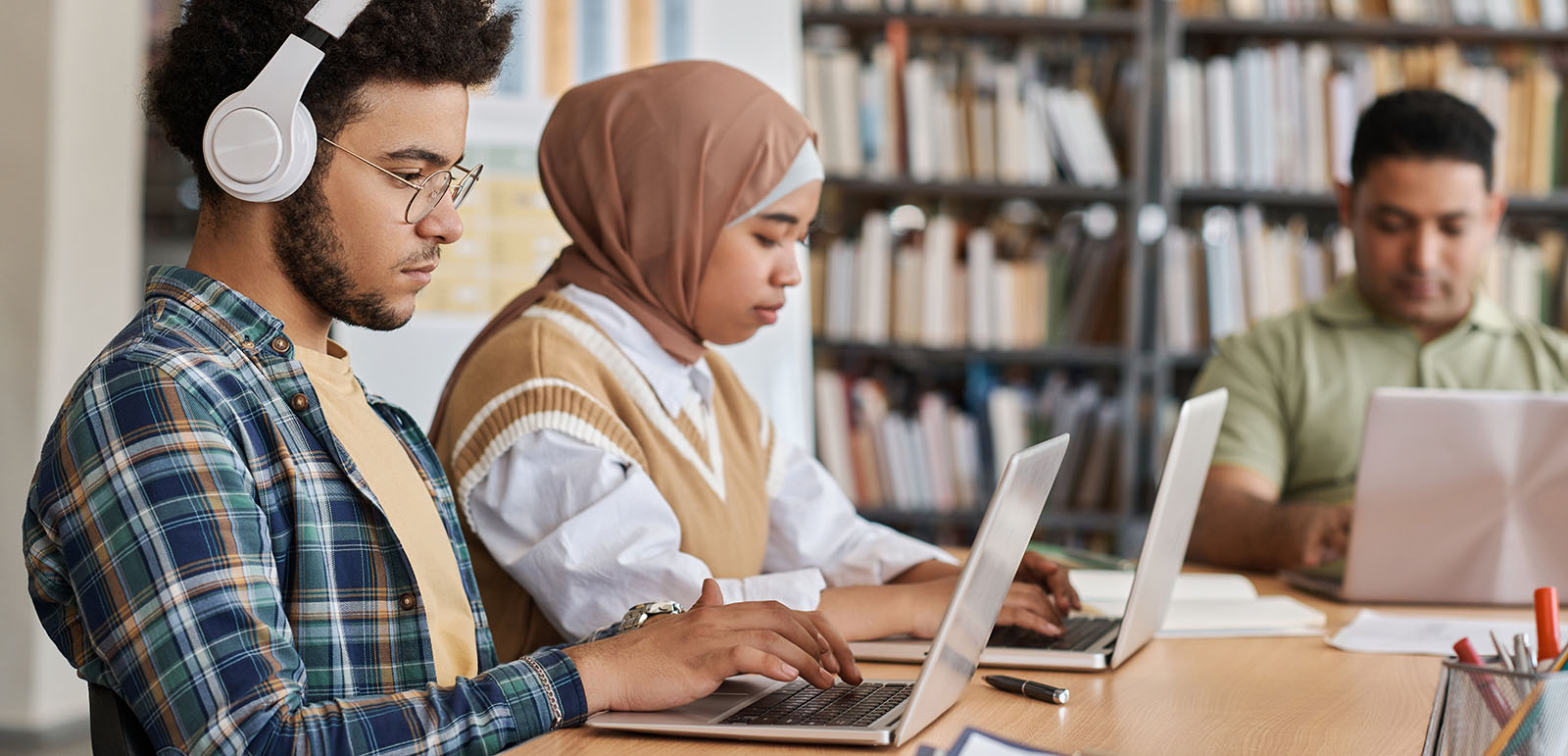 "The education system doesn't favour us," says Imtiaz, 23, from central London. Like many young people across the country, he has been a full-time, unpaid carer for more than six years, looking after his father, who has dementia and mobility needs.
In 2021, Imtiaz dropped out of the second year of his business management degree course at the University of Westminster. For the first year, he had juggled caring for his father and university commitments, studying from home during the Covid-19 pandemic.
He found the transition to in-person lectures after the lockdowns difficult and felt unable to fulfil his other responsibilities. He then spoke to his tutor, but says no allowances were made. Seeing no other option, he left the course and now has a marketing job, working from home, which he fits around his caring duties.
"I had to take a step back and understand that it wasn't going to be the best for me and my dad," Imtiaz says.
In response to questions from Hyphen, a spokesperson for the University of Westminster said that, owing to data protection regulations, the institution is unable to comment on individual cases. They stated that all students are allowed to submit two self-certified mitigating circumstances claims per year and can make an unlimited number of claims with evidence submitted and certified by the university.
"The wellbeing of our students is our top priority," the spokesperson wrote in an email. "We offer comprehensive academic guidance and welfare support services that are available to all students, including those with caring responsibilities."
Recently, University College London (UCL) released research based on 10 years' worth of data from more than 27,000 UK residents aged 16-29 who have provided informal unpaid care to family members or others. The study, published in Advances in Life Course Research in June, found that young carers are, on average, 38% less likely to get a degree than those with no added responsibilities and that the more hours spent caring, the worse academic outcomes become. Young people whose caring duties total 35 or more hours a week are 86% less likely to obtain a degree.
Imtiaz was 21 and already at university before he realised that he was a young adult carer and that support was available to him, including financial grants and options to build his career through work experience. While taking his dad to the doctor, he spotted a poster for the local charity Camden Carers and decided to seek help.
"If I wasn't with Camden Carers, I'd still be in the same position I was in," he says. "Once I understood how much information is out there on what a carer does, I realised there is a lack of awareness. I would urge that teachers and public institutions are all made aware, so they're able to educate people."
Recent findings in the Carers Week 2023 report reveal that 73% of carers — roughly 19 million people — have not identified themselves as such. Charities and organisations are now calling for the government to produce a new national care strategy to assist them.
Jamie Gault, chief executive at Action for Carers Surrey, which has worked with the Surrey Muslim Association to host community outreach events, says that lack of awareness of carer status and the support available can be particularly acute among ethnic minority groups and younger people.
Imaan, 25, graduated in 2020 with a degree in modern and medieval languages from Cambridge University. She became a full-time carer and was home-schooled from the age of 13, when her mother developed a kidney condition. Later, she juggled sixth-form and university studies with part-time care. While at university, that meant regularly travelling back to her home in east London.
She believes that teachers from primary school onwards should be better trained to recognise when young carers are struggling and help to connect them with appropriate services.
"It was clear that I had some family responsibilities and it never really came up for many of my teachers," she says. "They were not aware that I might benefit from or be eligible for some kind of support."
Khadija, 26, also from east London, has been taking care of her mother, who has mental health issues, since she was five. For her, education provided relief and a space to be herself.
"Having that separation when I was in primary school, not having to think about my mum's mental health, but just being in school doing what I needed to do for my own life, was really helpful for me," she says.
Khadija attended Goldsmiths, University of London and graduated in 2019 with a BA in social anthropology. Throughout her studies, the institution was unaware that she was a carer. Now a welfare rights adviser at a mental health charity, she says her mentality was always that she just had to get on with it — especially as she comes from a South Asian Muslim household, where providing care to family members is often an expectation.
Andy McGowan of Carers Trust is calling for young carer leads, tasked with providing necessary advice and support, to be present in every primary school, college and university across the country. He also believes that, to reach Muslim carers, there needs to be active engagement with local mosques and Muslim community groups. 
"It's one thing for someone who is a white British male to talk about why it's important to come and get support," he says. "But, if you've got your imam saying this is why it's so important to come forward as a carer, this is what support is available, you're more likely to listen to him."
The idea of providing better support for young carers is also gaining traction in Westminster. In June, a cross-party group of MPs including Liberal Democrat leader Ed Davey launched a parliamentary inquiry, for which Carers Trust will act as an adviser. Its findings are set to be published in November.
Although a return to a full-time study might not be on the cards for Imtiaz right now, he is looking to apply for The Open University's Carers' Scholarship, which is open to unpaid carers across the UK.
"Whenever there are surveys or feedback at my carers' support group I always highlight access to education — just some way to be at home but further ourselves, because eventually, one day, there may not be that caring responsibility," he says. "I'm still big on educating myself because I understand that that's going to take me places."
Topics
Selected stories
A new genre of writing is slowly establishing itself and painting a broader picture of what love can look like

The fashion influencer on faith, modesty and claiming a space for Black Muslim women

This week our panel assess what the Liberal Democrats offer Muslims and discuss the ongoing debate about definitions of Islamophobia. Plus, travel blogger Yara Abdelsamie on travelling solo and the best European destinations for Muslim women