Online booking chaos hits UK Hajj Muslims for second year in a row
Pilgrims report cancellations, payment glitches and poor customer service when using the Saudi Arabian government's online portal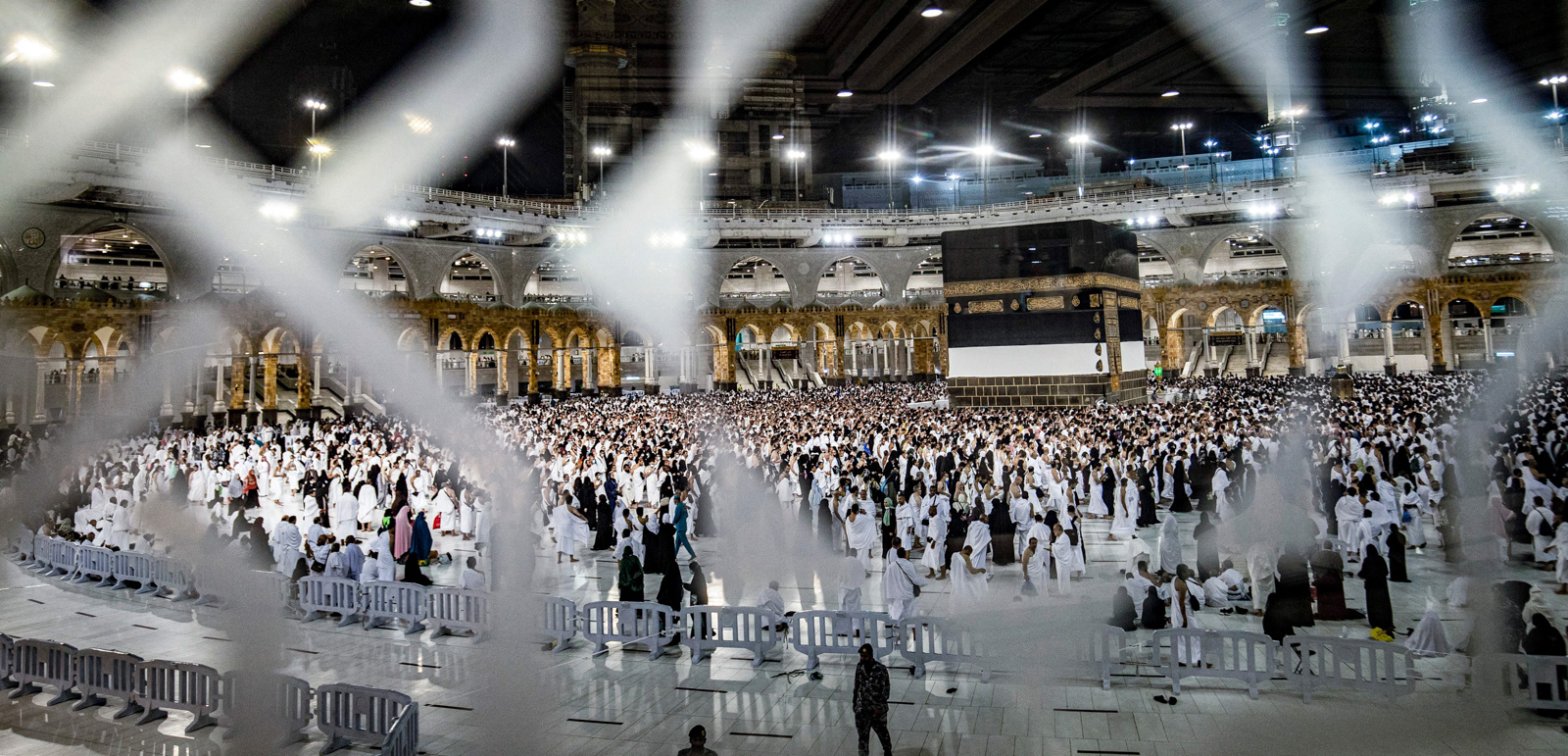 Muslims across the UK have been left disappointed and frustrated after missing out on Hajj 2023 packages because of technical problems attributed to the Saudi Arabian government's new online booking system.
It marks the second year running that the Saudi Ministry of Hajj and Umrah has allowed bookings only through an online portal — named Nusuk — which replaced an existing platform, Motawif, last year.
Hundreds of people have taken to social media platforms to complain about software glitches when using Nusuk and poor customer service. Some pilgrims said they had already made payments for Hajj packages but were later told by Nusuk officials that their booking had failed.
Jahanara, from Essex, who wished to share only her first name, has unsuccessfully tried to book a Hajj package for herself and her husband three times since they became available on 4 May.
During her first two attempts, Jahanara was asked for payment but received no confirmation of reservations. Unwilling to pay without an online guarantee, Jahanara cancelled her booking.
On her third attempt, she received emails confirming her booking and asking her to pay 50% of her £22,500 package before 18 May.
Since international monetary transfers can take up to five working days — and her bank does not allow clients to transfer more than £10,000 at a time — Jahanara initially sent £5,600 on 10 May. Upon noticing an error message on the Nusuk portal, she called customer support to confirm her booking. To her surprise, an official informed her that the booking did not exist and that the type of package she wanted had sold out.
"How is that possible when you have emailed me a deadline for payment? It's an absolute disaster," Jahanara said.
The reported problems with Nusuk echo similar frustrations pilgrims had last year when the Ministry of Hajj announced that Hajj packages could be booked only through a government-run online platform. At the time, people also complained of technical issues, confusion over payment and poor customer service. Many UK Muslims are still waiting for compensation after top-tier packages of up to £30,000 fell short of expectations.
This year's Hajj packages are not protected by Atol — a scheme that provides financial protection for UK travellers booking package holidays — and so travellers must arrange their own travel insurance.
"Going to Hajj should not be a difficult thing. This has really put me off," said Jahanara. "If Hajj wasn't an obligatory responsibility, I'm not sure I would put myself through this."
Sabeena Din, a lawyer from Leeds who sought to travel to Saudi Arabia with two family members, said her recent attempts to book a Hajj package "felt like a rat race".
"Every time you clicked on the package and tried to add it to your basket, it would either throw you out or error messages kept coming up," she said.
Din finally managed to add her desired package to her account on 5 May, but was met with more error messages at checkout. After spending a weekend trying to book her flights and accommodation, she eventually gave up.
"It was total chaos. I feel really disheartened," Din said. "I've got three young children and I run my own law firm. I've organised my work around this, not taking on new clients, only to find out I won't be able to go in the end."
Both Din and Jahanara said they have yet to receive a response from officials at Nusuk about their complaints after their booking attempts were unsuccessful.
The All Party Parliamentary Group (APPG) on Hajj and Umrah heard complaints from the public during a meeting on 16 May.
Afzal Khan CBE, a Labour MP for Manchester Gorton and vice chair of the APPG, said MPs will share concerns with Saudi ambassador HRH Prince Khalid bin Bandar Al Saud and attempt to find solutions.
"Hajj is a once-in-a-lifetime journey. As an APPG we are trying our best, but we don't have any legal authority. The Saudi authorities must also do their best to make sure people who take this journey have a pleasant experience," Khan said.
"We are confident that the Saudi authorities will co-operate and we can work together to iron out these issues."
While Hajj packages have historically been sold by authorised travel agencies across the UK, this year's sales were delegated to a handful of Saudi Arabian companies chosen by the Ministry of Hajj and Umrah. Some UK-based agencies, including Dome Tours and Al Hidaayah Tours, have been employed to help deliver the service.
In an update on its website on 9 May, Al Hidaayah Tours said it "appears that the majority of Hajj 2023 packages from the UK have been fully booked, and the UK quota has reached its limit". However, this remains unconfirmed as no update has been shared by Nusuk or the Saudi ministry.
Hyphen has contacted the Saudi Ministry of Hajj and Umrah for comment.
Topics
Selected stories
From pickles and ferments to jams and chutneys, conserving surplus produce allows us to enjoy fruits and vegetables grown in familiar earth, many thousands of miles away

The western world's largest mosque is a point of pride for the country's Muslims, but its impressive scale and ornate design do not reflect their position in the country as a whole

The challenge for Keir Starmer is to combine control and compassion in efforts to tackle dangerous boat crossings