'Going on the Hajj changed my life – but millions of Britons can't afford to do the same'
In recent years, the pilgrimage has become more costly and less accessible. Due to climate change, it's now potentially dangerous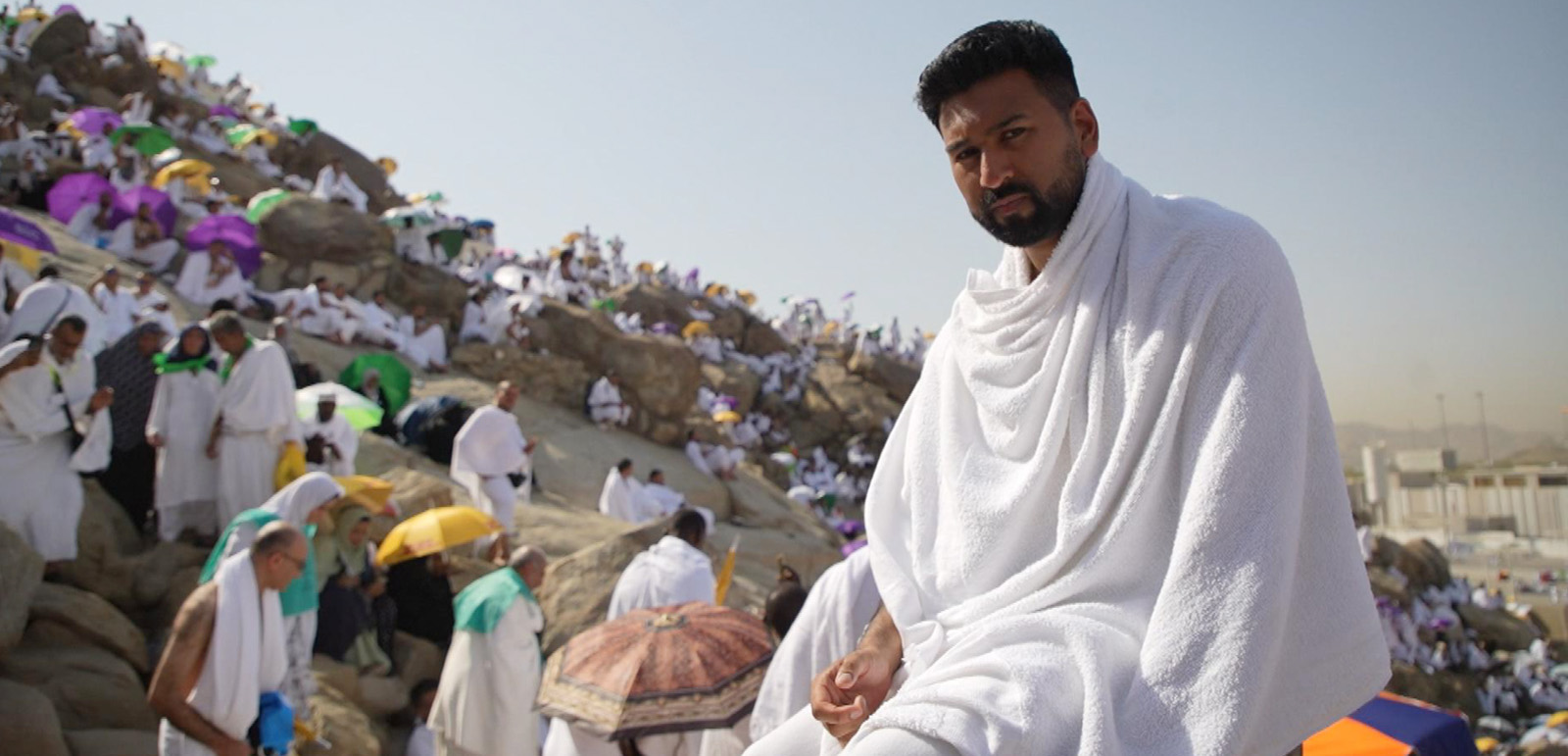 The Kaaba first appears as you walk through the arches of Mecca's Grand Mosque. With each step, its enormous gravity pulls you towards it.
Around me, thousands of people look at the holiest site in Islam, draped in black and gold, with wonder and awe. As I approach the sacred cuboid, I'm suddenly aware of the tens of millions of people who have done this walk before me, and the tens of millions who will follow.

I make eye contact with a fellow pilgrim, dressed in a plain white robe. We smile at each other, and I become aware that I am sharing one of the most intimate moments of my life with a stranger. But this is the essence of Hajj, an indescribable experience shared with millions of others. The Hajj has changed dramatically in the past decade, for a number of reasons. These include the rising cost of flights and accommodation in Saudi Arabia, limits on the number of visas issued by the government, and the impact of climate change, which means that pilgrims have to perform the ritual in dangerous heat. This year it neared 50 degrees celsius.
For many Muslims, the once-in-a-lifetime pilgrimage has become extremely difficult, if not impossible.
Confronting the increasing number of pilgrims entering Mecca — which reached an all-time record of 2.5 million this year — the Kingdom of Saudi Arabia has invested billions in increasing safety and security during Hajj. It has introduced crowd management experts, who are using a digital system known as the Tafweej, an electronic monitoring system that tracks crowd movements in real time and ensures that no pilgrimage site will breach its crowd capacity. Newly built walkways have been designed to prevent stampedes, some of which led to the deaths of hundreds of pilgrims just a few years ago. To minimise the effects of climate change, the government has also installed air conditioners and built industrial mist fans outside Hajj sites. These shoot vaporised water to keep the pilgrims cool during prayers.
Other changes to the Hajj are visible in the form of new developments surrounding the Grand Mosque. Once barren land is now filled with fast-food chains, towering five-star hotels and designer clothing stores. The presence of these luxury consumer stores has long drawn criticism from Muslims, some arguing that the efforts made by the Saudi government to open up to the west risk cheapening the sanctity of the pilgrimage.
Along with these developments comes a heavy price tag for pilgrims. Packages from the UK start at around £6,000 per person and can increase to hundreds of thousands of pounds.
In an attempt to issue a fair spread of visas, the Saudi government reformed the application process in 2022, introducing a new digital gateway to streamline the procedure. It means that now, UK pilgrims receive considerably fewer visas than before, as the new system prioritises pilgrims living in Muslim-majority countries. Faults within the system also meant that some British pilgrims had to pay extra fees, including travel insurance, out of their own pocket.
For many Muslims living in the UK who are battling a cost of living crisis, Hajj is becoming increasingly unaffordable. But the British pilgrims I spoke to believe that in spite of the high price tag, the spiritual experience that comes with the Hajj makes it worthwhile. "Some people dream of money, but I dream of coming here and seeing the Kaaba," one pilgrim told me.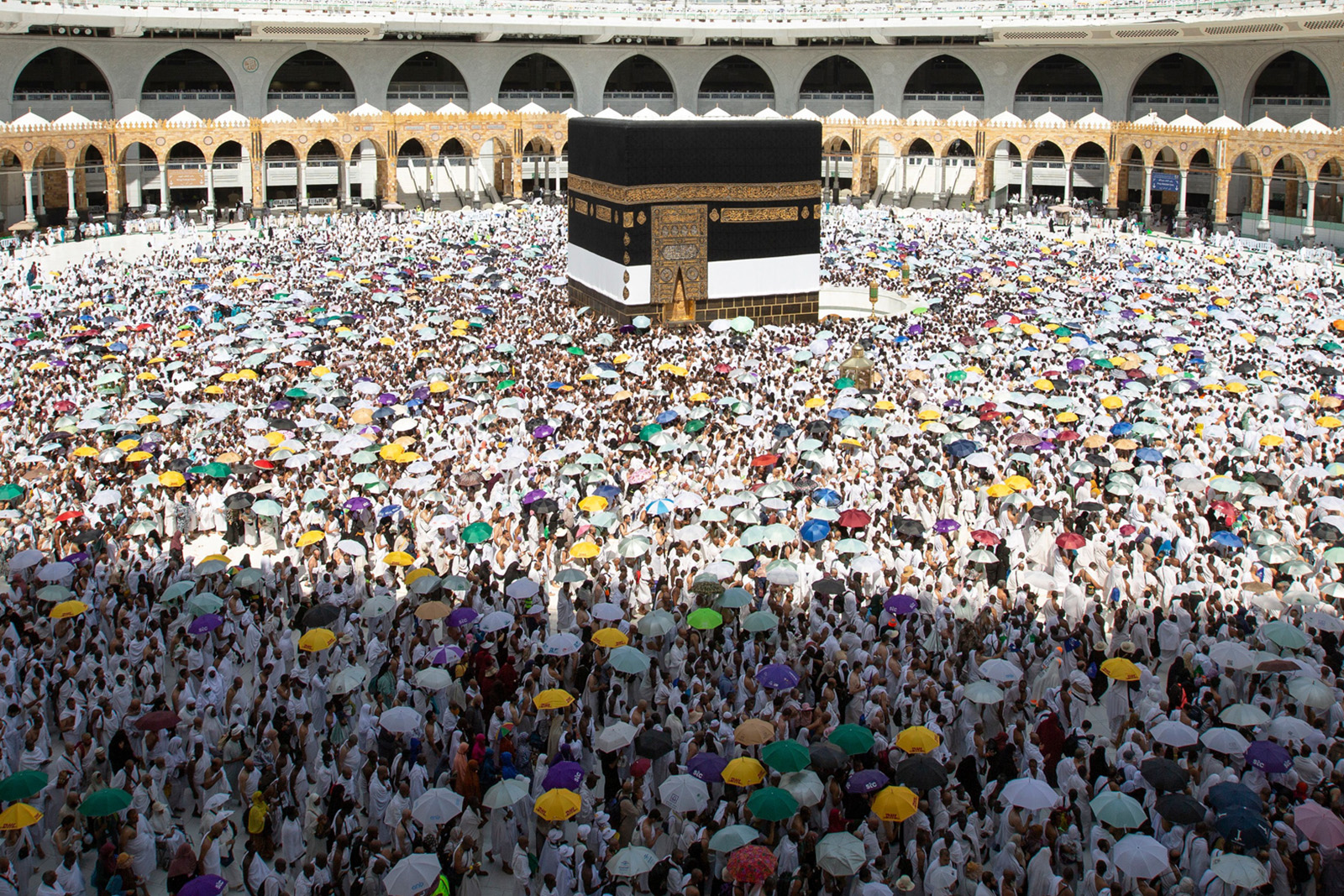 That transcendental connection to Islam's holiest site feels heightened as I climb Mount Arafat, where the Prophet Muhammad is believed to have given his final sermon — one where he reminded Muslims that all are equal before God. This is viewed by many Muslims as the culmination of Hajj, where we sit on the mount and pray in unison. Under the burning sun,we ask for forgiveness, for ourselves and on behalf of our loved ones, whose spiritual salvation we are now responsible for. The sense of unity between pilgrims is hard to describe — people from around the world, with different backgrounds and languages, all going through the same spiritual journey together.
Going on the Hajj was an honour that words can never fully express. While I documented my pilgrimage for an ITV documentary, which will be broadcast on 18 July, what I was able to capture on video doesn't do justice to my life-changing pilgrimage. Ultimately, I hope the lessons I learnt under the starry skies of Mecca, among the millions of Muslims granted this privilege, will continue to guide me throughout the rest of my life.
Shehab Khan's documentary The Hajj: A journey through Mecca airs on ITV1 and ITVX on 18 July 2023 at 22.45.
Topics
Selected stories
A new genre of writing is slowly establishing itself and painting a broader picture of what love can look like

The fashion influencer on faith, modesty and claiming a space for Black Muslim women

This week our panel assess what the Liberal Democrats offer Muslims and discuss the ongoing debate about definitions of Islamophobia. Plus, travel blogger Yara Abdelsamie on travelling solo and the best European destinations for Muslim women