British pilgrims left stranded by Saudi Arabia's new hajj system
The online portal Motawif — launched just weeks before the start of the pilgrimage — has been met with criticism and deep disappointment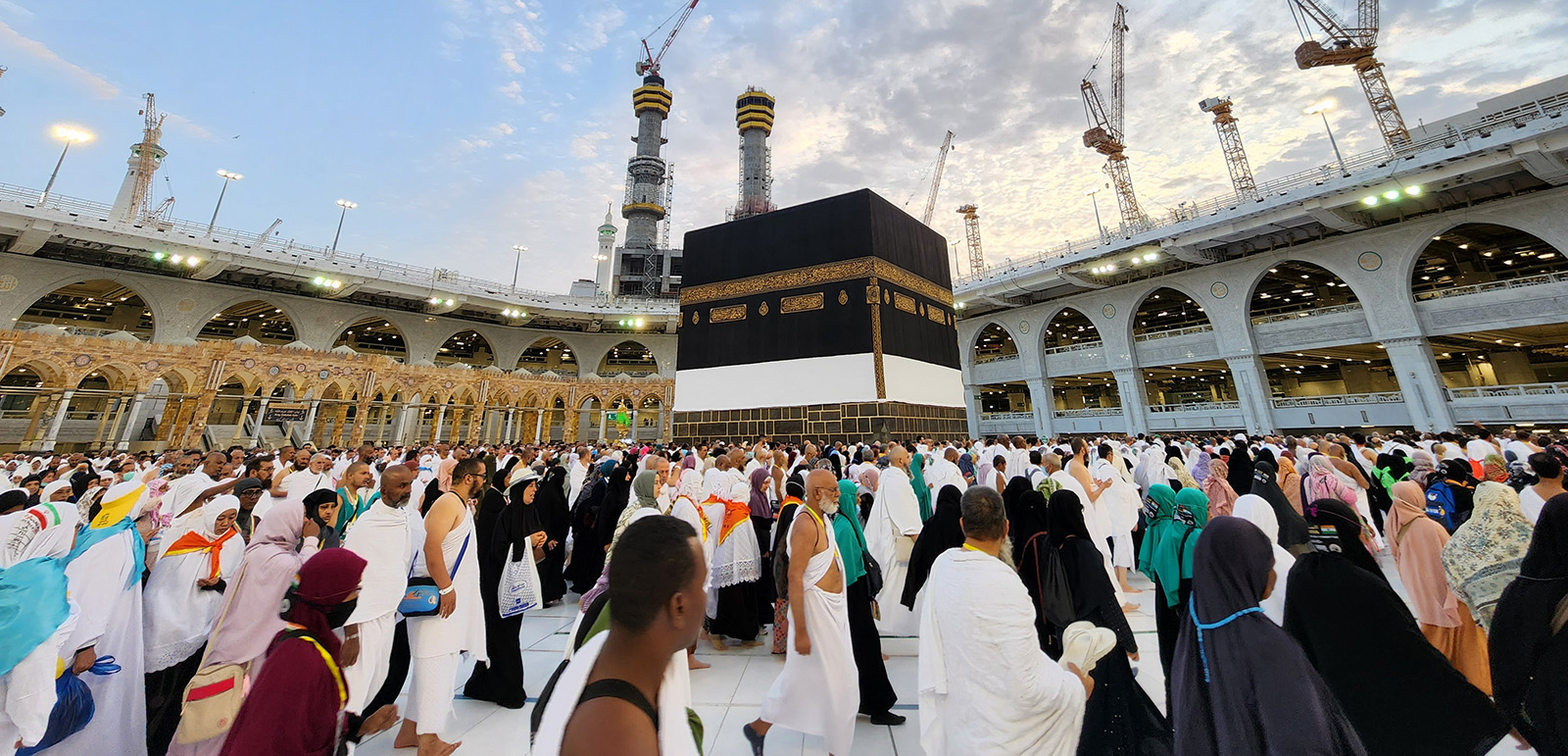 Hassan Ali and his wife, from the north-west of England, were looking forward to travelling to Saudi Arabia to perform their first hajj. The couple had originally planned to visit Mecca in 2020, but the pandemic forced them to cancel their trip. In early June, Ali booked a pilgrimage package worth around £16,000 using Motawif, a new online platform run by the Saudi Ministry of Hajj.
Hajj is one of the five pillars of Islam and a duty that every Muslim must, if possible, fulfil once in their lives. While most pilgrims come from within Saudi Arabia, many travel from all over the world: Venezuela had a quota of 91 people who could attend the hajj this year, while the UK had more than 12,000. The quota system has been in place since the 1990s, in order to help manage the number of pilgrims. In April 2022 a total cap of one million foreign travellers was announced.
For decades, hajj packages have been provided by a reliable network of approved travel agencies. On 6 June, the Saudi Ministry of Hajj suddenly announced that they could only be booked through Motawif. Those who had already booked in advance — some by many years — were left scrambling to get refunds from travel agents.
As thousands rushed to rebook on the new website, users have reported software glitches, poor customer service, confusion over payments and a lack of booking confirmations.
Ali's problems began as soon as he had made his debit card payment. "We selected a package that was obviously available online at the time, on the portal. It took the money, then it showed a 'booking failed' message," he said.
Ali was assured by Motawif telephone operators that his trip and money were both safe and that the error message was just a technical glitch. However, he was later informed that the package he had booked was sold out and that alternative options would be offered.
"They kept saying, 'Give us 48 hours, give us 72 hours.' They just kept going on and on and on," Ali said.
Ali and his wife ended up missing their original 25 June departure date and decided to cancel their pilgrimage. "We just decided to pull the plug and booked a last-minute holiday abroad," he said.
But, even after calling off his plans, Ali received more than 100 emails and automated messages from Motawif about rescheduling the hajj trip. He was refunded by Motawif, but remains disappointed. His experience mirrors that of hundreds of pilgrims from the UK and thousands more from Europe and the US. Now, Ali has taken to Twitter to highlight the cases of other customers who have yet to be reimbursed.
"There has to be some sort of accountability otherwise, you're just ignoring me and brushing me under the carpet, and acting like nothing happened," he explained.
The issues with Motawif have been compounded by global inflation, the rising cost of flights and a 2020 increase in Saudi VAT, from 5% to 15%. Before the pandemic, the cheapest hajj packages from the UK started at just under £4,000 per person, with more luxurious options reaching up to £20,000. Before Covid-19 changed the face of international travel, hajj and umrah were on course to generate $30bn for the Saudi Arabian economy. By cutting out the middlemen who sold pilgrimage packages, the state now has tighter control of the hajj and a greater share of its revenue.
Zeeshan Sarwar and his wife, who live in Leeds, were also looking forward to making their first hajj in 2022, but booking quickly became a trial. According to Sarwar, it took 37 attempts to make his online payment. When it was finally processed, he received the same "booking failed" message as Ali. It took a week of calls and messages to find out what had happened.
The couple eventually got their flights and Saudi Arabian visas, but that was not the end of their worries. "The whole check in-process was just an absolute nightmare," Sarwar said, adding that, on arrival in Mecca, pilgrims were forced to wait for hours for buses to take them to the nearby camps where they were supposed to stay.
"We were feeling stranded and had no one to help," Sarwar said. Given that a hajj package worth £5,600 booked in 2019 through an agent would have included a religious guide, access to medical services and multilingual tour guides, he expected much better support on basic logistics. Instead, he added, the people tasked with offering assistance were inexperienced and often did not speak enough English to communicate with western pilgrims.
The Saudi Arabian embassy in London and the Ministry of Hajj in Mecca have both been contacted for comment.
Sarwar has since used social media to share his experience and highlight the ways in which Motawif has failed pilgrims.
In a recent tweet, he wrote: "To those excusing @Motawif_SA saying it's new for them, 'teething issues' etc — Hujjaj have been arriving since 25th June, 4 weeks later @Motawif_SA and @MoHU_En have learnt NOTHING."
Some names have been changed.
Topics
Selected stories
Is the Gaza truce a turning point in the Israel-Hamas war? Our panel discuss this and other topical issues. Plus, a look at the Muslim renters dealing with London's housing crisis

The filmmaker on her life, work and why telling women's stories is more important than ever

From Ramadan dates to Christmas pudding, food can encapsulate specific times of year and remind us of the circular rhythms of life