Many UK Muslims are trapped in 'cycle of poverty' ahead of Ramadan
Speakers at a charity conference in London warn of financial difficulties faced by women and young people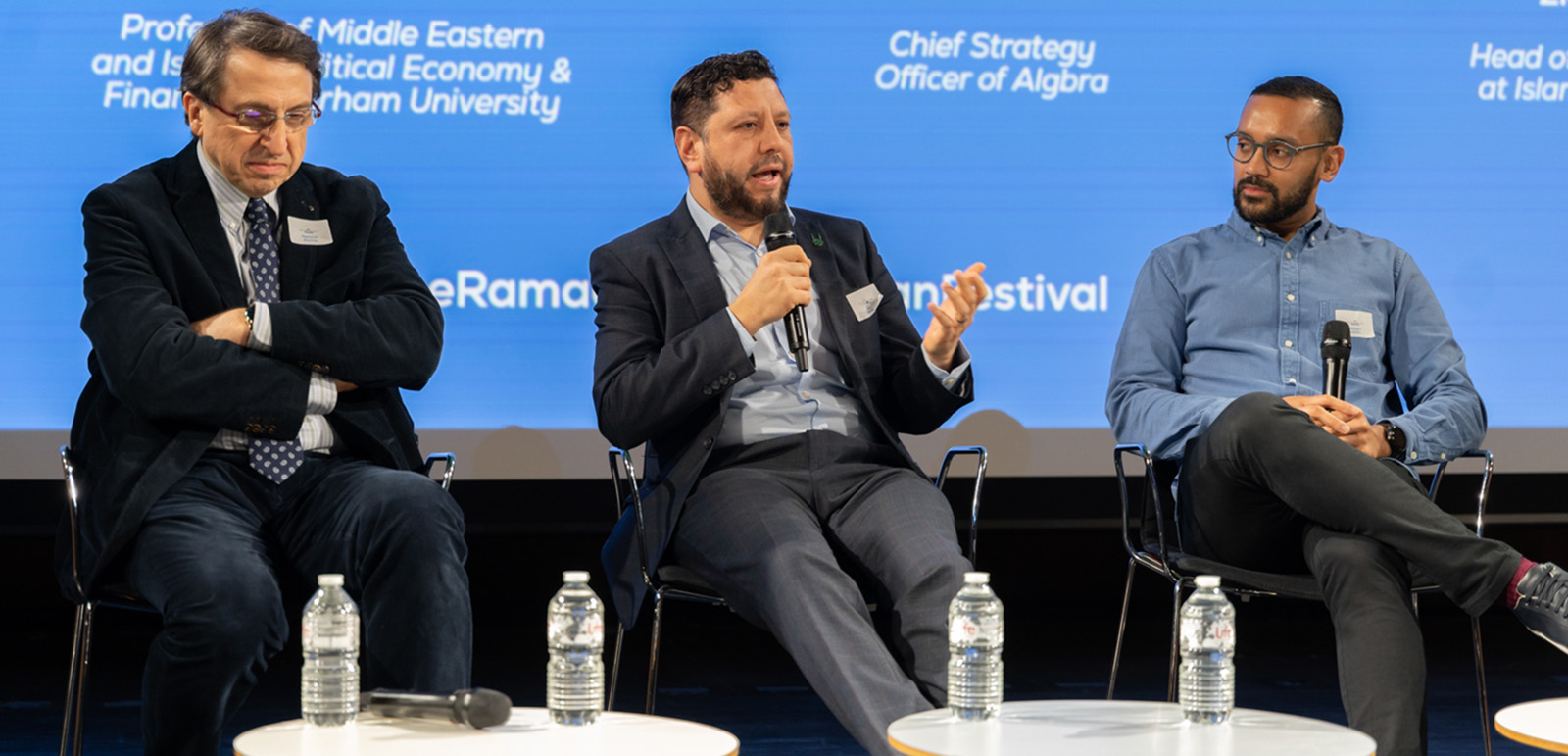 The UK's ongoing cost of living crisis and the poverty trap experienced by a significant number of UK Muslims has been highlighted by a series of prominent speakers during a conference held in London, ahead of Ramadan. 
The "cycle of poverty" that has ensnared generations of British Muslims came to widespread attention in 2022 when the latest census showed that 39% of Muslims live in the most deprived areas of England and Wales. The data also revealed that 61% of Muslims in England and Wales live in the lowest 40% of areas in the country ranked by deprivation score.
Speaking at the Welcome Ramadan Conference 2023 on 5 March, Nizam Uddin, chief strategy officer of fintech company Algbra, said: "The reality is that our communities still disproportionately occupy these spaces in the UK."

"At the heart of it are things like financial literacy, understanding how money works. It is a topic that's often taboo in our communities, we don't often talk about it and how you can grow your wealth," he added.
Other speakers pointed to the rising use of food banks by British Muslims.
"People are starting to realise that on our own doorstep, we are meeting families that are literally waiting for a food parcel at a food bank because they haven't eaten for several days. It is incomprehensible for us to think that this is happening in the UK," said Zia Salik, head of fundraising at the charity Islamic Relief UK.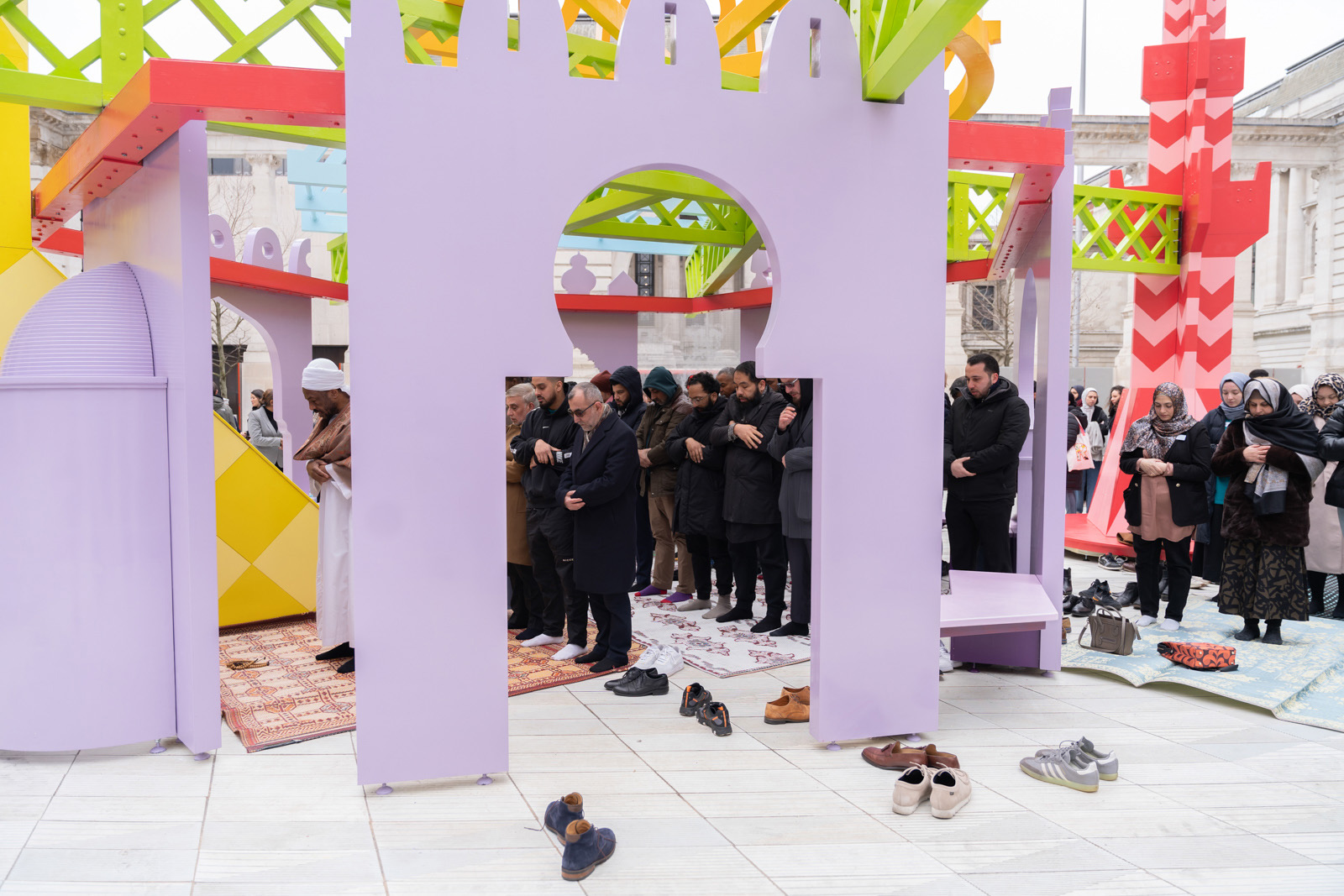 The conference, organised by the UK charity Ramadan Tent Project, was held at the Victoria & Albert Museum in London, ahead of the anticipated beginning of Ramadan in late March. Organisers also unveiled a Ramadan pavilion, designed by architect Shahid Saleem as a meeting space for Muslims and non-Muslims. 
Other speakers included Shelina Janmohamed, vice president of Islamic marketing at Ogilvy UK, Rashidat Hassan, CEO of Deen4Reel Communications, and the public speaker and broadcaster Sarah Joseph.
Chef and author Asma Khan, owner of the acclaimed central London restaurant Darjeeling Express, spoke about how her company feeds the homeless throughout Ramadan. "I have always used food during Ramadan to reach out to those who are not eating for various reasons," she said.
The Ramadan Tent Project is celebrating its 10th anniversary and has recruited more than 1,000 volunteers who have served iftar meals to in excess of 500,000 Muslims and non-Muslims in venues including Wembley Stadium, Westminster Abbey, Trafalgar Square and the British Library.
The charity, which focuses on enhancing understanding of Islam and Ramadan in the UK, was founded in 2013 by a group of students at SOAS University of London. It was awarded the mayor of London's "Bringing Londoner's Together" award in 2019.
The Ramadan Festival's theme for 2023 is about belonging. "The aim is to celebrate the loved experience of Muslims," said Omar Salha, the group's CEO. "It is an opportunity for us to connect with strangers and turn them into friends."
Speaking of the pavilion, he added: "It is a meeting point for millions of visitors to engage, celebrate and learn about Islam, Ramadan, Muslim history, culture and heritage."
Topics
Selected stories
From pickles and ferments to jams and chutneys, conserving surplus produce allows us to enjoy fruits and vegetables grown in familiar earth, many thousands of miles away

The western world's largest mosque is a point of pride for the country's Muslims, but its impressive scale and ornate design do not reflect their position in the country as a whole

The challenge for Keir Starmer is to combine control and compassion in efforts to tackle dangerous boat crossings