We often feel that we have to prove we're 'not one of those Muslims'
As nearly everyone who has been in my position in the media industry advises, Gen Z Muslims must make twice as much effort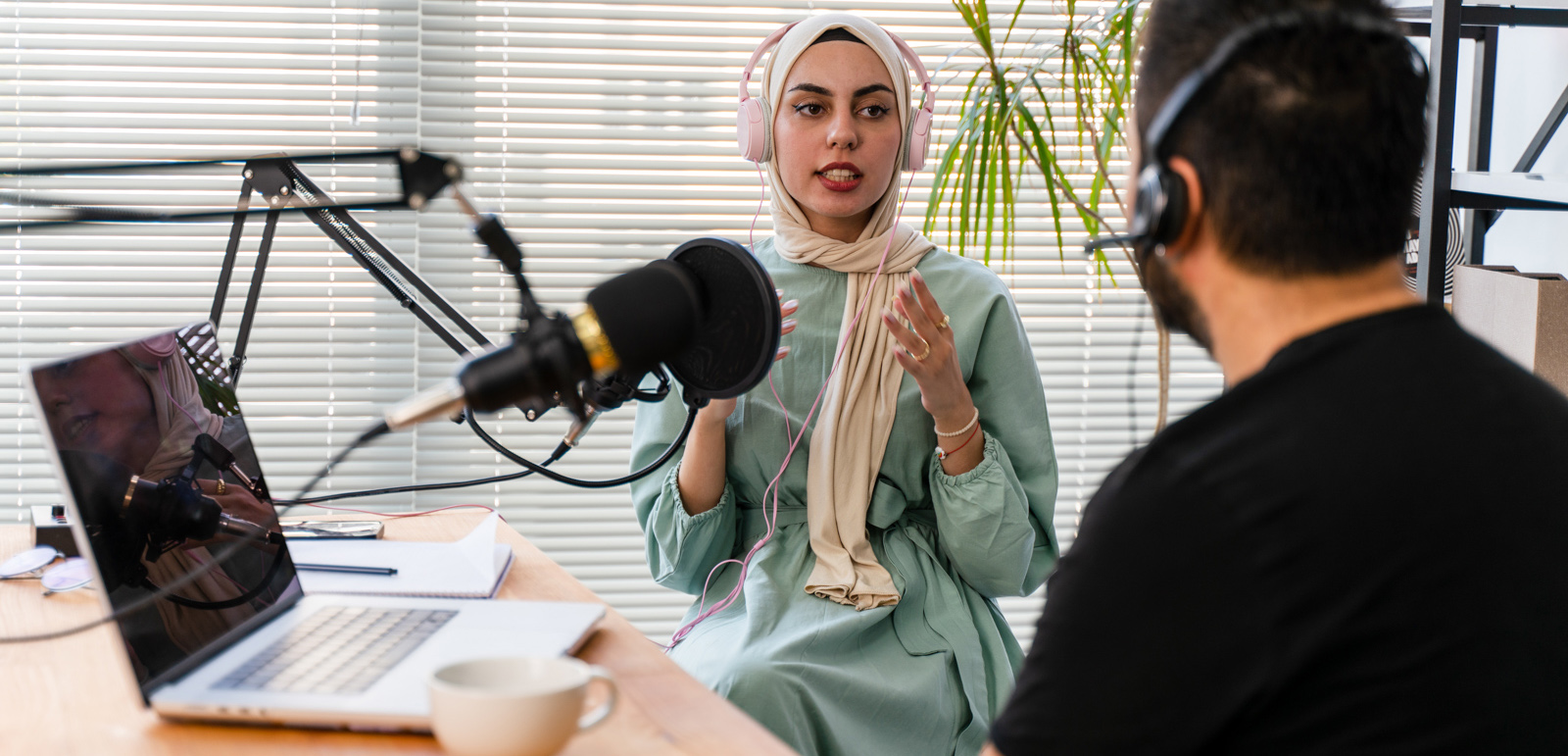 When you are Muslim, especially in an industry where there are not many other people that look like you, you quickly learn to have thick skin and be prepared for judgement.
Around half of Gen Z Muslims say they have experienced Islamophobia within an educational setting and, 44% of working Muslims say they have experienced it in the workplace, according to a poll carried out by Hyphen and Savanta. Muslim women are more likely to have faced Islamophobia, too; more than half in social (53%) and educational settings (53%).
Islamophobia is something I quickly came to terms with when I decided to train as a journalist. It is no secret that the media industry in the UK is a largely white and often male-dominated space. A 2022 report from the National Council for the Training of Journalists showed that only 5% of journalists identify as having a religion (other than Christianity), and, of them, it is estimated that fewer than 1% of them are Muslim.
Facing the world as a Muslim has always been daunting. From as young as 16, I learnt that my hijab came with an abundance of negative connotations. "Are you friends with Shamima Begum?" and "when are you going off to Syria?" were just two of the questions my hijabi peers at college were interrogated with, even by teachers. Experiences like this were incredibly common and it was an early reminder that many Muslim women face a collective trauma that begins at an early age and stays with us as we navigate the world as adults.
Even in casual work environments, being a Muslim can make me feel out of place — not least because so much of the social culture of the workplace excludes those Muslims who don't drink alcohol and wouldn't feel comfortable sitting in a pub. It was one reason why, when I got my first job amid a global pandemic, I was relieved that the lockdown would allow me to avoid awkward situations in which I'd have to turn down my invitation to work drinks.
When you are the only visibly Muslim person in a room, it is easy to feel alone. As Muslims, we often feel defensive and must prove ourselves to be "not one of those Muslims". I sometimes feel like I have to overcompensate by being extra sociable and working harder than others. I suppose that is something you just accept when you are a Muslim in this industry. As almost everyone who has been in my position before advises, "you must work twice as hard." It is frustrating and can lead to anxiety.
Muslims are judged on the basis of extremes and asked to choose from reductive stereotypes — are you the palatable Muslim, the work-drinks-goer, someone who can learn to compromise on tenets of your religion, or are you the terrorist or oppressed Muslim?
I am here to say that I am none of the above.
• Read more on Hyphen's exclusive Gen Z poll
Topics
Selected stories
AbdulMaalik Tailor, the founder of Muslim History Tours, is on a mission to show everyone an often-ignored side of the UK capital

Britain's political parties should take lessons from King Charles and encourage good relations between people of all faiths and creeds

Young Muslim bakers have turned their lockdown hobby into decorative cake making start-ups with the help of Instagram