7 Black Muslim authors to read for Black History Month
From historical epics to thrillers and modern poetry, these authors are at the vanguard of Black culture in the UK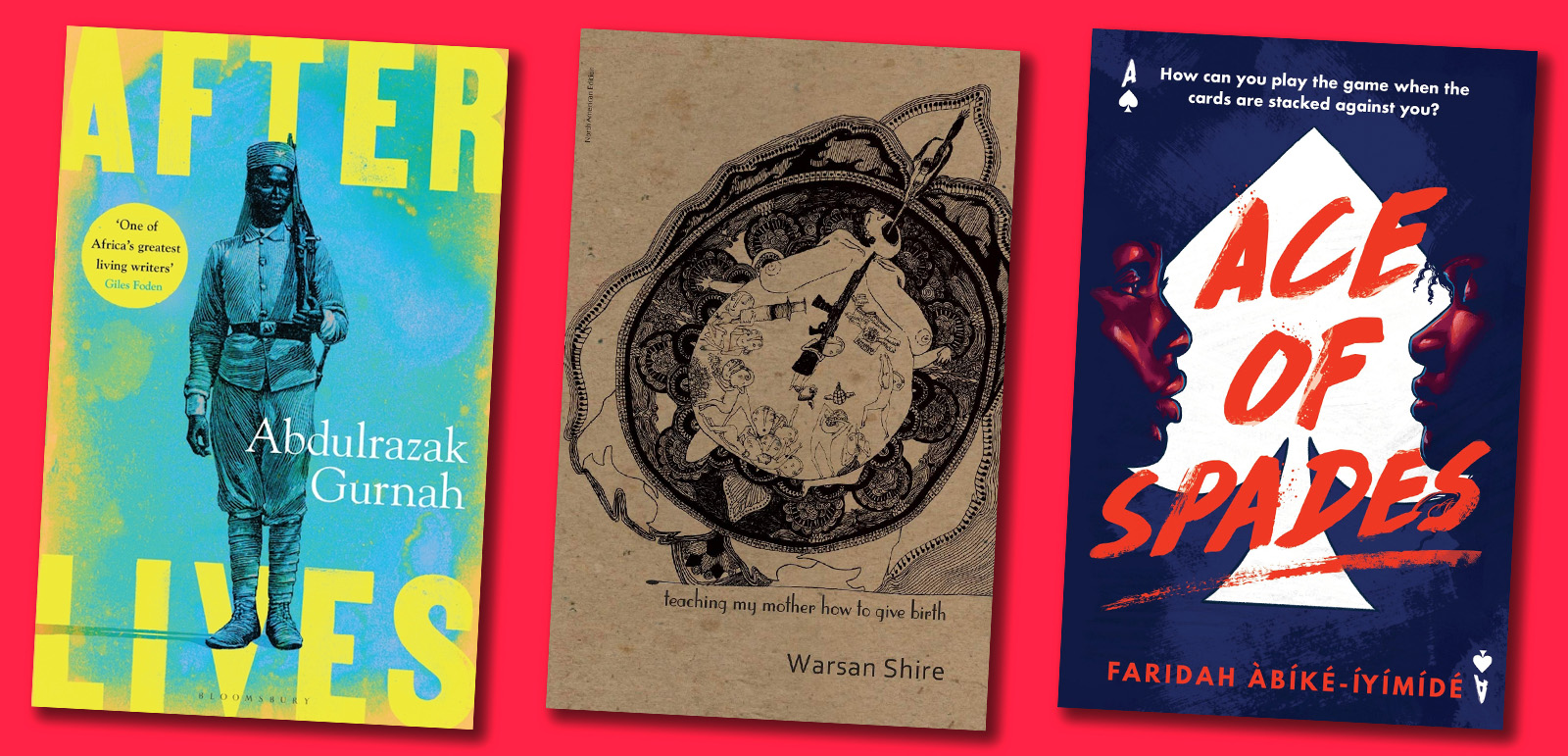 Black History Month has been celebrated every October for the past 35 years, highlighting the culture and contributions of Black communities to British life. The theme for 2022 is "Time for Change: Actions Not Words", but literature will always have an important role to play. Here we have put together a list of work by Black Muslim authors from the UK, from gripping thrillers to immersive political analysis and the freshest modern poetry.
1. We Are All Birds of Uganda by Hafsa Zayyan
This thought-provoking debut novel explores issues of immigration, race and identity, family ties and colonialism through two intense love stories. The story of the Ugandan-Asian expulsion ordered by dictator Idi Amin in 1972 is surfaced via the racism experienced in contemporary Britain by its main characters. Zayyan, who is of Pakistani and Nigerian heritage, won the 2019 New Writers' Prize from Merky Books, a publishing imprint launched by British grime artist Stormzy.
2. Ace of Spades by Faridah Àbíké-Íyímídé
A tense thriller following two Black teenagers who become the targets of an anonymous texter spreading vicious rumours about them. The novel explores the struggles faced by Black university students, delving deep into issues of racism, homophobia and elitism. The book's British-Nigerian author Àbíké-Íyímídé, was 19 and studying for her own degree when she began writing. Two years later, she landed a million-dollar book deal with the US publisher Macmillan.
3. Afterlives by Abdulrazak Gurnah
Afterlives is a compelling novel about two young boys, one stolen from his parents by German colonial troops to fight in a war against his own people, the other sold into it. Tanzanian author Abdulrazak Gurnah won the 2021 Nobel Prize in Literature for his work, which focuses on themes of loss and exile and reflects his own journey as a refugee from Zanzibar to England in the 1960s. Garnah's writing style incorporates his native Swahili with English, Arabic and German.
4. The Fortune Men by Nadifa Mohamed
A Booker Prize-nominated novel that opens a window on life in Cardiff's multiracial Tiger Bay in the early 1950s. Nadifa Mohamed vividly reimagines the true story of a Somali seaman named Mahmood Mattan, who was wrongfully imprisoned and executed for murder. The Independent described the book as "a searing and moving look at institutional racism and the helplessness you can feel in the face of prejudice".
5. Teaching My Mother How to Give Birth by Warsan Shire
This unique poetry collection explores ideas of feminism, war and migration through bold and innovative verse. Warsan Shire, a 34-year-old Kenyan-born Somali author, now lives in London. At the age of 24, she was awarded the inaugural 2013 Brunel International African Poetry Prize and served as the first Young Poet Laureate of London. Shire has also collaborated with Beyoncé on the award-winning 2016 visual album Lemonade and the film Black is King.
6. Illuminating the Darkness by Habeeb Akande
This fascinating non-fiction work by the historian Habeeb Akande explores the status of Black and north African people in Islam. It is divided into two sections: part one references the Qur'an and an array of early documentary sources to examine themes ranging from the concept of blackness to slavery and interracial marriage. Part two offers short biographies of Black and north African Muslim historical figures, from companions of the prophet Muhammad to leaders of the African civilisations.

7. We Need New Stories by Nesrine Malik
This thorough and searching book analyses challenges in politics and social justice in the UK and US. The Sudanese-born author Nesrine Malik incorporates her experiences as a journalist and the daughter of a conservative Muslim family. The book is split into six parts: each section tackles social issues from feminism to Black Lives Matter. The Observer described it as coming from a perspective that "stares into the heart of our current seething political volcano and gives it a cool hosing down".
Topics
Selected stories
From pickles and ferments to jams and chutneys, conserving surplus produce allows us to enjoy fruits and vegetables grown in familiar earth, many thousands of miles away

The western world's largest mosque is a point of pride for the country's Muslims, but its impressive scale and ornate design do not reflect their position in the country as a whole

The challenge for Keir Starmer is to combine control and compassion in efforts to tackle dangerous boat crossings