Muslim publishing houses are taking control of the narrative
The book industry has struggled to be truly inclusive, but now a number of festivals and presses are rewriting the story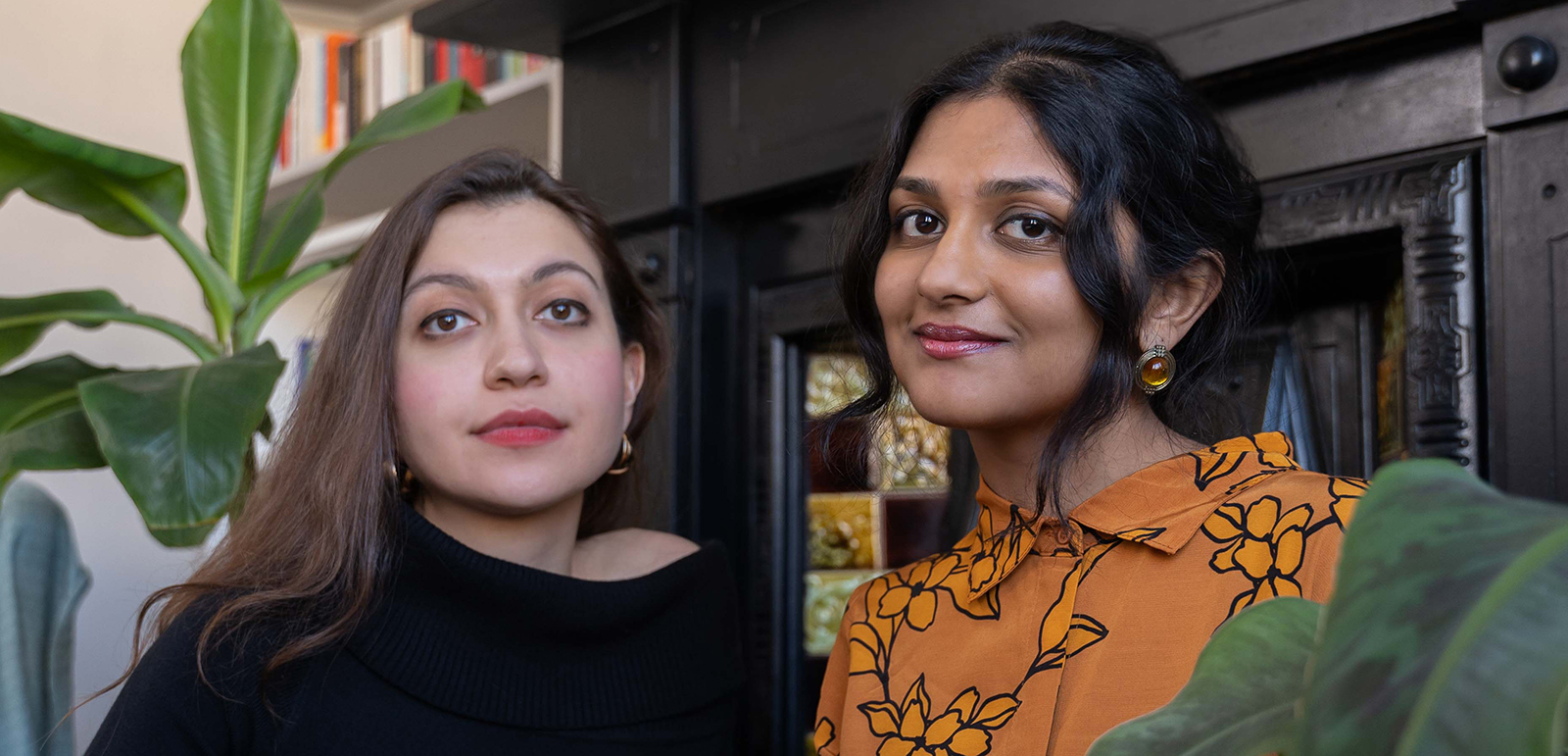 When Syima Aslam and Irna Qureshi founded Bradford Literature Festival in 2014, they set out to create an international celebration of contemporary writing that would bring people from all walks of life together.
"I wanted it to be the Hay of the North," Aslam told me in May. But, at the same time, she wanted to challenge perceptions of the city and its Muslim population.
Now in its eighth year, the festival has grown rapidly from a weekend programme of 25 events for an audience of 900, to hosting 432 talks and panels for 70,000 visitors in 2019. That was the last in-person edition before Covid-19 hit the UK but, later this month, the city will once again host the 10-day literary extravaganza, welcoming the likes of Ben Okri, Delia Smith and William Dalrymple alongside new and emerging voices.
"Bradford has had a particular place in the national imagination," Aslam said. In 1989, 1,000 Muslims gathered in the city to burn Salman Rushdie's The Satanic Verses, in protest at representations of the prophet Muhammad within the book. The act became symbolic of Muslim rage and mired the community in accusations of intolerance and the rejection of liberal values.
"I have a very simplistic belief that education has the power to change people's lives," Aslam explained.
A second-generation British Pakistani, Aslam spent her early years living between the two countries. Her mother, who does not speak English, took her to the library every Saturday, without fail. As a fluent Urdu speaker, Aslam says she is "equally at home with Ghalib and Iqbal as I am with Shelley or Byron".
That dual perspective informs her approach to programming with communities, rather than for them. The festival's ethical ticketing policy offers free entrance to people who might not otherwise be able to attend. Around half of visitors are from an ethnic minority background and the majority of volunteers are young Muslim girls.
That is quite a feat in a sector often criticised for its lack of diversity. A 2015 report commissioned by Arts Council England highlighted that only 4% of the 2,000 speakers appearing at the three largest literature festivals were from non-white backgrounds.
Despite London — home to most of the UK's commercial publishers — being the most ethnically diverse region in England, a report published by the Publishers Association last year stated that 87% of the industry's workforce is white. That figure has hardly changed since 2017.
"There's a lot of talk about diversity and what needs to happen," Aslam said, but even with the "best intentions" current debate is stifled by the pigeonholing of writers.
Brekhna Aftab and Farhaana Arefin are the co-founders of Hajar Press, an independent and "proudly political" publishing house, run by and for people of colour. The pair, both in their late 20s, launched the operation after becoming frustrated with the industry in which they both work.
"Mainstream publishing had been gesturing towards diversity for a while, yet nothing seemed to really change. We felt like diversity and solidarity were being treated as a branding exercise by the big presses, like another commercial trend," Aftab explained, by email.
Aftab and Arefin set out to build something for their communities, "a space where those with histories and experiences of colonisations and migration could come together to understand and dismantle current structures, imagining and building something else in its place".
Following a successful crowdfunding campaign, which raised just over £12,000 in 42 days, Hajar Press published six titles in 2021 "that defy easy categorisation, blending fiction, poetry and essay". Its business model includes an annual subscription option that allows readers to receive four books before they hit the shelves.
Unusually, Aftab and Arefin edit each book together, which Aftab says makes for "a much richer, more collaborative and cohesive process". The approach appears to be working for general readers and critics alike. One of their books, Experiments in Imagining Otherwise, by the Black feminist author Lola Olufemi, has struck a particular chord. An exploration of the possibility of living differently, it weaves together fragmentary reflections in prose and poetry, and was listed as a New Statesman Book of the Year.
Collaboration and community sit at the heart of these independent ventures. Among them is the Khidr Collective, a multidisciplinary arts project for UK Muslims, co-founded in 2016 by Zain Dada and Hadi Abbas.
Dada and Abbas set out to build a space in which to amplify Muslim voices. The group offers young artists from an array of backgrounds including film, literature and photography a chance to collaborate, organise and develop their creative practice. It also produces an annual zine, commissions new work, runs regular events and profiles artists on its blog.
The voluntary-led organisation, which has secured investment from a number of funders including Amal and Fenton Arts Trust, is keen to get out of London and expand its reach. Its fourth zine, published in 2021 and themed around water, attracted submissions from Europe, America and the Middle East.
According to fiction editor Nadine Almanasfi, "There was an environment of implicit and explicit Islamophobia in the UK, which still exists, that makes you think twice, if you are writing or producing something that is explicitly Muslim, whether it will be accepted or whether it will be ignored."
For her, "the most beautiful thing" about the Khidr Collective is the sense of belonging and shared purpose that it has created.
"It's a really respectful, supportive and happy creative community. And I think a lot of people have benefited from just knowing that the space is there," she said.
Topics
Selected stories
Hyphen journalists and guests discuss the toxic anti-feminism of Andrew Tate. Plus, our columnist Anna Lekas Miller on her new book about couples who have found love across borders

The director of the Salam Project talks about old-school rap, youth work and the power of positivity

The United Cricket Club spent a decade fighting for the right to compete. Now it's striving for a permanent home