Climate activists are using their faith to save the environment
Far from being a 21st-century concept, environmental sustainability has always been central to the lives of Muslims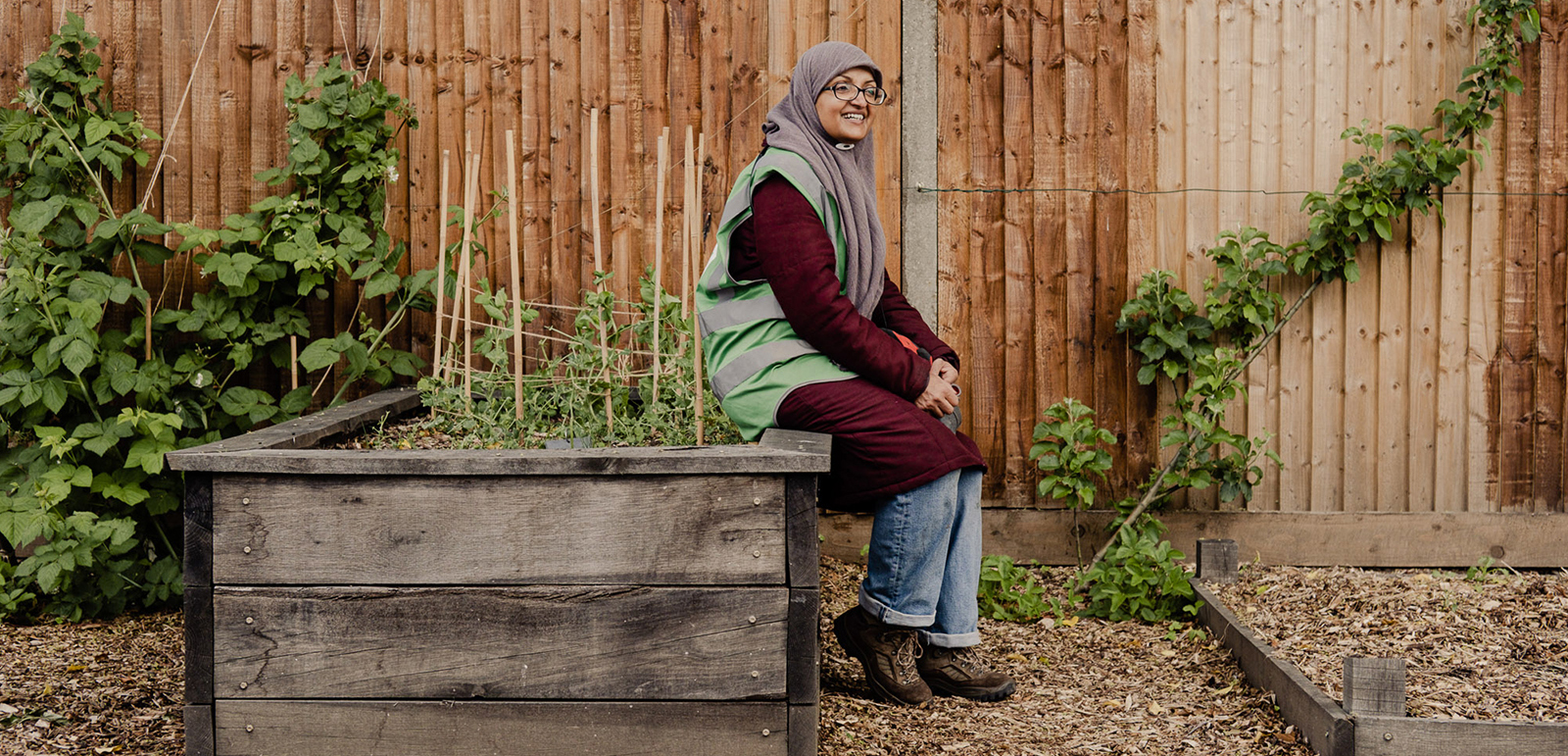 When I interviewed Shaheen Rashid one morning in May, she stood in a community garden among patches of chillies, green peas, wild strawberries and an array of other fruit and vegetables. She described her surroundings as a "great orchestra" of produce.
Rashid is one of three co-founders of British Islamic Gardens, a non-profit organisation founded in Reading at the end of 2019, when a group of local men and women turned an overgrown space outside the Aisha Masjid & Islamic Centre into a community garden.
She began planting in the summer of 2020, with the help of volunteers and the Reading-based charity Food4families, which helps local communities to grow their own food. Following the UK's first Covid-19 lockdown, Rashid said "there was a need and desire to grow after the wave of deaths."
Now, the produce grown in the garden is taken home by people who work on the project and given to members of the mosque's congregation. Rashid is committed to caring for the environment, meaning that everything grown is organic and pesticide-free. Cardboard and wood chippings, which reduce weeds, and help retain moisture, are also used to conserve water.
"I see us as Muslims, that we're all connected," Rashid told me. "The same creator who made us made everyone else."
The garden has also helped members of the local mosque through personal challenges.
Sarah Ahmed is a 53-year-old Qur'an teacher based in Reading, who started volunteering at the community garden a few months ago. Ahmed has struggled with her mental health but has found her involvement with the project to be beneficial. "We want to have this environment where everyone looks after each other," she said.
This convergence of Islam and environmentally conscious living can be seen elsewhere in the UK. Nazia Sultana is a 26-year-old activist based in east London. Like Rashid, she was inspired to channel her interest in the environment into action because of her faith, citing the Shama'il, a 9th-century collection of teachings that detail the physical and spiritual characteristics of the prophet Muhammad as a big influence.
"When I studied that text, I realised how sustainable and ethical his life was," Sultana told me during a recent Zoom chat. "He always made a prayer that his clothes weren't made from oppression. He fixed clothes when they were ripped. He never overindulged in anything.
"That's what really inspired me to talk about sustainability, particularly when we're living in a capitalist world that encourages us to live a life of excess in every form. We're always wanting more money, more food, more clothes."
In February 2020, Sultana launched Sustainably Muslim, an Instagram account that encourages Muslims to play their part in protecting the environment by providing information on community-led events, environmental activism and Islamic teachings on sustainability.
Sultana runs the account, which has more than 2,000 followers, alongside her full-time job as a fundraising and communications officer for the east London charity Aston-Mansfield, which hosts skills-based workshops and activities to support children, young people and families.
She already has one intern, supported through a youth employment programme run by Aston-Mansfield and plans to apply for funding to expand the operation by adding four more people to help organise events, workshops and social media campaigns.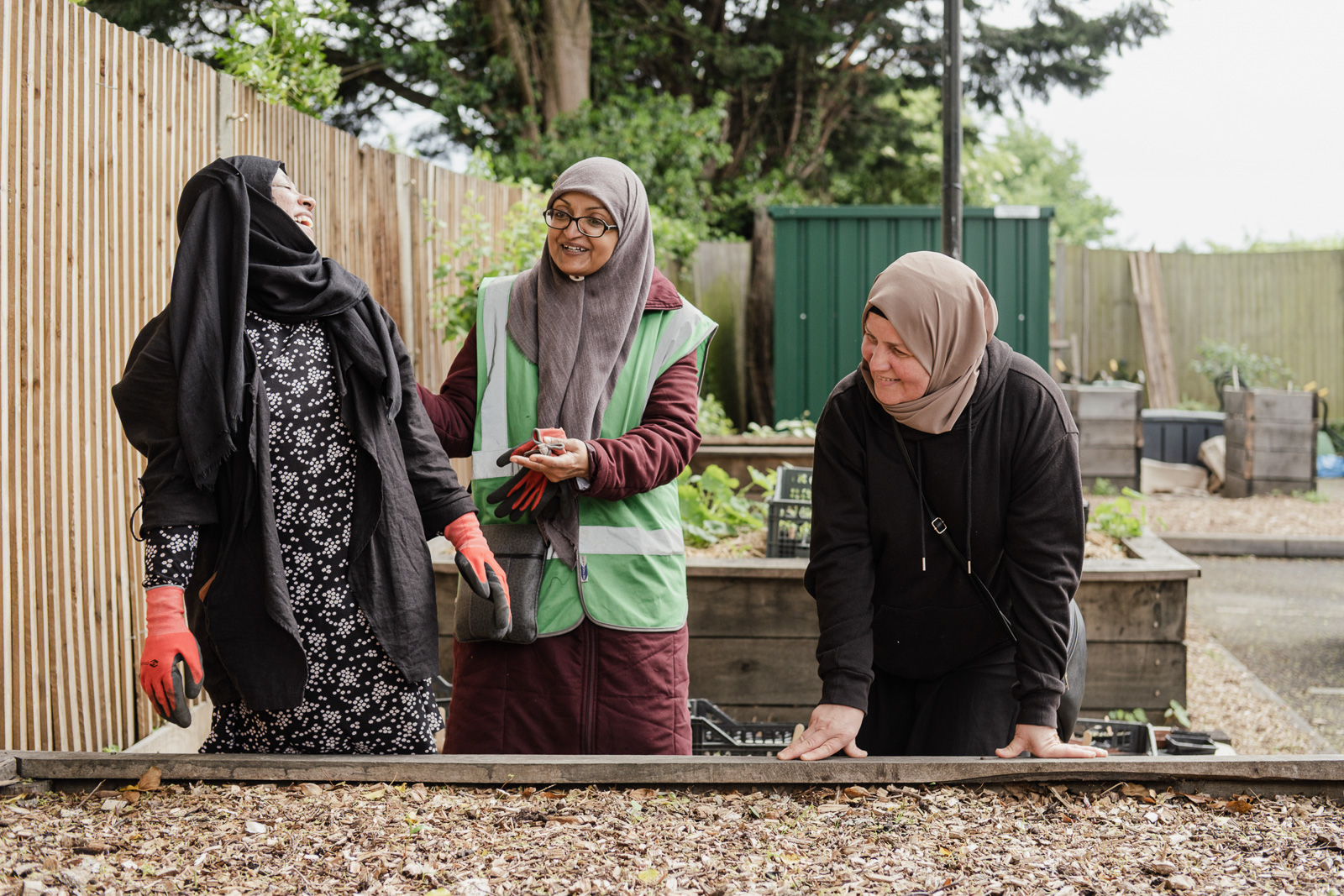 The account is filled with helpful advice, including tips on shopping locally, creating compost at home, and upcycling old clothes and furniture. Her work so far has led to speaking engagements at a number of climate-focused events, including the University of Oxford's Three Faiths Encounter conference, and participating in a panel discussion hosted by the Student Association of British Bangladeshis in December 2021.
"I always find it odd that a person would pray five times a day, would fast and so on, but wouldn't care about things like animal welfare or deforestation," she said.
From life-threatening floods to wildlife extinctions, the UK is facing a number of environmental challenges. While the government has said it will continue to honour commitments made under the Paris Agreement in 2016, which include limiting global warming to 1.5C and reducing greenhouse gas emissions, many feel more needs to be done.
In a 2018 report surveying more than 150 Muslim religious leaders around the world, published by the non-profit organisation Humanitarian Academy for Development, more than 80% said they think they and their peers should take a more active role in discussing and demanding change regarding the climate crisis. More than two-thirds added that they believe they have a responsibility to promote sustainable lifestyle choices.
Dr Nafhesa Ali, 40, is a social scientist based in the Sustainable Consumption Institute at the University of Manchester. She is working on a three-year project, funded by the Leverhulme Trust and titled Towards Inclusive Environmental Sustainability (TIES). The initiative explores how Somali and Pakistani migrants in Manchester — two of the biggest and fastest-growing minority communities in the city — practise sustainability.
Starting in January 2021 and ending in February 2024, the five-person research team is performing what it describes as the first in-depth study of the intersection between household sustainability and immigration in the UK.
"The shared commonality that those two groups have is religion, Islam," Ali said. "Sustainability is not something that's sidelined. It's something that's embedded within their lifestyle.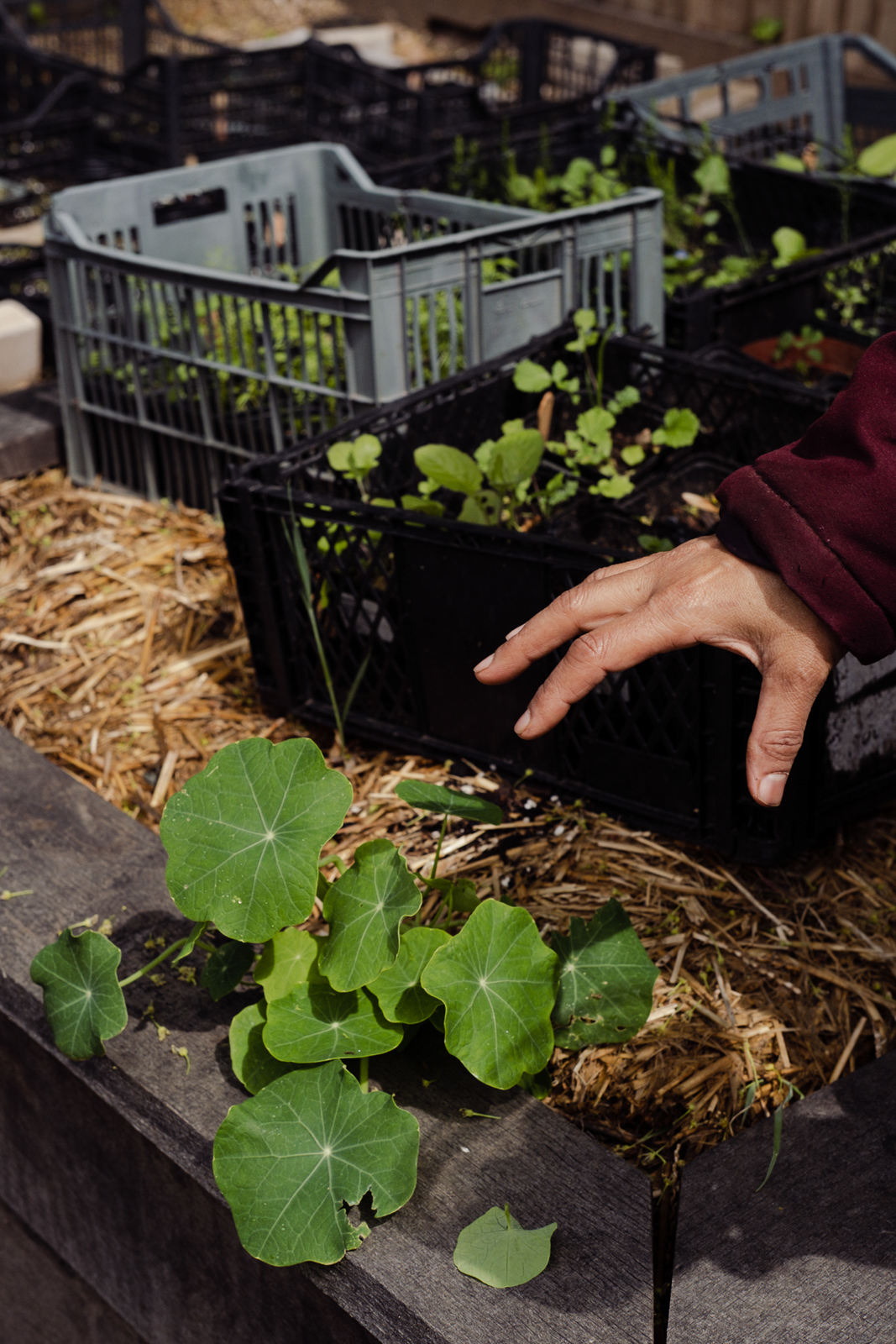 "Rather than having to teach migrant communities, minority communities or faith communities how to be sustainable, how can we flip that over and actually say, 'You know, there is a lot of knowledge out there, and how can we in the west reconceptualise our thinking of sustainability from these communities?'"
A TIES pilot report, which studied 56 Somali individuals now living in Manchester, found that while most participants were not familiar with the word "sustainability", the things they did in the course of their normal daily lives indicated a high degree of environmental awareness.
About 78% of participants said they recycle household waste, and 80% said they recycle food waste. The overwhelming majority of subjects (89%) said they try not to waste water and 75% said that they were careful not to use more energy than they needed.
According to the report, the participants were driven to live sustainably by a number of factors, including their Islamic values, a drive to save money and an awareness of the global scarcity of natural resources, owing to first-hand experiences in their birth countries.
Sultana grew up in a British Bangladeshi community in east London, and remembers her family practising environmentally responsible behaviour every day.
"We were quite thrifty, always handing down things, and reusing things," she told me. "We often don't think about it enough with a lens of sustainability. I feel like if white people did it, it'd be more like, 'Wow, we're so cool, we're reusing stuff,' but when your mum's doing it, it's not seen in that way."
Ahlyah Ali, 27, works with the UK Youth Climate Coalition, a volunteer-led organisation formed in 2008 and made up of about 30 people aged 18 to 29. The organisation encourages young people to make meaningful changes towards global climate justice by organising protests, speaking events and workshops.
Ali, who lives in Luton, sees activism as something intrinsically linked to her faith. "Faith isn't a passive thing," she said. "It leads to a responsibility that we have."
She added that marginalised communities are often excluded from conversations about sustainability when their voices should, arguably, be the most prominent. According to a 2020 Oxfam report, the wealthiest 10% of the global population are responsible for more than twice as much carbon pollution as the 3.1 billion poorest people.
"It's an ongoing reality of colonial and climate violence and breakdown that communities have already been facing," Ali said. "People who are least responsible for this crisis are those most affected by it."
Activists are not alone in highlighting environmental issues. A growing number of religious institutions are now showing how faith and sustainability complement one another. Cambridge Central Mosque is the first eco-friendly mosque in Europe. Opening its doors to the public in April 2019, the building is fitted with an array of features that lower its carbon footprint, including low-energy LED bulbs, solar panels and energy-efficient heat pumps.
"I hope that more mosques become more eco-friendly and that imams are more trained. I hope madrasas are teaching sustainability within the curriculum. I think that would be super cool," said Sultana.
Topics
Selected stories
From pickles and ferments to jams and chutneys, conserving surplus produce allows us to enjoy fruits and vegetables grown in familiar earth, many thousands of miles away

The western world's largest mosque is a point of pride for the country's Muslims, but its impressive scale and ornate design do not reflect their position in the country as a whole

The challenge for Keir Starmer is to combine control and compassion in efforts to tackle dangerous boat crossings