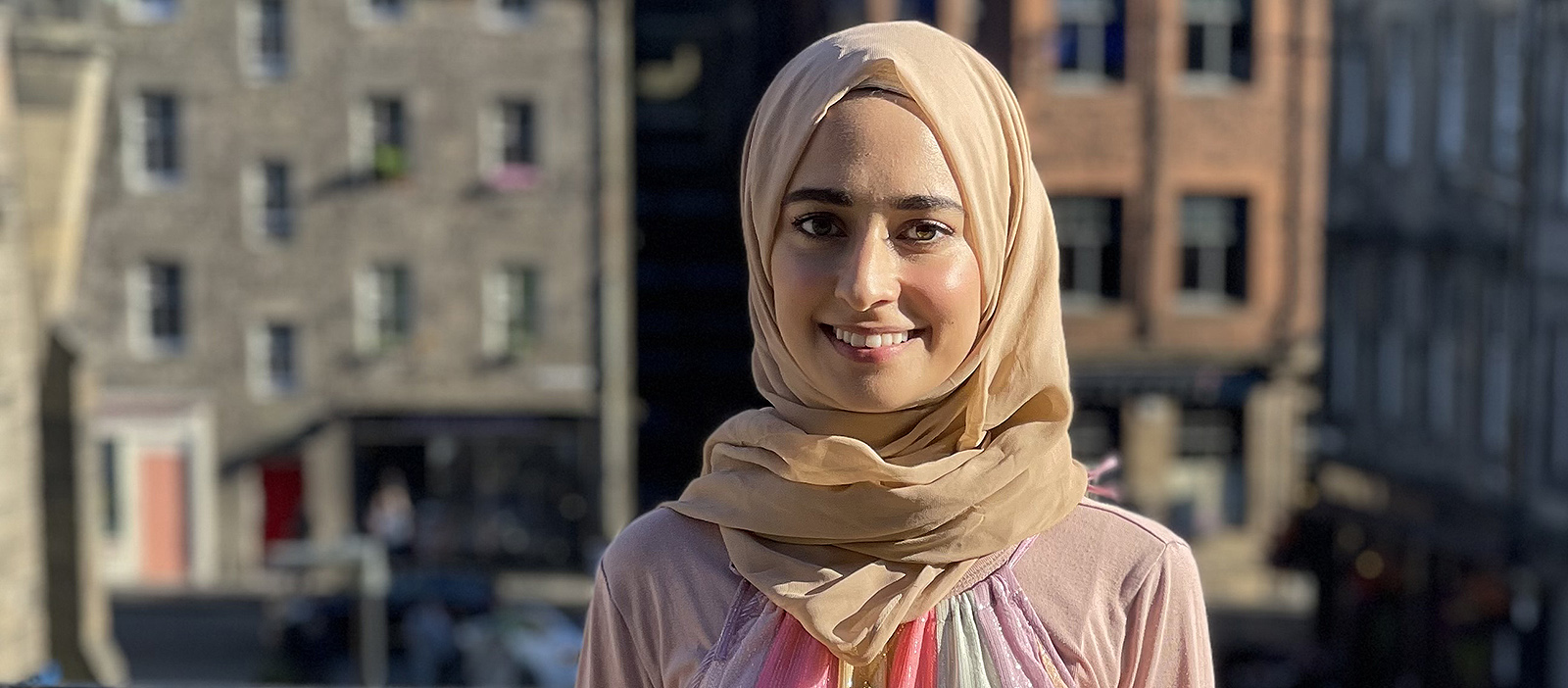 Hiba Noor Khan Q&A: 'I want to shed light on the forgotten heroes of the past'
Hiba Noor Khan became a published author after responding to a Twitter call-out for Penguin's Extraordinary Lives series. Photo courtesy of Hiba Noor Khan
The children's author on the historical inspiration behind her debut novel
Hiba Noor Khan, 30, is a British-Pakistani children's author. Before becoming a full-time writer, Khan completed an undergraduate degree in engineering at the University of Manchester, worked in refugee advocacy for The Children's Society and was a secondary school physics teacher in Lancashire.
Khan has written both fiction and non-fiction books inspired by her academic background and interest in science. Her debut novel, Safiyyah's War, is out now, published by Andersen Press.
The story, which takes inspiration from real-life events, follows the life of a young Muslim girl who lives in the Grand Mosque of Paris. After the outbreak of the second world war, Safiyyah finds herself at the heart of a resistance movement as the mosque becomes a sanctuary for Jews in the city.
The novel is dedicated to Sidi Abdel-Qadir Benghabrit, a former rector at the mosque, who is estimated to have helped protect more than 1,000 Jewish adults and children.
This conversation has been edited for length and clarity.
You studied engineering at university and later became a physics teacher. How did you end up becoming an author?
Writing has always been the way I process the world. As a child, I had a diary that I would write in every night. In my teens I was adamant I was going to write a novel and in university I used to skip lectures so I could write.
In 2018, I saw a call-out on Twitter from Penguin, asking for people to write for its Extraordinary Lives series. I sent off an application thinking I was never going to hear back, but a few months later, they asked for some samples.
My first book, The Extraordinary Life of Malala Yousafzai, was published in January 2019. That was the big catalyst. It helped curb some of the subconscious worries I had about whether or not I could do it.
What do you love most about writing for children?
Children's minds are perhaps the most precious resource we have as a society. They haven't been hardened by politics, stigma and prejudices, and they are a lot more open and in touch with their innate sense of humanity and empathy. Connecting with young people through literature is very powerful and I think it's a quieter way of changing the world for the better.
Is there a sense of responsibility that comes with being a children's author?
Definitely, especially because of the topics I've written about. My books broach issues like the climate disaster, the Syrian war, the second world war. These are harrowing, dark events, but I want children to learn about them in a way that doesn't overwhelm them or break their hearts.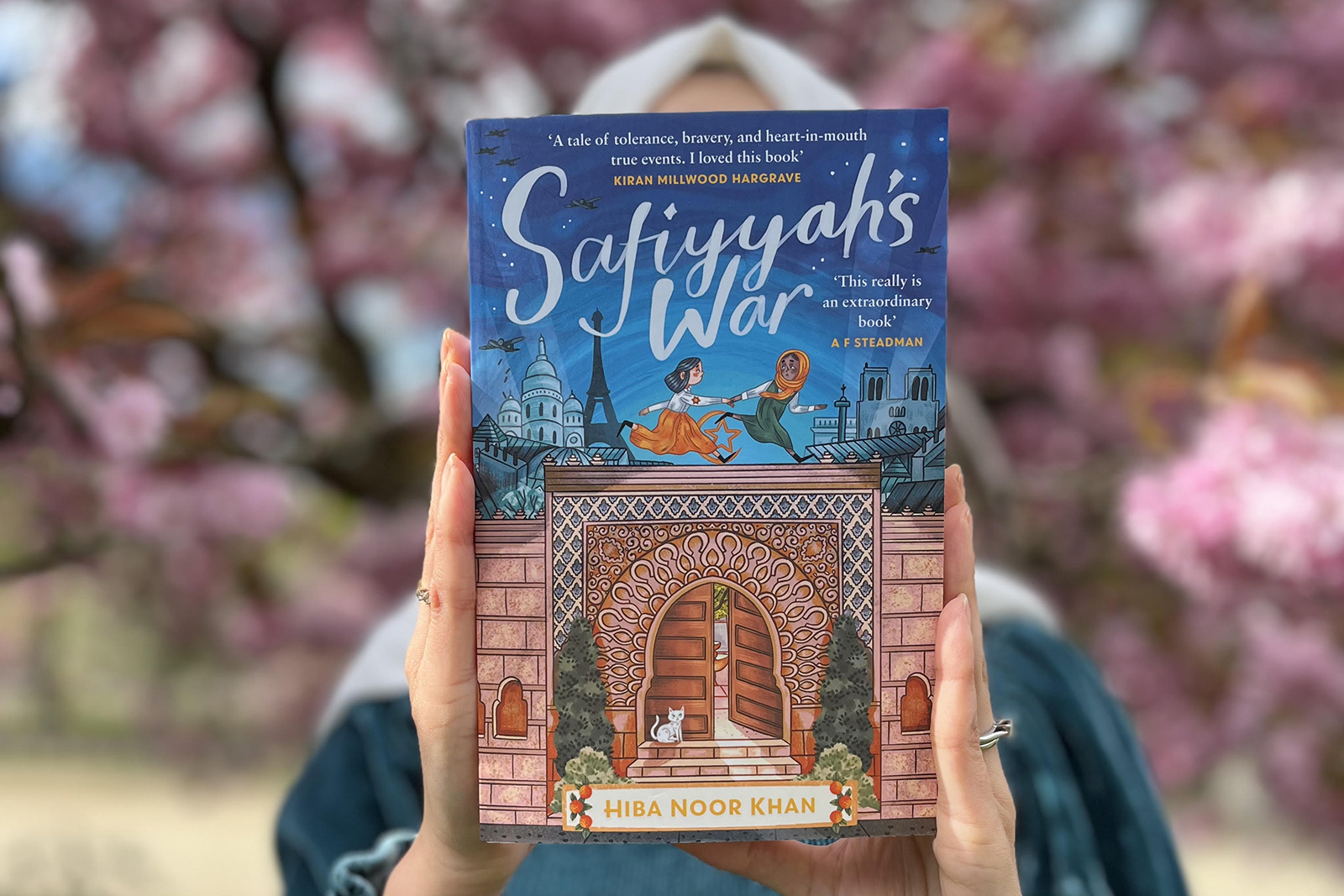 How much of Safiyyah's War is based on real-life events?
The key themes and events that run through the book are true to life. The way I present the mosque and the role it played during the war is all based on research I did. For example, it is true that the apartments inside the mosque that housed staff members and their families were used as shelter for Jewish children in the war.
How does the book challenge misconceptions about Muslims during the war?
It's this moment of history that has been swept under the carpet and purposefully kept shadowed. My hope was for the novel to shed light on the forgotten heroes of the past, who haven't been honoured for various political reasons. For example, the character of Ammo Kader is based on Sidi Abdel-Qadir Benghabrit, who helped save countless Jewish lives and is now buried in the mosque.
I also want to challenge stereotypes and misconceptions about relations between Muslims and Jews. Generally, when both are mentioned in the same sentence, it doesn't evoke happy or positive images. But, actually, there are so many instances throughout history where Muslims and Jews got on perfectly fine.
What do you hope readers will take away from the book?
When I was due to start writing the book, I was going through a very difficult personal time. I was struggling emotionally and mentally, and I started having panic attacks. That meant it was difficult to write for a few months.
In a sense, the characters I created held my hand through a difficult time and taught me a lot. We see Safiyyah choose courage, even when it is the hardest thing to do, and hold on to hope even when it seems impossible. I hope this also resonates with my readers.
What do you enjoy most about the writing process?
I love that initial spark of inspiration. After that, it's a very quick, chaotic and exciting time in my head. I start to imagine chapters, the plot starts unravelling and I'm creating characters. The other moment that is really special is when you get the first physical copy of the book. I find that very surreal — that this didn't exist, but I came up with it in my head and now it's in my hands.
What is the best book you have read this year?
I just finished reading Yellowface by RF Kuang. It was like an emotional rollercoaster all the way through. It's incisive, yet disturbing, and definitely a page-turner. It's a stressful read, but brilliant.
Topics
Selected stories
A new genre of writing is slowly establishing itself and painting a broader picture of what love can look like

The fashion influencer on faith, modesty and claiming a space for Black Muslim women

This week our panel assess what the Liberal Democrats offer Muslims and discuss the ongoing debate about definitions of Islamophobia. Plus, travel blogger Yara Abdelsamie on travelling solo and the best European destinations for Muslim women