Six Muslim children's authors you should read
Books with diverse characters and stories are helping young people understand their world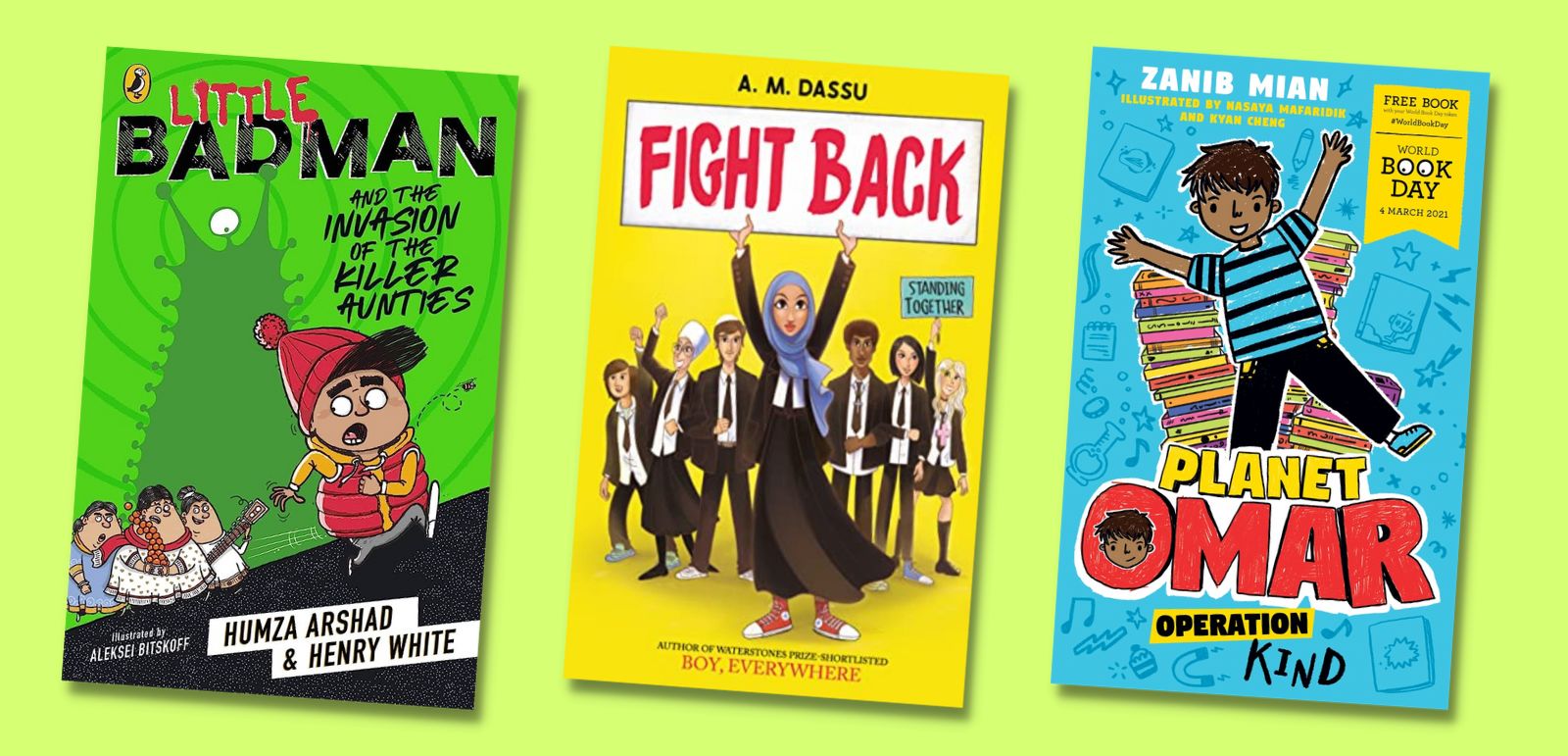 Have you ever thought that your teachers were being replaced by evil aunties, held a talent contest to save your local mosque or launched an investigation into drug dealing? These are just some of the stories that are being told in books for children and young people written by Muslim authors.
In recent years, there has been a drive within the publishing industry to diversify children's literature so it reflects the experiences of readers. Around 10,000 children's books are published each year in the UK and the market was worth an estimated £789m in 2022. But in 2020, just 5% of children's books featured a black, Asian or ethnic minority main character — a small improvement on 2017 when it was 1%.
Now, though, a new generation of Muslim children's authors is coming through, telling stories across genres from picture books to fantasy and thrillers. Here are some of our favourites.
Former journalist Nadia Shireen is a creator of picture books for younger children, including The Adventures of Billy and The Cow Who Fell to Earth. Her latest offering, Geoffrey Gets the Jitters, was published on 3 August and tells the story of a small, worried dog.
Humza Arshad began his career in comedy with the YouTube series Diary of a Bad Man, and Badman and went on to star in the BBC3 mockumentary Coconut. He has written a series of books for older children titled Little Badman, chronicling the life of an 11-year-old rapper named Humza Khan and his battles with evil aunties, zombies and radioactive samosas.
A M Dassu took up writing for children after she became a mother. Her first picture book was inspired by one of her son's friends. She now writes young adult fiction, including Fight Back, a coming-of-age novel about a Muslim girl finding her identity in a challenging world. Dassu is also involved in several organisations working to promote access and diversity in children's literature, including Inclusive Minds.
Working in publishing before striking out on her own as a writer, Radiya Hafiza is the creator of the Rumaysa series of novels, which retells classic fairytales for a diverse audience. Her first book took on Rapunzel, Cinderella and Sleeping Beauty, and was inspired by her childhood experience of reading such stories and noticing that no girls who looked like her featured in them.
Secondary school teacher and young adult novelist, Muhammad Khan tackles challenging topics, including terrorism and crime. His latest book, Mark My Words, is about a teenage investigative journalist who reveals a conspiracy to blame students for dealing drugs in order to protect the real criminals.
Zanib Mian's Planet Omar books for younger children follow the adventures of a little boy, his family and friends as they move house, launch rescue missions and raise money to save their local mosque from closing. Mian, who was a science teacher before launching the independent publishing house Muslim Children's Books, wanted a wider audience to understand the everyday lives of the Muslim family next door.
Topics
Selected stories
A new genre of writing is slowly establishing itself and painting a broader picture of what love can look like

The fashion influencer on faith, modesty and claiming a space for Black Muslim women

This week our panel assess what the Liberal Democrats offer Muslims and discuss the ongoing debate about definitions of Islamophobia. Plus, travel blogger Yara Abdelsamie on travelling solo and the best European destinations for Muslim women