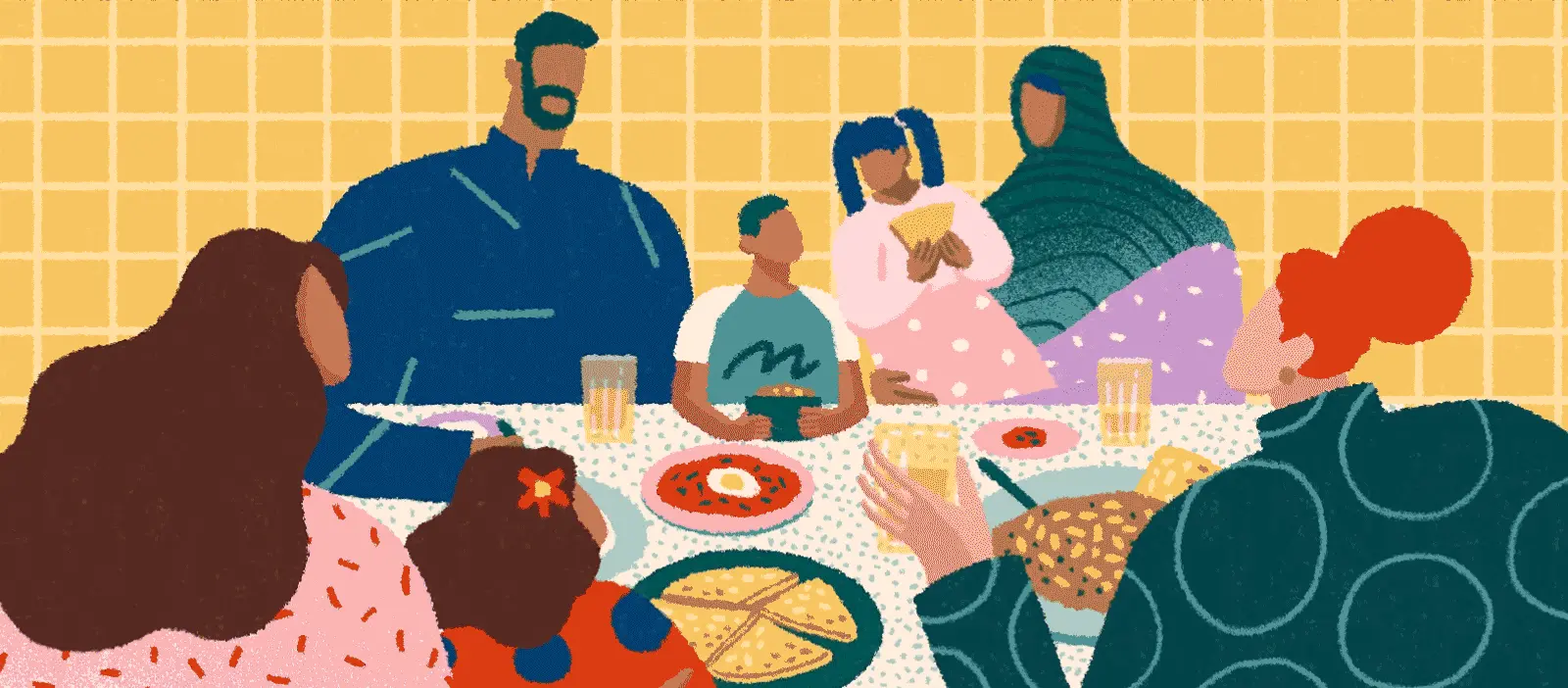 The changing faces of desi brunch
More than something simply eaten between breakfast and lunch, the meal has taken myriad identities all of its own
"Brunch", that cutesy portmanteau of "breakfast" and "lunch", has long occupied a special place in our lives. Eaten somewhere between the two more traditional mealtimes, it has connotations of being leisurely, even luxurious: a meal enjoyed by more fortunate souls at a time of day when most of us are usually stuck at work.
The term is believed to have been coined in 1895 by the writer Guy Beringer in an article for the Victorian-era publication Hunter's Weekly. Titled "Brunch: A Plea", the piece described this new, modern meal as "cheerful, sociable, and inciting".
More than an occasion to eat, brunch was to be seen as a communal event. "It is talk-compelling. It puts you in a good temper; it makes you satisfied with yourself and your fellow beings. It sweeps away the worries and cobwebs of the week," Beringer wrote.
That sense of occasion has endured, supported by the canonisation of certain dishes, such as eggs benedict, which originated in New York in the 1860s, and is now a staple on many British or American menus. In recent years, brunch has been repopularised by the rise of the "bottomless" trend, and restaurants offering special weekend brunch-only menus, complete with elaborate decor and Instagrammable table settings.
Publications such as Time Out regularly compile lists of the best places to do brunch, with hotels and eateries offering themed packages to mark occasions such as Mothering Sunday and Valentine's Day. For many, it is as much an occasion at which to be seen as to actually eat.
But that's not the kind of brunch I live for. While I've enjoyed many a plate of poached eggs on muffins with smoked salmon or wilted spinach, my love affair with this particular mealtime is far less elegant. My earliest exposure to the concept was through my father, who insisted we have it at weekends. As a child I thought that this apparently made-up word was one of his typical dad jokes, only to realise much later that it was a widespread and very real thing.
It was a combination I have never seen before or since, but if someone were to serve it to me today, I would devour it, basking in the glow of happy memories.
More traditionally, we also enjoyed Bangladeshi brunches: omelettes with green chilli, coriander and finely chopped onions, fried in hot, frothy ghee, served over basmati rice fried with more onions and green chilli; flaky parathas with finely sliced, lightly fried spiced potato; aromatic creamy shemai with buttered toast and plenty of hot, sweet cha. I remember these childhood meals with fond clarity. The clattering of pans and utensils in the kitchen as my mother cooked, the sound of the television in the next room, my sisters and I helping to set the table. It was a feature of our weeks, not just because of the food, but thanks to the ritual of time set aside and conversations shared.
Occasionally, we would also venture out for a brunchtime treat. The iconic Sweet Centre on Bradford's Lumb Lane, where we would go for chana masala, curried chicken livers, sweet halwa and oil-drenched puris, is still a favourite. With its Formica tables and tiled floor, the interior was a far cry from the opulence of some faraway hotel in London or New York, but the dishes were and still are the definition of soul food.
I am not alone in finding nostalgia in such meals. The soaring popularity of chains such as Chaiiwala and Dishoom, the latter of which famously offers a fusion breakfast menu, along with an array of independent South Asian eateries, attests to this. On many menus, dishes such as masala baked beans and masala eggs have become brunch staples, as young Asian chefs and customers have become increasingly enthusiastic about fusing traditional and modern ideas when it comes to brunching.
Recently, brunch has also taken on a new significance in my life. As parents of young children, my friends and I often meet at weekends at a cafe with a playground on site. Ostensibly, we go there to eat, but really it's all about spending time together. We snatch fragments of conversation over flat whites before dashing off to rescue a child from the climbing frame, tag-teaming with our partners so that at least one of us can enjoy a few mouthfuls of avocado toast and cold egg, then swapping over.
It's a world away from the indulgent, social-media-worthy meals I enjoyed in the past, but it's what brunch means for me today. A time to connect, to talk, and to blow away the cobwebs, just as Beringer wrote all those years ago.
Topics
---
Get the Hyphen weekly
Subscribe to Hyphen's weekly round-up for insightful reportage, commentary and the latest arts and lifestyle coverage, from across the UK and Europe
---