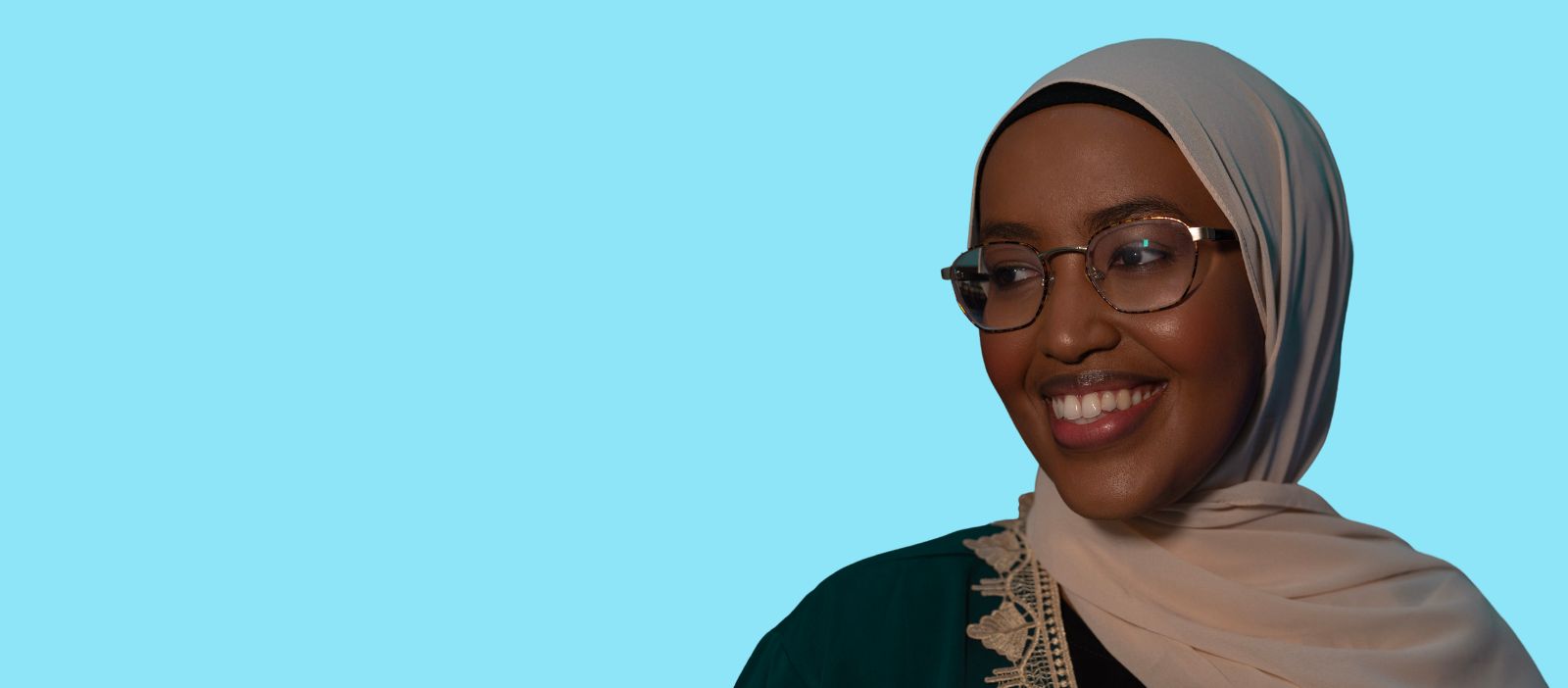 Ayaan Mohamud Q&A: 'I'll always write about Muslim and Somali characters'
The author's enthralling debut young adult novel tackles issues of prejudice, fear and belonging
Ayaan Mohamud, 25, is a newly qualified medical doctor from Wembley, north-west London. Her first young adult novel, You Think You Know Me, has recently been published by Usborne Books.
The book tells the story of 17-year-old Hanan, who moved to the UK as a child refugee when her family escaped the ongoing Somali civil war. While preparing to sit her medical school admissions exam, Hanan's home and school life is rocked by the news of a crime committed by a Muslim. In the weeks that follow, her family and friends face a deluge of Islamophobic abuse, bullying and racism.
Sharing how her own life experiences have informed her work, Mohamud explained: "As it is for most Muslims living in the West, the fear of being abused because of my faith has always been a constant shadow."
You Think You Know Me, which is available to buy now, has been selected as an official World Book Night title for 2023.
Hanan's experience of Islamophobia is central to the book. Have you faced similar discrimination?
Unlike Hanan, I didn't experience it on a daily basis. I went to a very diverse school with a lot of Muslims. However, we do live in an Islamophobic society, and I grew up hearing stories of hate crimes and backlash against the Muslim community, particularly after terrorist incidents had taken place. One of the real-life events the book includes is the so-called "Punish a Muslim Day" in 2018, when letters were sent out to addresses across the UK, encouraging people to commit crimes against Muslims. I was very much on edge around that time.
What do you hope readers will take away from the novel?
The idea that people of faith can be understood. We live in a very secular society and I think someone who believes in something spiritual can often be seen as strange. I didn't want Hanan to come across that way. I just wanted her to come across as human.
We all have a shared lived experience and we're all trying to make sense of the world. Hanan is doing that too. She just has the framework of faith to guide her. I also wanted to show that religion is not like a scarf you just put on. It's your way of life. I tried to show that in Hanan by embedding it into everything else she does in her life.
Hanan faces many challenges throughout the book, but she's always surrounded by the love of her family and community. Is that reflective of Somali culture?
I've always felt understood by my family. In our culture, the family operates like a unit. There's no individualism. The belief is that we're all doing this together. In the book, when Hanan attends a memorial service for someone, the whole family goes to support her. There's no question about it. It was someone who meant a lot to her, so they also meant a lot to her family.
Hanan is often given words of wisdom by her mother. Did you hear similar things growing up?
They're actually Somali proverbs. In our culture, these sayings provide a sort of comfort and relate to whatever you're going through. There are two sayings in the book that Hanan's mother tells her which I grew up hearing from my own mum. The English translation of the first proverb is: "A closed mouth is gold." The second one means: "A stone will always be a stone. If you kiss it or slap it, that changes nothing."
One of the strongest characters in the book is Hanan's grandmother. Did your inspiration for her come from your own relatives?
She is modelled on one of my aunts — my mum's sister — who lived with us for most of my life growing up. She was very no-nonsense. She wasn't super-affectionate but you knew that she loved you deeply.
Name one book that everyone should read?
There are two: Clap When You Land by Elizabeth Acevedo and As Long As The Lemon Trees Grow by Zoulfa Katouh.
What's next for you?
I am editing my next book, which will come out in 2024. It's also a young adult novel about complex and messy family dynamics and sisterhood. I won't be writing about Islamophobia again, but I will always continue to write about Muslim and Somali characters. I don't see how I could write a main character who I don't relate to in some way.
Do you have any advice for aspiring writers?
They always say that you can't be a writer if you're not a reader. During university, I didn't really write or read. At first, that made me doubt myself. But I'm glad I didn't let that get to me. So, for anyone else out there feeling the same way, don't put too much pressure on yourself.
Topics
Selected stories
From pickles and ferments to jams and chutneys, conserving surplus produce allows us to enjoy fruits and vegetables grown in familiar earth, many thousands of miles away

The western world's largest mosque is a point of pride for the country's Muslims, but its impressive scale and ornate design do not reflect their position in the country as a whole

The challenge for Keir Starmer is to combine control and compassion in efforts to tackle dangerous boat crossings