The travelling sisterhood of Muslim women
Going on holiday alone can be challenging. These women teamed up, made memories and created lifelong friendships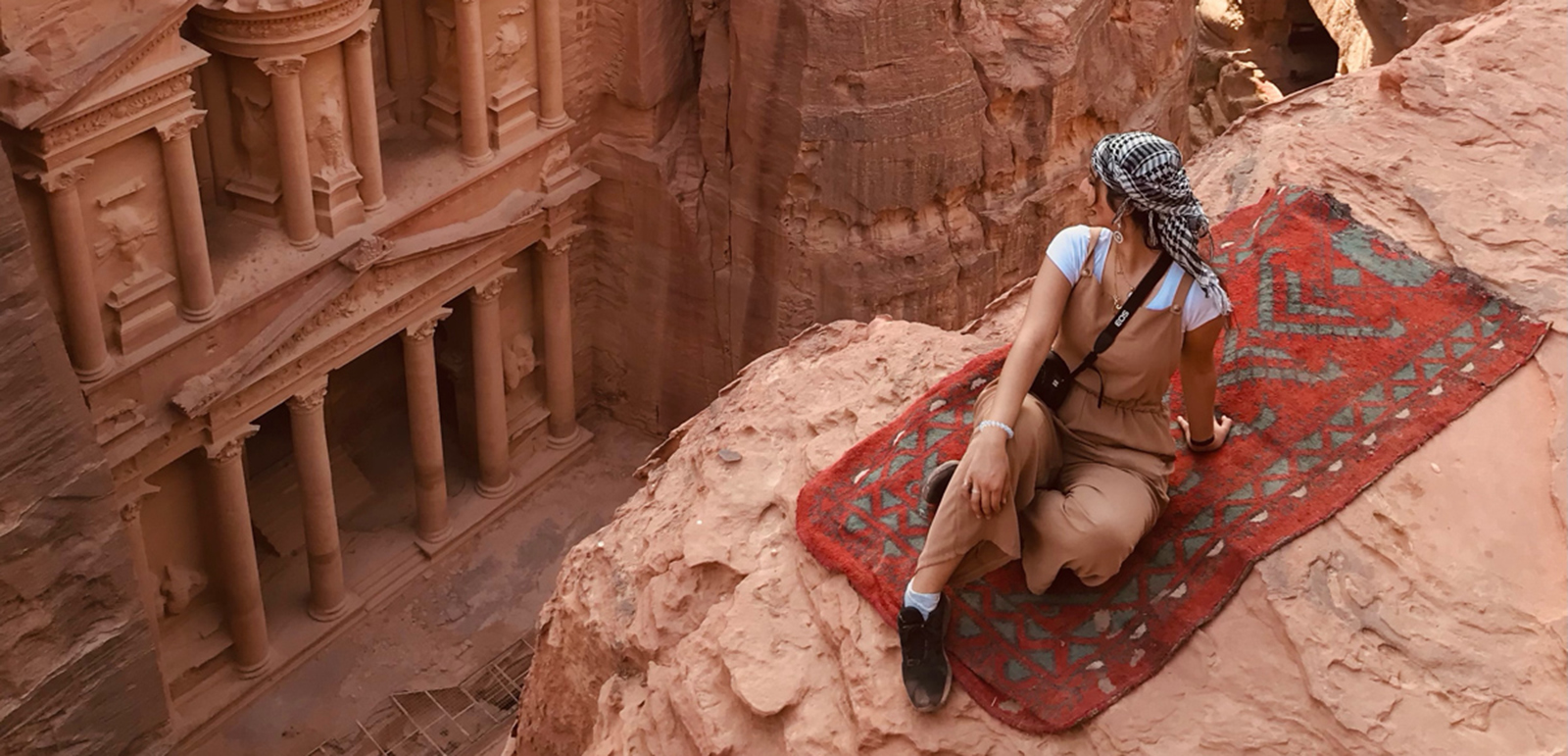 In 2019, Hoda went on holiday to Greece. She had been looking forward to the trip for months and hoped she would remember it for the rest of her life. Instead, it was marred by strange looks and being shouted at in the street because she was wearing a hijab. She returned to the UK with a lingering discomfort about going out in public and questioned whether she would ever go overseas again.
"After that, the idea of travelling abroad left me feeling paranoid and scared," she says.
Dozens of online groups, including The Solo Female Traveller Network and W+OC Who Travel, have sprung up to provide support to women who have had experiences similar to Hoda's. Others, however, have gone further.
Sadia Ramzan, 43, is the founder of the Muslim Women's Travel Group (MWTG). The London-based venture began as a Facebook group in 2015 and has now grown into a dedicated website that connects users, allows them to share their personal travel experiences and organises group holiday packages tailored to solo Muslim travellers who want to see the world with other women of similar beliefs.
Ramzan is well-placed to establish such a platform, having travelled on her own to more than 40 countries, including her favourite destination of Botswana. In 2022, MWTG — nicknamed "the travelling sisterhood" by its members — took 109 women on six international trips, including to Jordan and Kosovo. A further 12 holidays are planned this year, with visits to Japan and Uzbekistan among them.
"Our goal is to help people find their people," says Ramzan, who posts pictures of her travels to nearly 17,000 followers on Instagram. "And anyone can be your sister!"
Ramzan explains that she investigates instances of Islamophobia in destination countries and that, when booking accommodation, aims to find places where nightlife doesn't centre around a city's drinking culture. She also looks into potential problems, such as whether hotels are friendly to women wearing burkinis in swimming pools, and schedules prayer stops on excursion itineraries.
Once she has checked off all those boxes, her focus turns to enjoyment. From go-karting in Tokyo to visiting the ancient carved rock city of Petra in Jordan, she wants the women on her trips to create lifelong memories for themselves and to do things that are out of the ordinary.
"You're away to learn about each other and yourself and it's good to do this while having fun," Ramzan says.
Nazzy, 40, from London, has never travelled on her own but, after discovering MWTG online, is about to go on a trip to Kosovo with the group. "I don't have many Muslim friends," she says. "It'd be nice if I didn't have to explain my religion all the time."
MWTG organised its first three-day group holiday to Kosovo in March 2022. The highlights included visiting Jashar Pasha's Mosque in Pristina and trekking through the snow-covered Rugova mountains in neighbouring Montenegro.
Maarya, 24, used to worry about travelling to unfamiliar countries alone, but joining the group has given her a new sense of freedom. She describes an incredible seven days exploring Jordan's historical wonders and connecting with a group of women she now sees as close friends.
For her, going on the trip signalled the start of a new "life-changing" period. She is more confident and eager to explore more of the world. She's also going back to Jordan this year as MWTG's group lead.
Meanwhile, Ramzan hopes to expand to even more adventurous destinations.
"We want to go to untouched places," she says. "We're not all fancy resorts, but going to Antarctica isn't easy"
Topics
Selected stories
From pickles and ferments to jams and chutneys, conserving surplus produce allows us to enjoy fruits and vegetables grown in familiar earth, many thousands of miles away

The western world's largest mosque is a point of pride for the country's Muslims, but its impressive scale and ornate design do not reflect their position in the country as a whole

The challenge for Keir Starmer is to combine control and compassion in efforts to tackle dangerous boat crossings