Young Muslims feeling the pinch as grim winter looms
With rent and energy costs rising and wages stagnating, it is the under-30s who will struggle the most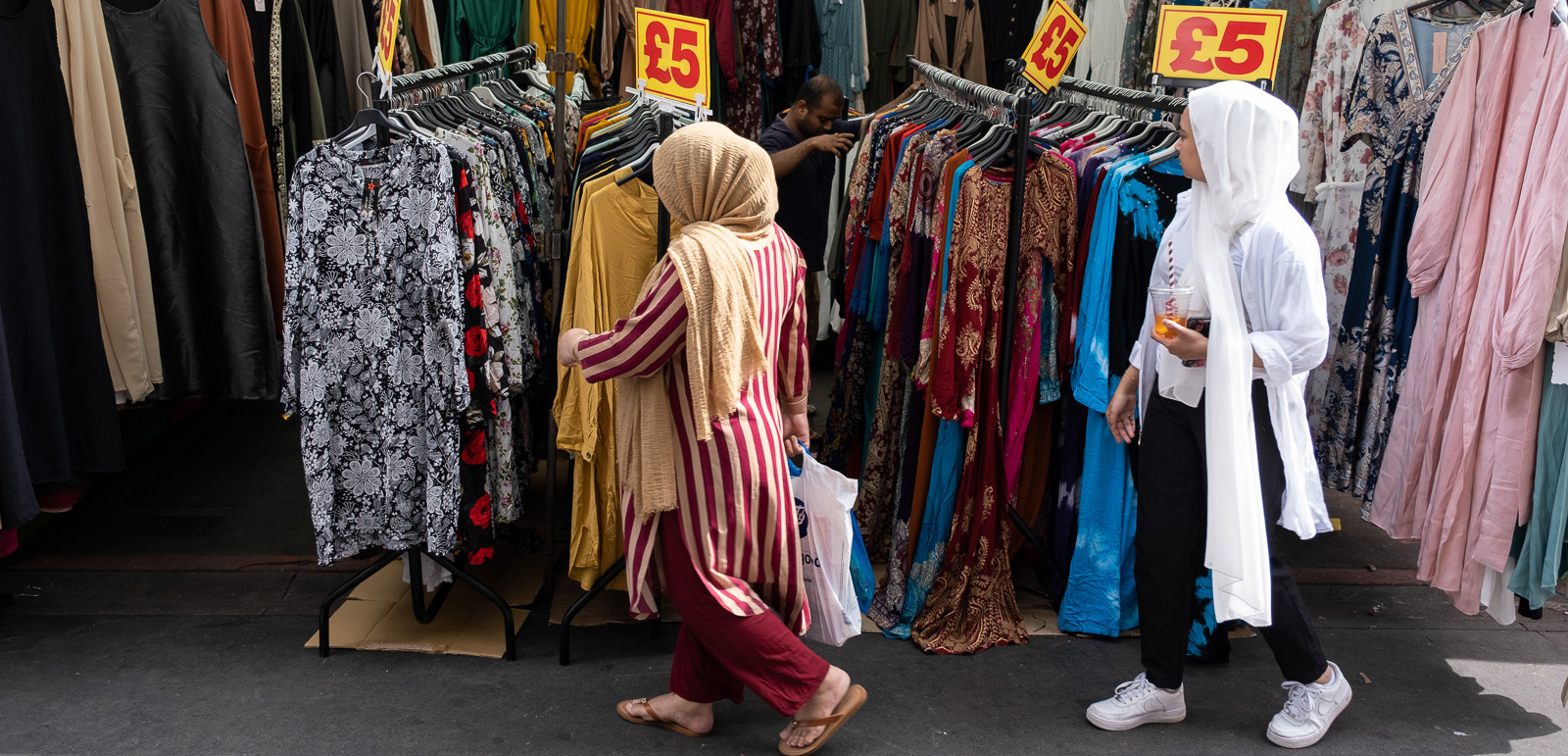 Increasing numbers of young British Muslims are experiencing severe financial hardship in the wake of the Covid-19 pandemic and the cost of living crisis, including rising rents and wage stagnation.
A February 2022 report by the London-based thinktank Intergenerational Foundation has indicated that people under 30 will face the greatest hardship in the face of rising prices, falling wages and increasing job insecurity. While those factors are already affecting millions of lives across the country, they will be felt disproportionately by members of minority groups and people from less affluent backgrounds.
According to recent figures from the Muslim Council of Britain, almost 50% of Muslims in the UK are under the age of 25, placing them at the frontline of the crisis.
Fatima Mohammed still lives in her parents' rented four-bedroom home and views it as her religious duty to take care of those close to her. "I cannot experience the cost of living crisis as an individual. I have to experience it as a unit, see how it impacts my family and the people I love, and take on their financial obligations, too," said the 25-year-old from Bristol, who is studying for a masters degree in law. "These things do not happen in a vacuum."
Fatima works part time while completing her studies and earns around £1,300 a month as a marketing assistant. She pays £600 for rent and bills, leaving her with £700, barely enough to cover her travel to university and pay her own expenses. She also helps with the cost of clothes, shoes, and activities for her four siblings.
In the UK, members of minority ethnic communities are generally more likely to live in multigenerational households than their white peers. While this has long been a popular choice, the cost of housing means that many now have no other option.
Fatima explained that many young British Muslims believe home ownership is increasingly unviable: "They wonder if they'll be able to buy a house and save for the future. For me, if I don't contribute to the household and just think about my own finances, I ask myself, 'Am I a bad Muslim?' There is a deep sense of guilt. My worries are not just whether I am able to buy a flat for myself or travel, but what are my parents going to do when they enter retirement age?"
Muhsin Ali, 25, a trainee lawyer from Cardiff, faces similar struggles. He lives with his mother and two siblings and is the breadwinner of the family. His outgoings include the majority of the rent and electricity and gas bills which total £900 per month. With a monthly income of £1,800, he uses the remaining £900 to pay for the groceries and other necessities.
"It's tough because I planned to move out in 2020 and now it seems impossible with rising costs," he said. "I feel a heavy responsibility on my shoulders with this cost of living crisis as I have to stay at home and help with the bills as rent, gas and electric bills have risen and my mum cannot pay them by herself."
In an effort to make ends meet, many young people take on a second job, which is often working as virtual assistants and couriers for companies such as Amazon and Deliveroo. While many of these opportunities are highly casualised, making them easy to fit in around other commitments, they also lack the employment protections afforded to other workers.
Hania Mubarik, 22, is a laboratory training specialist from Surrey. She earns around £2,100 a month after tax and lives with her father. After covering the rent and bills, she is left with £900, some of which is earmarked for saving for a house and charitable donations.
Hania has considered launching a small business to supplement her income. But she lacks the necessary start-up funds. "I have thought about starting a plus-size clothes or accessories business, but I don't have nearly enough savings and taking out a loan would put further pressure on me," she said.
The rising cost of living has had an adverse effect on her social life. "At this age, nobody should feel exhausted by working too much and they certainly shouldn't feel that they will not reach their goals," she said. "I am worried about the cost of going out."
Another area of Muslim life set to be hard hit by the cost of living is charitable giving, one of the five pillars of Islam. During Ramadan alone, the UK Muslim community donates around £150m to domestic and international causes every year. The National Zakat Foundation has reported a 70% year-on-year increase over the past 12 months in applications to its hardship relief fund.
Across the country, credit card and overdraft use have soared in recent months. Recent Bank of England data shows that the annual rate of credit card borrowing was 13% higher in July 2022 than the previous year. Given that interest-based loans are not considered halal by some, however, young Muslims are less likely to use these options.
"We don't have access to the same lines of credit as we can't get sharia-compliant overdrafts," said Aziz Deen, an Islamic finance lawyer from Bristol. "For many young Muslims, that means they can't weather the storm compared to their non-Muslim counterparts."
Khizar Mohammed, community lead at the online platform Islamic Finance Guru, explained that younger Muslims face a much more precarious future than their parents and grandparents. "Usually, the older generation may have some finances that they can rely on," he said. "Houses they have bought or sold, and many are married and can get support through that way. Gen Z Muslims tend to be studying and can't work full-time jobs. It limits their opportunities for growth."
When I asked Aziz for a possible solution, he took a long-term view, saying: "We need greater financial literacy among the Muslim community and we need financial systems in place that are halal to create generational wealth."
While that kind of forward planning is important, as a grim winter of rising energy costs looms, people like Fatima are already worrying about how they will get through the next few months. "All I can do is hope for a new government soon that cares more about people than the bottom line," she said.
Topics
Selected stories
From pickles and ferments to jams and chutneys, conserving surplus produce allows us to enjoy fruits and vegetables grown in familiar earth, many thousands of miles away

The western world's largest mosque is a point of pride for the country's Muslims, but its impressive scale and ornate design do not reflect their position in the country as a whole

The challenge for Keir Starmer is to combine control and compassion in efforts to tackle dangerous boat crossings