The UK has failed on its promises to tackle inequality
The pandemic and cost of living crisis have left some of our most vulnerable communities, including children of Bangladeshi and Pakistani heritage, without a safety net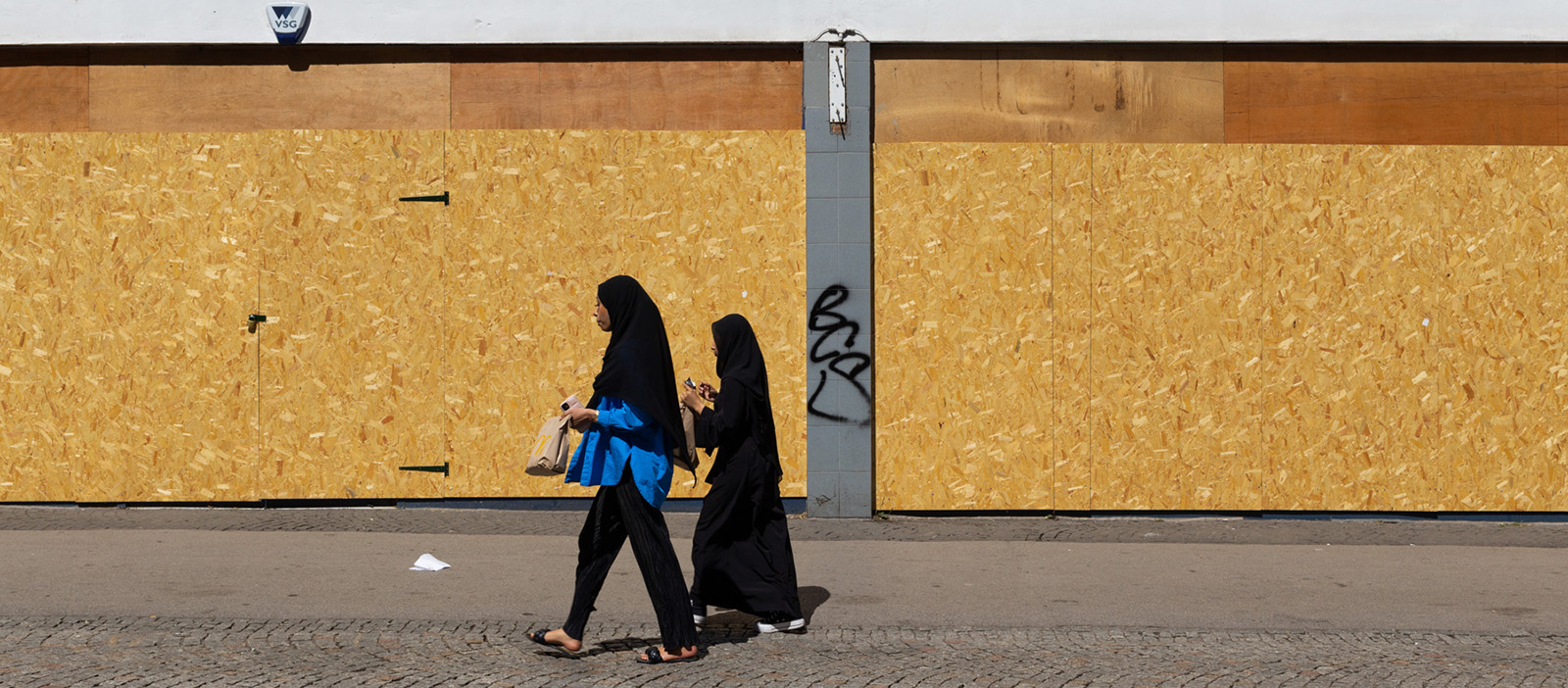 In 2016, Alan Milburn, the former chair of the government's Social Mobility Commission included this clear and damning conclusion about the aspirations and life chances of young British Muslims.
"The British social mobility promise is that hard work will be rewarded. Unfortunately, for many young Muslims in Britain today, this promise is being broken." he wrote.
Five years later, in a dramatically different post-Brexit Britain, not much has changed.
Milburn, who resigned as commission chair in 2017 in response to a lack of progress on social mobility continued: "Young Muslims themselves identify cultural barriers in their communities and discrimination in the education system and labour market as some of the principal obstacles that stand in their way. Young Muslim women face a specific challenge to maintain their identity while seeking to succeed in modern Britain."
The first annual report from the Social Mobility Commission under the leadership of Katharine Birbalsingh, was published last month and contains some grim findings. Both the coronavirus pandemic and years of austerity have rendered the challenges to social mobility even harder. For already vulnerable youngsters, the barriers arrive at an early stage. The SMC's preliminary findings indicate that two thirds of disadvantaged pupils and more than a third of all other pupils fail to achieve a good pass in English and Maths at GCSE.
The UK government's Social Mobility Commission defines social mobility as the link between a person's occupation or income and the occupation or income of their parents. Where there are strong similarities between generations, there is a lower level of social mobility. Where there is a clear difference, there is a greater degree of social mobility, be it positive or negative.
As anyone who lives here knows, the United Kingdom is a country with a deeply rooted class structure, but extraordinarily ill at ease when it comes to actually talking about it.
At the same time — and especially over the past few years — it has also become one of the most unequal countries in the world. Research by the thinktank IPPR North in 2019 demonstrated that regional divides in the UK are among the worst in the developed world, with mortality rates higher in parts of England than places in Turkey, Romania and Poland.
For centuries, it has broadly been accepted that the UK's inequalities — entrenched along lines of class, race, gender, ability and faith — are a simple fact of life. Now, though, the multiple, ongoing and overlapping crises affecting Britain have forced those in power to reconsider that position.
Before the cost of living crisis took hold, the British public has been forced to endure more than a decade of austerity, devastating public services, eroding much of the welfare state and forcing millions of people and the communities they live in into a spiral of poverty and decay.
If you really need proof of this, just take a walk down pretty much any high street in the country and you will see empty shops and buildings. While the decline of our town centres has been long in the making, thanks in large part to the rise of online shopping, it has visibly accelerated during and since the implementation of Covid-19 lockdowns with almost 50 shops a day disappearing from UK High Streets.
The ugly and shameful truth is inequality continues to become more entrenched in Britain. With the implosion of Boris Johnson's Conservative government and his resignation this week, it now seems impossible to overcome the challenges we face. The numbers speak for themselves.
According to data collected by the Trussell Trust, the organisation's national network of food banks distributed more than 2.1 million emergency food parcels to people in crisis between April 2021 and 31 March 2022. That's a year-on-year increase of 14%, compared to the same period in 2019-2020. The figures also show that 832,000 of those parcels went to children.
According to the Office of National Statistics (ONS), child poverty affects an estimated four million children. In 2020, the ONS published data showing child poverty disproportionately impacts on ethnic minority communities. Out of all ethnic groups, children of Bangladeshi and Pakistani heritage are the most likely to live in low-income households. These families are also overwhelmingly Muslim.
Overall, the children of South Asian families were 2.5 times more likely to live in low-income households as during the period from 2013 to 2017. However, children in families of Indian heritage households were shown to be some of the least likely to be living in poverty.
For social policy to work and tackle entrenched and deepened inequalities, it is vital that policy makers develop a more detailed and sophisticated understanding of how race, class and specifically Islamophobia impact the lives of working class Muslims of Bangladeshi and Pakistani heritage.
The UK census is due to be published in October this year. It is expected to show a more accurate picture of how truly diverse and multi-racial Britain is — a picture that is at total odds with the dangerous and divisive myths that many of those in power continue to churn out. There is little doubt that statistics pointing to any increased diversity across Britain will be used as a weapon by some to push for the further advancement of "British values" and a manufactured angst over British identity and way of life, rather than focusing on creating a country where everyone is able to thrive, regardless of race, faith or class.
Topics
---
Get the Hyphen weekly
Subscribe to Hyphen's weekly round-up for insightful reportage, commentary and the latest arts and lifestyle coverage, from across the UK and Europe
---