My Westminster: Hamza Taouzzale
The London borough's first Muslim lord mayor takes Hyphen for a stroll around his neighbourhood and the places that mean the most to him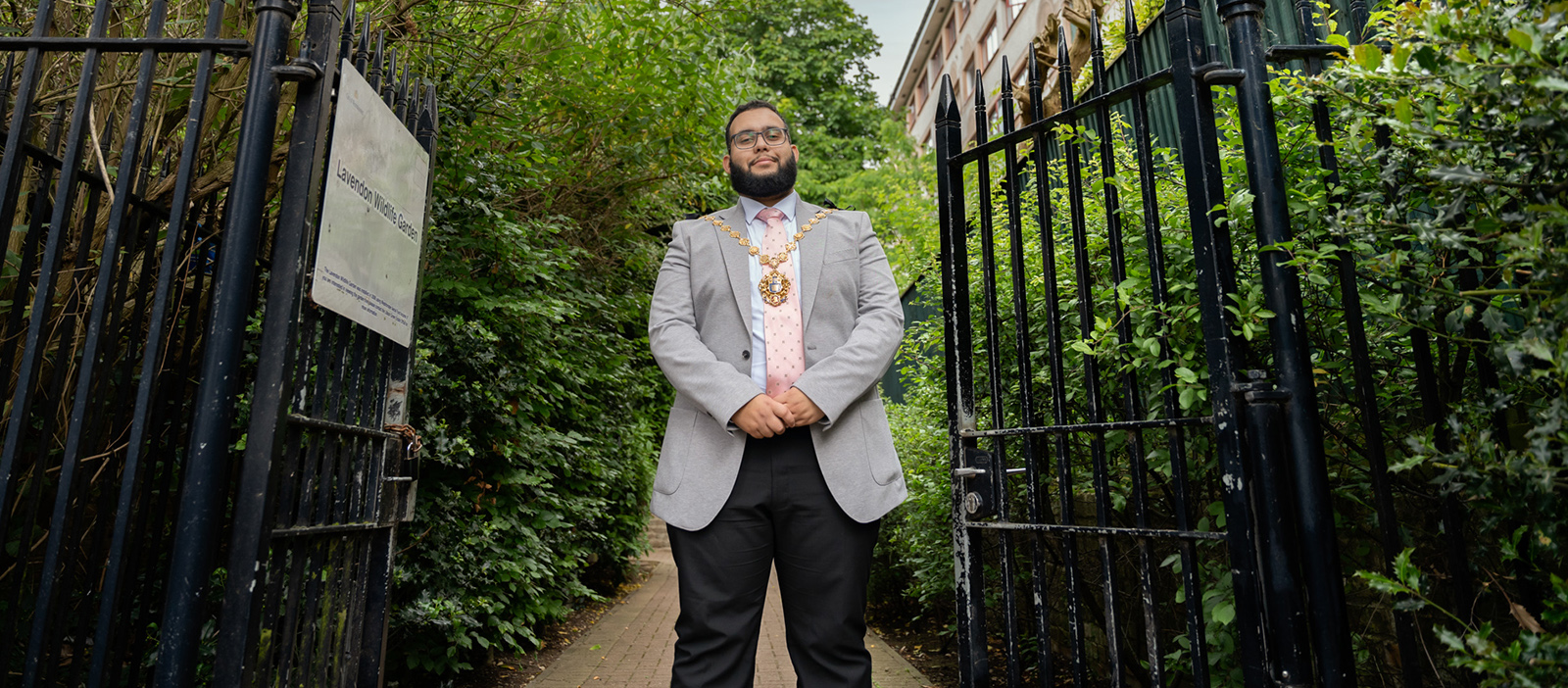 You might recognise Hamza Taouzzale from his prominent place in the royal box at the Queen's recent platinum jubilee concert, seated in front of Prime Minister Boris Johnson. In May, the 22-year-old Moroccan-British Londoner became the first Muslim and the youngest person ever to be appointed lord mayor of Westminster. A big music fan — his favourite artists range from Kanye West and Future to Santan Dave — his other claim to fame is appearing in the video for the song Blinded by Your Grace, by Stormzy.
Back in 2018, Taouzzale made headlines as the youngest person elected to Westminster council. The Labour party chose the Queen's Park ward councillor as lord mayor after winning control of Westminster from the Conservative party in the UK local elections. We caught up with Taouzzale for a walk around the Westminster neighbourhood that has shaped his life so far.
Lisson Green Estate, Marylebone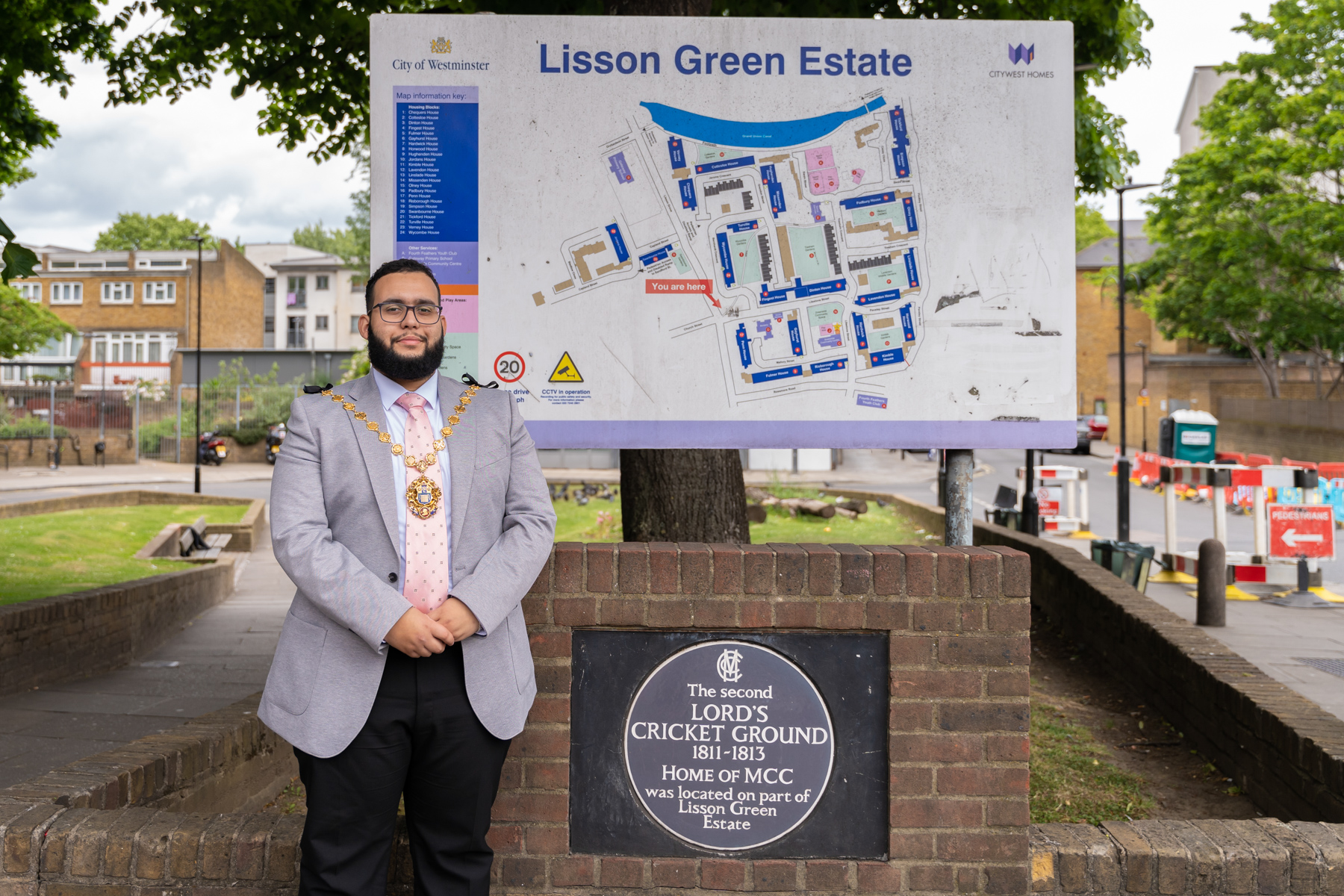 "I can't see myself living anywhere else," Taouzzale said of the sprawling Marylebone estate that his grandmother moved to from Morocco in 1973. He still lives there with his mother and three younger siblings.
The 1970s development is among Westminster's largest, with 26 buildings housing over 1,300 people, and dominates one of the UK's most deprived areas. However, according to Taouzzale, those statistics obscure its strong community spirit.
"Everyone knows each other. You could pop into the local shop and ask if there's a meeting at the school, and someone there would know," he said.
Taouzzale played football on the estate pitch as a child — he supports Chelsea — and appreciates the game as a great unifier of people. "Go anywhere in the world, talk about football, someone will understand what you're saying," he explained.
He also speaks passionately about the estate's diversity: "You'll have someone from Poland next to someone from Bangladesh, Iraq, Morocco or Jamaica. It's a microcosm of what the world should be like."
King Solomon Academy, Penfold Street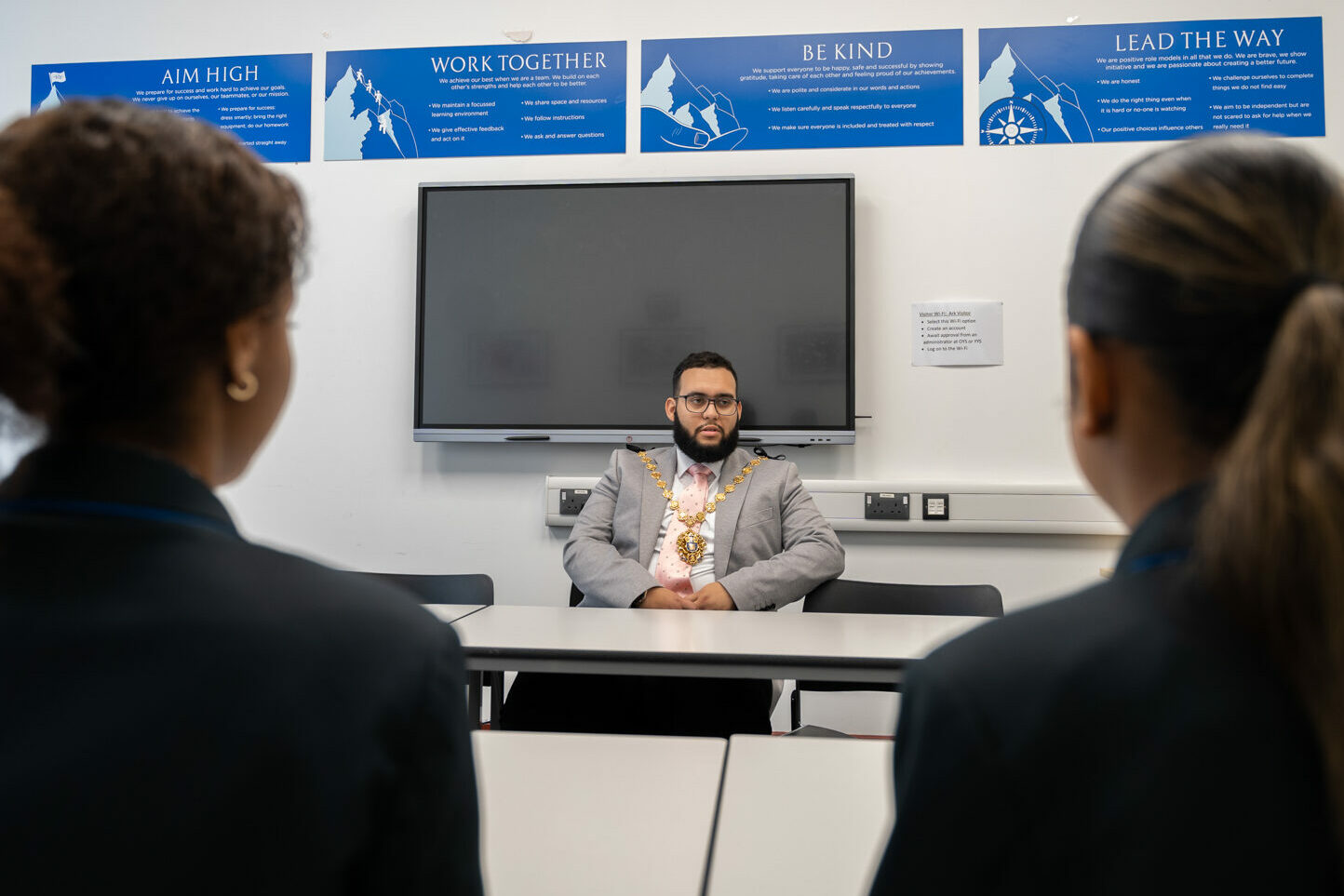 Taouzzale's old secondary school — rated outstanding by Ofsted — is a place of great nostalgia. "I say to young kids, school might seem tricky, but they're probably the best years of your life. Have fun, work hard," he said.
He took A-level politics at the academy and got interested in politics when he realised the value of community knowledge. Then came a degree from Goldsmiths and a recent masters in global affairs from King's College London.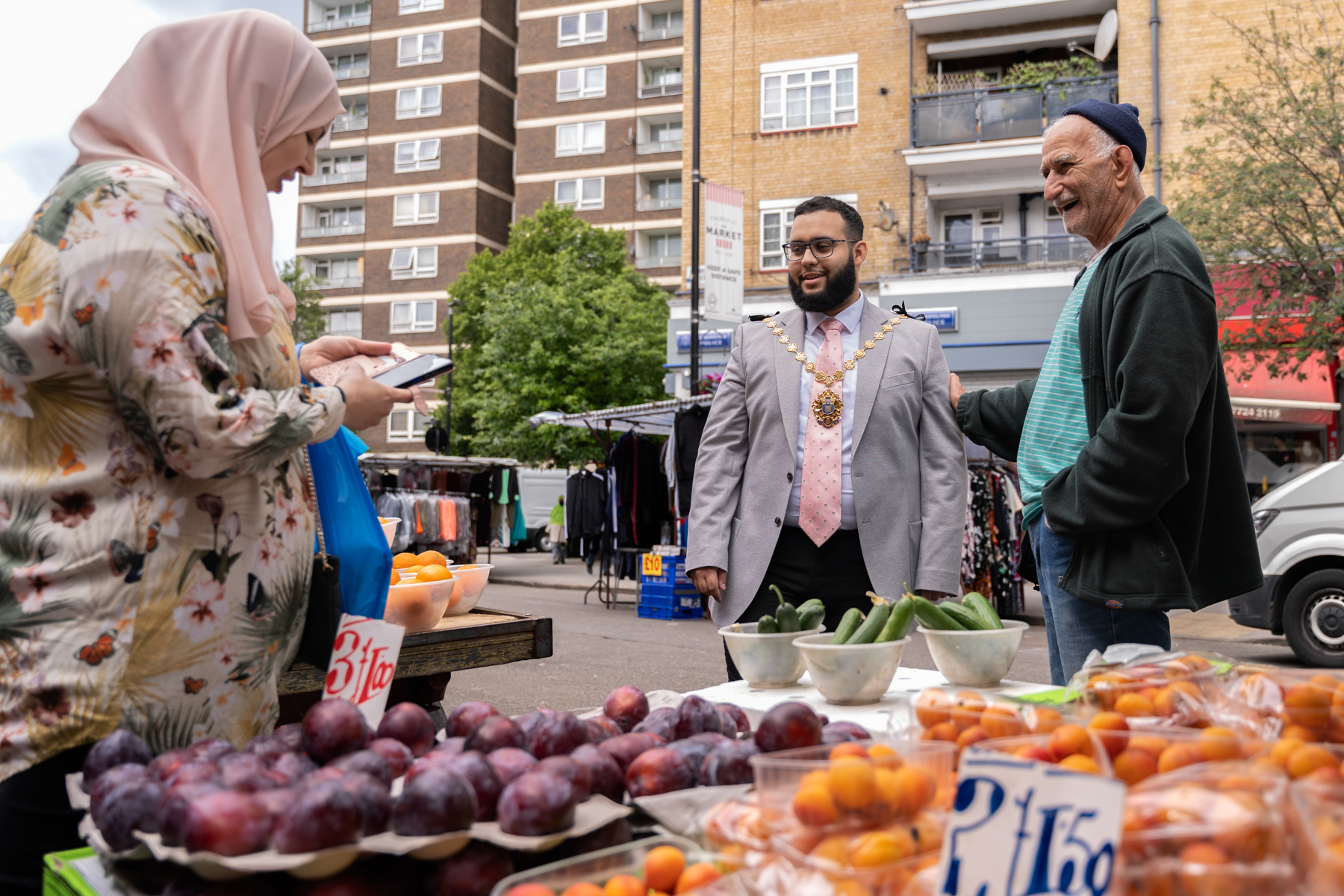 The neighbourhood's bustling centre is where Taouzzale shops today and recalls his mother buying ingredients for Moroccan dishes. "One of my earliest memories — probably around age four — was standing here next to my mother while she picked out vegetables," he said.
Stopping by a watch stall that has been run by owner Mohammed Chaudhry for 35 years, he said: "There's arts and antiques, clothes from all over the world, a fishmonger, cafes and restaurants. There's nowhere else I can think of where it's all in such close proximity."
Church Street Library, 67 Church Street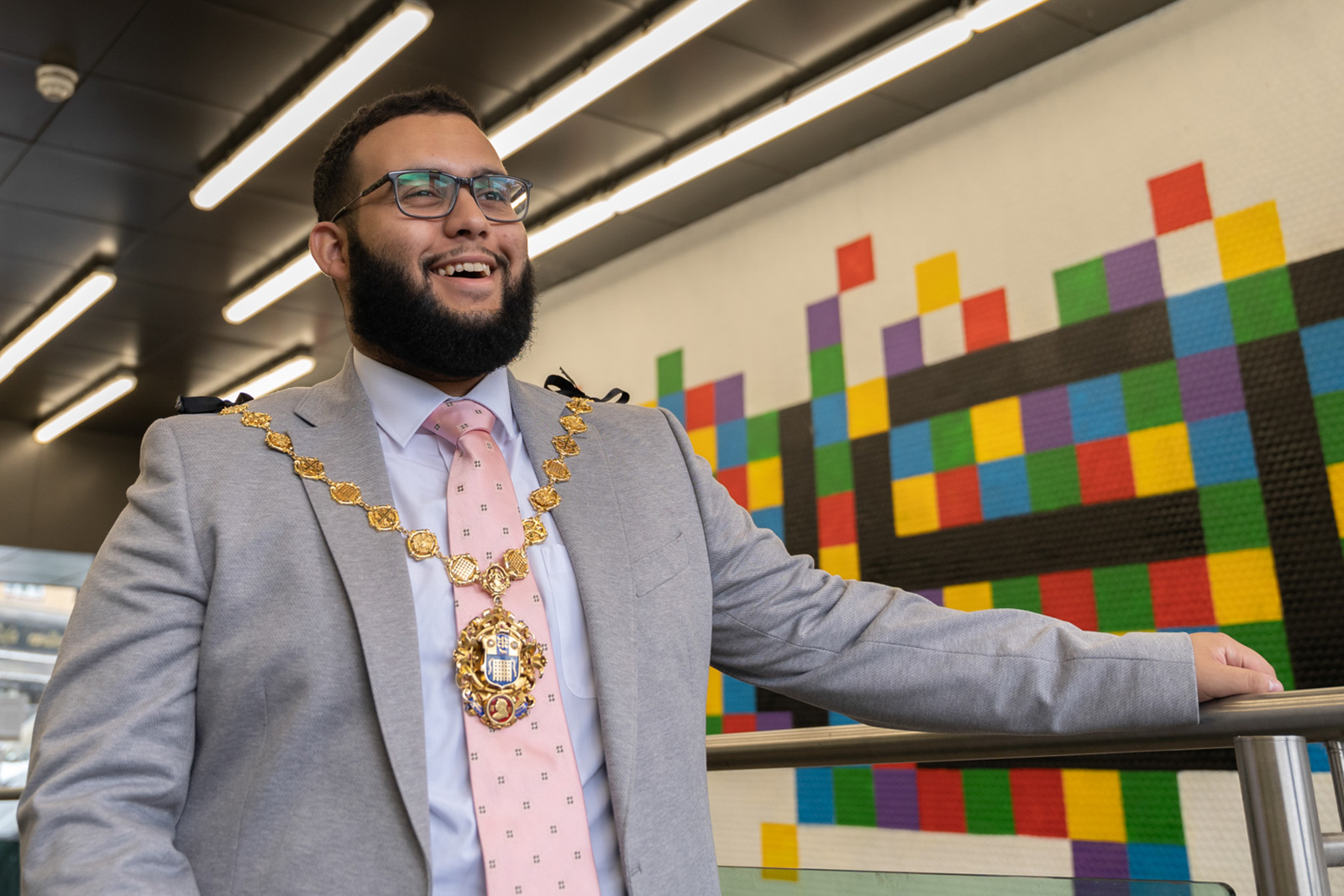 This is where Taouzzale came to play card games with friends every Saturday. Libraries are often low-hanging fruit when it comes to council cuts, with at least 800 closing across the UK since 2010, but to Taouzzale they provide a variety of vital services.
"Libraries are community spaces, they're for books but also places to meet, hold events, for kids to hang out, for parents to do classes," he said.
As we walked, Taouzzale was stopped by local residents congratulating him on his appointment and requesting selfies.
"I feel so proud, a bit emotional," he said. "For people to see you representing them and to be proud and happy for you is an unmatched feeling."
Taouzzale defines his one-year mayoralty, which is a non-political and ceremonial role, as an opportunity to connect the residents of Westminster with the outside world. "I'm the middle man," he said.
Second Shot Coffee, 49 Church Street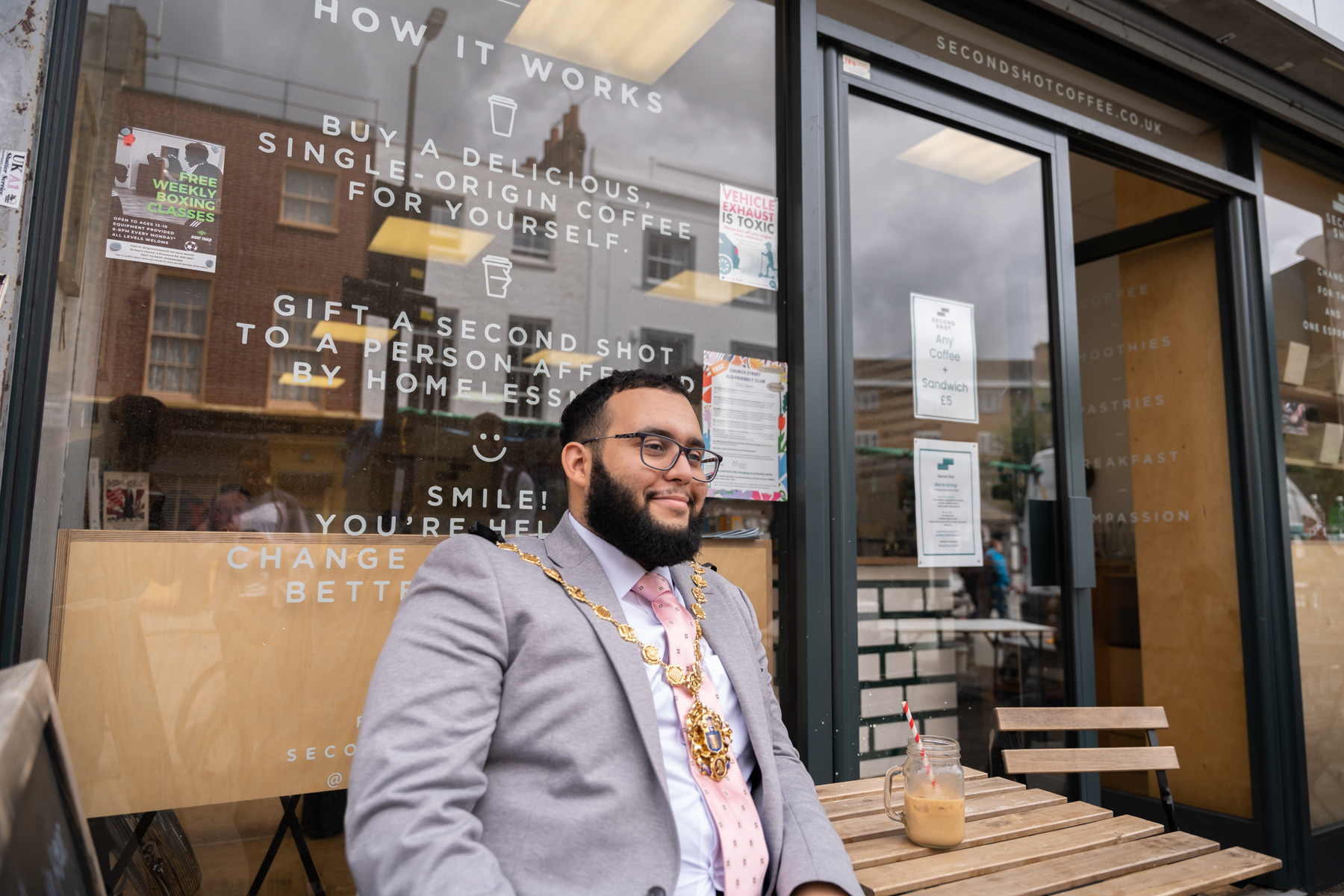 Taouzzale's favourite cafe is a social enterprise that trains and employs people affected by homelessness. "It's a nice spot, really tidy, neat and modern," he said. "After lockdown, people wanted to get out a bit more and I'd come here with friends."
He also reflected on the contrast between the tourist image of Westminster and his local community. "The palace is less than two miles from Church Street — you wouldn't think that because of how different they are," he said.
Shtaura Falafel Restaurant, 16 Church Street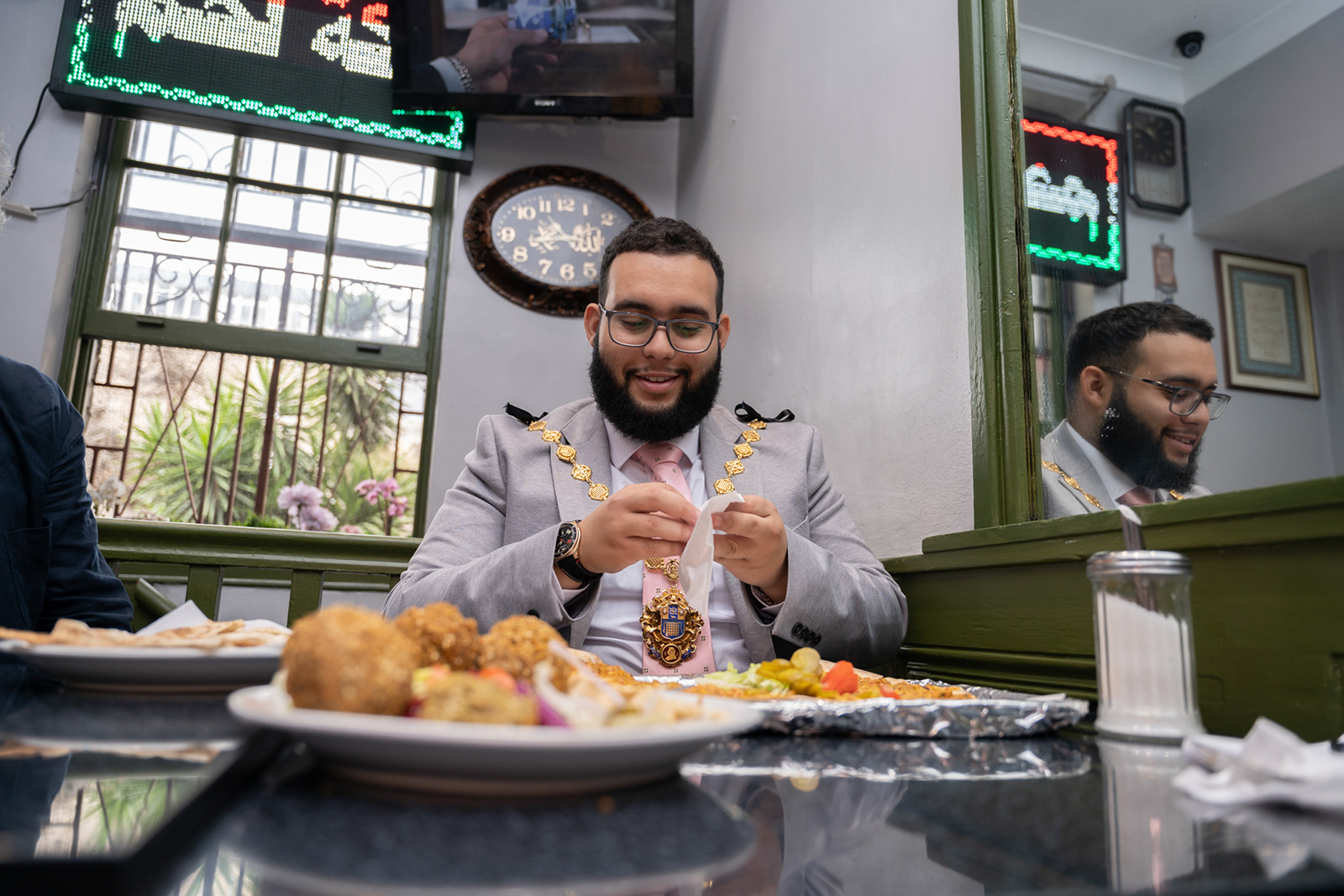 Taouzzale's longtime favourite place to get a snack is an independent Lebanese restaurant: "I'd finish school and meet friends here. It's really affordable. I love the chicken manaeesh and chicken shish," he said, while accommodating several requests for selfies.
Taouzzale's appointment has met with overwhelming positivity from both Muslims and non-Muslims and he stresses that it is his job to "represent everyone". One significant change that he has made is appointing an imam — Kabir Uddin, who also works at HMP Wormwood Scrubs — as the Lord Mayor's chaplain for the first time. The role of the chaplain is to provide the Lord Mayor with spiritual, moral and pastoral support during their term of office.
Fourth Feathers Youth Club, 12 Rossmore Road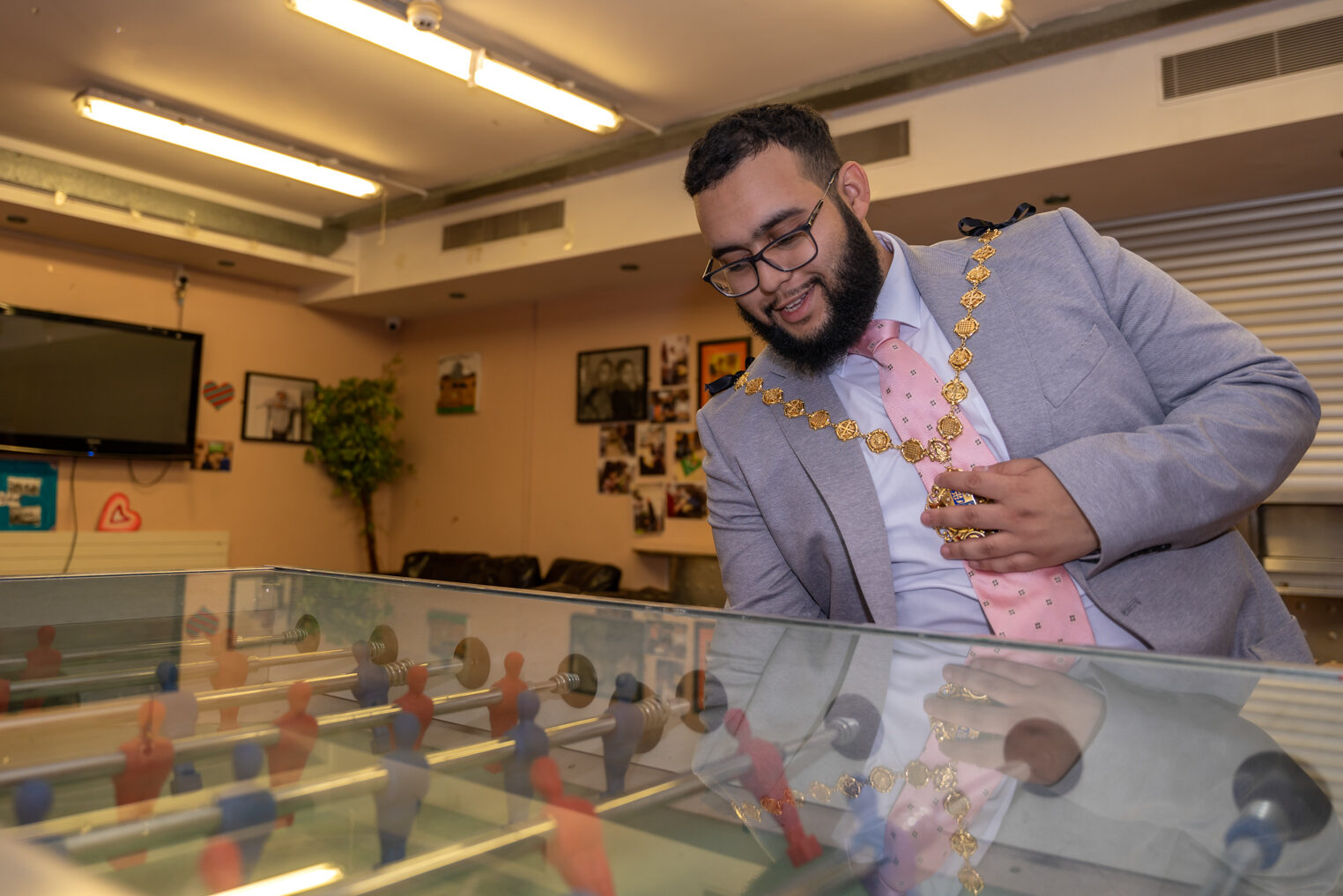 This 50-year-old club, which caters to people under the age of 25, is where Taouzzale used to take classes in the martial art Muay Thai.
He is still a member and explained that "young people need places like this. It's not just a youth club, it's a community centre."
As a councillor, Taouzzale often called for more activities for young people and his chosen mayoral charity is the Young Westminster Foundation.
The role of Lord Mayor is non-political and mainly ceremonial, but it does allow the person holding office to draw attention to issues that they care about. One of Taouzzale's priorities is raising the visibility of Westminster neighbourhoods, like his own, that are often overshadowed by more affluent areas of central London.
"If I meet an ambassador or a wealthy person in a position of power, I'd say, 'This is Church Street. Why don't you come and help us here, rather than do it all on other side of the city?'"
Topics
Selected stories
From pickles and ferments to jams and chutneys, conserving surplus produce allows us to enjoy fruits and vegetables grown in familiar earth, many thousands of miles away

The western world's largest mosque is a point of pride for the country's Muslims, but its impressive scale and ornate design do not reflect their position in the country as a whole

The challenge for Keir Starmer is to combine control and compassion in efforts to tackle dangerous boat crossings