Leeds Palestinian Film Festival 2023 uncovers a wealth of hidden stories
Now in its ninth year, the annual event has never felt more urgent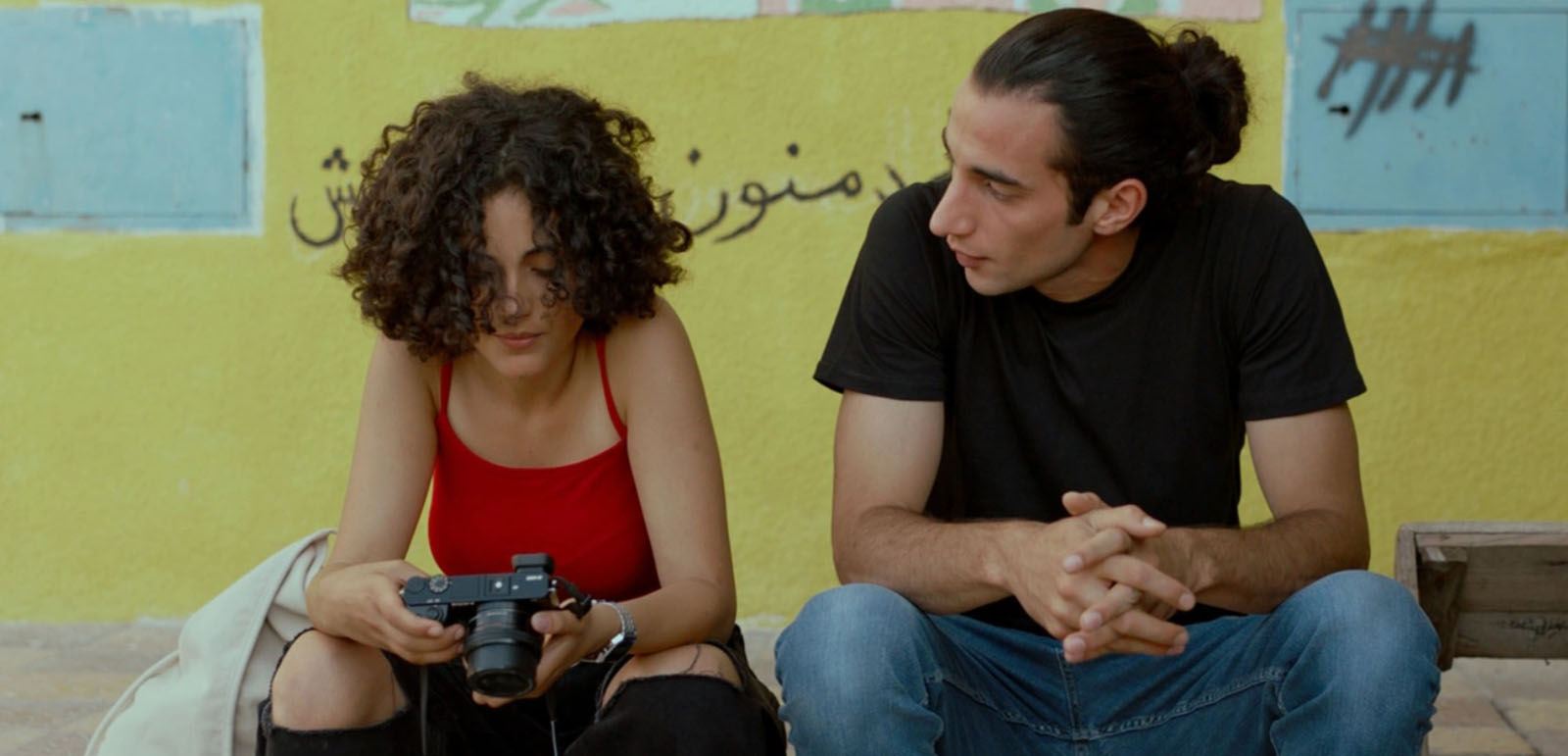 As the Israeli bombardment of Gaza continues to escalate, the messages conveyed at the annual Leeds Palestinian Film Festival feel more urgent than ever before. With this year's theme of "hidden stories", the festival aims to amplify the voices of Palestinians and highlight the history, culture and politics of the Palestinian state.
"There are so many powerful messages coming out of Palestine and being documented by people from the region," says co-director Helena Jones. "The festival is a very effective way for us to share those stories and to realise that there are real people behind the headlines and horrors we see on our screens every day."
Returning for its ninth year, the festival launched on 7 November and will run until 9 December, with more than a dozen events taking place around Leeds, including film screenings, singing and embroidery workshops. Frances Bernstein, another festival organiser, hopes that the varied programme will challenge stereotypes and foster an environment for meaningful conversations about the situation in Palestine.
"People are craving more understanding of what's going on and wanting spaces where they can talk about it," she says. "This year, more than ever, the festival provides a space for calm and informed learning and discussion."
Here are some of the team's highlights from this year's lineup:
This feature-length documentary by Canadian director Tim Schwab focuses on the lives of Palestinian filmmakers and media artists living in Israel, the Palestinian Territories and the Middle East. Featuring interviews and excerpts of the artists' work, it documents a people's struggle for self-determination and the relationship between art, personal experience and politics.
The coming-of-age drama tells the story of Tamer, a teenage Palestinian boy who experiences a political awakening, sparked by a pretty, outspoken girl in his high-school class. Writer-director Firas Khoury opens a window to the rarely represented experiences of young Palestinian citizens of Israel. The film won three awards, including best film, at the Cairo Film Festival in 2022.
Directed by Garry Keane and Andrew McConnell, Gaza offers a cinematic portrait of what life was once like for people within the now-besieged territory. "It's not a misery film," says Bernstein. "It shows the beauty, variety, creativity and humanity of people in Gaza. We felt it was an important antidote to the bombing people are seeing on their screens every day. It's a beautifully shot film."
Based on the experiences of directors Eric Axelman and Sam Eilertsen, this feature-length documentary examines the narratives of Israel passed on to young Jewish people in the United States — and the sharp turn the filmmakers' lives take when they witness the treatment of Palestinians within the state. The screening will be followed by an online discussion with Axelman. "It's very illuminating as to how people are conditioned into their thinking about Israel and Palestine and how it's possible to challenge and change that," says Bernstein.
Often referred to as the "Palestinian Nelson Mandela", Marwan Barghouti is a popular Palestinian political figure serving five life sentences for multiple counts of murder in connection to his leadership of a paramilitary faction of Fatah. This feature-length documentary tells his story through the eyes of his wife and children, focusing on his incarceration in Israel since 2002, his family's visits and the ongoing campaign for his release.
Tadhamon — Song and Solidarity
Formed in 2018 in Sheffield, the Tadhamon Singers perform in solidarity with the Palestinian struggle. During this workshop, at which attendees can learn songs in English and Arabic, the choir will also deliver a presentation on their tour of the West Bank and Nazareth in 2022. Serving as the festival's official launch event, the lord mayor of Leeds will be present.
Topics
Selected stories
Religious leaders from Spain, Germany and Sweden speak about events in the Middle East and the consequences for their communities

Is the Gaza truce a turning point in the Israel-Hamas war? Our panel discuss this and other topical issues. Plus, a look at the Muslim renters dealing with London's housing crisis

The filmmaker on her life, work and why telling women's stories is more important than ever