Tensions from Israel-Palestine conflict must not be allowed to spill into UK communities, say interfaith leaders
Rising incidences of both Islamophobia and antisemitism have been reported in recent days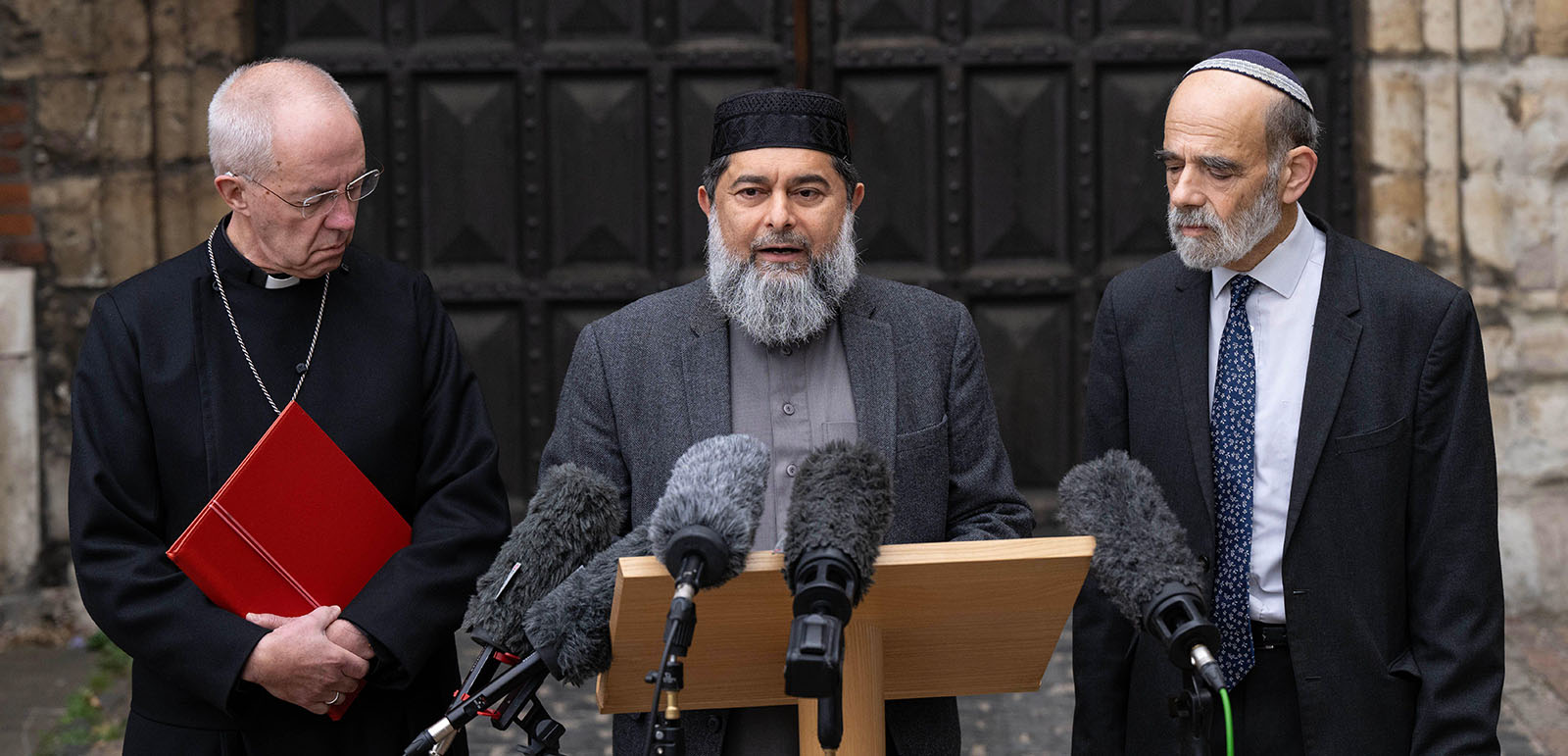 Senior interfaith leaders have expressed deep concerns for Jewish-Muslim relations in the UK amid the worsening Israel-Palestine conflict.
The growing fears follow a Hamas attack on Israel on 7 October that left more than 1,400 people dead. Since then, more than 3,700 people have been killed by Israeli strikes on Gaza, according to the Palestinian territory's health ministry.
"Some British Muslims will feel increased hostility towards Jews in Britain and some British Jews will feel increased hostility towards Muslims in Britain," said Mohammed Amin, co-chair of the Muslim Jewish Forum of Greater Manchester. "Those reactions are wrong, but they are quite critical responses, given human nature.
"Our organisation's view is that we must not allow the conflict in Israel and Gaza to be imported into this country and to poison relations between British Muslims and British Jews."
Mustafa Field, director of Faiths Forum for London, agrees that we "must not import the conflict" and believes that communities should instead focus on the language they use to talk about their feelings.
"People can't remove the pain they're seeing from their everyday conversations," said Field. "But we're helping communities to understand that the language they use matters — and that comes from both sides of the community. We have to try to do things in a less angry and provocative way. Using the language of human rights is often a very good way."
In recent days, Israel has intensified its assault on Gaza and more than one million Palestinians have fled their homes. Increased tensions in the Middle East appear to have spilled over to the UK, precipitating spikes in both antisemitic and Islamophobic attacks.
The Metropolitan Police has confirmed 105 reports of antisemitic incidents and 75 offences between 29 September and 12 October, compared with 14 incidents and 12 offences in the same period of 2022. Islamophobic attacks have also increased, with 58 incidents and 54 offences, compared with 31 incidents and 34 offences in the same fortnight the previous year.
Still, some public figures remain hopeful that inter-community relations can improve.
"In the past 10 years, there has been a real effort among those committed to the dialogue at both community and leadership levels," said Edward Kessler, founder president of the Woolf Institute, an organisation dedicated to improving understanding between different faiths. "Relations have deepened a lot, but I think the severity of what's happened now has hit a deep nerve, even beyond the people who were directly affected.
"I'm involved in a few quiet conversations that involve Muslim and Jewish leaders to make sure the dialogue channels remain open and to express the frustrations, grief, anger and feelings in the presence of the other."
The institute plans to host a meeting in November in which Jewish, Muslim and Christian representatives will discuss the ongoing conflict.
"The question is how do we talk about Israel-Palestine together or in front of each other, particularly at a time of crisis," said Kessler. "We have to be able to talk about it and it's important to tackle the issues that for too often we've ignored in dialogue. We have to see how we handle where we differ."
On 17 October, Justin Welby, the Archbishop of Canterbury, joined with Muslim and Jewish leaders to call for peace and solidarity between communities in the UK.
In a speech outside Lambeth Palace in London, Archbishop Welby said: "We cannot allow the seeds of hatred and prejudice to be sown afresh in our communities."
Topics
Selected stories
Religious leaders from Spain, Germany and Sweden speak about events in the Middle East and the consequences for their communities

Is the Gaza truce a turning point in the Israel-Hamas war? Our panel discuss this and other topical issues. Plus, a look at the Muslim renters dealing with London's housing crisis

The filmmaker on her life, work and why telling women's stories is more important than ever