The understated genius of Moeen Ali
The much-loved cricket star bowed out of his final Test match as the perfect role model for his sport and the nation at large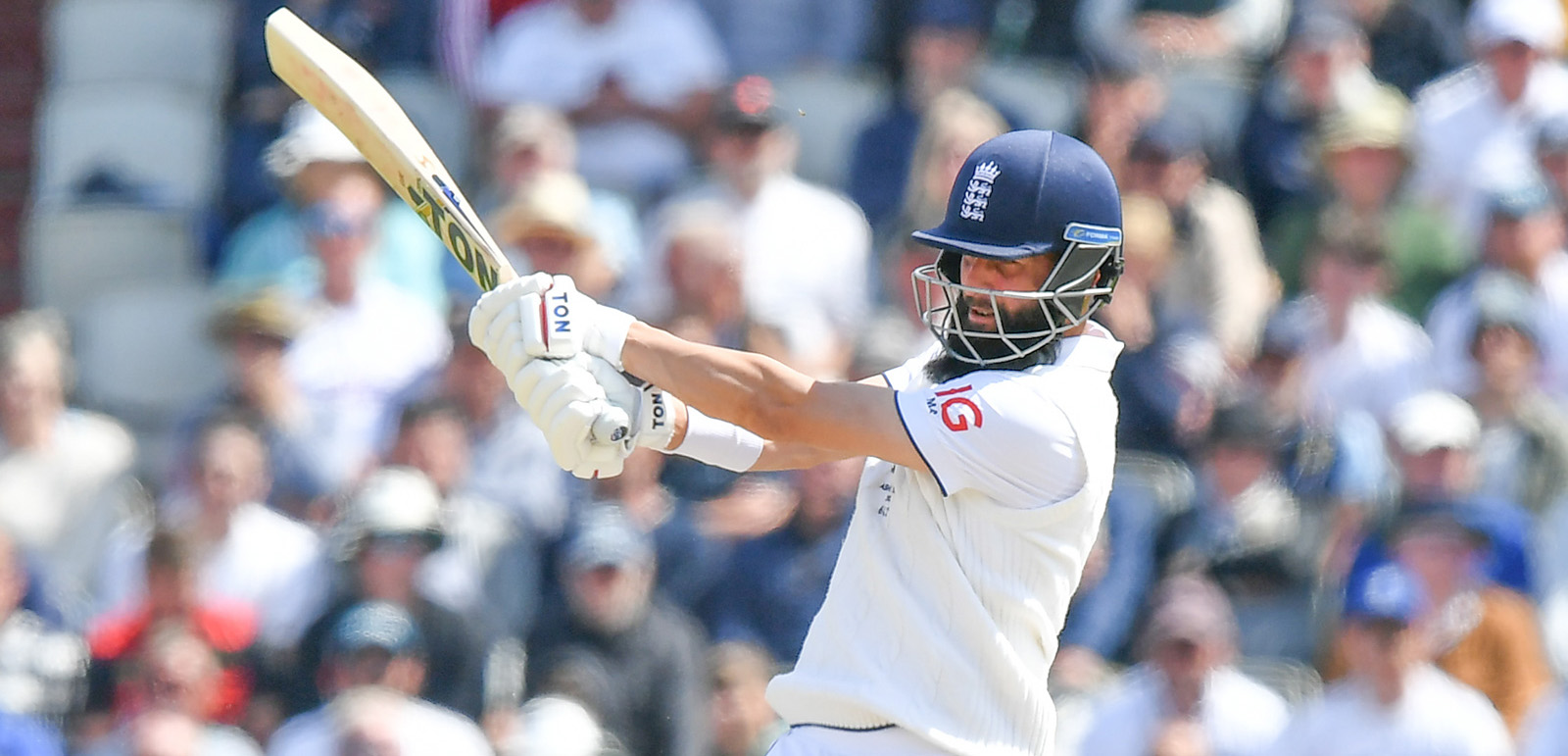 In the summer of 2023, the England cricketer Moeen Ali became a national treasure — that peculiarly British term for public figures at once loved by the people, respected by their peers and championed by the media. Or, at least, he got as close to it as a cricketer can, given that the game no longer holds the public the way it used to.
Ali has always been a highly regarded figure. An elite cricketer who has been part of two world title-winning sides and also captained the national team. He is arguably the most successful British-Asian cricketer. More importantly, over the course of his career, he has also become a willing role model. 
This summer, though, he hit different.
Though Ali is still playing for England's short-format teams and is at the World Cup in India, he retired from Test cricket in 2021. And it is Test cricket, with matches played over five days, that remains the game in which players build their legacies. So he returned for one last gig, in the biggest series of the English imagination: the Ashes, five Tests played every couple of years between the oldest cricketing nations, England and Australia. At 140-plus years old, it is one of the sport's oldest rivalries.  
The manner of Ali's return was endearing. England lost its main spinner, Jack Leach, to injury, just weeks before the series was due to begin. So Ben Stokes, the team's talismanic captain, WhatsApped Ali an SOS.
"Ashes?" he wrote.
Ali, thinking it was a joke because he'd been retired for so long, replied: "LOL".
He returned in what became the most entertaining Ashes series in a generation. England was parading an almost revolutionary style of play under Stokes and coach Brendon McCullum. Australia had long been reigning world Test champions. But an inherent contrast in styles — gung-ho attacks from England against a cagier, more pragmatic Australian counter — produced a clutch of tight games. England nearly pulled off an epic comeback, battling from 2-0 down to draw the series 2-2.
Ali played a significant role on the field, marked by a selfless commitment to the team cause. As ever, the overall numbers he contributed do not accurately reflect the impact of his little cameos. He bowled his offspin when England most needed it, through the pain of a badly wounded finger. He batted in difficult positions in the line-up so that younger players could go after him, away from the heat of battle.
Off the field, he brought exactly the mood England wanted: senior enough to be a mentor to less experienced players, serene enough to be an invaluable presence during a tense series. At one especially fraught moment during England's match at Headingley, a nervy Stokes sat next to Ali on the dressing room balcony to inhale some of his calm.
There was also the quirky little tale of the NHS nurse who, having heard of the injury to Ali's finger that prevented him from bowling in the First Test and forced him to miss the next, sent him a medicinal honey to aid his recovery.
And, of course, there was the bucket hat, which became an unexpected trend of the summer. Ali had his own take on it, turning up the brim. Throwing in the black sunglasses and his long beard, Ali gave off the air of a veteran jazz hand, sprinkling rhythms of wisdom and love wherever he went.
This summer, as Ali was cementing his status as national treasure, the English cricket world was coming to terms with the fact that it remains, for many, an exclusionary sport. Ahead of the First Test against Australia in June, the Independent Commission for Equity in Cricket (ICEC) released a 317-page report on the varying and deeply embedded discriminations in the English game.
The commission was set up in March 2021, in the wake of Azeem Rafiq's revelations of the racism he suffered over a 10-year period playing for Yorkshire County Cricket Club. They included the use of racist language — he was frequently called "Paki" by coaches and teammates — as well as other exclusionary behaviour, such as a failure to provide him with halal meals.
The details of the report — titled Holding Up a Mirror to Cricket, built on interviews with more than 4,000 people involved in the sport at professional and recreational levels — are harrowing and make for necessary reading. The broader picture it presents is damning: cricket in England, ICEC concluded, was a triple whammy discriminator: racist, sexist and elitist.
When Rafiq first spoke out, there were convulsions and sympathy from cricket bodies and the general public. Local and national clubs set up their own inquiries and investigations. But after his emotional testimony to a parliamentary select committee in December 2022, issues around racism and religious discrimination spilled out of cricket and on to the national stage. Once in the public sphere, already a poisonous, polarised environment on matters of race, the conversation became, to nobody's surprise, even more vicious.
By the end of the inquiry, Rafiq had essentially been hounded out of the country, choosing to relocate to the UAE. In England, all but one player charged with the use of racist language or behaviour against him were found guilty by a disciplinary commission set up by the England cricket board. The ICEC report, comprehensive and commendable, strived for its work not to go the way of previous reports and action plans on racism in the UK and become little more than a box ticked.
As Rafiq's story played out, Ali sat at a slight remove. Perhaps because he was not directly involved in the investigation, he didn't get sucked into the debate in the way a British-Asian figure of his stature might. He didn't shy away from it, either. Ali talked openly about Rafiq's case and the broader issues of racism within the game. How could he not when his own experiences include being called "Osama" by an opponent while playing in Australia?
That's why it's been odd to watch Ali play in this year's Ashes — so at ease, so integrated in the team and the game, as a heated debate continued in the background.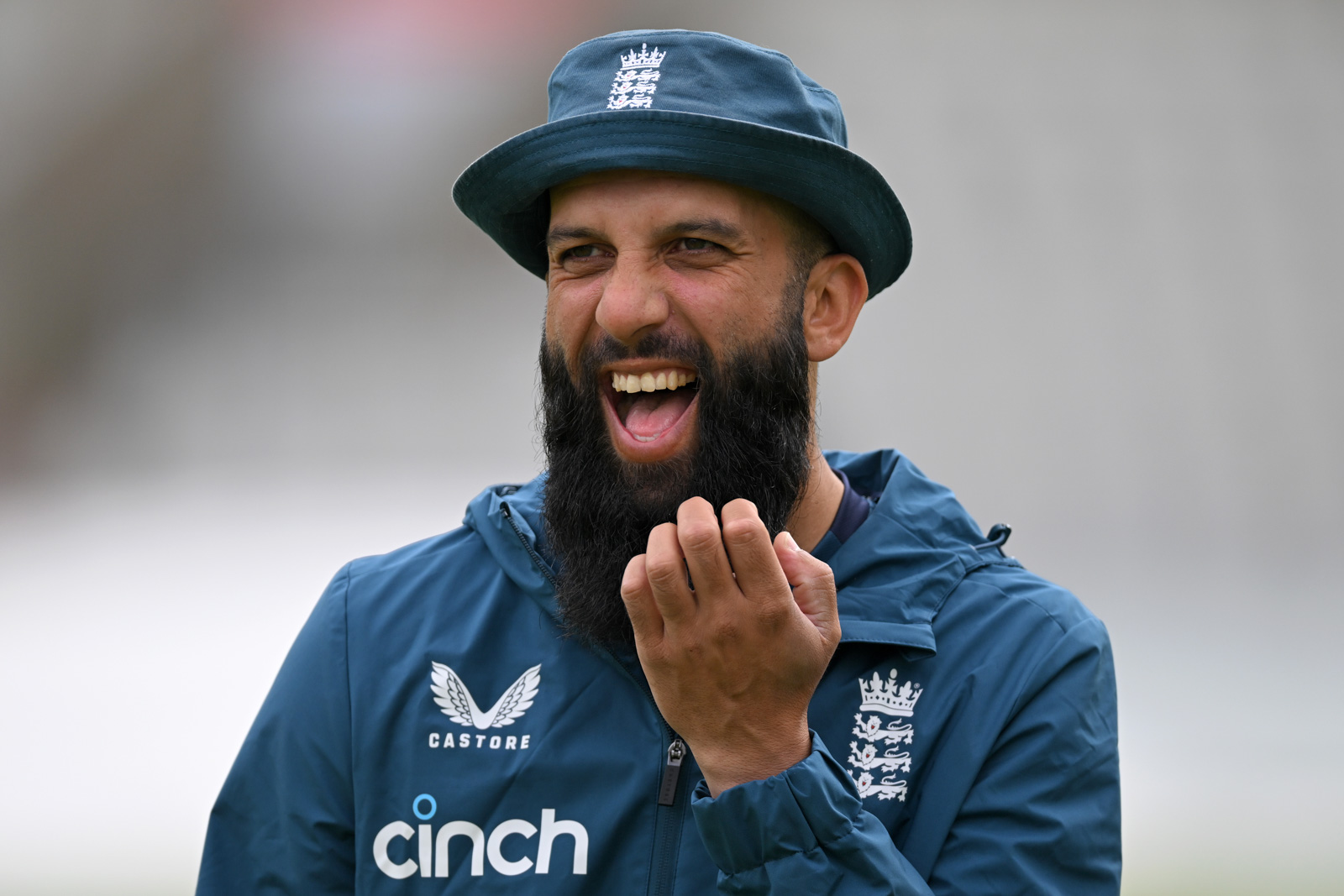 If one were to solve the deeply rooted, intersectional problems outlined in the ICEC report, Moeen Ali would likely be the result .
He is a member of a British South Asian community that make up more than 30% of the game's recreational playing base, but fewer than 5% of professionals. He was brought up in Sparkhill in Birmingham, exactly the kind of inner-city area that has long been forgotten by a sport dominated by people with high socioeconomic privilege. According to academic research, privately educated white children are 34 times more likely to become professional cricketers than South Asian, state school-educated ones.
The eagerness to see Ali as a role model is unsurprising. Why wouldn't you cling to him as a symbol of integration? Why wouldn't he be considered useful as proof that the existing system can work?
It has helped the cricketing world that he has worn that responsibility so lightly, appearing grateful and at peace with it, rather than considering it an unfair burden forced upon him. When Michael Vaughan, a former England captain, tweeted in 2017 that he expected Ali to go around asking Muslims he didn't know whether they were aware of any terrorists as a way of "tackling extremism", Ali said nothing. He simply continued doing his job. When he finally did respond, six years later in a Channel 4 documentary, he said, with typical equanimity, the tweet was "very silly" and "dumb", as if he was describing a careless mistake on the cricket field.
The England & Wales Cricket Board (ECB) responded to the ICEC report in September, after a three-month consideration period. Its reply runs to 34 pages and agrees to nearly every one of the document's 44 recommendations. One line stands out in particular. In a section on policies and processes, the ECB notes the importance of "not relying on identity holders to highlight these failures." In other words, not relying on people like Ali to minimise or deny the sport's problems.
It should not be Ali's job to highlight failures of racism, speak up for an anti-discriminatory agenda or be a poster boy for inclusivity. Nevertheless, it is a job he has done without complaint and with intelligence, commitment and grace. This is testament to his character, embodied in the way he walked away one last time as a Test player at the end of the Ashes, in triumph. He wasn't leaving as a role model for his community, but one for an entire nation.
Topics
Selected stories
Is the Gaza truce a turning point in the Israel-Hamas war? Our panel discuss this and other topical issues. Plus, a look at the Muslim renters dealing with London's housing crisis

The filmmaker on her life, work and why telling women's stories is more important than ever

From Ramadan dates to Christmas pudding, food can encapsulate specific times of year and remind us of the circular rhythms of life