Faced with discrimination, French and German Muslims are emigrating to the UK
European Muslim women say cities such as London offer better career prospects and more religious freedoms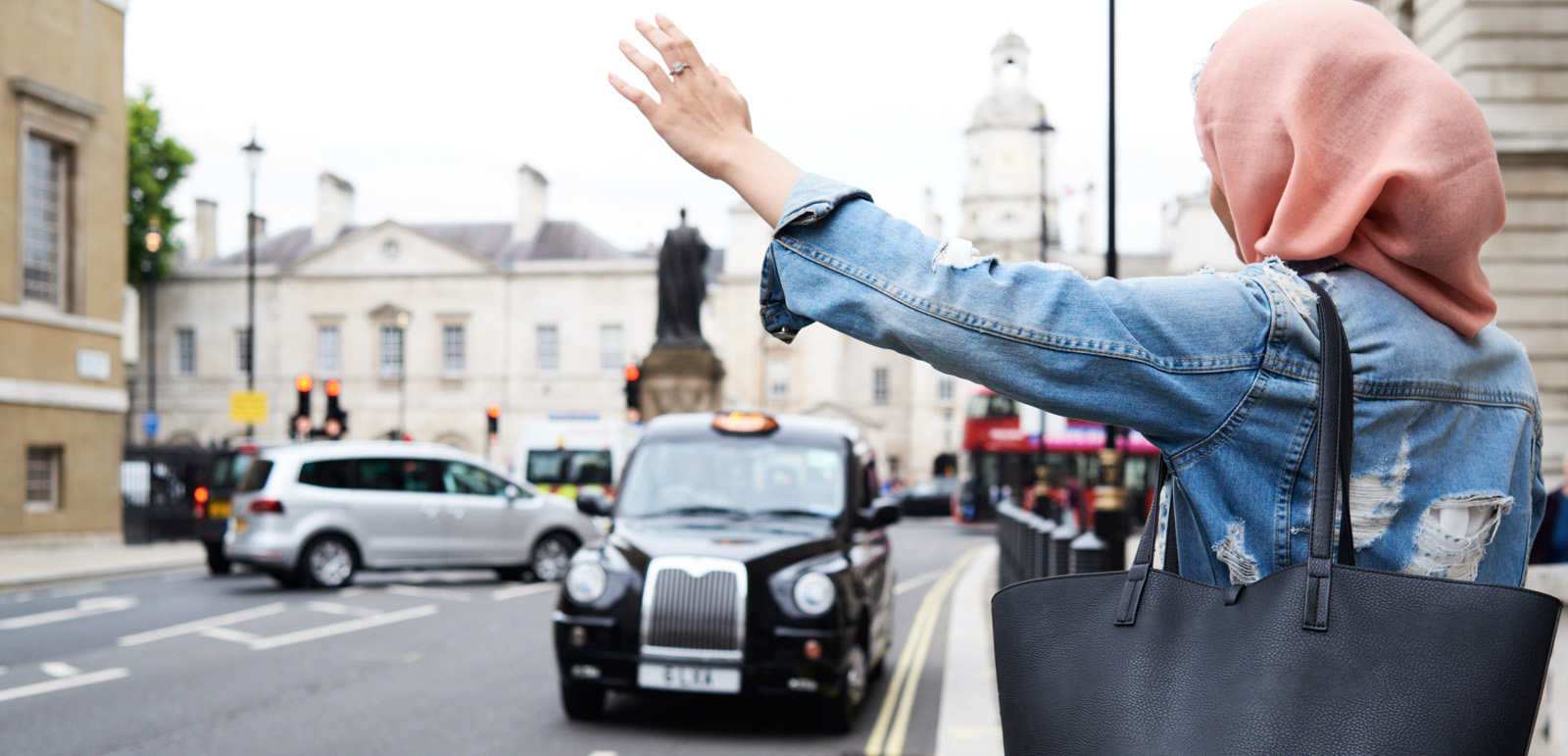 In recent months, the UK's Conservative government has introduced legislation and announced successive measures to drive down immigration. Mostly focusing on small boat crossings and irregular entry via the beaches of southern England, Home Secretary Suella Braverman has unveiled plans to deport individuals seeking asylum to Rwanda and to house undocumented immigrants on a 500-berth barge moored in Dorset.
Both moves have stalled, following condemnation from human rights groups and the emergency services, serious health concerns and legal intervention by the European court of human rights and the supreme court. However, there are few signs that commitment to the hostile environment policy, introduced in 2012 by then home secretary Theresa May, is waning.
Along with the 2016 decision to leave the European Union and the subsequent revocation of freedom of movement to and from 27 current member states, the UK's approach to inward migration has become increasingly unfavourable. However, recent research shows that Muslims from European countries including France and Germany are choosing to emigrate to the UK for better employment opportunities and religious freedom.
A study published earlier this year by the University of Lille showed that a growing number of university-educated French Muslims are moving to the UK, US and Canada. The survey questioned 1,074 Muslims who had left the country and found that two-thirds said they moved to practice their religion more freely and 70% left because of racism and discrimination.
Commenting on the research, Nourhene Mahmoudi, policy and advocacy adviser at the European Network Against Racism, said: "Young Muslims are leaving France because their country has not accepted them. Women that wear the hijab are unfortunately the ones that bear the heavier burden of Islamophobia in all spaces, including the employment and job market.
"We're not depicting other countries as perfect examples. If you think about the UK there are still some issues, but Muslims there feel more free to pursue their professions and practise their faith freely."
Sara, 26, a Muslim woman of north African heritage, relocated from Nice in southern France to London in 2017 and took a master's degree in digital marketing and analytics at the University of Winchester.
She now has a business development role at a well-known tech company and also runs two businesses of her own. She knows several other French-Moroccan women who have moved to the UK to progress their careers.
"London is a huge, diverse city. I feel I can do whatever I want. Recruiters will give you the opportunity because they believe in you and your skills. In France it is not the same. It's been the most amazing time of my life living here," she said.
Anicha Schmid, 22, is of Somali and American descent. She was born and raised in Germany and first visited the UK in 2019, on holiday with her mother. They were immediately impressed by the diversity of London compared with their home in Darmstadt, a city of roughly 160,000 near Frankfurt.
Schmid and her family moved to west London in 2021. She is in the final year of a bachelor's degree in media and communications at Brunel University and working part time at a bubble tea store. Her mother is a full-time care worker. After graduating, Schmid hopes to find a job in social media or politics.
"Even though Germany is multicultural and there are more Muslims, the UK has just adapted to it better and is celebrating it," Schmid said. "Some of the places I have worked in had private spaces where I was able to pray during the breaks, which would be a problem in Germany. It's just much better living in London and I feel there are many more visible Muslims around."
Sarah Ajeil, 24, from Kassell in central Germany, moved to west London in 2022. She was also struck by the city's diversity. On her first trip to the city three years earlier to visit her aunt, she recalled seeing police officers and bus drivers in hijab.
"Here it's completely normal to walk around in the abaya and hijab. When I first moved to the UK it was not something I was used to because if you wore it walking around in Germany people would look at you weirdly," she said.
There are no legal restrictions on where women can wear Islamic clothing in the UK. Other European nations are a different story. In August, the French government banned children from wearing the abaya in state-run schools. Public officials including teachers, police officers and firefighters have been prohibited from wearing religious clothing and symbols at work, including the hijab since 2004. In 2010, France became the first EU country to ban full-face veils, including burqas and niqabs, in public places. There are also ongoing legal attempts by mayors in French tourist resorts to ban burkinis from beaches.
In Germany, half of the country's 16 states banned teachers from wearing the hijab following a 2003 court ruling that forbids government employees from wearing religious or ideological clothing or symbols at work. The ban has faced a series of challenges in German courts, on the grounds that it infringes on the right to religious freedom. For instance, earlier this year Berlin lifted a 2005 ban on Muslim teachers wearing headscarves after a court ruling that the state's religious neutrality law was discriminatory and unconstitutional.
Muslims in France and Germany may also be affected by a 2021 European Court of Justice ruling that companies can prevent employees from wearing religious clothing or symbols if their job requires them to project an image of neutrality to customers, and the same conditions apply to all workers.
Sara decided to move to the UK, believing that her background would affect her employment prospects. "It can be difficult to find a job as a north African woman," she said. "I have a master's with four years of work experience in England and every time I try to relocate in France, I never have any job opportunities or recruiters coming with offers."
A recent report by France's National Institute of Statistics and Economic Studies highlights the difficulties faced by individuals of north African heritage in the French labour market. The research, which draws upon data from 2019 to 2020, finds that recruiters are 32% less likely to recontact applicants with recognisably Muslim names than those without.
In 2022, a nationwide survey by Hyphen and Savanta ComRes looking into UK Muslims' socioeconomic status and future aspirations found that three in five respondents (59%) said that life as a Muslim is generally better in the UK than in other European countries, including France, Germany and Italy. More than half (55%) said there are more opportunities for Muslims to be successful.
Schmid said her family already found it difficult to navigate life in Darmstadt but believes that intensified after former chancellor Angela Merkel's decision to open Germany's borders in 2015, welcoming more than a million refugees fleeing violence in nations including Syria, Iraq and Afghanistan. That move prompted a backlash from some sections of German society and boosted the popularity of the far-right organisations and parties such as Alternative für Deutschland.
"Growing up in Germany as a Black and Muslim girl was not easy. After the wave of refugees in 2016, the first assumption a lot of people have when they see you is that you're not German but a refugee," she said.
Schmid said: "Even if you go to an area that doesn't have as many Muslims in the UK, people are educated on what Islam is about. You don't get that shock effect that you would normally get from Germans, for example, if you go out in a hijab or niqab."
For Ajeil, such everyday freedoms have been life-changing. She now has a thriving career as an events executive and has built a strong community of friends through social media. In her spare time she creates lifestyle content under the name irxqia on TikTok, where she has more than 8,000 followers.
"When I post TikToks, I have so many German Muslim girls who are in the same position I was in, messaging me for advice on how to move abroad. Asking me how I've managed to do it and build a career along the way," she said.
Topics
Selected stories
Religious leaders from Spain, Germany and Sweden speak about events in the Middle East and the consequences for their communities

Is the Gaza truce a turning point in the Israel-Hamas war? Our panel discuss this and other topical issues. Plus, a look at the Muslim renters dealing with London's housing crisis

The filmmaker on her life, work and why telling women's stories is more important than ever