New museum explores 6,000 years of religion in British society
From neolithic artefacts to the arrival of Islam, the Faith Museum in Durham creates an expansive and illuminating narrative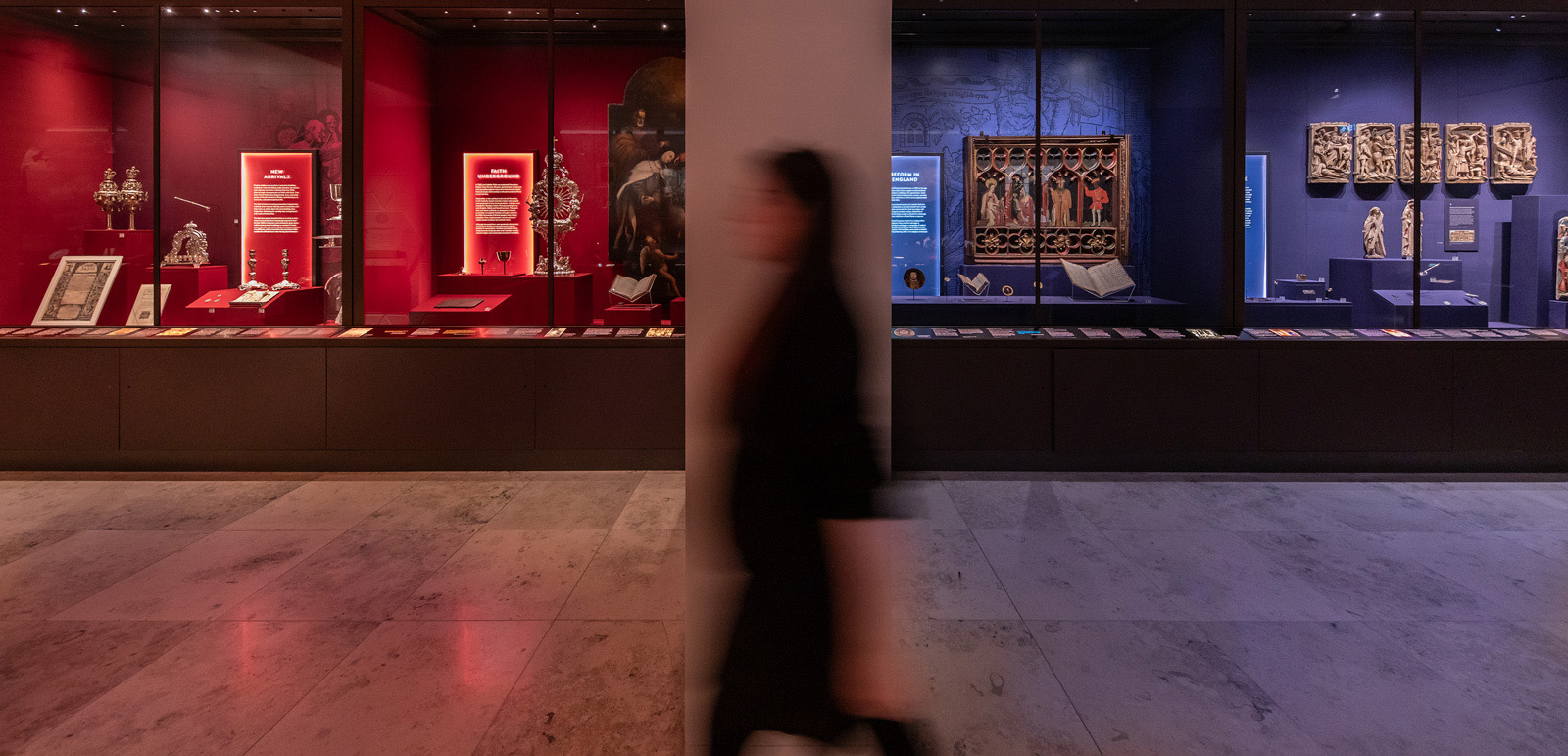 A new institution exploring how different world religions, including Islam, have shaped lives and communities across Britain for the past 6,000 years has opened its doors to the public.
The Faith Museum, housed in a 14th-century wing of Auckland Castle in Durham, is exhibiting more than 250 historical objects loaned from around 50 private individuals and institutions across England, Scotland and Wales.
The gallery follows a timeline beginning in the Neolithic period (4300 BC-2000 BC) and ending in the present day, including items such as the Ancient Roman Binchester ring, dating back to the third century, and Archbishop John Morton's 15th-century altar frontal.
The museum, which is being funded by a £12.4 million grant from the National Lottery Heritage Fund, began consultations in 2013. Muslim advisers on the project include Mashid Turner, Muslim chaplain at Durham University, and faith leaders at Cambridge Central Mosque.
Amina Wright, a senior curator at the museum, said some people may be surprised to learn that Islam did not feature significantly in British life until the 19th century.
"Around this time, you're beginning to see some British people who are converting to Islam," Wright said during a recent video call. "For example, the first mosque in Britain was founded in Liverpool in 1889 by Abdullah Quilliam, who converted to Islam following a visit to Morocco."
Among the items on display are a set of prayer beads owned by Lord Headley in the 1920s. Headley, who converted to Islam in 1913, is believed to be the first British Muslim to have completed hajj. The museum has also acquired two small bottles that Headley took with him on the trip to collect Zamzam water.
The extent to which Islam has grown in Britain over the past 10 years — from 2.7 million adherents in 2011 to 3.9 million in 2021 — is reflected in drone footage of hundreds of people gathering for Eid prayers in Small Heath Park, Birmingham. The city is now home to more than 340,000 Muslims.
"I think it gives people a really good sense of the size of the population in one city and how different kinds of people, all differently dressed, are coming together to pray," Wright added.
Other religious artefacts in the museum include a copy of William Tyndale's English translation of the New Testament from 1536 and the 13th-century Bodleian Bowl, lent by the University of Oxford's Ashmolean Museum of art and archaeology. The bowl, which is inscribed in Hebrew, was discovered in a disused moat in Norfolk at the end of the 17th century.
The upper galleries will exhibit works by 10 artists from a range of religious backgrounds. Among them is Khadija Saye, a Gambian-British photographer who died in the Grenfell Tower fire of June 2017. Saye's collection, Dwelling: In This Space We Breathe, comprises nine self-portraits inspired by the artist's dual faiths of Christianity and Islam.

In one image, titled Kurus, Saye holds a string of prayer beads that her Muslim father used to recite the 99 names of Allah. In Teree, she places a string of amulets, made from Qur'anic verses sewn into leather pouches, across her face.
Nicola Green, a former mentor and administrator of the Estate of Khadija Saye, said Saye's heritage "profoundly shaped her life and her artistic practice".
"Her relationship with her Muslim faith was very important to her. This work was an exploration of rituals and faith, of surrendering to a higher power. I think Khadija was trying to find her own place, between Christianity and Islam, and between Africa and the UK.
"She told me these items belonged to her parents, but she never explained why she chose them or why she decided to pose with them in the way that she did. It's really down to the individual viewer to interpret what the images mean."
Topics
Selected stories
Is the Gaza truce a turning point in the Israel-Hamas war? Our panel discuss this and other topical issues. Plus, a look at the Muslim renters dealing with London's housing crisis

The filmmaker on her life, work and why telling women's stories is more important than ever

From Ramadan dates to Christmas pudding, food can encapsulate specific times of year and remind us of the circular rhythms of life