Attacks on Muslim-owned businesses sparks anti-racism march in Belfast
Campaigners say the attacks on shops and a cultural centre appear to be targeting the city's migrants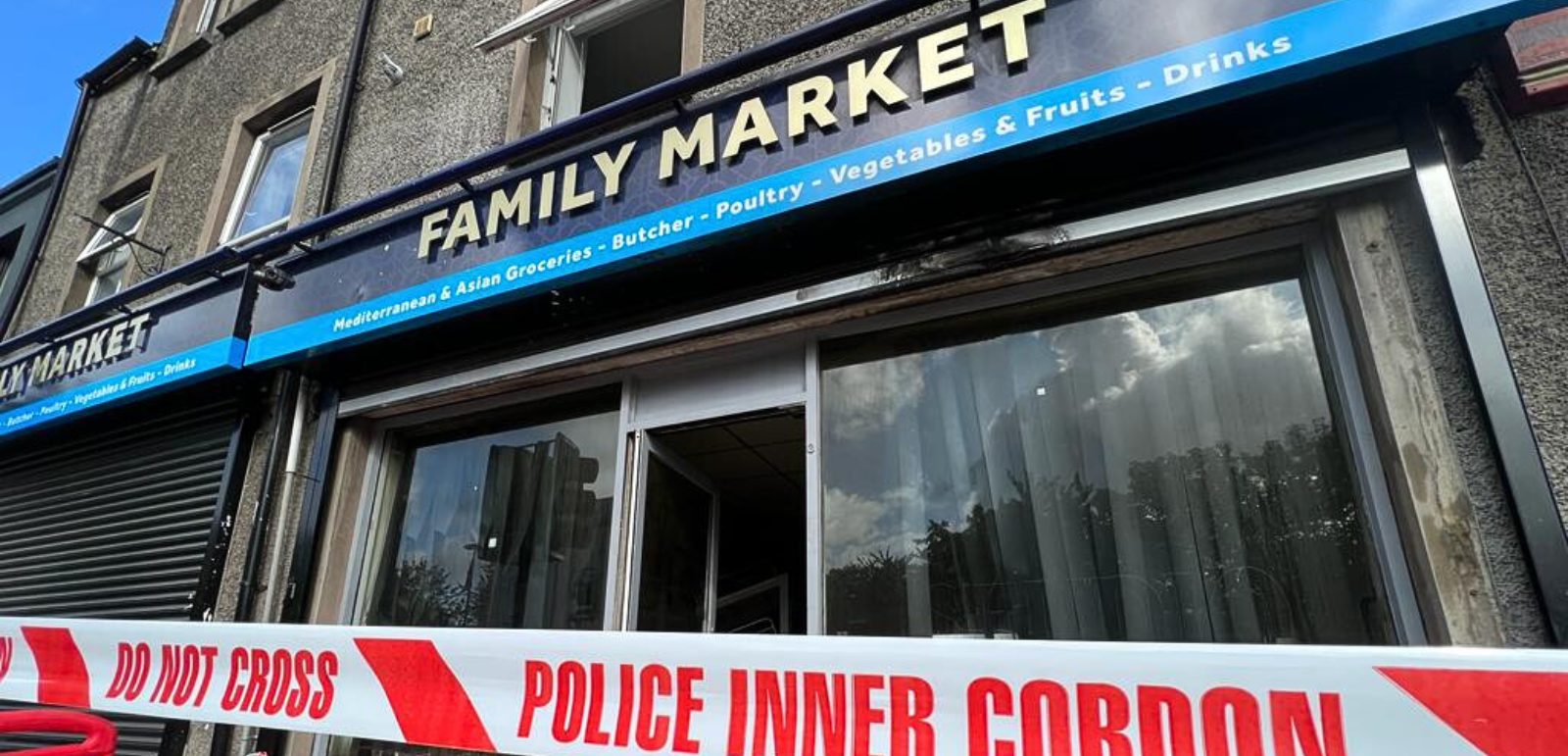 Anti-racist campaigners will stage a rally in south Belfast on Tuesday evening after a spate of attacks targeted Muslim and other ethnic minority-owned businesses in the city.
The demonstration at Shaftesbury Square is being organised by volunteer-run campaign group United Against Racism Belfast, who told Hyphen the recent incidents appear to be targeting migrants.
Public spaces targeted in recent months include a Muslim-run community centre, two Muslim-owned businesses and a local mosque. All of the incidents have taken place in south Belfast, near the residential area of Donegall Road.
Fiona Doran, convenor of United Against Racism Belfast said: "These attacks are carried out by a minority of racist thugs, who target migrants, refugees, and asylum seekers in the dead of night. We are gathering to show solidarity with those affected and to stand against those who want to divide us."
Earlier this month, local business owner Ahmad Alkhamran was forced to shut down his grocery store after it was set alight in four separate arson attacks in the space of two weeks.
Police officers said the latest incident, on 17 September, was being treated as a race-motivated hate crime.
"Our colleagues from the Northern Ireland Fire and Rescue Service have since confirmed that the fire was started deliberately and as such we are treating this as arson with intent to endanger life," said Detective Sergeant Ash in a statement.
The attackers also sprayed the shop shutters with racist graffiti, reading: "Local houses and shops only."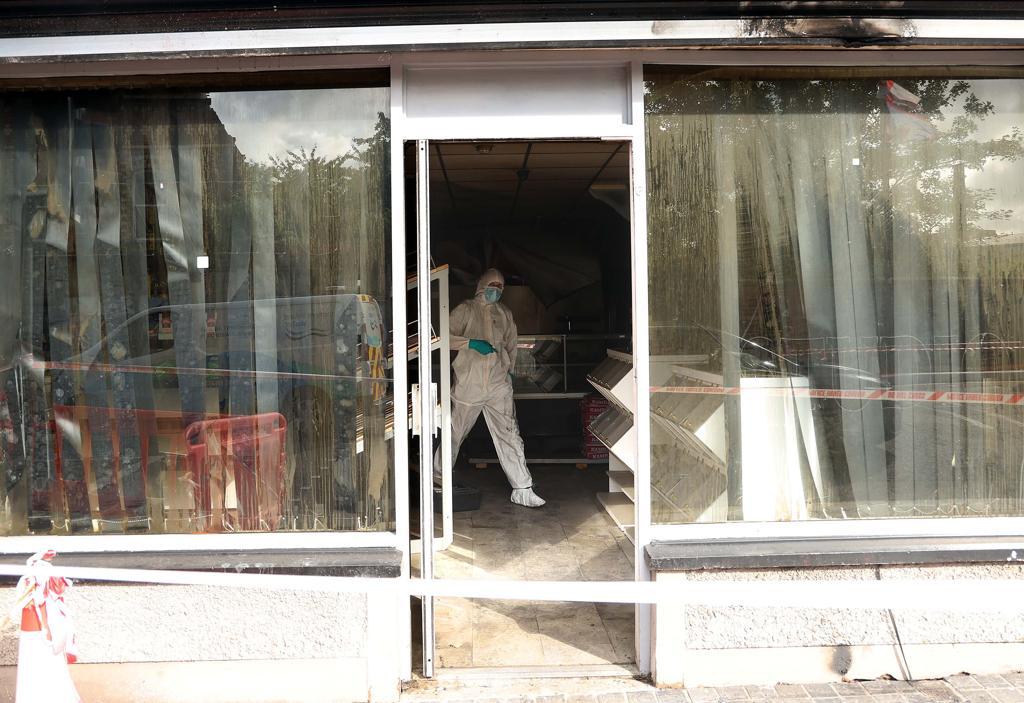 The incident comes after three flags bearing Nazi swastikas were hoisted on lampposts outside the Iqraa Mosque and Islamic school in August. Separately, that month there was also an arson attack on a Muslim-owned computer store.
The owner, who has requested anonymity, opened his computer business in the area in April 2023. His shop was vandalised with paint and windows were broken on two occasions. On 18 August, vandals broke a window for a third time and set the shop ablaze using a petrol bomb.
"Everything was destroyed," said the owner. "You couldn't save anything from that."
The shop has since reopened in a new location in the Donegall Road area, but the owner said he is planning to leave the city soon. "I no longer trust anywhere in Belfast. I'm just taking it day by day now, but my plan is to move," he said, adding that other business owners were also fearful.
"This area is a centre for ethnic minority businesses, there are plenty of small shops, but all of them are afraid now because there have been consistent attacks."
The recent attacks follow a spate of other incidents targeting Muslim cultural organisations which provide services to both Muslim and non-Muslim communities. In February, the Muslim-run Belfast Multicultural Association (BMCA) closed its doors for good after it was subject to two major arson attacks in January 2021 and April 2022. Volunteers said they were too scared to return to the original site and are still looking for a new home.
The Police Service of Northern Ireland arrested two men as part of an investigation into the attacks at the BMCA, but no charges have been made. At present, detectives say they have exhausted all active lines of enquiry.
"As an organisation, we understand the impact these types of attacks have on vulnerable people and any reports of hate crime are taken very seriously," a police spokesperson said.

"This criminal incident is unacceptable and we continue to appeal to anyone with any information or footage that could assist with enquiries to come forward and help to identify those responsible and put them before the courts."
Patrick Corrigan, Amnesty International UK's Northern Ireland programme director, has urged local police authorities to commit more resources to catching the culprits behind the attacks. "This is happening on a regular basis in Northern Ireland, particularly in parts of Belfast and we fear that it is only a matter of time before lives are lost," Corrigan said.
"The police must commit the necessary resources to catch those responsible and instil public confidence that Northern Ireland is not a safe place for violent racists, because frankly, that is increasingly how it looks."
Topics
Selected stories
Religious leaders from Spain, Germany and Sweden speak about events in the Middle East and the consequences for their communities

Is the Gaza truce a turning point in the Israel-Hamas war? Our panel discuss this and other topical issues. Plus, a look at the Muslim renters dealing with London's housing crisis

The filmmaker on her life, work and why telling women's stories is more important than ever