'There are always big shoes to fill when you take over a family business'
For some younger people, working in family firms offers a range of opportunities, but others are opting to go their own way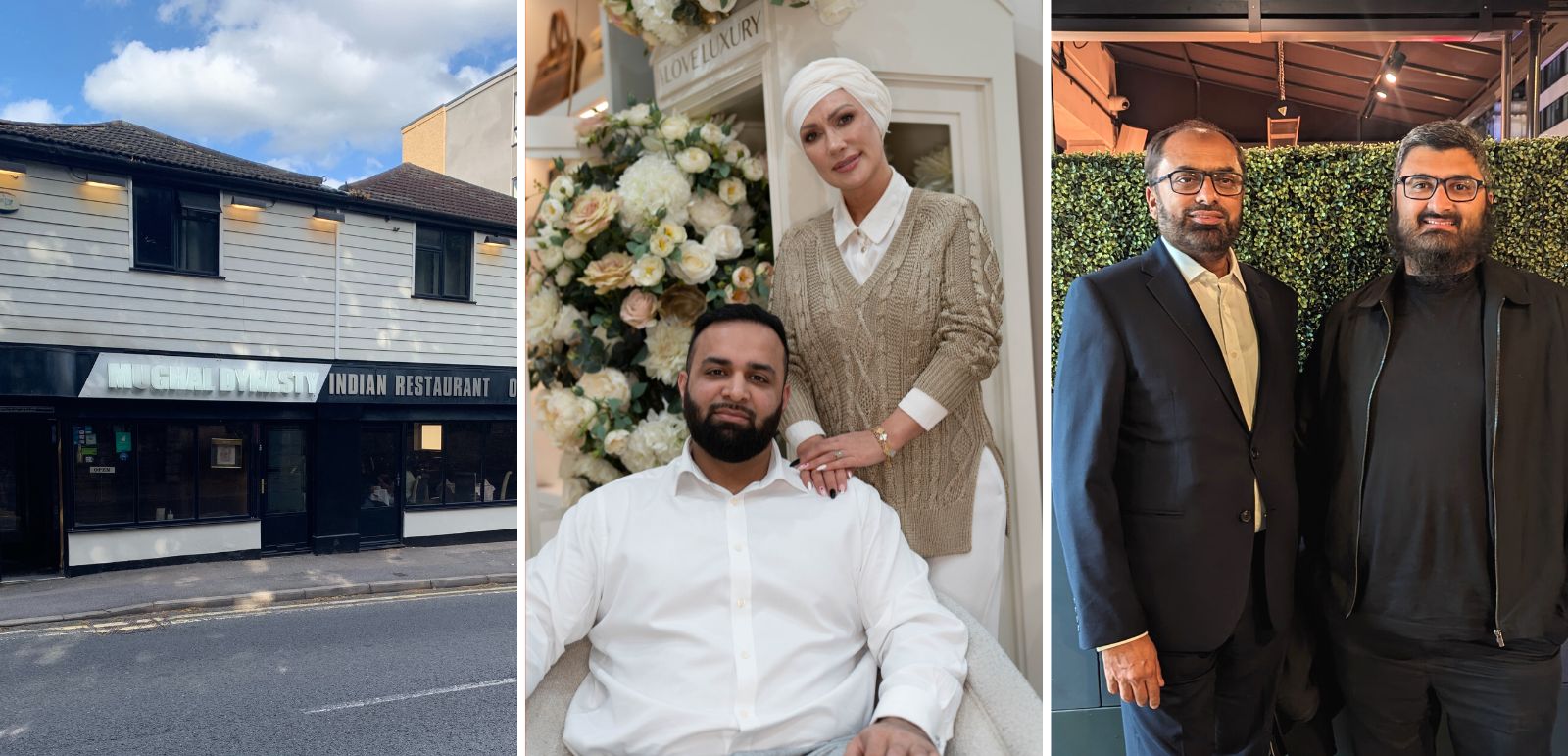 "Working for a family business means that work is inevitably going to come home with you. It's hard to switch off," says Zaid Patel, 33, director of High Castle Estates in Stratford and Ilford in east London. "Not only does it bleed into your personal life, it's tricky because sometimes emotions are involved."
Established in 2015, his family's company has more than 375 properties on its books, handling rental from small private flats to multiple-occupancy houses. Patel was initially hesitant to join his father and younger brother in the business because he was already running his own successful agency and was committed to keeping his personal and work life separate. After some convincing from his father, he changed his mind and decided to combine forces in 2018.
"Working with family, you always have big expectations to hit and big shoes to fill," he says. "I was originally brought on as we were struggling to manage properties effectively, because industry compliance has become heavier and heavier. The upside is that I like working for myself as well as managing a team and meeting new people."
Now that his brother has left High Castle to become a crypto trader and his father has stepped back to act as the agency's figurehead, Patel has taken charge of day-to-day operations. He acknowledges that handing over leadership of an established family business poses significant challenges, because children have grown up in a different world from their parents'.
His father was born in Mumbai and moved to London in 1987, where he started out working in factories and mopping floors to make a living. Such differences in experience can often mean younger generations are caught between a sense of duty to preserve family traditions and the desire to bring their own perspectives and ideas to the table.
Muslim businesses have a long history in Britain. One of the most famous early UK Muslims was the Bengali entrepreneur Sake Dean Mahomet, who opened the first Indian restaurant in 1810 and found wider fame when he established a fashionable bath house in Brighton. After the second world war, when many South Asian immigrants travelled to fill Britain's labour shortages, Muslim family businesses became far more visible. Today, there are thousands of shops, factories and offices up and down the country, spanning sectors from food to fashion, travel to technology. According to a 2013 report by the Muslim Council of Britain, it is estimated that British Muslims contribute more than £31bn to the UK economy.
For some young people, getting involved in the family business offers a chance to play a leading role in an already established company and to help it modernise and expand. Others, however, opt to pursue alternative careers. Both apply to the family of Mitu Choudhury, 58, secretary of the British Bangladesh Caterers Association and owner of 17 restaurants and takeaways in Maidstone, Kent.
"Every day, I wake up at five o'clock in the morning and work until 11 at night because our restaurant is mainly evening trade," he says. "Yes, it's back-breaking and unsociable work, but I wouldn't change it for the world. I'm proud of being able to take the reins from my family and grow the business. It's a real sense of honour and privilege."
Back in 1960, Choudhury's father and older brother opened a restaurant named the Viceroy of India in Maidstone. They went on to set up several more, gradually evolving into a fully fledged restaurant group. In 1986, after the death of his father, Choudhury took over. Since then, the business has gone from strength to strength. His older brother also passed away in 2000. Now, Choudhury leases out all of his restaurants except for the Mughal Dynasty, which he still runs. He and his three younger brothers meet every week to discuss future plans, share ideas and work out ways to improve. Choudhury's children, who are in their 20s, however, have not chosen to join them.
"My son is an investment banker and my daughter is a finance officer. They've moved away from the restaurant business," Choudhury says. "I respect their opinion and understand their point of view. The next generation wants a 9-to-5, a weekend and a happier work life balance compared with me. It's OK. I respect them finding their own career path and I wouldn't want to force them into doing something they don't want to."
For others, being part of a family business teaches the lessons necessary to strike out and start their own. Entrepreneur Adam Abraham's grandparents arrived in the UK from India and Pakistan in the 1960s. At the age of 16, he began working for one of his father's import-export businesses in the industrial city of Wenzhou, in Zhejiang province, China.
During this time at the company, he worked his way up to become head of quality control. In 2021, Abraham, 34, left to launch a high-end secondhand clothing and accessory store in Knightsbridge, central London, with his wife Emily, 45. Over the past two years, Love Luxury has blown up on social media, amassing 1.8 million TikTok followers and featuring on the ITV series Million Pound Pawn.
"I'm so grateful my dad was my mentor at the start of my career," says Abraham. "When we worked together he was very strict and pushed me. There was definitely no special treatment or handouts. A lot of parents are there to protect their kids and jump in to save the day, whereas my father has a different approach and lets you find your own feet."
In the past, it was unusual for women to take prominent roles in family businesses. Over the past decade, more British Muslim women than men are going into higher education and in the years between 2011 and in 2016 45% more Muslim women in the UK entered the workforce. While many Muslim women remain economically disadvantaged, those factors have led to others taking on a range of prominent positions. Emily, who met Abraham while working for a rival company in the same industry, is now co-founder and a vital part of Love Luxury.
Working as husband and wife comes with its own challenges, especially now that Love Luxury is in the process of opening a new branch in Dubai. Emily has been in charge of the project, which has meant working away from home for months at a time.
"Working together as a family has its ups and downs," Abraham says. "Sometimes we're together all the time and then sometimes we hardly see each other, like passing ships.
"It's difficult to be apart when we're working so much, but I'm so proud of everything we've achieved together. I wouldn't change it for the world, starting out in a family business and now creating a new one. It means that we have a common goal and we celebrate all our successes together. When one person wins, we all win."
Topics
Selected stories
A new genre of writing is slowly establishing itself and painting a broader picture of what love can look like

The fashion influencer on faith, modesty and claiming a space for Black Muslim women

This week our panel assess what the Liberal Democrats offer Muslims and discuss the ongoing debate about definitions of Islamophobia. Plus, travel blogger Yara Abdelsamie on travelling solo and the best European destinations for Muslim women