'She was proudly Irish and Muslim at the same time'
The Dublin imam who helped Sinéad O'Connor convert to Islam recalls his meetings with the late singer songwriter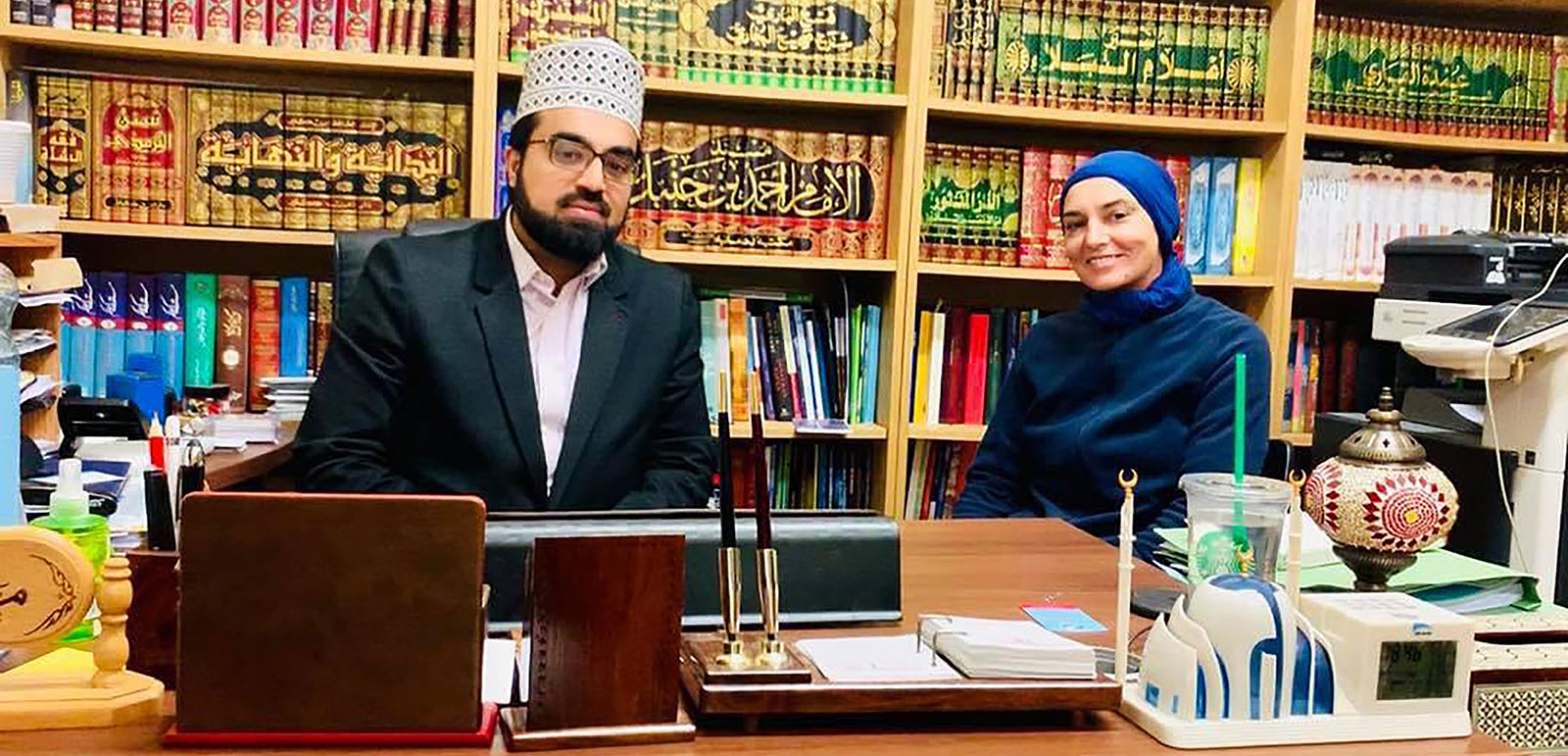 The imam who supported Sinéad O'Connor through her conversion to Islam has described her as "a unique woman" who was "proudly Irish and Muslim".
Speaking after the death of the 56-year-old musician, Shaykh Dr Umar Al-Qadri, the chief imam of the Islamic Centre of Ireland near Dublin, recollected his many interactions with O'Connor in the years since she converted to Islam in 2018. "It's very sad and heartbreaking that a very kind and compassionate woman has passed away," he said.
"She was a unique woman and we're all heartbroken — it all affects our community and Muslims around the world who knew her," he continued. "After embracing Islam, she became so proud of her new identity that she would wear the hijab on media appearances. She was proudly Irish and proudly Muslim at the same time."
The Grammy award-winning singer was found "unresponsive" in her London home on 26 July. The Met Police confirmed that her death was "not being treated as suspicious".
In 2018, O'Connor revealed that she had converted to Islam and later changed her name to Shuhada' Sadaqat, but continued to perform under her birth name.
In her journey to Islam, O'Connor first reached out to Dr Al-Qadri in 2018 to gain more knowledge about the faith and to ask questions related to theology, Islamic jurisprudence, as well as music.
According to the imam, she had studied other religions but when they first spoke, O'Connor had a number of misconceptions about Islam. As their discussions continued, the singer decided to accept Islam as it "made the most sense" and was the "most reasonable religion" for her.
Prior to her conversion, O'Connor, who was raised Catholic, had a rocky relationship with religion. She had been openly critical of the Catholic Church, famously tearing up a photo of Pope John Paul II in 1992 whilst performing on Saturday Night Live, in protest against child sex abuse.
Dr Al-Qadri said: "She was very much against exploitation by religious people. She opposed the fact that sometimes religious people can have a lot of power and authority. She liked about Islam that you can connect directly with Allah. You don't need to have an intermediary. You don't need to have a priest or imam in between."
When they first met, Dr Al-Qadri was not aware he was talking to a famous singer. O'Connor had asked the imam to not mention their meeting to the media, but told Dr Al-Qadri to Google her name afterwards. It was only then he learnt of O'Connor's identity.
"She was not the person that was seeking fame or wealth," he said. "She was a very simple person. She was more of an activist. She was somebody who was more worried about peace, justice and equality than someone who was worried about their image and worried about their reputation.
"She was a very, very down to earth person."
After O'Connor decided to accept Islam, she took her shahadah, or declaration of faith, at the Islamic Centre of Ireland with Dr Al-Qadri. He remained her spiritual guide and Imam on many concerns up until her death. "I will remember her as a sister in faith that was blessed by Allah to have embraced this beautiful religion," Dr Al-Qadri said.
"And also one that was very brave, courageous, very open and straightforward and one that had faced many, many trials in her life and challenges and eventually found peace in Islam."
One of those many trials included the death of her 17-year-old son, Shane, in 2022. His death impacted her greatly and the grief was "immense", recalled Dr Al-Qadri.
"I think her lasting legacy would be of a person that despite having all the fame and all the wealth and popularity in the world, was still concerned about humanity, justice, and wanted to find the truth," said Dr Al-Qadri.
"In Islam, she found the peace that she was searching for. She's somebody we can all be proud of and can get inspiration from."
Topics
Selected stories
A new genre of writing is slowly establishing itself and painting a broader picture of what love can look like

The fashion influencer on faith, modesty and claiming a space for Black Muslim women

This week our panel assess what the Liberal Democrats offer Muslims and discuss the ongoing debate about definitions of Islamophobia. Plus, travel blogger Yara Abdelsamie on travelling solo and the best European destinations for Muslim women