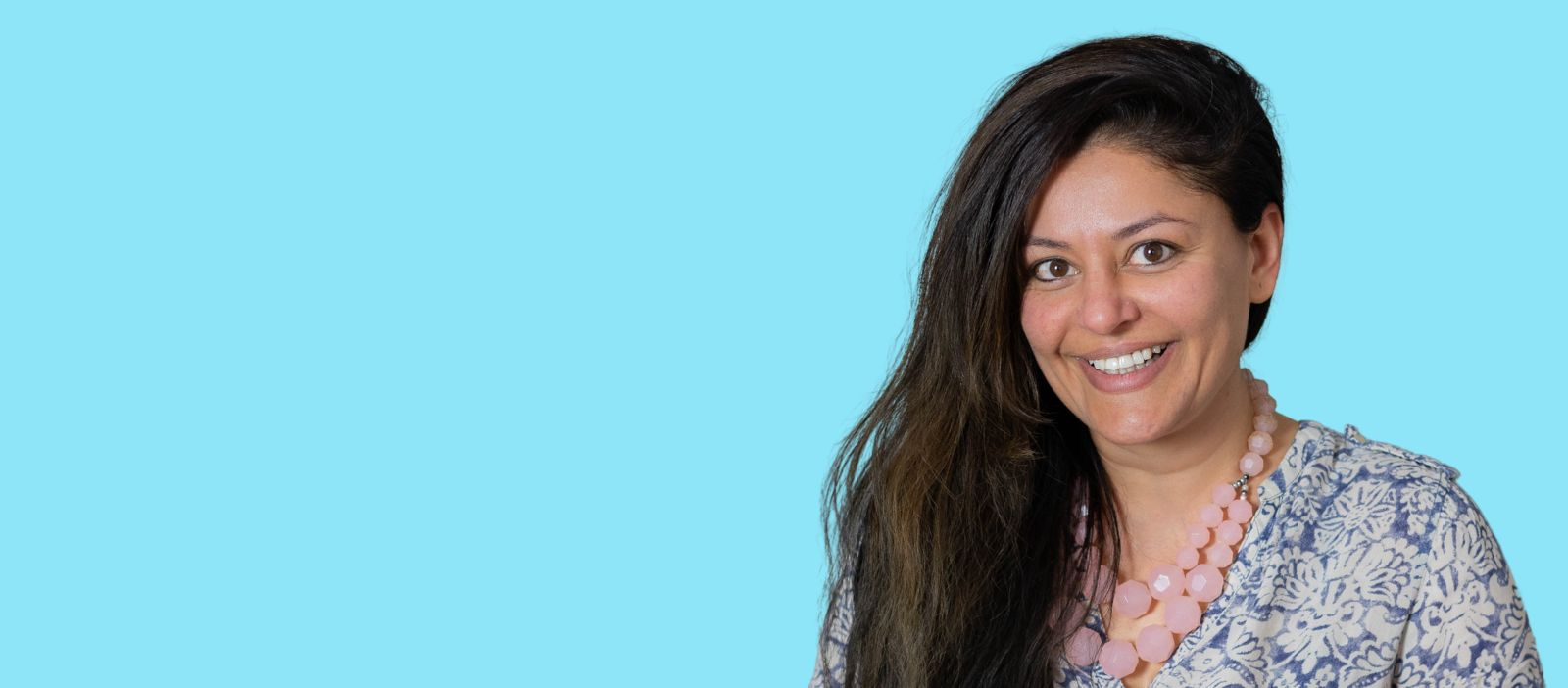 Saima Duhare Q&A: 'I want to conquer every Muslim kitchen in the UK'
Saima Duhare wanted to 'bring back the joy of cooking' by offering busy Muslim families easy-to-prepare meals using fresh ingredients. Photograph courtesy of Saima Duhare/It's Halal
The halal recipe box entrepreneur talks about her mission to change the way we eat
Remember when going to the supermarket to pick up piles of groceries was a highly anticipated weekly ritual? Now, as our working lives get busier, many people are turning to recipe boxes in an effort to eat fresh, healthy food.
Founded by Saima Duhare from Willesden Green, north-west London, the subscription-based It's Halal launched online in April 2019 to provide tasty, easy-to-prepare meals for Muslims across the UK.
Duhare, 46, grew up in a household where cooking was a shared passion and her grandmother infused Pakistani food with flavours from the Caribbean and elsewhere. Four years into business, she has a variety of recipes to suit every palate, from spicy beef quesadillas with sriracha potato salad to aubergine and feta bake with a tomato basil salsa.
Here, she talks about how her business started and what she hopes to achieve.

This conversation has been edited for length and clarity.
How did It's Halal Official start?
The initial vision was to bring back the joy of cooking by offering every Muslim household the opportunity to cook fresh, homemade meals from world cuisines. I want our community to think about what we put inside our bodies as well as the environment and the processes behind our food. We waste so much and that in itself is not the way of Islam. I also want to get our community to eat beyond desi food.
Several halal recipe box companies appear to have shut down. What has kept your business going?
To be honest, I was disgusted to see people in our community eating meat every single day. That's when I went on my quest to look at Islam and the way Allah tells us to not eat excessively. Eating meat every single day is not normal. At the beginning of the business, when we were packing meat every day, it put me off and I actually stopped eating meat. So I cut it down and now customers can pick one meat option and more veg.
I am passionate about healthy eating. When I started, we weren't making the numbers at all, but what kept me going is my faith in the business and my mindset. Without that, I would have fallen. My mother and family have also been instrumental in supporting me and my vision.
Have you seen any changes in the eating habits of Muslims in the UK?
I think people have become more adventurous and creative when it comes to exploring different cuisines. That's why we have developed recipes from more than 20 different cuisines. During the pandemic, when my business really started to pick up momentum, people wanted comfort food, but also wanted to branch out into healthy eating.
The way South Asian food is made is generally quite unhealthy, with the addition of oil, ghee and a lot of spices. In recent years, with health conditions becoming a rising concern, I want to provide healthy options.
Your boxes range from £38.99 for three meals for two people to £81.99 for four meals for four people. Are recipe boxes an affordable way to eat amid a growing cost of living crisis?
Each recipe works out to be around £6.49 and if you were to go out and get the ingredients separately it would be more expensive. Our ingredients are premium-quality and then there's the convenience of it. It's not just about the money, you have to look at the whole approach. We are picking and packing everything for you, so you're not having to take a trip to the supermarket, which is your time. Then there's travel, and petrol is also expensive now.
When I received one of your boxes, I noticed that you wrap your meat in a fleece liner. How important is it that your packaging is environmentally friendly?
All of our packaging is eco-friendly material that doesn't end up in landfill. You can recycle the wool liners or compost them. When we first started the business, it was one of the hardest decisions we had to make because non-recyclable materials are a lot cheaper and I'll admit that there were times when I was tempted to cut corners, but I knew I needed to stick to my word and be accountable.
Where do you get the inspiration for your recipes?
People, culture, museums, art, travel and the chefs that I admire. Some of my friends, who are Italian, Spanish and Portuguese Muslims. Also Islam and the foods mentioned in the Qur'an, especially the prophet Muhammad's diet.
What is the most popular dish among your customers?
A 1,400-year-old recipe that we did just before we closed for Ramadan, called thareed. It contains beef cubes with potatoes and sumac yoghurt and a side of Arabian bread. It was one of the recipes loved by the prophet Muhammad. We really took time to develop that recipe to get it absolutely bang-on because it was personal.
What's next for It's Halal?
To conquer every Muslim kitchen in the UK and beyond. I want to change the mindset and our relationship with food. Being more mindful, not just about the food itself, but the idea that everything we eat is an education into culture and tradition. Dinner is the most important meal of the day in my opinion. It's a time to get everyone involved, whether it's your husband, best friend, siblings, a large family or even children — that's what I want to bring back.
Topics
Selected stories
A new genre of writing is slowly establishing itself and painting a broader picture of what love can look like

The fashion influencer on faith, modesty and claiming a space for Black Muslim women

This week our panel assess what the Liberal Democrats offer Muslims and discuss the ongoing debate about definitions of Islamophobia. Plus, travel blogger Yara Abdelsamie on travelling solo and the best European destinations for Muslim women