Hyphen's Eid fashion picks
From accessories to modest party dresses, here's a selection of the best modest fashion from brands including By Amala, Imani Studio, Janan, Nominal and others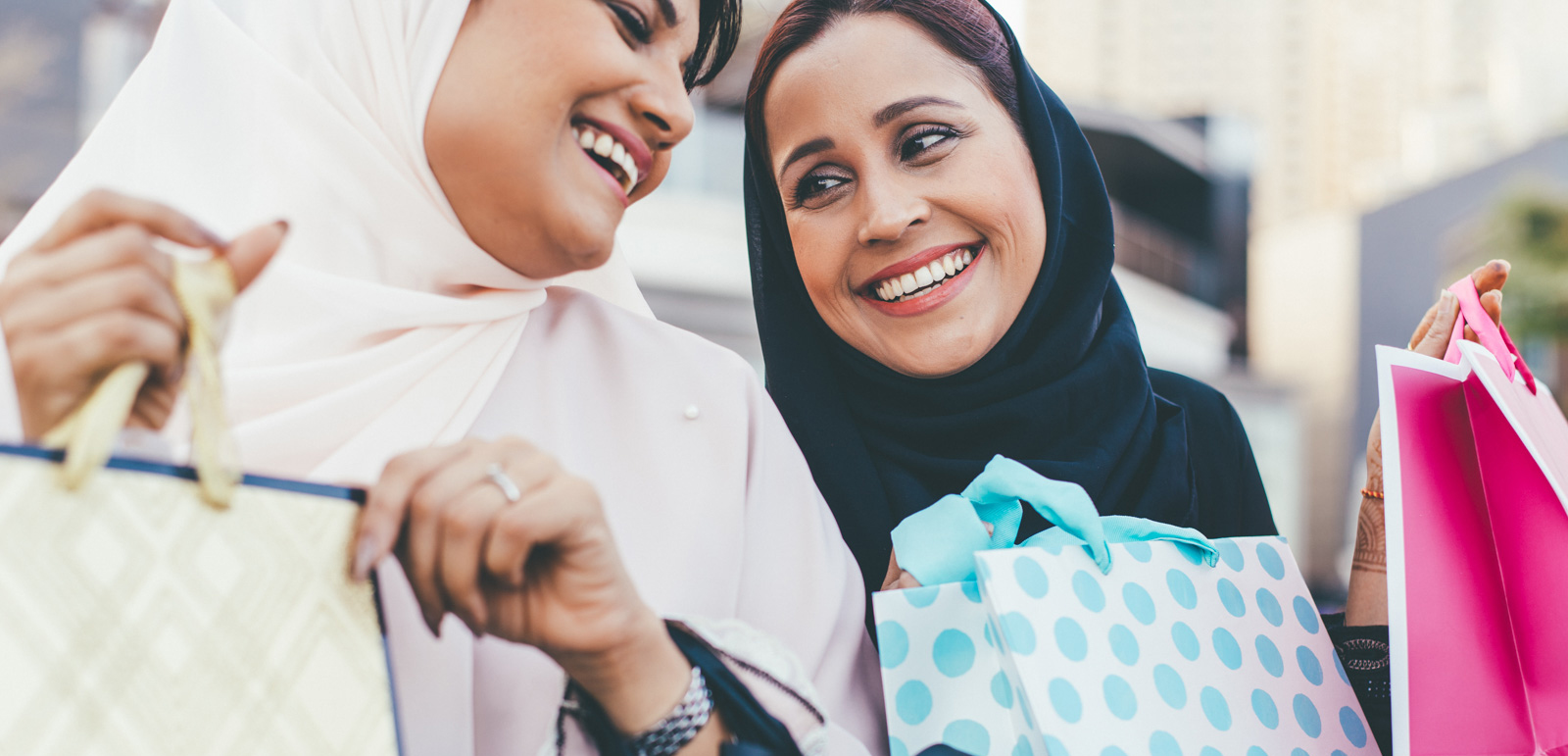 Muslims across the UK are hunting to find last minute outfits and accessories to look their best on Eid al-Adha, the largest holiday celebrated in Islam following the completion of the annual hajj pilgrimage.
According to the State of the Global Islamic Economy Report 2020/1 the worldwide modest fashion industry is forecast to be worth $311bn annually by 2024. Western high-street brands like Ted Baker are promoting modest dressing, and some retailers offer Eid collections to cater to Muslims when shopping for their festive celebrations.  
We have compiled a list of fashion brands that have a range of ready-to-wear items for women, men and children – from south Asian and African attire to western brands incorporating glamorous and modest party dresses.
Women
The classic English brand focuses mainly on floral summer looks – the perfect style to wear on a hot summer day. For its Eid collection, the retailer has gathered some of its best modest looks for Muslims to wear on the occasion, including maxi and midi dresses, clutch bags and satchels to match as well as a range of jewellery.
The ideal online destination to find a traditional yet bejewelled south Asian outfit. To flatter all silhouettes, By Amala has a variety of lehenga and sharara sets and trouser suits. The work on the garments is heavily embroidered and embellished with beadwork, stonework and glitter for those who prefer an extravagant look. They also showcase different brands with ethereal designs. The brand is based in the UK and offers next-day delivery in this country.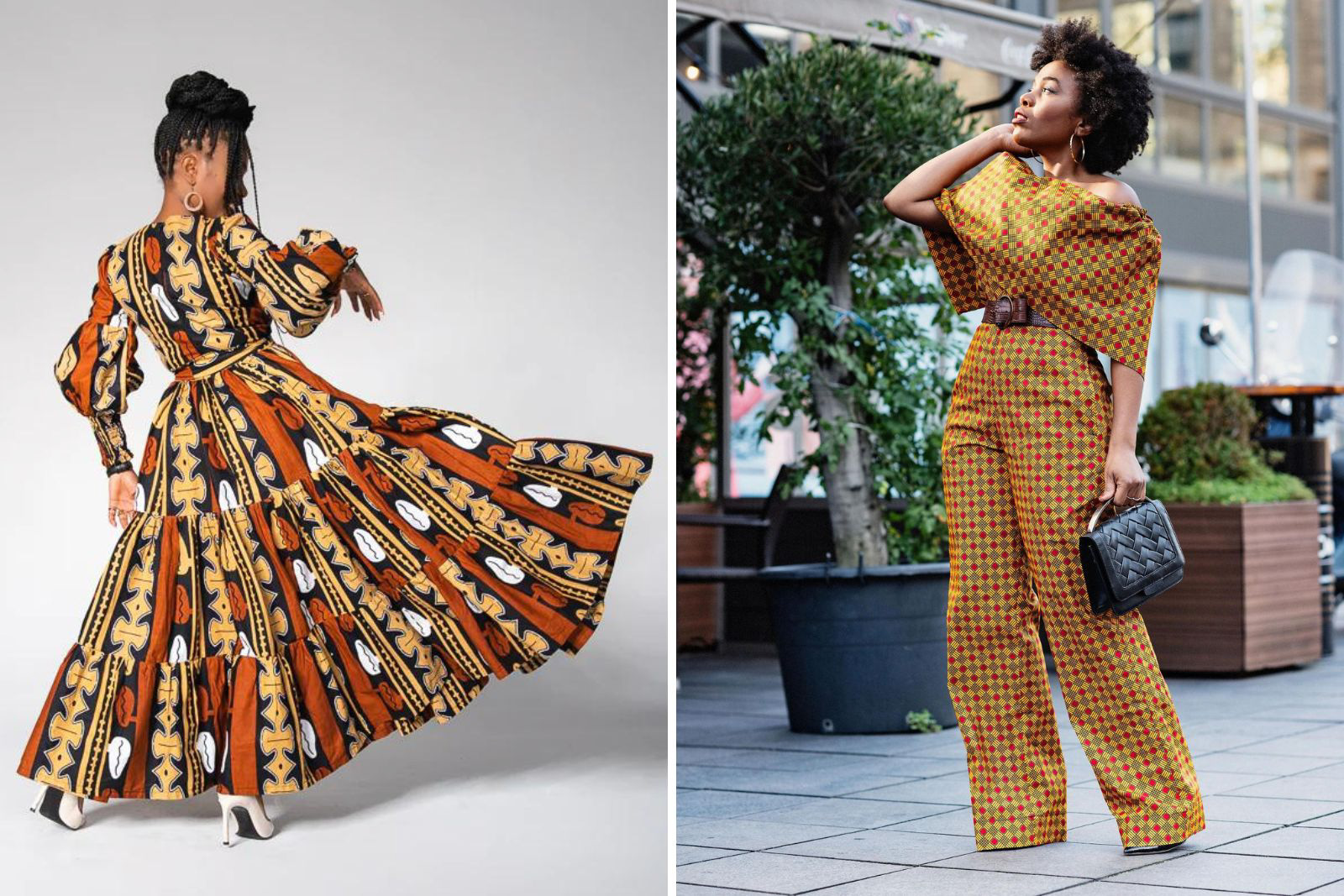 If you are looking for a vibrant and picturesque Eid outfit, UK-based company Heritage Clothings offers an Ankara-style of clothing that prints traditional African designs, colours, patterns, and symbols on cotton fabric using a wax-based process. The light fabric means it is comfortable to wear while looking stylish. The clothes cater for all occasions and consist of flared dresses, skirts, tops, trousers, jumpsuits and two-piece sets. The brand has accessories including multi-coloured headwraps to complete the outfit and a Mama and Me collection of matching outfits for mother and child.
An up and coming UK brand that gives a contemporary take on modest occasionwear. The fashion designer's signature pattern is puffy sleeves-attached abayas and dresses. They are versatile and can be styled in different ways. From a one tone to a colourful printed ensemble customers can have their pick from loose flowing dress to a figure fitting one.
Men
If you're on the hunt for traditional south Asian wear in the UK, Imani Studio offers a range of options online that men can choose from for their Eid outfit. This includes the classic and elegant two-piece salwar kameez, kurtas and a waistcoat. The brand also has kolhapuri chappals and sandals for footwear.
Offers a wide range of thobes that are modest and give men a fresh look for the morning Eid prayers. The brand's different selections include Emirati and Omani thobes, which customers can wear any time of the year. For a minimal touch it also stocks casual thobes with a hood and ones with short sleeves.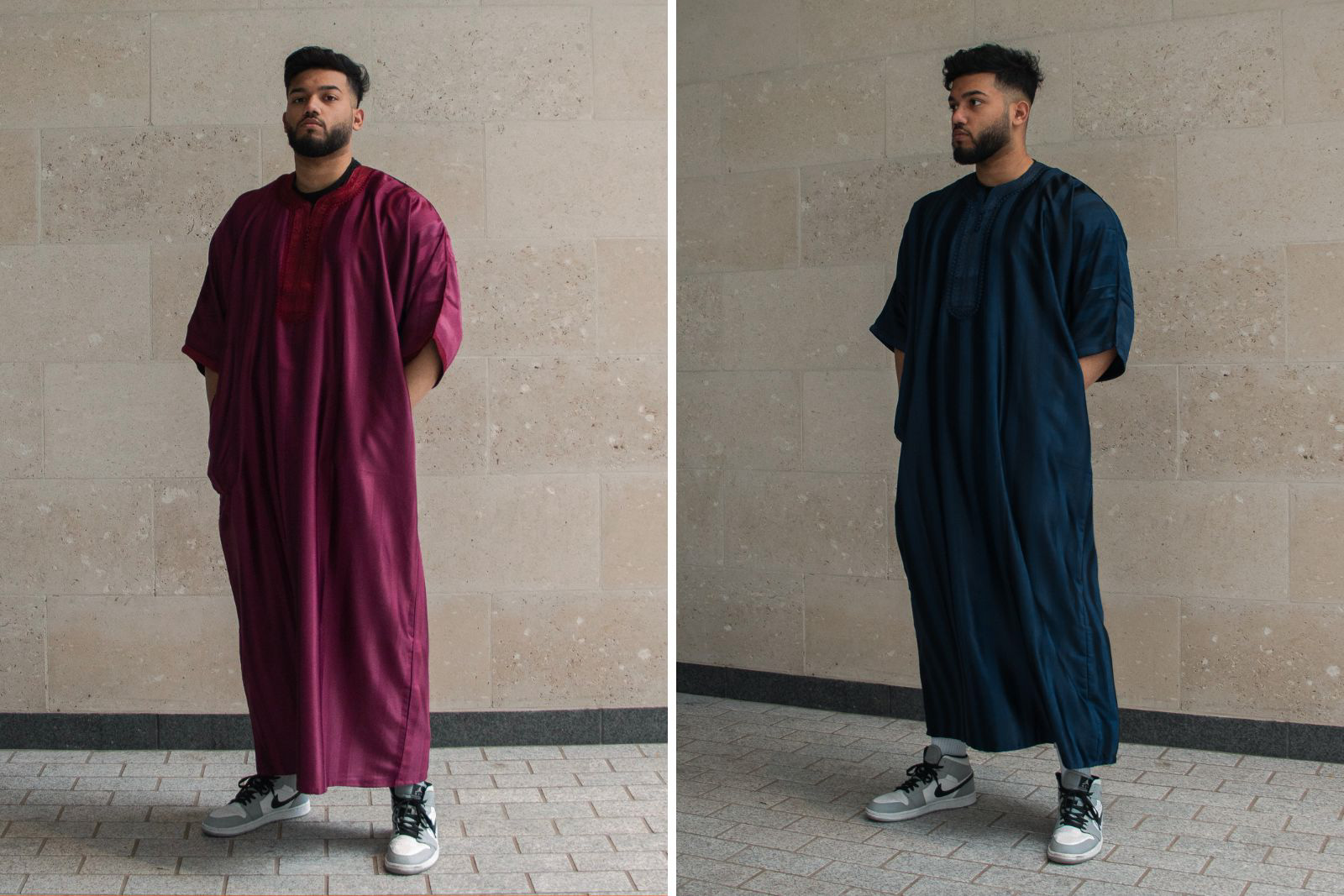 A UK-based brand that showcases traditional Moroccan thobes, also known as djellabas. The thobes have subtle embroidery on the chest area and come in colours including Midnight Blue and Pine Green. Al-Rayyan also has a boy's collection so father and child can wear matching Eid outfits. If you spend £50 or more on the website, free next day delivery in the UK is guaranteed.
Children
The online retailer aims to make Pakistani designer clothing easily accessible in the UK, with next day delivery to ease that last minute panic when buying Eid clothes for the family. Janan sells clothing from designers such as Junaid Jamshed, Maria B and Limelight, catering for the latest trends and styles including three-piece suits for girls and kurtas and thobes for boys.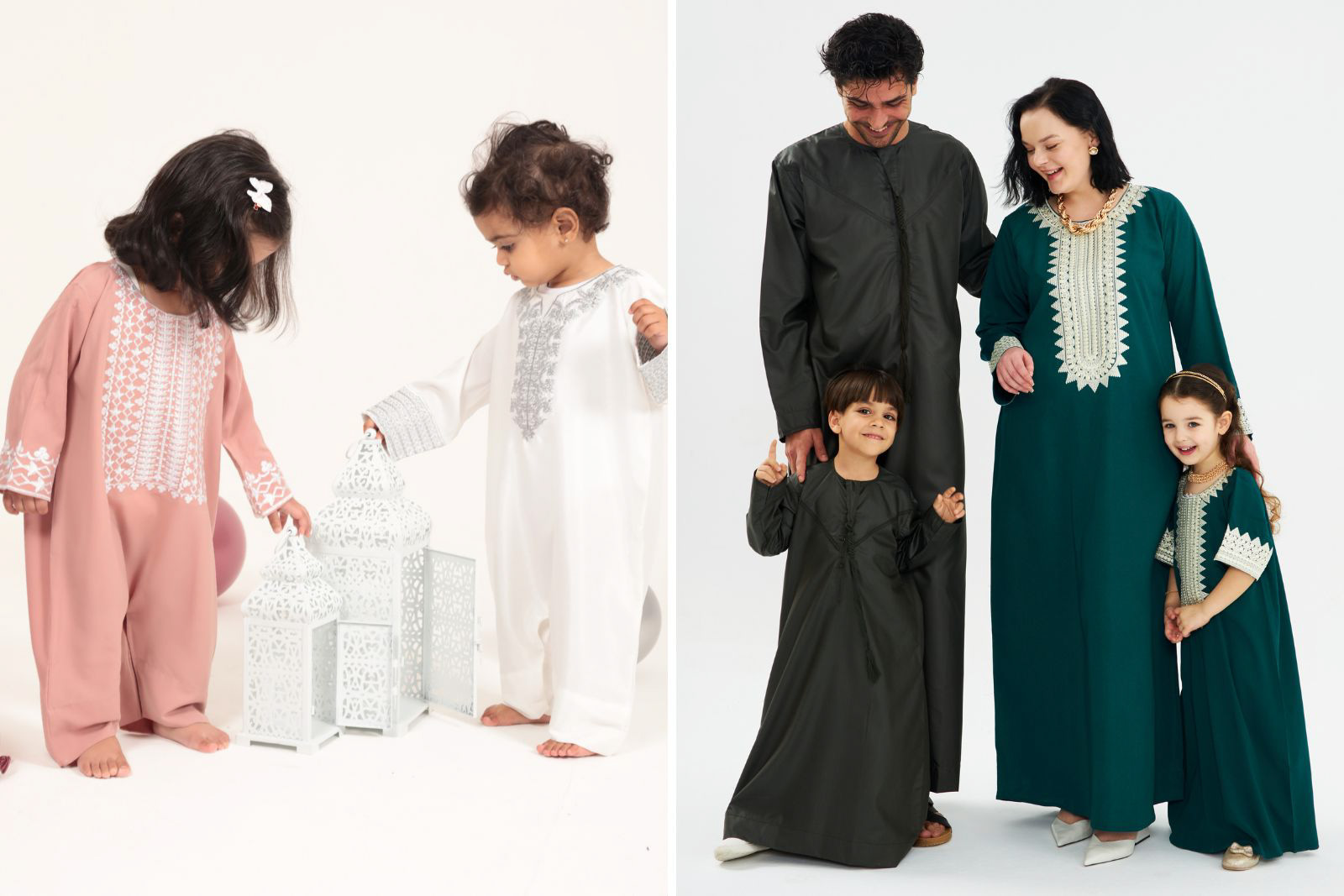 A UK-based online retailer that sources products from the UAE with a clothing line inspired by Khaleeji-style attire, a traditional abaya worn in the Persian Gulf. Baby clothing includes jalabiya and thobe rompers. Family bundles come with matching sets for mamas, babas and babies, capturing a wholesome look for cute insta pics.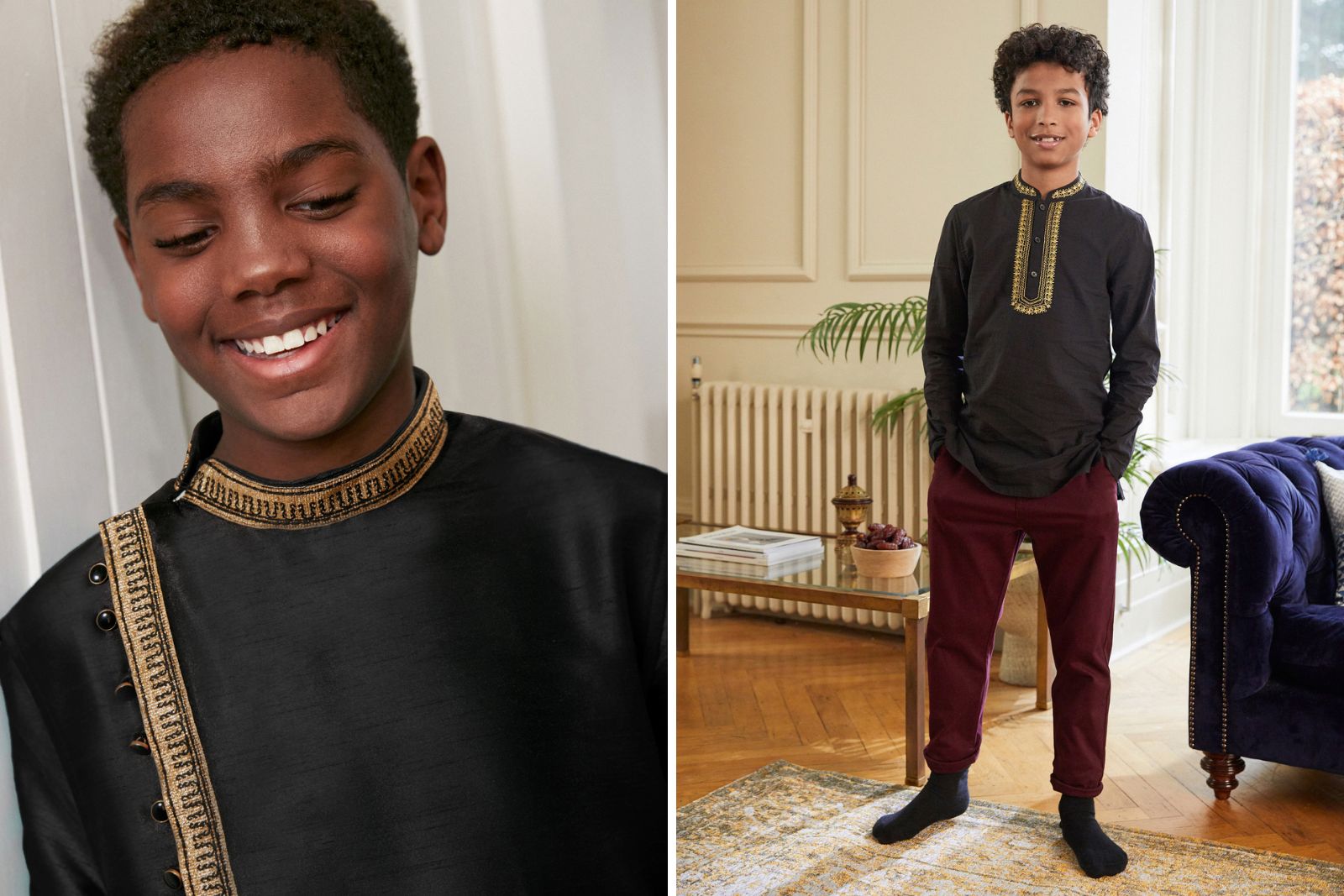 The UK's largest clothing retailer offers a children's Eid range that includes Asian-styled kurtas and sherwanis for boys, and dresses for girls.
Accessories
A well-known brand offering Arabic and Islamic- inspired jewellery. Best sellers include customised necklaces with names engraved in Arabic. Other Islamic jewellery options include items engraved with Ayat Al-Kursi, the throne verse in the Qur'an; and five pillars of Islam rings. Nominal also offers pendants in the form of outlines of countries from all around the world.
A brand specialising in Punjabi jhuttis, also known as khussays, a type of handcrafted footwear produced in Pakistan and India. Mojaree London's cushioned pumps are handmade in India with a leather lining. The Eid 2023 collection includes intricately embellished and embroidered designs on shoes that are given a western makeover. Mojaree London products are also stocked by John Lewis.
An Edinburgh-based company that offers Moroccan Babouche slippers, handmade in Marrakech, straight to your doorstep. Options include floral prints, plain-colour leather and chequered.
Topics
Selected stories
A new genre of writing is slowly establishing itself and painting a broader picture of what love can look like

The fashion influencer on faith, modesty and claiming a space for Black Muslim women

This week our panel assess what the Liberal Democrats offer Muslims and discuss the ongoing debate about definitions of Islamophobia. Plus, travel blogger Yara Abdelsamie on travelling solo and the best European destinations for Muslim women