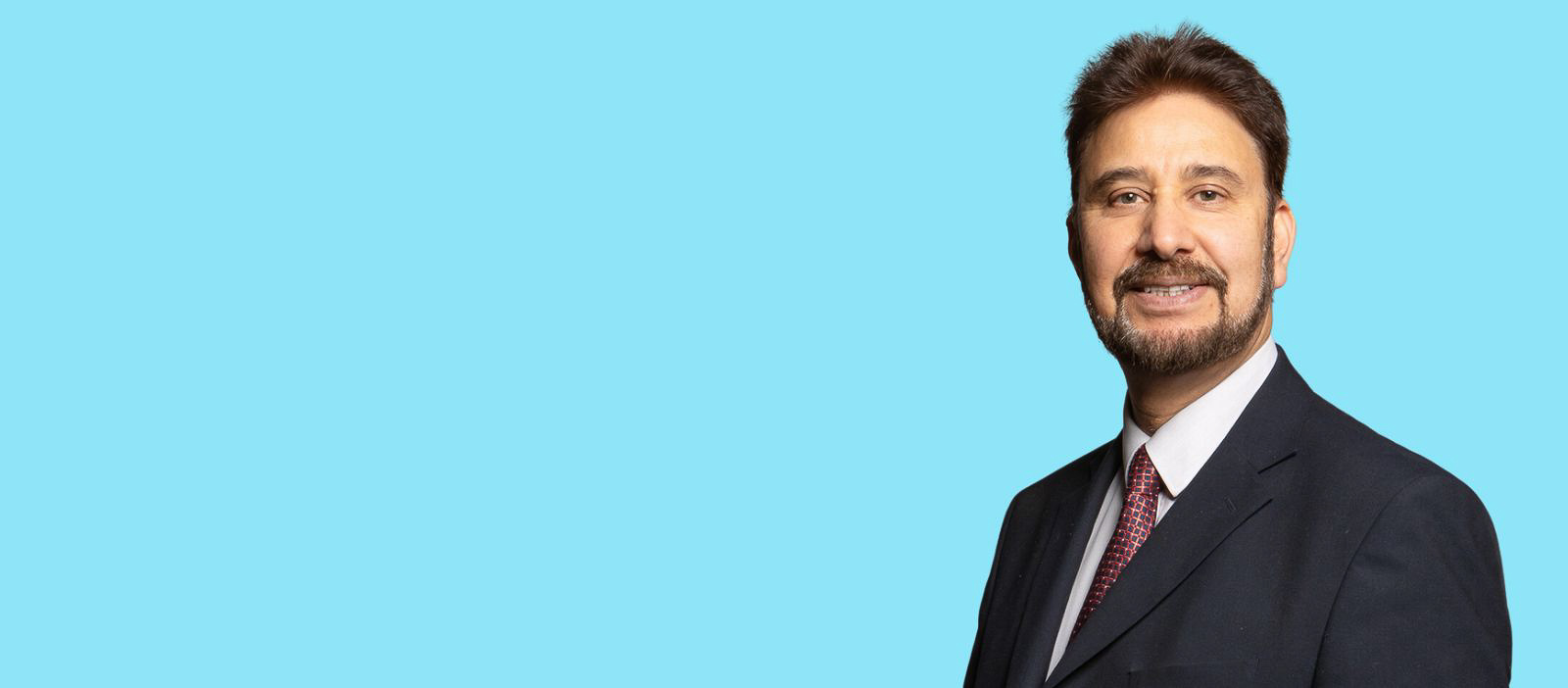 Afzal Khan Q&A: 'The Conservative government is trying to brush Islamophobia under the carpet'
'An official definition of Islamophobia is important because without it, abuse towards Muslims can be distorted by the media or dismissed by people in power.' Photograph courtesy of the office of Afzal Khan MP
The Labour MP for Manchester Gorton on his career in public service, defining Islamophobia and how to get UK Muslims involved in politics
Mohammed Afzal Khan, CBE, has been the Labour MP for Manchester Gorton since 2017. Born in Pakistan in 1958, he came to the UK as an adopted child when his parents could no longer afford to raise him. He grew up in Lancashire and left school with no formal qualifications, finding work as a labourer in a cotton mill. Later, he became an officer in the Greater Manchester Police, then went on to qualify as a solicitor.
His career in politics began in 2000, when he was elected as a Labour councillor. In 2005, he became the first Muslim lord mayor of Manchester. In 2014, Khan became a member of the European Parliament, representing North West England. He was then elected as an MP in 2017.
During his time in the parliament, Khan has held a number of shadow ministerial roles, including responsibility for south Asia, Africa and the Commonwealth, and for immigration. Under Labour leader Keir Starmer, Khan is the shadow minister for legal aid. He is the vice chair on a number of all-party parliamentary groups, including those on British Muslims, hate crime, hajj and umrah, and adult social care.
This interview has been edited for length and clarity.

You left school at 16 without qualifications, but later joined Greater Manchester Police and then became a solicitor. Do you think it would be possible to do that today?

We all have unique journeys and circumstances that affect us. I was adopted in Pakistan, and then came to the UK when I was 12. I missed all of my primary education, and spent much of my secondary education trying to improve my English. When it came to exams, my teachers told me my English wasn't good enough to pass anything. That's why I left school early and went to work.

Before I joined the police, I went through various kinds of jobs. I was working as a labourer in a cotton mill and, after that became a bus driver. It was a tough time, especially because of my identity. At the same time, all those jobs made me realise, as a Muslim and an immigrant, that people like me were part and parcel of British society and that we needed to be represented in public institutions — especially ones where Muslims were lacking. There weren't many Muslim police officers in the 1970s. I saw it as an area that needed to progress, so I took the initiative.

As a society, it's important to support the idea of being able to seek knowledge from the cradle to the grave, to support people wanting to learn, regardless of where they are in life. We should provide people with those opportunities. That way, just because one part of your journey didn't go as planned, doesn't mean you can't improve yourself.

Before becoming an MP, you were elected as a member of the European Parliament in 2014. How has the absence of MEPs affected British politics?

At the time, I wasn't that interested in European politics. I just wanted to run as an MEP to stop the advance of the far-right, and in particular, Nick Griffin, who was the leader of the British National Party.

I'm a founding member of Unite Against Fascism and Hope Not Hate. I have always been engaged with anti-racist politics. In 2009, when Griffin ran for an MEP position, we organised protests, but were unable to prevent his election. I decided that night that I would beat him next time around. When I was challenging him, I remember the BNP put out leaflets that referred to me as the "Muslim Labour candidate". Clearly, they were trying to stoke ethnic divisions, as the north-west region I was running in is mostly white and Christian. That made my victory even better. When I beat him in 2014, I went up to Griffin and said: "You sent your message to all the people in the north-west and they still chose a Muslim Labour candidate over you."

Looking back, now that I am an MP, there are things that I miss about the European parliament. In particular, I think that because the institution is so diverse — there are 29 countries who work there — there's a richness that you are unlikely to find elsewhere. Also, as a British MP, the system is supposed to be adversarial. Compare that with the European Parliament, where, because there is no single party with control, there has to be far more consensus building.
You've been vocal about tackling anti-Muslim sentiment in wider society. Why does the UK need an official definition of Islamophobia?
An official definition of Islamophobia is important because without it, abuse towards Muslims can be distorted by the media or dismissed by people in power. Islamophobia is a form of prejudice and discrimination. There has been plenty of research to show how it negatively affects Muslims living their everyday lives. There is also awareness of the harms of Islamophobia by institutions such as the United Nations and the European Commission, who appoint people to watch and monitor Islamophobic abuse. My concern with the current Conservative government is that they are trying to brush Islamophobia under the carpet. Perhaps it's because some of their own figures — even a former prime minister — have made statements that would fall foul of most definitions of Islamophobia.

I also think that you can't tackle a problem unless you can name it. A definition is a starting point, from which we can then conduct studies and take measurements, and work out ways in which we can properly tackle the problem. We can't do that until the government is willing to accept a definition. The fact that they have continued to reject the definition produced in 2019 by a cross-party committee, and which was supported by Conservatives, such as the former attorney general Dominic Grieve, shows how far they are willing to go in order to ignore this issue.
There are now 19 Muslim MPs. But, at the same time, Muslims in Britain are among the most politically disengaged groups in the UK. What should be done to increase Muslim participation in the political process?

There are several things that need to be done to encourage political participation, not just by Muslims, but all marginalised groups in society. First, the government has a responsibility to do so across the country. At the moment, they are only interested in people who might increase their vote share. Second, political parties need to review their internal systems and structures, and assess whether they have adequate representation across the board. If they don't, they need to design strategies to ensure that their parties reflect wider society.
And what can Muslim communities do?
There's also a responsibility on Muslim communities to remind people that politics affects them, and that they can't change anything if they aren't willing to participate. It's like football. You can't score a goal if you aren't on the pitch. In politics, you can't change anything if you don't put yourself forward. There's a quote I like, by Malcolm X, where he says: "If you aren't at the dinner table, then you are on the menu." Muslims need to remember that. It doesn't necessarily mean running to be an MP. You can participate in politics and affect social change by joining a trade union or getting involved in local organising. You could even join the civil service or work at a think tank.
Topics
Selected stories
A new genre of writing is slowly establishing itself and painting a broader picture of what love can look like

The fashion influencer on faith, modesty and claiming a space for Black Muslim women

This week our panel assess what the Liberal Democrats offer Muslims and discuss the ongoing debate about definitions of Islamophobia. Plus, travel blogger Yara Abdelsamie on travelling solo and the best European destinations for Muslim women