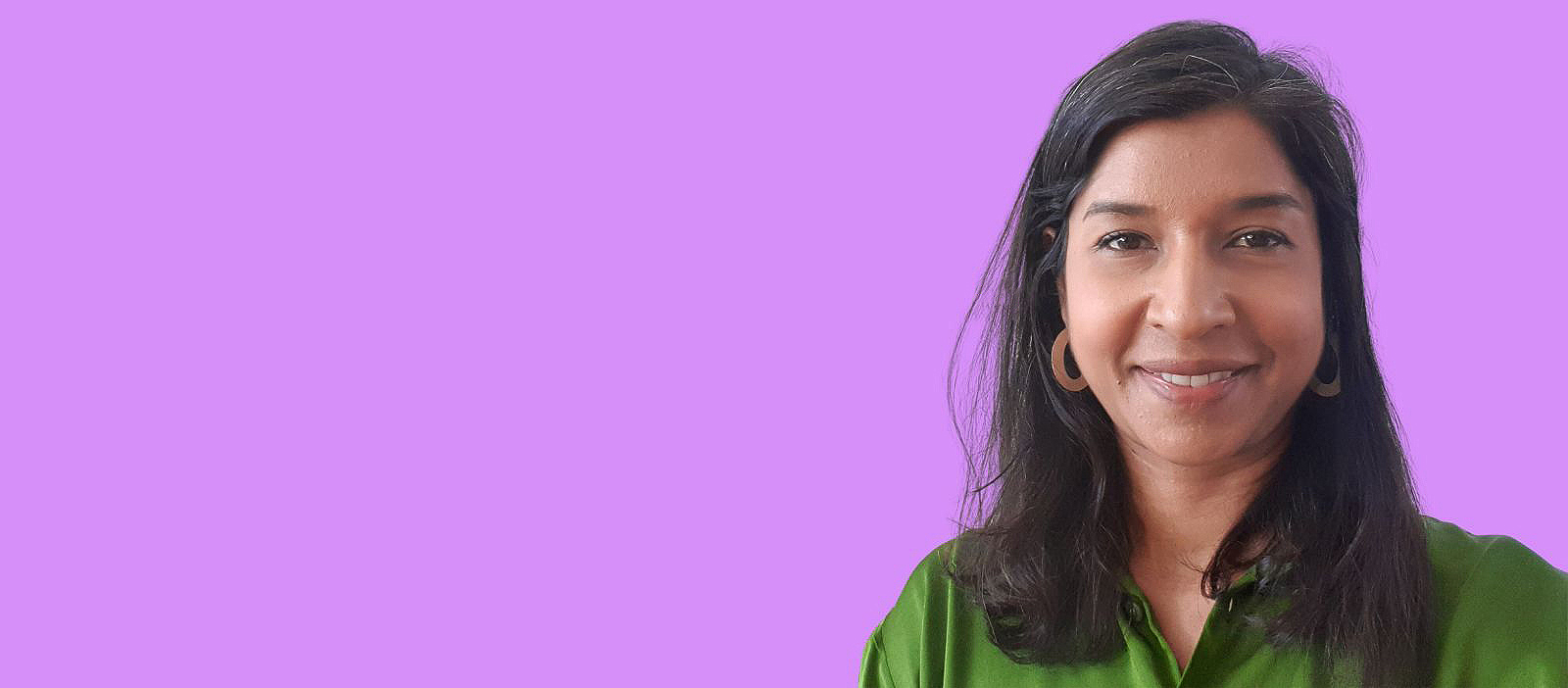 Shabna Begum Q&A: 'Solidarity across different communities makes a difference'
Photograph courtesy of Shabna Begum
The author of a new history of the Bangladeshi squatters' movement on the inextricable links between poor housing and racism
Shabna Begum is the director of research at the Runnymede Trust, a leading independent race equality thinktank in the UK. She is also the author of From Sylhet to Spitalfields, a recently published exploration of the hidden history of the Bangladeshi squatters' movement in 1970s east London.
The movement began when the growing Bangladeshi communities of Spitalfields and Whitechapel took advantage of laws that allowed the squatting of vacant properties to gain access to better housing. At the same time, the threat of violence from groups such as the far-right National Front was ever present.
Through the testimony of women and men who were there at the time and her own sharp analysis, Begum, 47, paints a vivid picture of a time when anti-racist activism and the struggle for secure housing were inextricably bound together.
This article has been edited for length and clarity.
Congratulations on the publication of From Sylhet to Spitalfields. Why did you decide to write the book?
My parents are Bangladeshi immigrants. My dad arrived in the 1960s and my mum in the 1970s. Shortly after that, I was born. My parents would tell us a lot about the hardships that they suffered as immigrants and how difficult it was. It was only when I was an adult and when I had my own kids that I began to really think about what they told me. I went back to the conversations we had and thought, "How on Earth could something as important and as different to the representation we commonly have of the Bangladeshi community have been missed?"
Why do you think the Bangladeshi squatting movement is so rarely spoken about?
One of the big reasons is that it wasn't thought to be particularly important. Lots of people have written histories of squatting in London at the time, because in the 1970s there were lots of different types of squatter movements, but to hear that Bangladeshi were squatting because they were deprived of housing was not considered interesting. To me, that's a real misunderstanding of what interesting is. If you've got a migrant community who are deprived of housing because of the racialised narratives at the time, which affected who got to access social housing, and if that community then decides to take that social housing for themselves because they feel entitled to it, that, for me, is super-important.
I also think it's something the Bangladeshi community didn't necessarily want to highlight, because it wasn't something they were proud of. Often the idea is, "Oh, it's really poor people that came from Bangladesh," but actually they were from reasonably affluent families, because they had to have been able to make the migration journey in the first place.
What message do you want the book to convey?
This story is important to me because we now face so many challenges that we can think there's nothing we can do about and that there's no hope. But, actually, the conditions that the Bangladeshii migrants operated within in the 1970s must have seemed impossible as well. It was collective action. It was solidarity across lots of different communities that made a difference.
How does your work at the Runnymede Trust fit in with the book?
The Runnymede Trust pays close attention to issues of housing and homelessness faced by Black and minority ethnic communities. In the last chapter of my book I look at that. During Covid-19, we saw that the housing conditions of the Bangladeshi community in east London contributed to the excess number of deaths that they suffered because of overcrowding.
Data from the 2021 UK census shows that nearly 40% of British Bangladeshis live in overcrowded households — the highest proportion of any group in the country. Is there a case for believing that more social housing can help to fix that problem?
I think there is. When we look at Tower Hamlets, home to the UK's largest Bangladeshi community, the borough still has a huge problem with overcrowding and long waiting lists for social housing. That churn, that cycle of how social housing has been depleted, is having an impact on the Bangladeshi community. I don't know what the average house price is in Tower Hamlets, but I imagine it's far more than what the average Bangladeshi household can afford.
What needs to be done to ensure the Bangladeshi community has access to affordable housing?
It's a really complex issue because, on the one hand, we need to see much more investment in social and affordable housing. There's been a longstanding debate about what affordability means and that "affordable" category seems to stretch and become so elastic that it doesn't really sit close to ordinary people within those communities. But there's also something to be said about why the labour market still isn't reflecting the educational and work potential of our community, which is what will allow them to afford to live in decent housing.
Debates about gentrification have long been raging in cities across the country. Among them, the Save Brick Lane campaign focuses on a longstanding Bangladeshi area of east London and a hub for the South Asian restaurant industry that many now see as being under threat. How do you feel about that?
I didn't live there but my parents — especially my dad — have always gone back there. It's the heart of his grocery shopping, the mosque is there and it all still remains a part of his migrant Bangladeshi connection. Lots of changes in the demographic profile of the area have meant that there's been less footfall and the number of restaurants that line Brick Lane has dwindled. The commercial rents for those properties are no longer viable for Bangladeshi restaurateurs and grocers, which has led to a change in character of the area. Gentrification has a class-based, racialised kind of impact wherever it occurs and in Brick Lane it just happens to affect the Bangladeshi community.
From Sylhet to Spitalfields: Bengali Squatters in 1970s East London is published by Lawrence Wishart
Topics
Selected stories
From pickles and ferments to jams and chutneys, conserving surplus produce allows us to enjoy fruits and vegetables grown in familiar earth, many thousands of miles away

The western world's largest mosque is a point of pride for the country's Muslims, but its impressive scale and ornate design do not reflect their position in the country as a whole

The challenge for Keir Starmer is to combine control and compassion in efforts to tackle dangerous boat crossings