The Muslim stars of Ireland's oldest national sport
A growing number of Muslim players are making their mark on hurling, whose origins are said to date back to the days of the Celts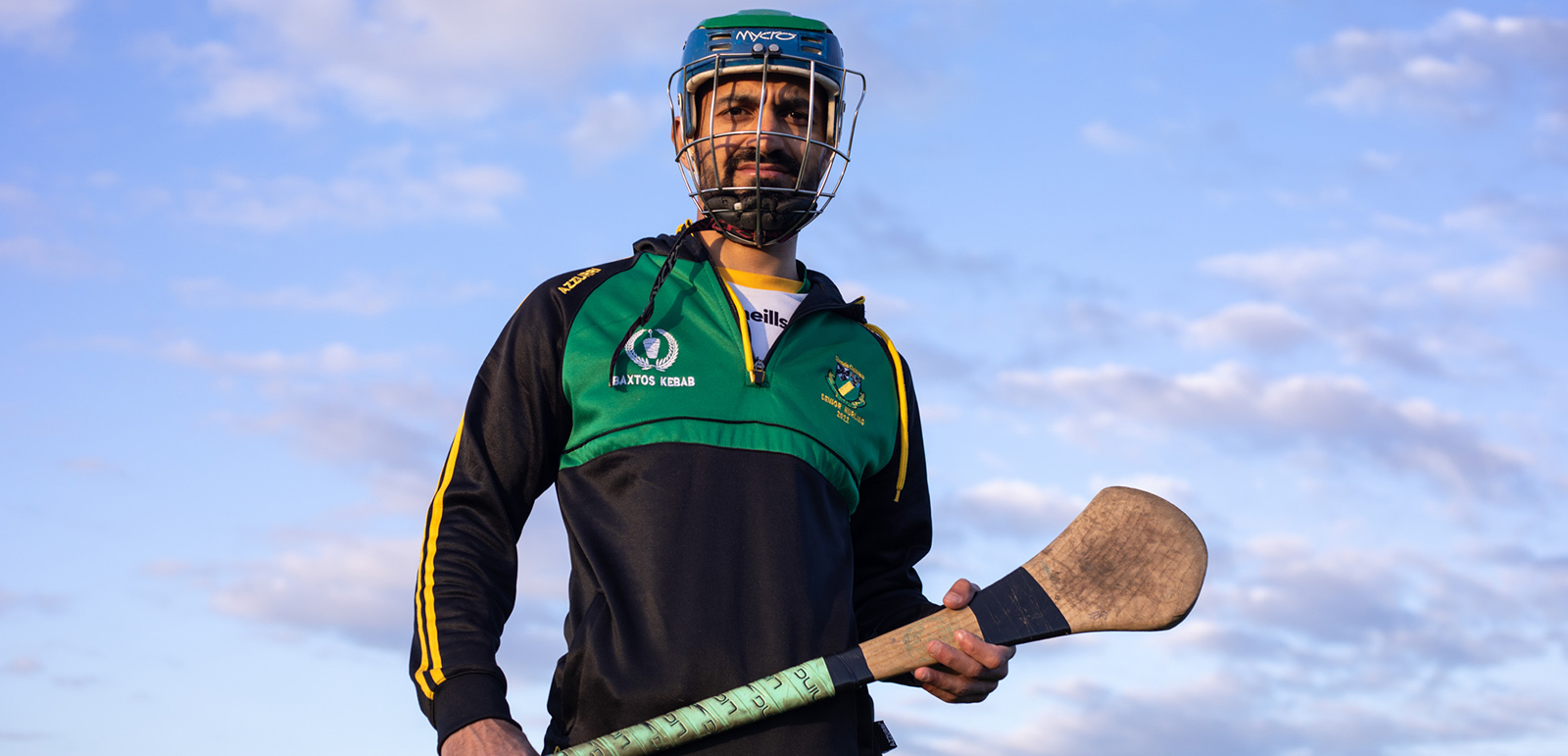 Croke Park in Dublin is the home of the Gaelic Athletic Association (GAA), the most important sporting body in Ireland. More than just the biggest stadium in Ireland, with a capacity of 82,300, it is something close to a hallowed ground. There in November 1920, during Ireland's War of Independence, British forces stormed into the stadium during a match and opened fire, killing 14 people. Among them was a Gaelic football player named Michael Hogan. His death is now honoured by a stand that bears his family name.
One hundred years later, in July 2020, Croke Park hosted an event that reflected the central role the GAA has played in the evolution of contemporary Ireland's national identity. With public gatherings restricted by Covid-19 regulations and the arena being one of the few spaces large enough to allow socially distant gatherings, Dr Umar Al-Qadri, chief imam at the Islamic Centre of Ireland, led 500 Muslims gathered on the playing field for the first celebration of Eid al-Adha at Croke Park.
Delivering a speech in front of the Hogan Stand, he said: "Today we send a very strong message out to the whole world that Ireland is indeed a country of a hundred thousand welcomes because no matter your diversity, no matter your differences, once you come and you live here, this island of Ireland has this great, unique ability to adopt you and make you part of this society."
Among the crowd was Abood Abdullah Aljumaili, an Irish-Iraqi hurler known for his competitiveness and passion for hurling — a fast-paced, uniquely Irish sport, in which two teams of 15 players carrying sticks known as hurleys try to hit a small ball over goals much like rugby goals. Aljumaili, who has played with the Dublin club Ballinteer St John's from the age of 12, has become affectionately known as Bonnar Ó Loingsigh — a nod to two great players, Tipperary's Bonner Maher and Clare's Colin Lynch (or Ó Loingsigh). He is one of a growing number of Muslim players making their mark on Irish life through Ireland's national sport.
"I wouldn't have expected that an event like this would ever happen in Croke Park," Aljumaili told the Irish Mirror in August 2020. "It really did mean a lot to me because of how hurling helped me to integrate into Irish society and culture."
The GAA was founded in 1884 to promote Irish sports and pastimes, as part of a rising cultural nationalist movement in Ireland. Its members would be forbidden from playing sports "imported into the country", such as cricket, football and rugby, until 1971. The two main sports that fall under its umbrella are Gaelic football — essentially a nativised version of rugby — and hurling.
While Gaelic football is played across the country, hurling is played to a high level only in a small number of Ireland's 32 counties: Kilkenny, Limerick, Wexford and Tipperary. It is a sport of myths and gods whose origins are said to date back to the days of the Celts and, even now, it is believed that highly skilled hurlers should not just be gifted but their families should have been immersed in the game for generations.
Zak Moradi, once the left corner-forward of the Leitrim senior team, was born in Al Tash refugee camp, just outside the Iraqi city of Ramadi. His parents, Kurds from East Kurdistan in Iran, fled during the Iran-Iraq war into Iraq and spent 20 years in refugee camps. When Moradi was 11, one of his older brothers who worked at the United Nations managed to secure the family a transfer to Europe.
In 2020, the population of the Republic of Ireland passed five million for the first time since 1851, when famine ravaged the country, killing around one million people and forcing another million to flee. Today's Ireland includes more than 645,000 non-Irish nationals — or 12.9% of the population. According to the 2016 census, more than 60,000 of them are practising Muslims. For Ireland, this is an extraordinary transformation. A predominantly Catholic country defined by emigration is being transformed by influences and arrivals from around the world.
In his 2022 autobiography, Life Begins in Leitrim: From Kurdistan to Croke Park, Moradi recounted the randomness of arriving in Ireland. Another family on the bus from Al Tash to the airport were heading to New Zealand, but the Moradis found themselves in Carrick-on-Shannon in Leitrim, a town of 4,000 people in Ireland's most sparsely populated county. They would live there for two years before moving to the sprawling working-class suburb of Tallaght in Dublin.
"My parents spent enough years in refugee camps. I was born in one and didn't know any different," Moradi explained, having recently returned to Dublin from a visit to Arbat Refugee camp in Kurdistan where he was making a documentary about the camps.
As a teenager in Leitrim, Moradi became interested in Kurdish nationalist politics, seeing parallels between both his old and his new homes. "The Kurdish people have the same history as the Irish people," he told The Sunday Times last year. "They've been kept down, the ethnic cleansing, not being able to speak their language."
It was also at that time that Moradi started hurling.
"I didn't know anything about the GAA. I didn't speak a word of English when I arrived. I played soccer and volleyball in the refugee camps but I fell in love with the sport. Hurling was different. I got real enjoyment from hitting the ball."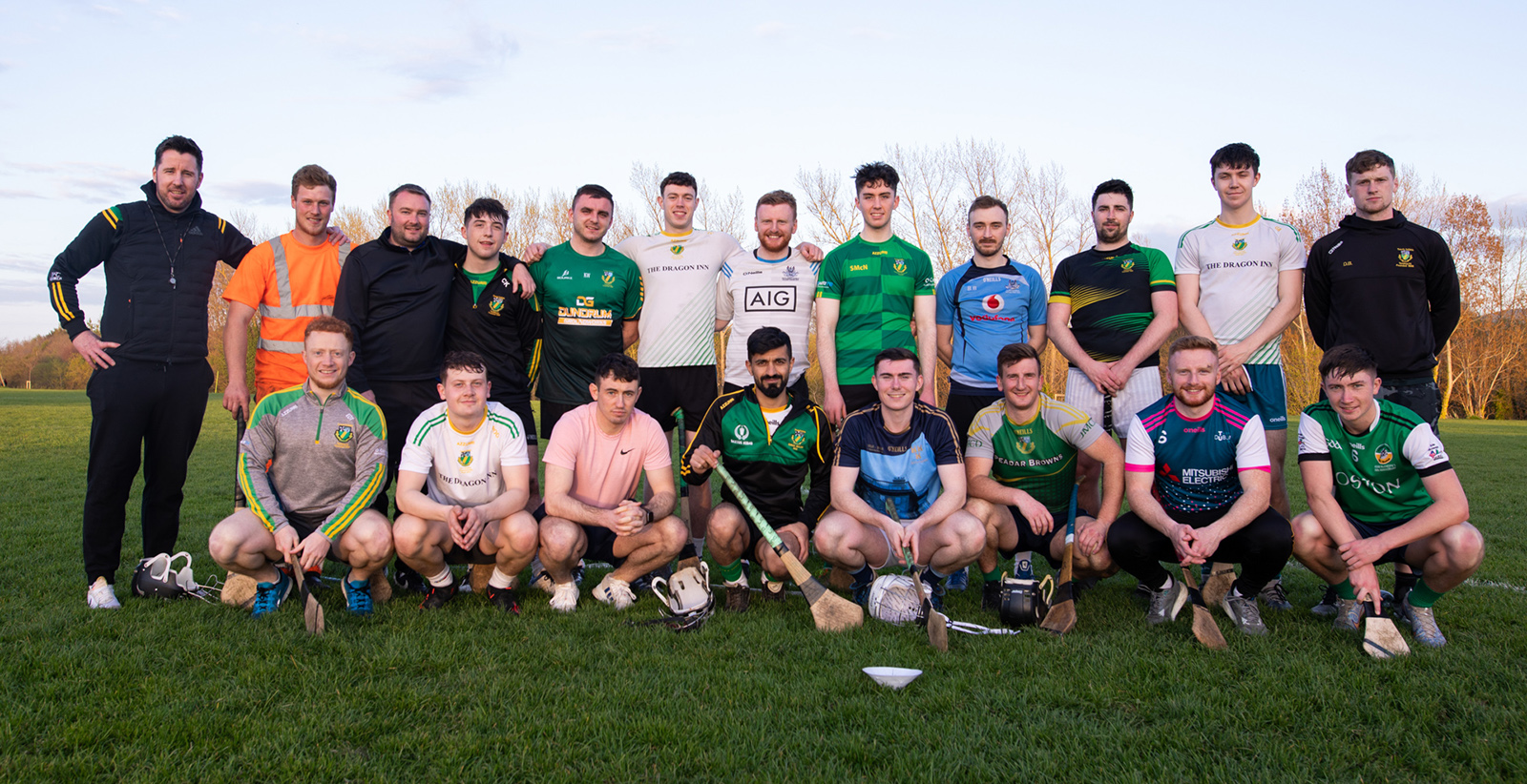 Moradi went on to play inter-county hurling — the highest level of the sport — for Leitrim in 2012 and in 2019 he was part of the Lory Meagher Cup-winning side — a first for the county. His story captured the imagination of the Irish public and his autobiography was nominated as Irish sports book of the year at the An Post Irish Book Awards in 2022.
"Playing hurling and Gaelic football, my English improved because I was the only Kurd on the team," Moradi said. "We integrated a lot quicker because of the GAA and the people were nice in Leitrim too. I made a lot of friends, got a lot of jobs because of the GAA. It's a community, everybody looks out for each other. Ireland is a cold country, but the people are warm. The GAA has welcomed me and many other second-generation people. Every club now has different nationalities."
The GAA is an amateur organisation, comprising 2,000 affiliated Irish sports clubs across the country. Despite the commercial success of the organisation itself, which brought in revenue of €138 million in 2022, it is a non-professional, community-based ethos that ties the whole association together.
In recent years, this spirit can be seen in the GAA's zero-tolerance approach to racial prejudice. In 2020, the organisation also collaborated with Sport Against Racism in Ireland to produce a report that laid out its commitment to education and stiff penalties for individuals found guilty of racially motivated abuse.
Earlier this month, a charity hurling match between Tipperary and Wexford was abandoned after Lee Chin, an outstanding hurler and captain of the Wexford side, was racially abused by a spectator. Chin's father is originally from Malaysia. The incident is being investigated and was swiftly condemned by Tipperary GAA, which released a statement shortly after the match:
"Unfortunately as the game entered the closing stages, a member of the public who is not connected to either Tipperary GAA or the Carrick Swan club made racial comments which were directed at a member of the Wexford team. Tipperary GAA wish to state quite clearly that this kind of behaviour is totally unacceptable and has absolutely no place at our games or in our society."
In 2012, when he was 19, Chin went on Ireland's most popular chat programme, The Late Late Show, to talk about the racist abuse he had experienced. He talked about abuse from players on an opposing team, who were subsequently given an eight-week ban. This latest incident has been unanimously condemned; there have been calls for a lifetime ban from the GAA for the spectator from commentators, including Tipperary councillor David Dunne. This year the GAA introduced new provisions including a 48-week ban for anyone guilty of racist or sectarian abuse.
However, Moradi stresses that his experience within the GAA and Ireland itself has been largely positive. "Considering the racism we have suffered in the Middle East, we wouldn't describe name-calling as racism," he said. "We have been slaughtered, our language, our culture, everything has been slaughtered. Kurdish people are used to a different kind of racism: ethnic cleansing, genocide, chemical attacks. You do get a bit of racism in Ireland, most of it is drink-related and from people that are uneducated. We laugh about these things."
The GAA has not yet received a request to schedule a date to mark Eid in 2023, but in 2022, Dr Al-Qadri again spoke to the worshippers gathered to celebrate the holiday at its headquarters in Croke Park. With Ireland free from pandemic restrictions, the numbers were even larger.
"What began as a necessity, something born out of the pandemic and public health restrictions, has now become tradition, a celebration, an annual message from Ireland to the whole world that in this small corner of Europe, at least, we remain together despite our differences," he said.
"We remain united despite our complicated and differing layers of identity and we choose hope, not hate. In doing so, we prove to the world that hatred and division are not inevitable. They are not human nature; they are not how society has to be."
Topics
Selected stories
From pickles and ferments to jams and chutneys, conserving surplus produce allows us to enjoy fruits and vegetables grown in familiar earth, many thousands of miles away

The western world's largest mosque is a point of pride for the country's Muslims, but its impressive scale and ornate design do not reflect their position in the country as a whole

The challenge for Keir Starmer is to combine control and compassion in efforts to tackle dangerous boat crossings