gal-dem's closure is heartbreaking but the fight for a better media must go on
The closure of independent publications risks silencing already marginalised voices, including Muslims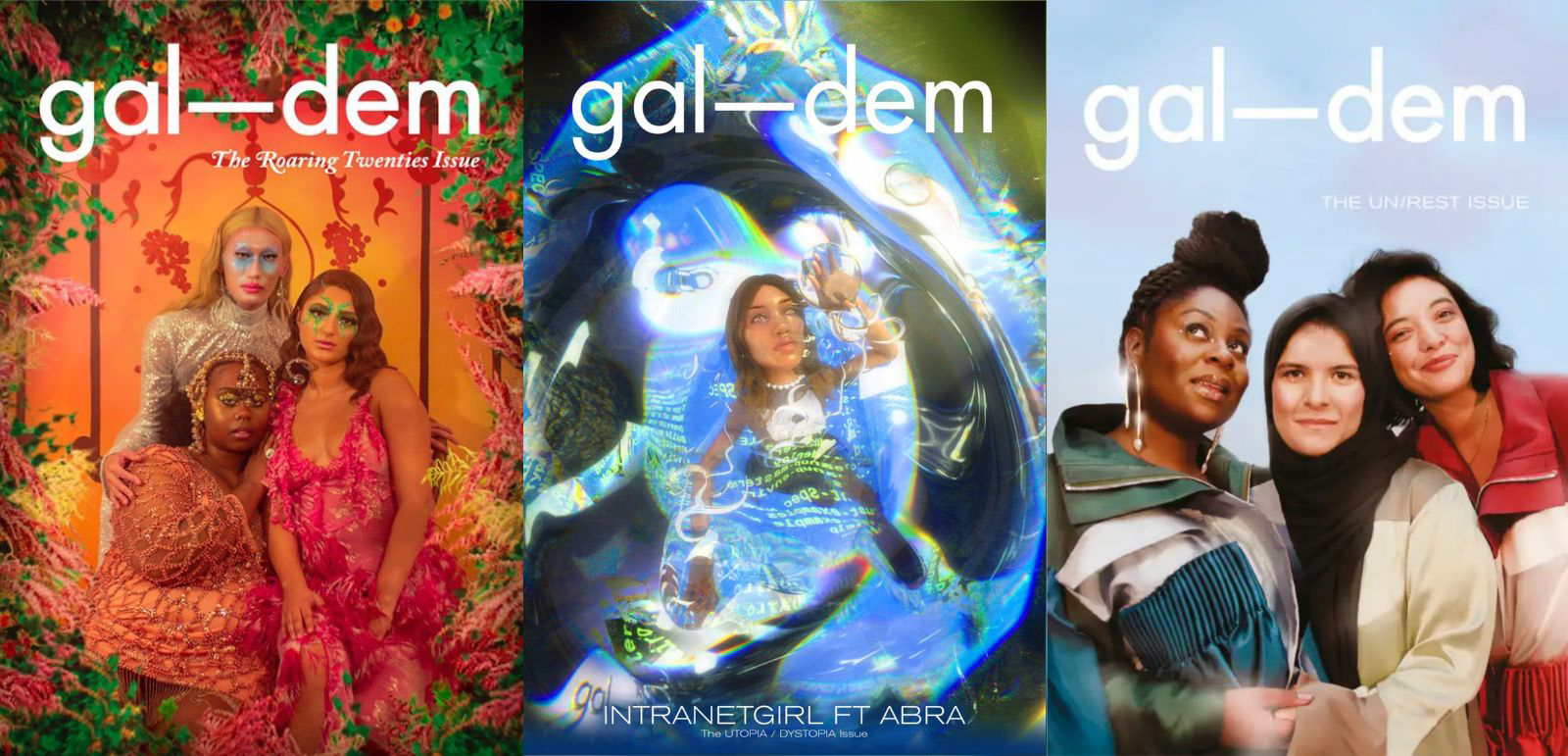 Adapt or die — that's the cruel reality for digital publications struggling to keep heads above water. In the past year, outlets such as Bitch Media, Gawker and Eater London have folded, redundancies loom large and even household names such as VICE are struggling to reach profitability.
Now, gal-dem magazine is the latest victim of the rapidly changing media landscape, which is pivoting to subscriptions over the brand-partnership funding model, with a shift to audio and video over text.
As an award-winning publication which launched in 2015, committed to telling the stories of people of colour and those from marginalised genders, gal-dem created a crucial space for communities often overlooked by mainstream media outlets. Among its achievements was the inclusion of seldom heard Muslim voices, including personal essays by LGBTQ+ Muslims as well as reportage on the devastating impact the UK's Prevent programme has had on the mental health of young Muslims.

Its end goal wasn't simply representation. The magazine hoped that its journalism and creative work could have an impact in the real world. Enshrined into its mission statement was a desire to "shape debates, shift discussions, create new ways of thinking and contribute to social movements".

I joined gal-dem as the publication's first person and opinion editor in 2020 and became the magazine's first climate editor last year. I spent two and a half years working with some of journalism's sharpest and most talented individuals across all its operations. For many of its readers and contributors, gal-dem was a home for those who belonged to multiple communities, especially those who felt like outsiders in already marginalised groups.
In its eight years of publishing, gal-dem amplified the work of those invested in intersectional feminism, published hundreds of articles online, produced seven print magazines and held countless community-based events. As others have noted, a large number of up-and-coming writers, editors, journalists, photographers and artists all cite their start at gal-dem. The magazine's role in changing the contemporary British media landscape cannot be overstated.

Sadly, structural and financial issues led to its closure at the end of last month.
Shortly after a round of redundancies which affected almost a third of the working staff, I was let go alongside our politics, music and first person editor. Other staff who worked across commercial and membership teams were also cut in an attempt to keep the company afloat. It was an incredibly stressful period, but we remained hopeful that the publication would pull through. Sadly, even reducing the team to its bare bones wasn't enough.
gal-dem's untimely closure speaks to the immense financial challenges faced by small and independent media publications today. The company relied heavily on brand partnerships for its revenue, as was usual for the time, and despite launching a membership model in 2020 to mitigate the financial risks brought on by the pandemic, the income was evidently too small for substantial future-proofing.
Publications reliant on brand partnerships or billionaire philanthropy may find themselves facing a similar fate. The deadly combination of global economic instability, resulting in fewer companies wanting to place advertising in publications, and the cost of living crisis that means fewer people can afford subscriptions, is being felt acutely by small and progressive publications. Right-wing media outlets can rely on large multinational corporations, such as fossil fuel companies, as well as continued funding from wealthy benefactors with vested political interests. But, for left-wing publications, the brand partnerships model is often a dead end. As a result, these publications face a tension — either cut costs to maintain their founding principles or capitulate to cash-awashed conglomerates.
There are other ways for publications to thrive, of course. One example is Novara Media, a left-wing publication almost entirely funded by its supporters' donations. A small portion of the company's income comes from merchandise and event ticket sales and occasionally it receives grants for specific projects. Another possible solution can be seen in platforms such as Substack and Patreon, which allow subscribers to make small donations to individual newsletters and publications rather than relying on big donors or advertisers. Such a success story is Vittles, the food and culture newsletter funded by more than 20,000 subscribers.
In years to come, I will look back on my time at gal-dem with pride. I hope that the work I did as an editor and writer played a small but significant role in publishing important voices from underrepresented communities. I am endlessly grateful to have worked with my accomplished colleagues. The shocks the digital media industry is currently experiencing are heart-breaking, and the effects will be felt as the industry becomes less inclusive.
But the closure of gal-dem doesn't mean that a better media environment isn't possible — or financially viable. This is an opportunity to re-examine the radical ways in which progressive publications are created — and work out what needs to be done to keep them alive.
Topics
---
Get the Hyphen weekly
Subscribe to Hyphen's weekly round-up for insightful reportage, commentary and the latest arts and lifestyle coverage, from across the UK and Europe
---