Let these local elections show the failure of levelling up for what it is
The Conservative Party has not delivered on its promises to poor communities across the country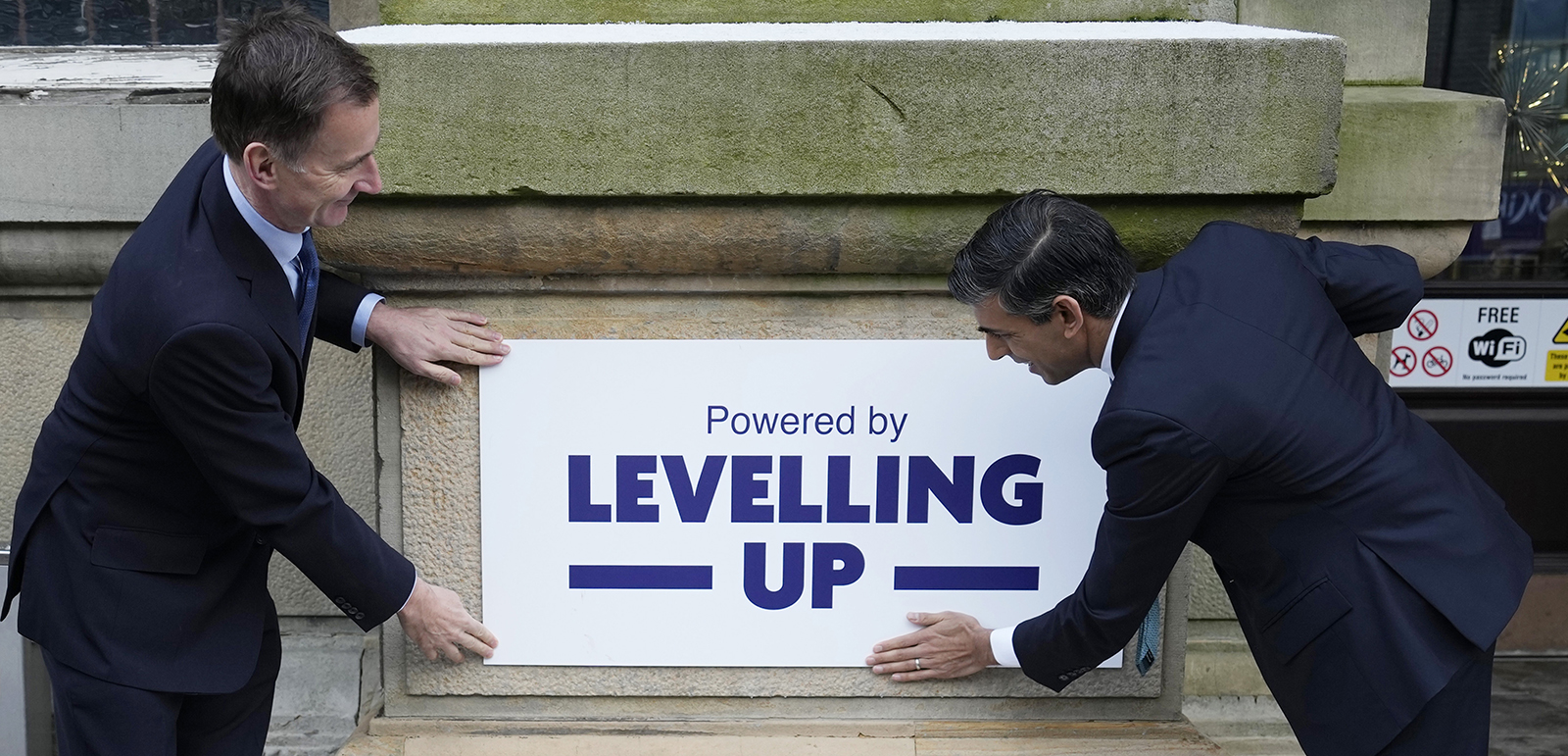 With local elections in England only five weeks away, much of the national media's focus will be on using the results to analyse which party is on its way to securing a general election victory. But, with an ongoing cost of living crisis and many families still having to choose between heating or eating, local elections deserve even more attention — for they will determine the fate of many communities up and down the country.
Local councils have the power to shape the lives of people for the better. Many, such as those in my home town of Luton, are struggling amid the effects of austerity-driven policymaking and ever-increasing levels of poverty and inequality. Though councils have tried to act as a shield against the worst effects of those policies in recent years, extreme real-terms cuts to spending mean they can no longer provide many basic social services.
More than a decade of austerity has had devastating consequences in Luton and other places like it. Childhood poverty has rocketed, already underfunded libraries have been forced to close and families are housed in squalid conditions.
While Conservative ministers promise such communities more funding, their "levelling-up" agenda has served to exacerbate the hardships faced by the most vulnerable people in the country. Rather than seeking to create an even playing field for all, the government has abandoned poor communities and conveniently blamed local councils for the consequences.
Recent analysis by Bloomberg has found that between May 2022 and January 2023 most of the places that lagged behind London and the south-east of England — areas that would require levelling up according to the secretary of state Michael Gove — have fallen even further behind.
The data shows that take-home pay has not increased outside London since 2019. The vast majority of UK workers have experienced wage stagnation, resulting in real-terms pay cuts when soaring inflation is taken into account, making even staple foods too expensive for many people on low incomes.
The Bloomberg data also shows that where government support did increase, funds were directed to already wealthy parts of the country.
Such decisions have adversely affected the physical health of much of the country. Recent research from the University of Oxford and the London School of Hygiene and Tropical Medicine found that British life expectancy is slipping down the global rankings. Only last week the Child Poverty Action Group found that 350,000 more children were pulled into poverty this year. The total number of children living in poverty has reached 4.2 million, with nearly half coming from Black and South Asian backgrounds.
The government will have you believe that all people need to do to escape poverty is find work that can support them and their dependants. Yet 71% of poor children live in working families.
When placing votes in these elections, it is worth remembering what the effects of levelling up actually look like. While councils in deprived areas receive little from the government, Tory councils continue to benefit, including Rishi Sunak's wealthy rural constituency which received £19 million from the government's latest round of levelling-up funding.
Britain remains one of the wealthiest counties in the world. So it is abysmal that 8.4 million households are expected to be in fuel poverty next month and 2.1 million people are relying on food banks. Such is the severity of the situation that in south London a child was reported to have pretended to eat out of an empty lunchbox so their friends wouldn't know they had nothing to eat.
Having seen the devastation this government's austerity policies have had on communities across the nation, the local elections are a chance to send a vital message and demand better for everyone.
Topics
Selected stories
Religious leaders from Spain, Germany and Sweden speak about events in the Middle East and the consequences for their communities

Is the Gaza truce a turning point in the Israel-Hamas war? Our panel discuss this and other topical issues. Plus, a look at the Muslim renters dealing with London's housing crisis

The filmmaker on her life, work and why telling women's stories is more important than ever