Fast fashion Ramadan trends don't fit the occasion
As the holy month approaches, many consumers are seeking simple, sustainable outfits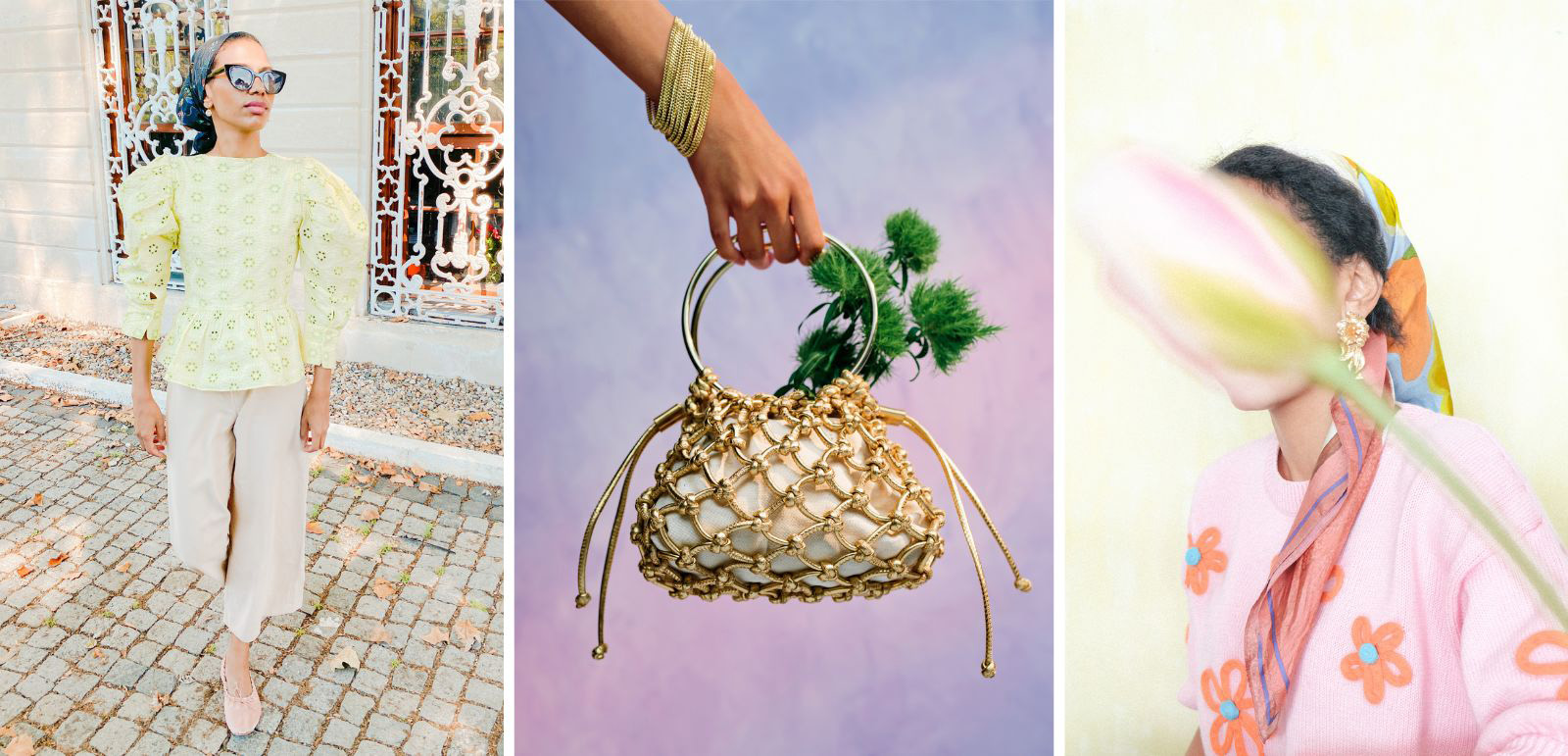 In recent years, as fashion houses and brands continue to target Muslim consumers, "Ramadan fashion" has become as much of a retail category as its Eid counterpart. Some British retail experts have taken to describing the weeks leading up to the holy month as "the Ramadan rush", owing to a spike in purchases from wealthy Gulf Arab nations. The most sought-after items include modest lounge dresses and jewellery from Harrods and Selfridges, deemed suitable for iftar parties and late-night suhoors.
While modest, in accordance with the conventions of Ramadan, fashion for iftar isn't without glamour – decadent dresses emblazoned with crystals, sequin-studded tunics and glitter-topped accessories attract some Muslim women, for whom such occasions are just as much about dressing up and socialising as breaking their fasts.
The idea of a Ramadan fashion bandwagon isn't new. Nearly a decade ago, DKNY became the first mainstream brand to announce a Ramadan-specific collection. Other labels, including Tommy Hilfiger, Michael Kors and H&M, quickly followed suit. Most of those lines were marketed to young people living in Muslim countries and geared toward socialising. This year, higher-end brands such as Farfetch, Stine Goya and & Other Stories are releasing modest ranges, often described as limited-edition or capsule collections.
For a growing number of women, however, the novelty of these offerings has worn off. As Ramadan becomes increasingly commercialised in the west, some who once applauded brands for being more inclusive are stepping back to reflect on the spiritual roots of the holy month.
Some women would prefer simpler, looser and plainer clothing which would make praying and conducting daily household tasks easier, rather than "look-at-me" dresses designed for decadent suhoor parties that are typical in some Muslim countries but not necessarily practised everywhere.
For Muslims living in Europe and North America, these gatherings more commonly take place on a smaller scale, in restaurants or family homes. Fashion for such occasions tends to fit a certain modest aesthetic –– kaftan silhouettes, luxe fabrics, shimmers and embellishments. But even such discreet levels of ornamentation can be considered inappropriate to the foundations of Ramadan: sacrifice, self-control, restraint and empathy for those less fortunate.
Women such as Lamisa Khan, co-founder of the London-based creative community Muslim Sisterhood, which has worked on ad campaigns for brands such as Nike, Converse and Glossier, are not only rejecting overly embellished, impractical clothing, they're also rethinking how their lifestyles align with their faith.
"During Ramadan I prioritise simplicity and comfort over extravagance and eye-catching elements," Khan said. "Mainly because I'm hungry, I'm a little dehydrated, I'm not feeling my absolute best and, to be honest, I'm spending most of my time at home, so I'm not really trying to look amazing."
For Khan, Ramadan fashion is less about aesthetics than practicality. She's looking for outfits that suit religious activities, including night-time Taraweeh prayers, rather than serving as a distraction.
"My friends and I often discuss how we feel about the commercialisation of Ramadan," she said. "I do think a lot of women are now realising that Ramadan isn't a performative time — it's deeply spiritual, and they're focusing on more important things like deepening their relationship with Allah and nurturing their faith."
While this time of the year often puts a spotlight on modest fashion, it also brings up deeper questions about spirituality and clothing, such as whether the modest fashion industry might even run contrary to more fundamental ideas of humility.
Ramadan fashion pushback may also lie in plain exhaustion. While modest fashion has given Muslim women more choice, from a wider range of designers, it has also made shopping for new clothing a priority of the holy month for many women, placing further pressure on them to look perfect and keep up with an ever-increasing number of trends.
That can be "draining, both mentally and spiritually", according to blogger-turned luxury fashion specialist Zinah Nur Sharif. "I personally never understood why there are fashion collections for Ramadan, considering it's the month when many Muslims focus on their religion and spiritual connections, building healthier habits rather than shopping and consuming excessively," she said.
For her, fast, trend-driven fashion "sucks the spirituality out of everything and everyone".
To see whether that view is shared by other Muslim women, I put a poll on my personal Instagram page, asking whether my female Muslim followers thought "Ramadan fashion" detracts from the spirituality of the occasion. Of the 62 who answered, 56% said it's fine to enjoy fashion during the holy month, while 44% believed there was too much focus on consumption and appearances.
The results were closer than I expected, indicating that an increasing number of Muslim women consider that the attention paid to external appearances may not be well aligned with the religious purposes of Ramadan. At a time when young Muslim women are wearing their identities, religious beliefs and politics on their sleeves, it appears that an anti-fashion approach, reflecting a movement with roots far deeper than the latest catwalk collections, might just be the next big Ramadan trend.
Topics
Selected stories
From pickles and ferments to jams and chutneys, conserving surplus produce allows us to enjoy fruits and vegetables grown in familiar earth, many thousands of miles away

The western world's largest mosque is a point of pride for the country's Muslims, but its impressive scale and ornate design do not reflect their position in the country as a whole

The challenge for Keir Starmer is to combine control and compassion in efforts to tackle dangerous boat crossings